The PGA Merchandise Show is now less than a month away and that means that most of the industry will be gathering in Orlando, FL for a week of education, seminars, demo and more. For The Hackers Paradise, that means what we call THP TV coverage. With obvious bias, in years' past, that meant the most complete coverage of the show available anywhere on the internet.
This year will bring a different tone to that coverage as a shift to a more dynamic look at the people and the products takes place. What was in the past a look at introductions, will this year be focusing on the science and technology behind those products.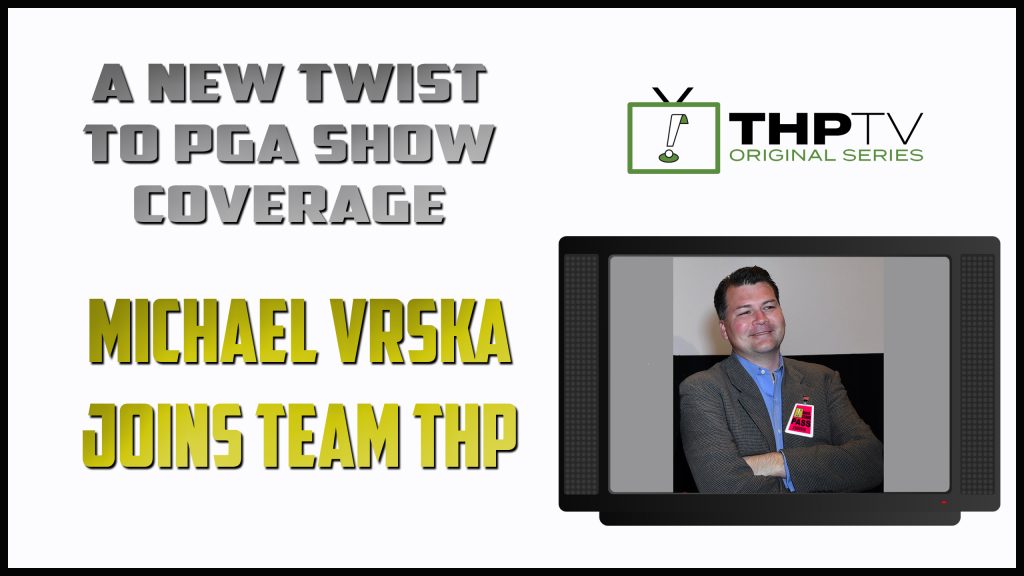 As most of our long time readers know, the PGA Merchandise Show each January is an industry show packed with each company showing off their latest goods and the THP Golf coverage of it has been on the cutting edge of new innovations for the last 10 years. Too many firsts to list, but this year might take it to a whole new level.
For the first time ever, readers/viewers will be able to hear about the equipment, from one of the foremost authorities on golf equipment in the world. Joining the THP Staff for the PGA Show will be Michael Vrska. Michael will able to answer the questions you want to know and has been one of the most respected people in golf innovation for over 15 years including positions as Global Innovation Director, Director of Product Development and more with some of the biggest companies in golf. You can follow him on Twitter @vgolfman and obviously during the PGA Show, right here on THP.

Michael Vrska has been featured being interviewed from most news outlets for over a decade from the PGA Show and now he will be presenting that knowledge as an interviewer and host of The Hackers Paradise coverage of the 2018 PGA Merchandise Show. It will be the first time, anywhere, that readers/viewers will be able to take a look at all of the products, through the eyes of R and D and explained in a way everybody can understand.
We are excited about the opportunity to present something that has never been done before and we expect everybody will enjoy the fruits of the labor. Michael Vrska and the THP Staff in attendance, together, should offer insight that is extremely unique and very different. There will be a lot more coming soon about this and how everybody can be involved in the action as it happens from the show floor.