In what is arguably the worst kept secret in golf, the V3 edition of Shot Scope is being launched and the company listened to every aspect of consumer feedback to bring a fantastic device to market.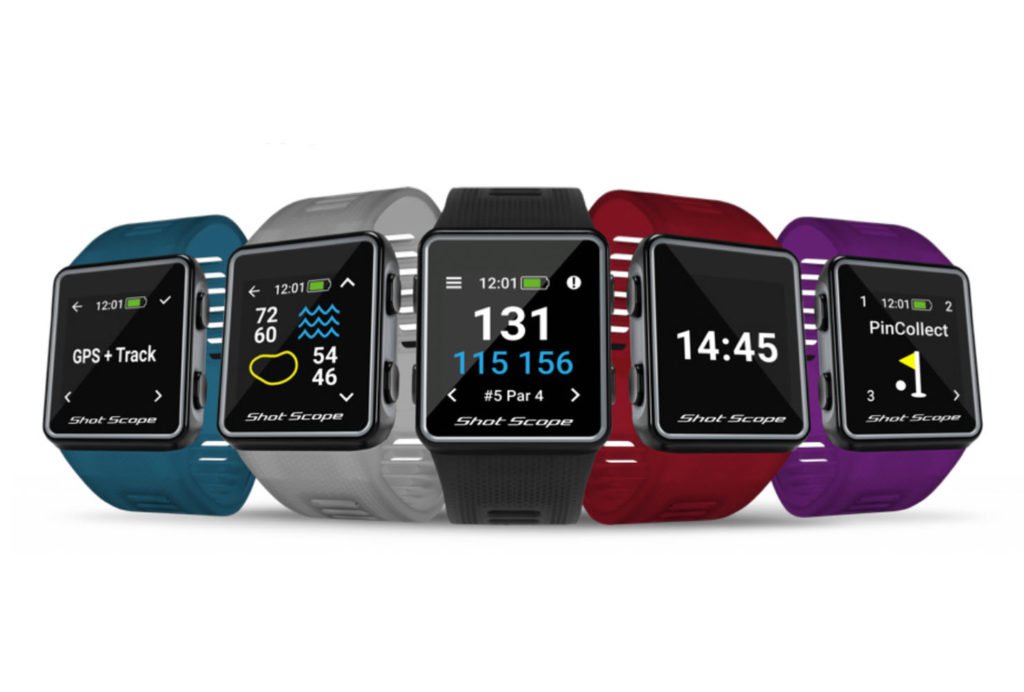 Rewinding a bit before diving into the technology and our early feedback, Shot Scop3 V2 was extremely well liked, although some users found it to be a bit bulky on the wrist. Those that used the previous version generally liked the data, accuracy and overall user interface quite a bit.
Hitting golf stores now, the V3 takes that GPS and Performance Tracking watch, and like the movie Honey, I Shrunk the Kids, makes it tiny in comparison. To use a comparison, this is right around the same size and shape of an Apple Watch, and weighs next to nothing. In fact, during my first round, I actually forgot I was wearing it and this is coming from a golfer that never wears a watch during play.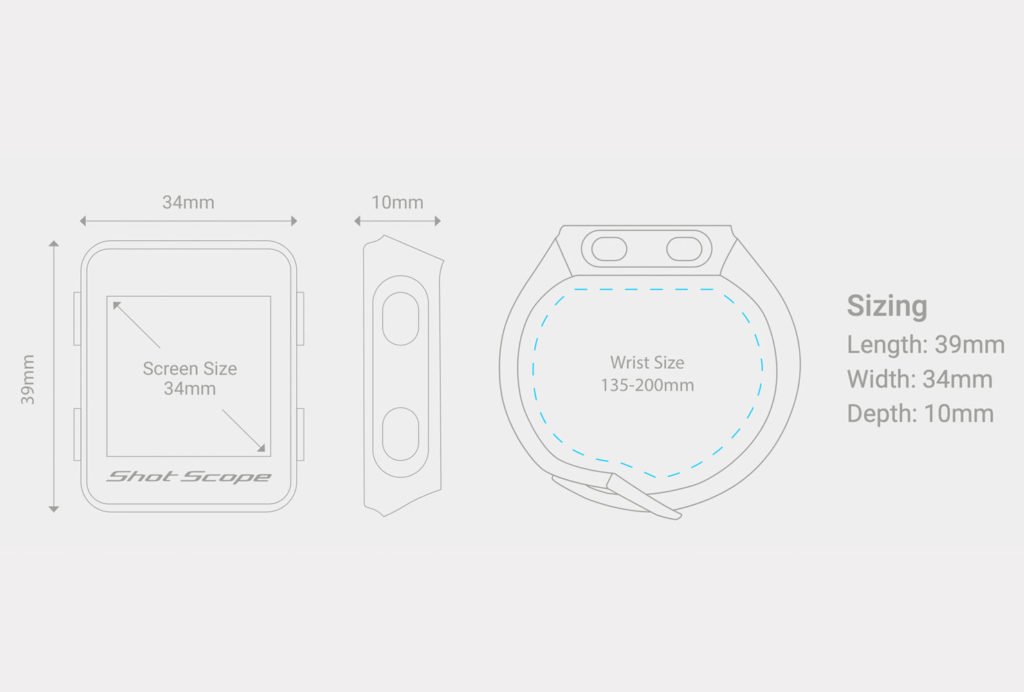 So what is new? A lot. A whole lot actually. The V3 added dual GPS Accuracy, which is designed to give it industry leading accuracy on the course. But what about the changes you can see? The V2 had kind of a bland screen, so it has been upgraded with full color, which is fantastic when needing a quick glance to get hazard info. The unit is actually preloaded now with 35,000 courses, rather than needing to sync the device. Want style? The V3 drops in multiple watch band colors to coordinate if you would like. Finally, battery life, actually more on that shortly.
The story behind V3 is what Shot Scope calls AI Swing and Performance Tracking Technology. That is a mouthful, but what it means is that the more you play using the device, the more data it collects and will be able to offer some incredible statistics aimed at making you better. This is all done in the background, so it is nothing you have to fidget with during the round. In fact, the only thing you need to do is tell the device how many putts you had after completing each hole by a simple click of one of the four buttons (if you five putt, you have bigger issues), and then move on to the next hole. No phone in the pocket, no screens to mess with, nothing at all, just play your game and Shot Scope works in the background.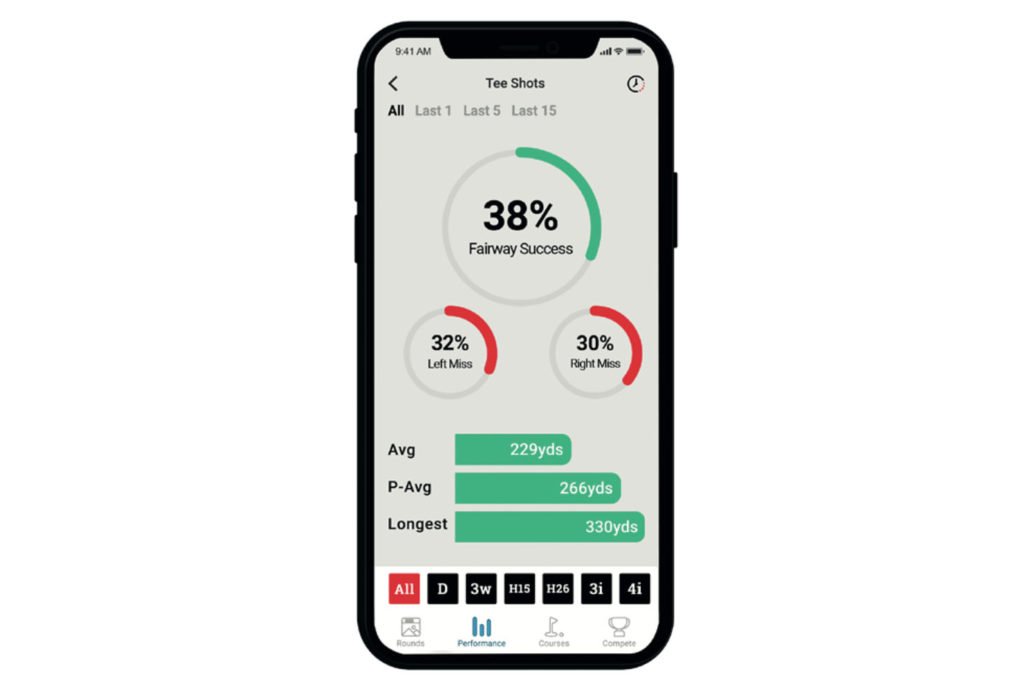 We get asked a lot about battery life and the V2 definitely had no issues getting in a full round of golf. The V3 offers 10+ hours, and in our testing it might be even more. Testing it on the course I was on the green on the 14th hole of the 3rd round over the course of 4 days before it went caput.
When you get the device, there are a couple of things you need to do to get going right away. Obviously the simple part is charging it up with the supplied cord and then making sure you download the mobile app that matches your cell phone. Quick note, we have only tried the iOS app, but it worked extremely well. Like a traditional watch (and yes, this can be worn as one with what they call Everyday Watch Mode), you wear it on your left wrist for RH golfers or right wrist for LH golfers, then screw in the club tags in the grip end of your clubs. This step sounds tedious, but it is super easy. When you get to the course click play and choose the mode you would like (GPS, GPS and Data or Data). The first time we used it the load time took several minutes at the course, so give yourself a few while at the range or putting green. Then you are ready to play.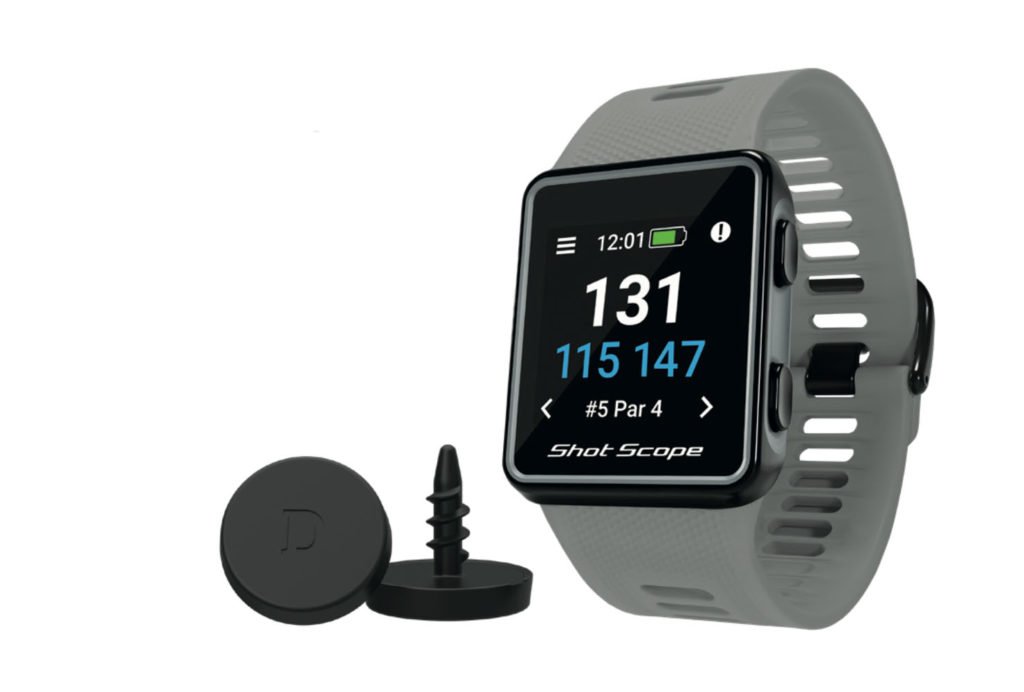 On the course, all you have to do is use Pin Collect, which is their quick version mentioned earlier about pressing the button associated with how many putts you had on a given hole. The rest is done for you, unless you are like me and hit a couple of hazards. I was genuinely surprised to see how well the watch handled the penalties. You click the button in the top left for menu and then press which penalty you had. That is it.
There are competitions with other Shot Scope users that can be had during the round, but since we were using the device before it was released, we have not tried it out as of yet.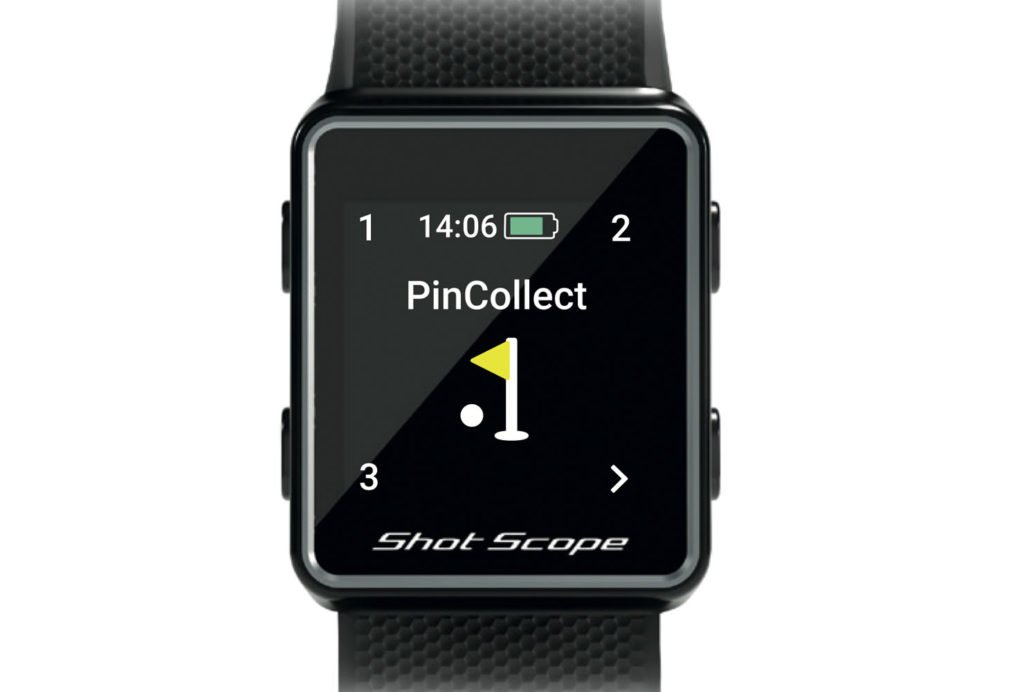 For the golfer that is unsure if they want the statistics or data, let me share with you a quick story because like you, I never wanted to know. Didn't care and assumed I knew. I was tasked with jotting down the clubs that I use the most and least in my bag and then play 5 rounds of golf wearing the V3. Turns out, I was way off base and Shot Scope not only told me about what clubs were used, but also how well I used them (not anything like I had thought).
After using this for a number of rounds, I am not sure I want to go without it. Not only did we find the GPS extremely accurate and match up to the GPS on the golf carts we used, but the post round data through the free mobile app is extremely enjoyable and done so without a monthly subscription fee, unlike a few other data tracking devices that charge a fee.
Shot Scope is also launching a standard GPS Watch to go along with the V3 and they call it the G3. It does everything the V3 does, minus the data tracking. Still loaded with 35,000 courses, still has Dual GPS and a color screen. Still no subscription.
The Details
In Stores: Now
Cost: V3 Launch Price $179 and MAP is $219
Cost: G3 Launch Price $159 and MAP is $179