The 2014 Open Championship is this week and with that comes early morning viewing for many US fans. THP took a look through the groups going off in the early rounds and focused on three that you will want to pay attention to going in. Star studded and ready to shine, here is a quick preview of a few that you will not want to miss.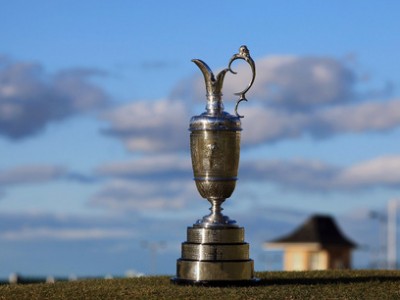 Tiger Woods, Angel Cabrera and Henrik Stenson – 9:04 local time and 4:40am EST on Thursday. Obviously Tiger will have everybody's attention, but the other two might be primed to make the big move as well. Cabrera coming off a win and Stenson continuing to play solid golf paired with a Tiger Woods that could go either way. Can't miss group.
Graeme McDowell, Matt Kuchar, Louis Oosthuizen – 9:48 local time and 4:48am EST. Like the group above, multiple major winners paired with the guy many consider the best to not have that title head out in this group. McDowell playing some excellent golf and seems to be peaking at the right time playing with two guys that are rock solid. Should be a group that is making moves early and often.
Adam Scott, Justin Rose and Jason Dufner – 2:27 local time and 9:27am EST. Justin Rose is coming off of a couple of victories and quite a few view Adam Scott as one of the favorites to win the Open this year. Add in another major champion in Dufner and you have 3 recent major winners who all believe they can win this.