Golf GPS watches seem to gain in popularity year after year. Companies have been able to work to make units more affordable, reliable, and comfortable leading to a better user experience. In a separate industry, fitness bands have also become much more commonly used within the general public. With the release of the TLink, golfers get to enjoy the lightweight design of a fitness band that will provide golfers with precise yardages to the green and a comfortable user experience.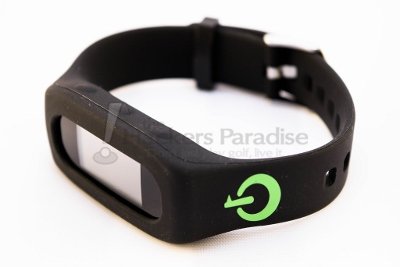 From TLink
TLink is a lightweight Bluetooth Device that pairs with your smartphone to give you accurate front, middle, and back yardages to the green. It also works as a pedometer, tracking your steps, calories, and distance walked on the course. With over 30,000+ courses worldwide, TLink has you covered no matter where you play.
Features front, middle, back yardages to the green
Track steps, calories, distance on and off the course
Over 30,000+ courses worldwide
Tells time (12 hour / 24 hour format)
Readable under direct sunlight
Weather resistant
Free beltclip included
Stat tracking and complete stats analysis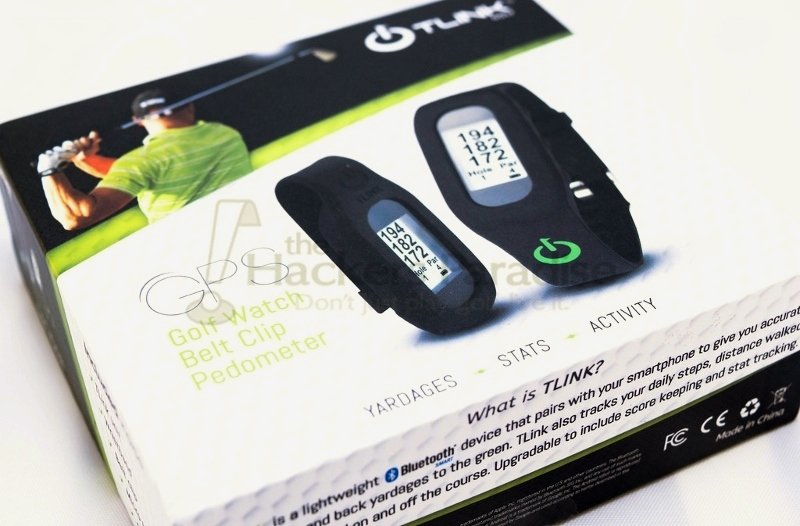 Whereas some companies use a variety of materials to keep a watch band comfortable, TLink utilizes silicone to help keep the weight down and the comfort level up. While most GPS watches are still fighting the battle on weight and bulkiness, TLink weighs in at just 30 grams, or 1.06 ounces. This incredibly light unit helps conquer the fear that watches have to be an uncomfortable nuisance throughout the golf swing. In fact, the band itself is not much different in size or weight from some popular fitness trackers. Alas, there are those golfers out there who will never be comfortable wearing any kind of watch band while playing. For those players, TLink has included a belt clip. While the belt clip does not make getting yardages as convenient as the watch band, it does stay secured nicely to the belt and does not get in the way of the swing.
Accuracy
When it comes to talking about, or comparing, a GPS device, without a doubt the number one performance characteristic is accuracy. Over the years, units have come and gone and each seem to have a different level of accuracy. Being that the TLink Golf Band is not a stand alone GPS unit, the accuracy part brings another variable into the equation. That variable is a golfer's cell phone. Unlike many other GPS watches, this golf band connects to a cell phone via Bluetooth, and produces distances based on the location services on said phone. This of course brings up a very important factor when using the TLink, to get the most accurate yardages, the phone should remain in one's pocket.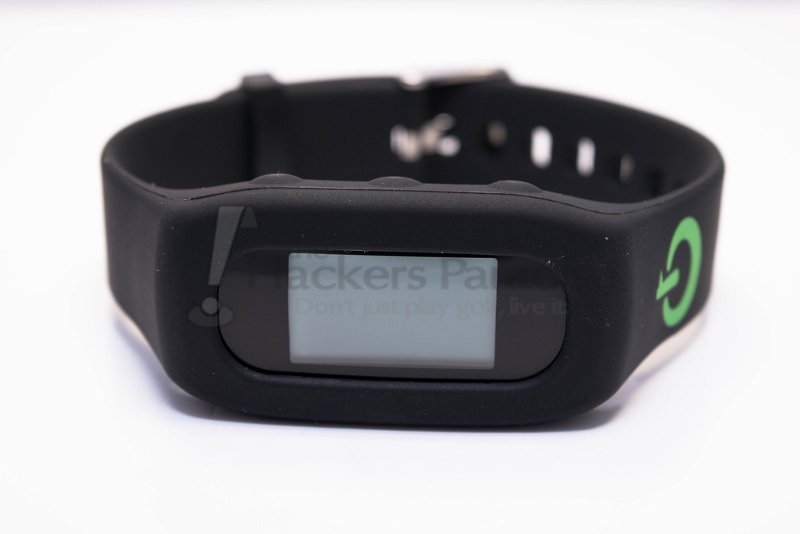 In terms of how accurate yardages were once acquired, they were consistently within five yards of another GPS watch used for comparison. At times there did seem to be a yardage that was off by a bit more, but overall numbers were in the same ballpark. While accuracy issues have held back similar units in the past, TLink was able to avoid having consistently large discrepancies. Again, keep in mind that location is determined by the phone and not the TLink.
A feature that is supposed to help with the user experience is an auto hole feature, where the app will detect when a golfer has moved on from one hole to the other. This was probably the most disappointing aspect of using this device as the detection did not seem to happen quick enough, prompting users to manually change holes on the band. Since the pod has three small buttons on the side, it was not a deal-breaker, but certainly worth noting. On the positive side, numbers appear on the pod screen in real time and in sync with what was displayed on the phone app. Therefore, on the occasions that the location had to be manually changed, as soon as it jumped to the next hole, the numbers were ready to go with no hesitation.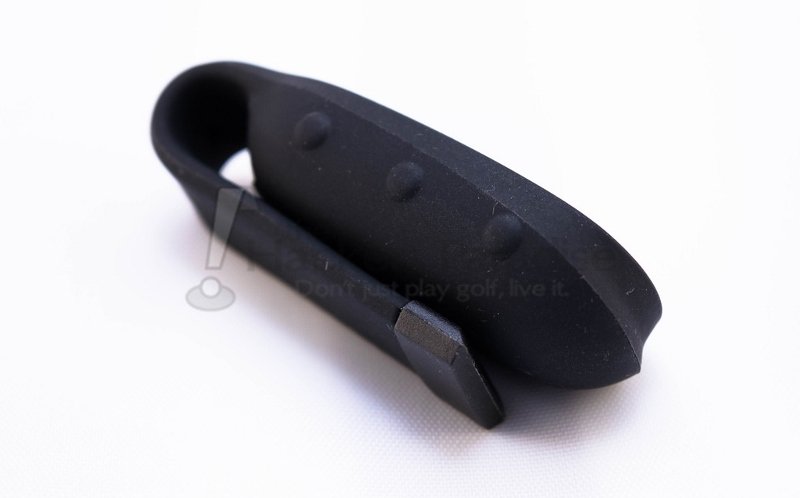 Battery Life
Battery life is another one of those topics that tends to get talked about quite a bit whenever golf wearables are discussed. Even though this device did not live up to the five rounds prediction that is stated on the box, it did provide enough to get through a full weekend of golf with no issues. A very much appreciated element to the battery discussion is how this device is charged, which is done by a micro USB cable. With a large variety of electronics on the market that use this kind of port, it means there is no proprietary cable that is a headache waiting to happen when it goes missing. Yes, it's a very small touch, but it's one that makes life a bit easier if a user already has plenty of these cables. It also means that using a car charger while on the way to the course to help top off the battery is very easily accomplished.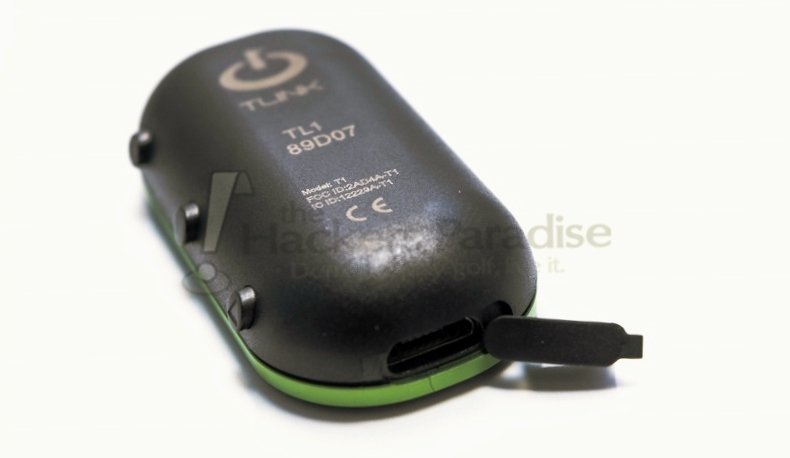 App Performance
Due to the fact that the TLink needs to sync with a cell phone in order to acquire yardages, it should be no surprise that there needs to be a companion app installed on the phone. Whether a golfer uses an iPhone or an Android device, the app is available in the corresponding app store. Upon opening the installed app, users will have to create an account, and then via Bluetooth, connect their phone to the TLink pod. While testing this unit on both iOS and multiple Android devices, connecting to the iPhone was always slightly less troublesome. On one of the android phones, there constantly was an issue with finding and connecting to the pod. On another similar device, it connected slightly better. For those wondering, the phone that had some connection issues was running the most up-to-date software, so perhaps there is an app update in the future that could take care of this issue.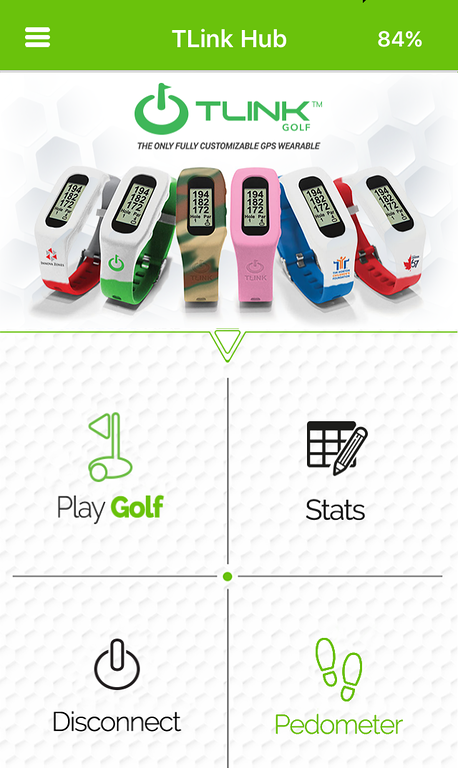 Navigating through the app is a clean and simple process. Once logged in, the options that appear include a course search, pedometer, and a stats section for those who unlock this paid add-on. When getting ready to play, the course list populates quickly with all of the nearby courses. If using this device for the pedometer feature, users will have to open the app and press on the pedometer icon. Throughout testing there was a desire to see the number of steps taken on the TLink screen itself, but alas that was not the case.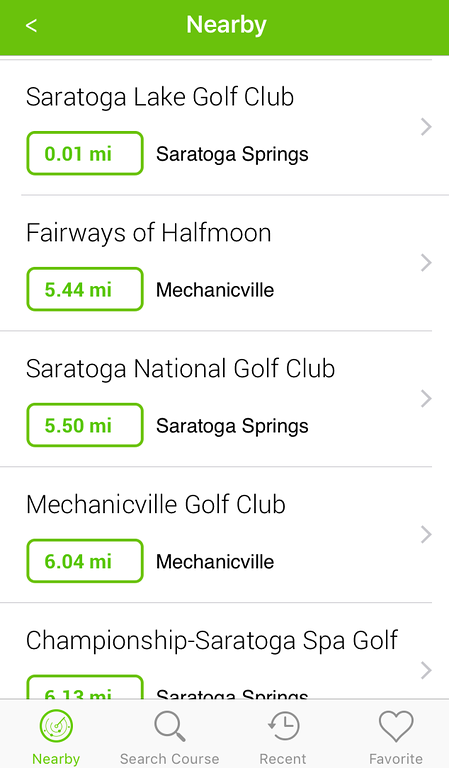 As was mentioned in the previous paragraph, those who would like to enable the stat tracking capability of this device can do so for a price. There are three different pricing tiers which will allow anyone who wants to take advantage of this function to do so within their budgetary comfort zone. Listed below are the subscription costs for stat tracking capability.
One Round        $.99
One Month      $4.99
One Year           $29.99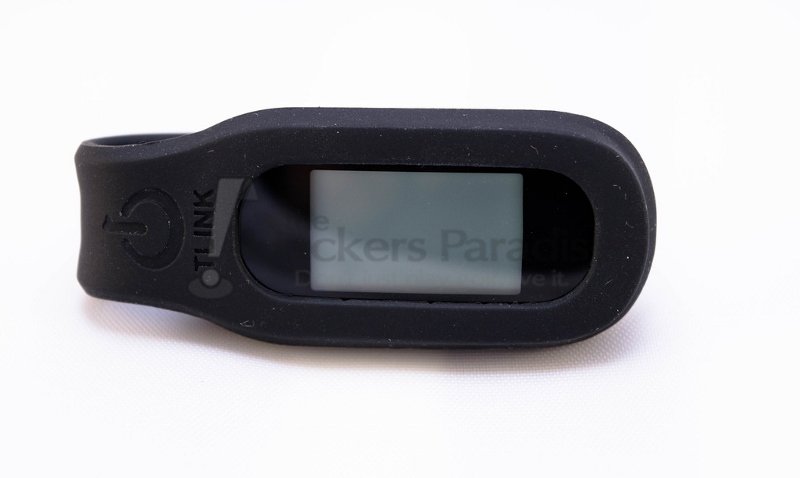 The Missing Link
TLink has many good things going for them with this release. Providing players with multiple ways of using this GPS unit is a pretty wise move. Whether wearing as a watch, using the belt clip, or just throwing the pod in a pocket, this unit will help make sure that the next club choice, is the correct choice. Just like with many other electronics, there are some shortcomings, however, with a purchase price of $99, those can be easily overlooked. The device is currently available in three different colors. More information can be found on www.golftlink.com.