For years, Wilson Staff has utilized a clean, consumer friendly naming model which easily depicts to golfers which line they should be focusing on. Throughout their entire catalog, consumers will find clubs that start with the letters F, C, and D. With the F standing for feel player, C for crossover player, and D for a player who seeks maximum distance and the most forgiveness. Even though their newest hybrid line has a D in the beginning of the name, doesn't mean the D300 should be ignored by other such player types.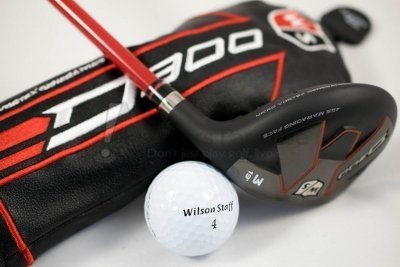 From Wilson Staff
Compared to the D200, the next generation D300 hybrids include a progressive head design to increase volume on stronger lofted heads for more forgiveness on longer shots.
Perfectly distance-gapped from 2 through 7, these hybrids provide an easy-to-hit complement to the D300 irons. 

Tech Talk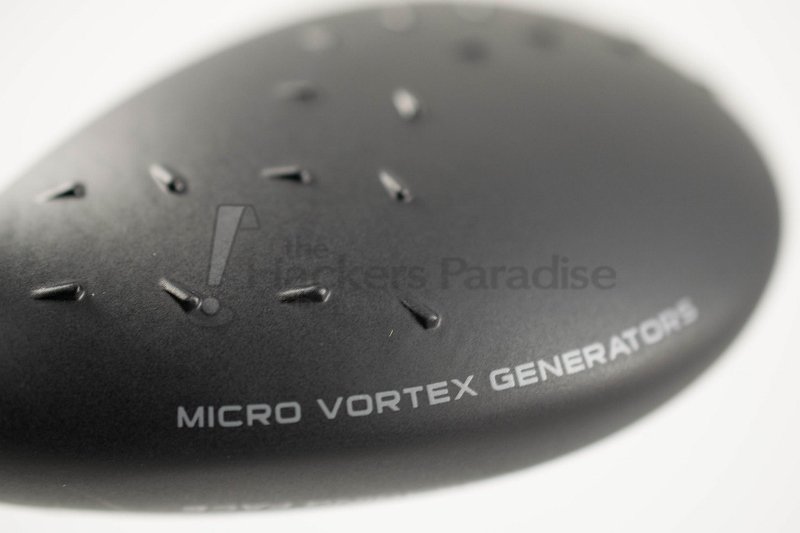 Visible technology has been part of the rage for equipment manufacturers for some time now, with aerodynamics and crown agents becoming more and more prevalent. Throughout the entire D300 wood lineup, from driver all the way down to hybrids, Wilson Staff has included their Micro Vortex Generators on the middle to back end of the crown, to offer some assistance in aerodynamics. Recently, golfers have become accustomed to seeing similar fragments towards the front of the crown, but Wilson has a bit of a different take. According to their research, having these Micro Vortex Generators pushed further back gives the golfer a better chance at producing more swing speed because it will reduce more drag than it would if they were pushed closer to the front.
With aerodynamics playing a part, it's also important to have a face that is going to do it's best to help produce the most ball speed possible. In order to accommodate those needs, a thin Carpenter Custom 445 Face Insert has been added. Carpenter Steel has been making its way around the industry and has a great reputation for not only being extremely high quality, but also for bringing with it a nice feel and really strong ball speeds. Another advantage to using this material is that it helps Wilson thin the face out, which will not only help increase ball speed, but also maintain that speed on off-center strikes.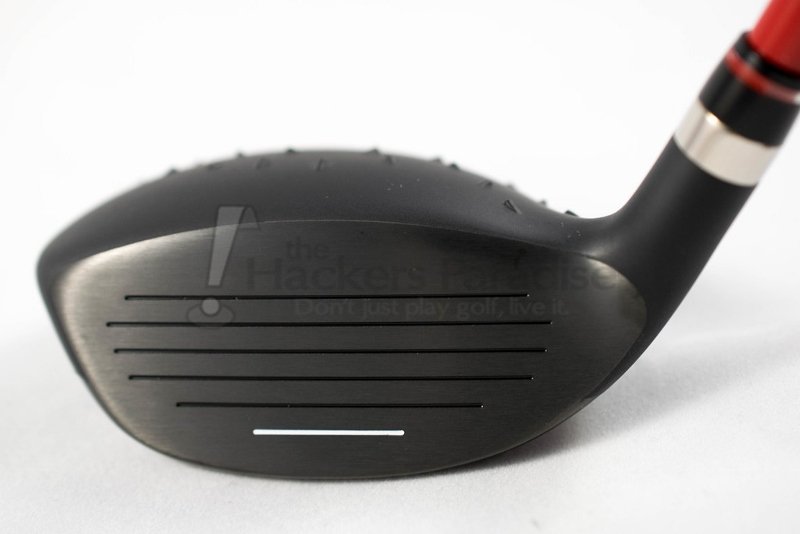 By offering a hybrid that comes in six different lofts, golfers are given plenty of opportunities to find a spot in the bag for a D300 hybrid or two. Offered in everything from a 17° 2-hybrid, up to a 31° 7-hybrid, these clubs are built with a progressive head design. What that means in terms of what players will see is twofold. First off, as the lofts go up, the club head itself gets a bit smaller in size. When swinging one of the lower lofted hybrids, it's likely that players are looking more for a pure distance club, of which a larger head will offer a bit more forgiveness. Those same lower lofted, larger bodied, hybrids also feature more of a rounded face, which contrasts to the flatter faced higher lofted clubs. Hitting approach shots with a 6 or 7 hybrid, the flatter look can be more comforting to a player who is used to hitting irons in to greens from these same distances.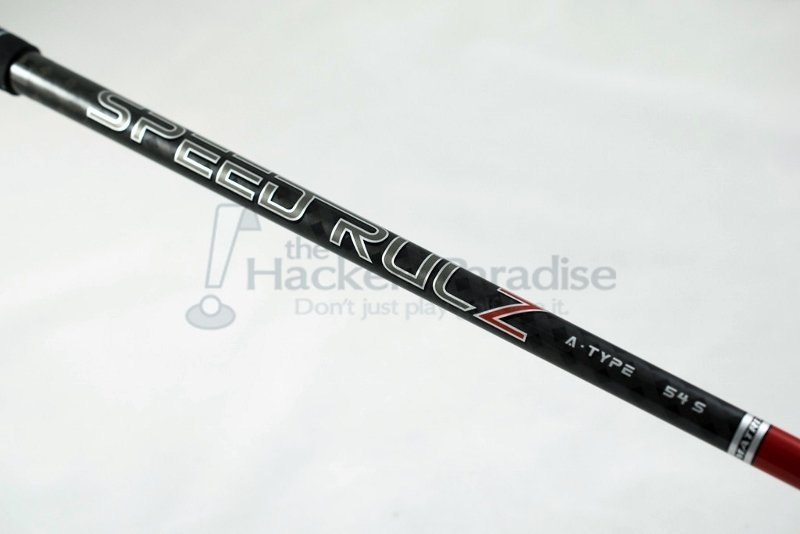 Make no mistake about it, the D300 is built for distance, so it requires a shaft that is going to provide a certain flight and feel that Wilson R&D envisions. Up to the challenge is the Matrix Speed Rulz A Type shaft, which weighs in at a light 54 grams. While that number might jump out to some who prefer a heavier hybrid, the D1 swing weight blends itself nicely into the D300 irons.  Combining a lighter shaft with the Micro Vortex Generators should help lead to a hybrid that will help squeeze as much speed there is out of one's swing. Graphically, this shaft pairs perfectly with the D300 as it is a red bottom half of the shaft that looks great heading in to the hybrid head.
Look & Performance
Throughout this review, the model hybrid tested was the D300 3-hybrid equipped with the above-mentioned Matrix Speed Rulz A Type shaft in a stiff flex. Without any doubt, one of the biggest questions when looking down at this hybrid, or any of the D300 lineup, would be about the micro vortex generators, and if they are an eyesore. Well, any kind of distraction caused by the micro vortex generators slips away, as they do their best to fade in to the background of the matte-black finish that is used on the D300 wood lineup. Normally a fan of clean looking crowns that lack alignment aides, there was something about this hybrid that really pushed those feelings in the opposite direction. While there are other crown aerodynamic tactics taken by other companies, those also tend to help frame the ball, and the micro vortex generators just do not offer that kind of assistance. Perhaps the desire is there for an aide because that black crown to the black face offers little contrast when trying to square the face up before the swing sequence commences.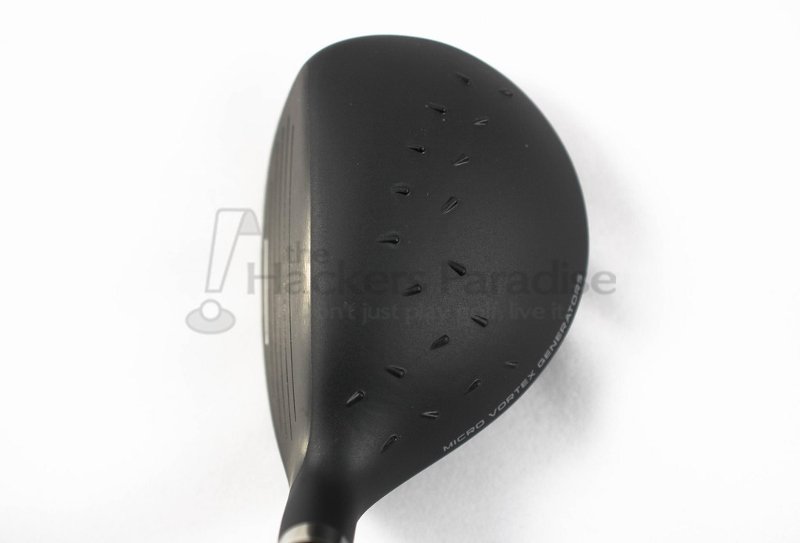 Alignment thoughts behind us, the shape of the D300 offers a certain comfort behind the ball. Not overly long from heel to toe, it provides enough volume behind the face that gives the impression that forgiveness is going to be an ally. Thanks to a leading edge that is more rounded than it is straight, it sets up as a club that will be pretty versatile from a magnitude of lies. Re-affirming what was mentioned earlier in the article, as the lofts go up in this hybrid range, there are some changes in terms of shaping and volume that might entice more golfers to consider carrying a 5-hybrid or one even higher in loft.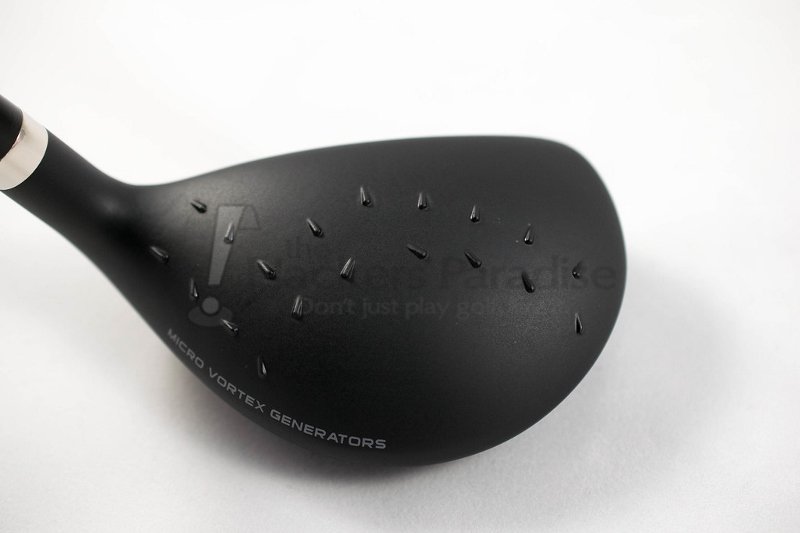 A rather unique opportunity that arose when testing this hybrid was that the D300 irons were also being put through their paces at the same time. This allowed for the perfect opportunity to see exactly how this hybrid would fit in with that set, not only in terms of distance, but also offering that efficient transition when going from a hybrid to an iron. Anyone who tends to play a heavier setup at the top end of their bag knows just how uncomfortable it can be at times when going from heavy to light in the matter of one swing. Having the D300 irons with graphite shafts made the transition from one to another as seamless as possible in terms of feel.
Without muddying the waters, Wilson makes no bones that this hybrid is made for distance. Sitting a 19°, it proved to slot well with the D300 irons, although this hybrid is only 1.5° stronger than the matching 4-iron in that set. With that said, there really wasn't enough of a yardage difference to make carrying both of them a true advantage. In this instance, it became a matter of selecting the type of ball flight that was preferred in that slot, with the D300 hybrid offering a bit more height.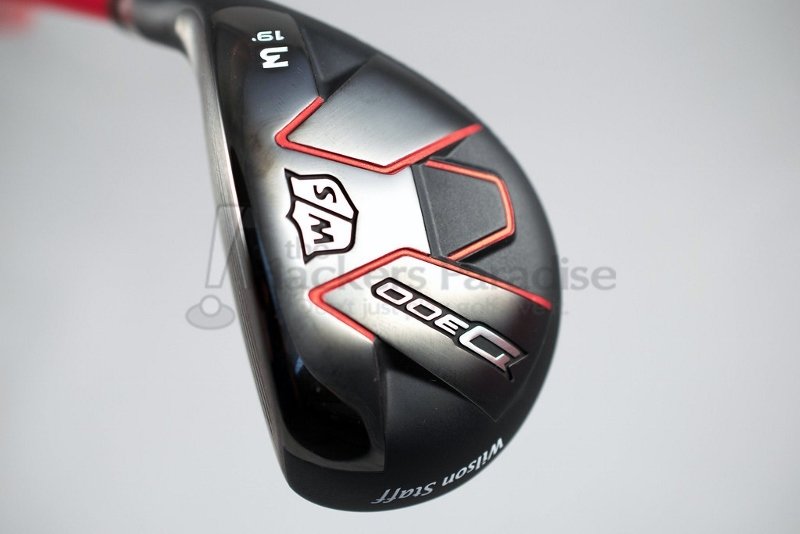 Where the D300 hybrid really did shine was in the ability to offer consistently strong launch conditions. Even though hybrids were made to help get the ball up in the air, as has been seen over recent years, OEM's are able to tweak their designs in order to alter the type of ball flight golfers will find. True to what the D lineup has been about this year and in years past, it sets up as a high flying, forgiving hybrid, and that's a pretty dead on description of what it is. The only area in which this club might cause some concern on the forgiveness side of things is that it's not overly long from heel to toe. Even though retention is good, there is not as much real estate to miss with as can be seen in some other models on the marketplace. On the flip side, that same shorter look is something that might make this club grab the attention of the more middle handicap player who doesn't want a big bulky hybrid.
With the combination of shape and that Carpenter steel face, the sound that is produced is a bit on the muted end of the spectrum, although in many ways still maintains a certain crispness that yields feedback when shots aren't hit in the center. Catch the ball low or out towards one of the ends of this club and the sound profile seems to stiffen up and become even more on the dull side. Acoustics are such a big factor when it comes to woods of any type, and having a club that doesn't sound good leads to one that will often be put back on the shelf. With its sound profile, the D300 does not come off as brash, which shouldn't turn away the player who prefers a more solid feeling club, instead its acoustics really seem to fall in that neutral area.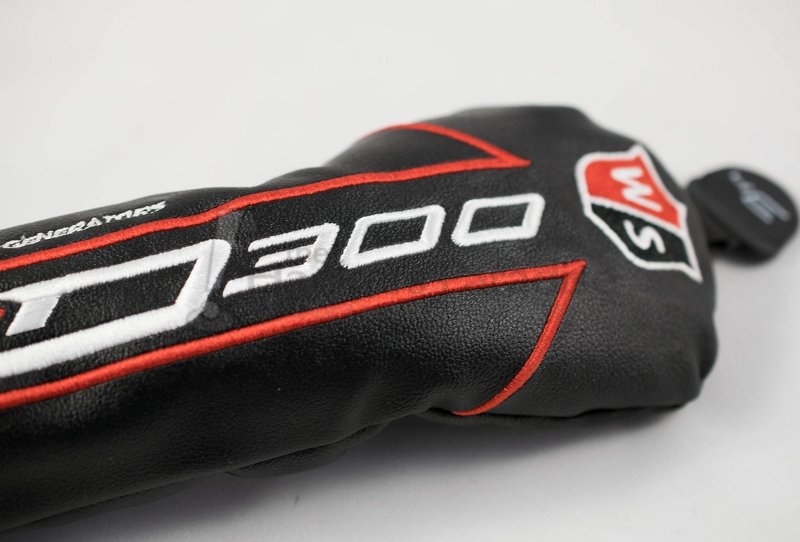 Conclusion
This offering from Wilson Staff produces many qualities that golfers should like. As a hybrid, it easily helps get the ball up in the air while providing ample distance and forgiveness. With it being part of the D lineup, one might expect it to have a larger footprint than it does even at its second largest build, the 3-hybrid, which is part of the reason this club could easily find its way in the bag of a player looking for more than just pure distance. With plenty of loft options available, the D300 hybrid can be purchased for $199. More information on this hybrid and the rest of the D300 lineup can be found at www.wilson.com.