THP is pleased to announce that the 4th annual THP Golf Outing & Demo Day is now official. The event, which has been dubbed, "The Ultimate Weekend Of Golf" has partnered with one of the finest golf resorts in the world, Reunion Resort in Orlando, FL. Not only will you be experiencing world renowned golf, but attendees will be just minutes away from Disney World and everything else the area has to offer. This will be the perfect trip for not only the die hard golfers, but families as well.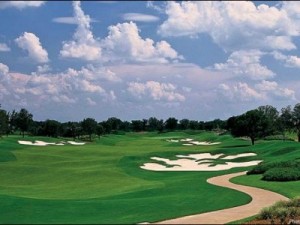 Reunion has been recognized by almost every major golf publication as one of the top resorts in the area and previously hosted the Ginn Open for the LPGA. The 3 challenging courses were designed by Tom Watson, Arnold Palmer and Jack Nicklaus and was also home to the inaugural Morgan Cup in 2011.
Lots of details will be coming out over the next few weeks and months before signup begins, but it is safe to say that the Ultimate Weekend of Golf is going to be something special at Reunion Resort. There are some amazing things planned including a few that we believe are revolutionary and the excitement will be at an all time high when the announcements continue. For more information on Reunion Resort, the wonderful amenities that are offered and the three golf courses, check out their website at www.reunionresort.com.