The red label. It's highly recognizable in the world of golf shafts. For most of their existence, KBS has strictly been a steel iron shaft company, of which they offer a plethora of options. While they have gone on to introduce a graphite option in both hybrid and iron shaft models, there was that one segment of the bag that they just weren't ready to outfit yet. Well, that is about to change as KBS has announced their anticipated TD Driver and Fairway shaft.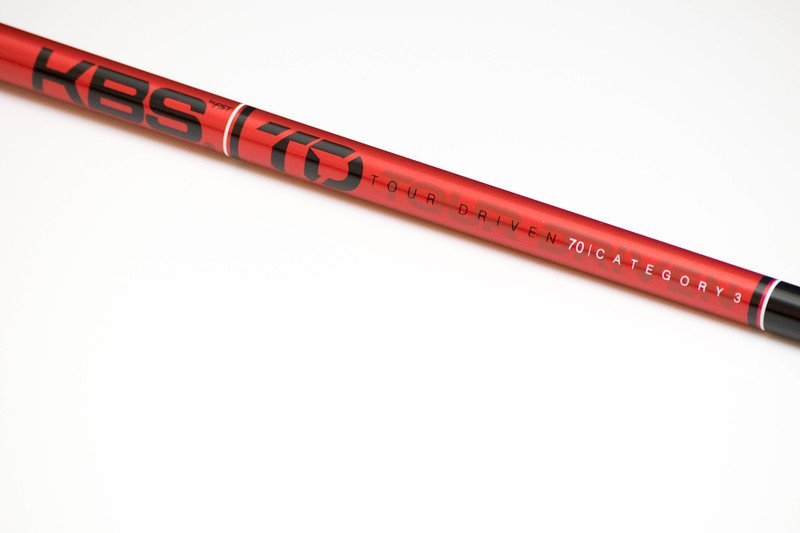 Even with as many shafts as KBS has offered, the KBS Tour has been their meat and potatoes shaft. It's where that "KBS feel" originated and where they started to gain in popularity. As someone who has spent quite a bit of time with KBS Tour shafts in the bag, seeing that label on my driver shaft gave me that comforting feeling. How did it work out? We will get to that in a moment.
First, let's get to some of the nitty-gritty of this TD Driver shaft. KBS is offering this shaft in five different weight classes ranging from 40 up to 80 grams, as well as five different flexes. Unlike other manufacturers though, the flexes aren't known as your basic regular or stiff, but instead, by category number 1-5. Category 1 is what is traditionally known as a senior flex, and category 5 is considered a Tour X-Stiff. Not every weight class offers the same shaft flex, or in some cases paint scheme, but if you follow the chart below, you won't be caught off-guard. A final word on flex, I did find these to play stronger to flex, not a full flex mind you, but as with any shaft decision, a fitting is recommended.

For testing purposes, I received the 70-gram category 3(stiff) flex shaft and installed it in a Callaway Epic Flash driver head. As far as the club building aspects go, this one is far from a counter-balanced offering. With a sub-200 gram head, this shaft was trimmed down 1″ shorter than my previously installed shaft. After installing a grip, the shafts weighed within 1-gram of each other. Based on generalities, one would need to add some weight to the head to get the swing weight back up, but instead, measurements only went from D3 down to D1, providing a very similar feel through the swing. Having a heavier tip design allows for a more straightforward build of a shorter driver without having to manipulate weight. For someone who prefers a driver build that is less than 45″, this is appreciated.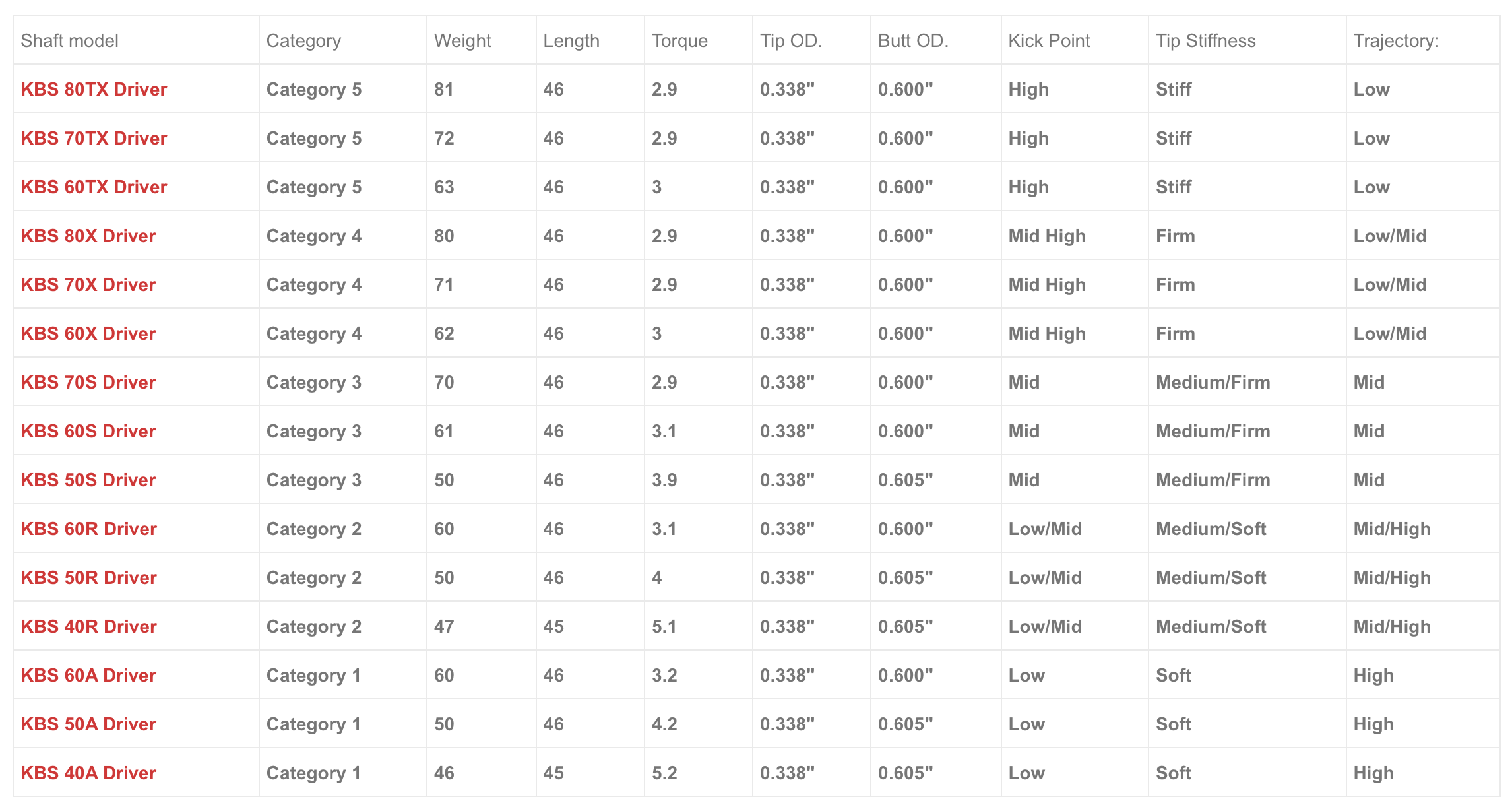 Let's dive into the data that was collected on a Foresight GC2, and boy is there a lot of it. This setup became addicting to hit because the numbers I saw in terms of consistent carry distance is something that I have been searching for all season. As mentioned earlier, this shaft was paired with a Callaway Epic Flash 9? driver head, which found a spot in my bag late in the season, and the results have been relatively good. However, with the KBS TD Driver shaft, I was able to unlock a bit more potential. Ball speeds were in what I would consider a reasonable range for me around that 145 MPH mark, with a few topping 147MPH. An aspect that garnered some excitement was that my launch angle averaged out around 14?, which was almost a full 2? lower than what I saw previously with this head.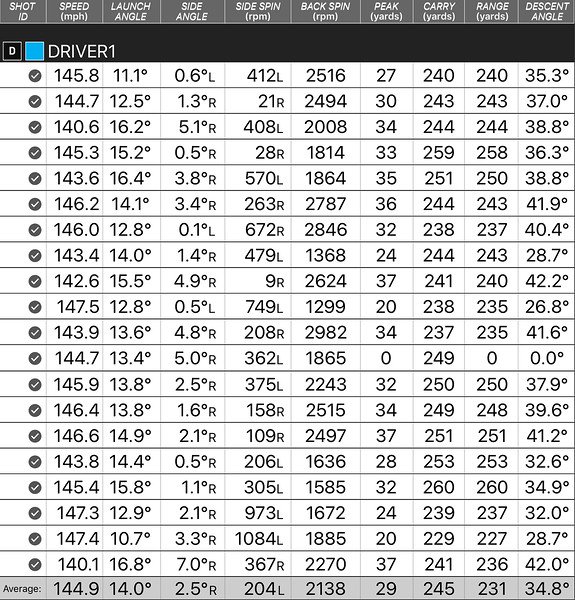 Along with the lower launch, there was also lower backspin, with a majority being in the lower 2,000 RPM region. Omitting the one shot that didn't register the peak height, the average climbs to 31 yards. Knowing that KBS pushes this model as a mid/mid-combo, I'd say my numbers do an excellent job of representing that. There are times where the spin numbers dip low, but as always, quality of strike will help play a significant role in that. All in all, these numbers are some of the best I have personally recorded during the 2019 season.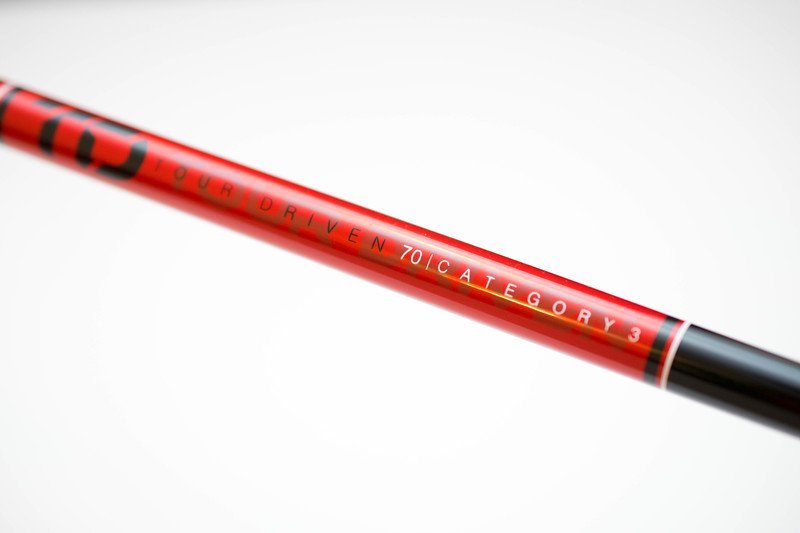 KBS's first foray into the driver shaft market is one that has been impressive to me. That "KBS Tour feel" has been replicated here. There is no real noticeable kick at impact, but instead, a smoothness throughout the entire swing that produces excellent results for my swing. As with everything in the golf space, your mileage may vary, but if you are in the market for a shaft that can control launch and spin, the KBS TD Driver shaft is one that deserves a look. More information on the first-ever driver shaft from KBS is available at www.kbsgolfshafts.com.
The Details
Availability: Available now
Cost: $325