The ACCRA name is one synonymous with not just quality, but immense fitting versatility. With their RPG, Tour Z, and FX lineups (not to mention all of the iron shaft options) they have a breadth that high end fitters love with seemingly endless fine tuning possible.
While the TZ5 and TZ6 shafts are still very much continuing their trend of popularity for golfers across the spectrum, 2021 marks the introduction of two new shafts into their arsenal. Both the ACCRA Tour Z RPG and Tour Z RPG Tour look to take things to a new level in quality, materials, and of course performance. We wanted to take a little dive into what ACCRA is up to, with a specific focus on the Tour Gold. Read on for more.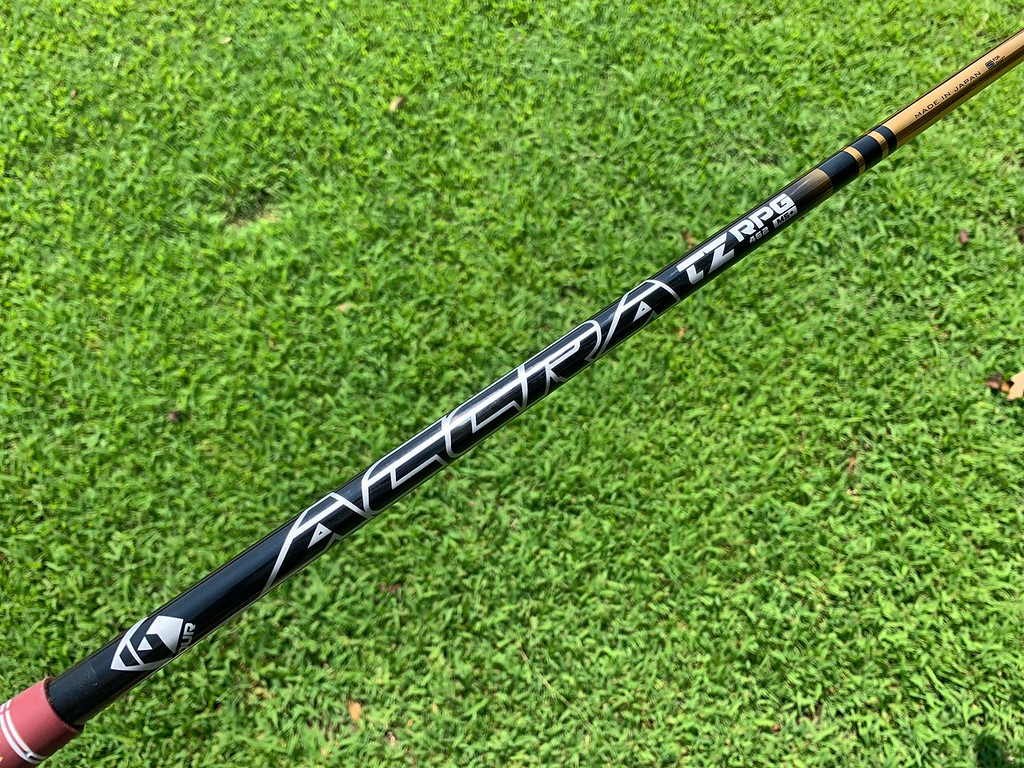 Quick Take
While the TZ5 and TZ6 continue to be incredibly popular both on Tour as well as through fitting centers everywhere, ACCRA refuses to be stagnant. The new Tour Z RPG and Tour Z RPG Tour broaden the lineup to become even more of a fitter's dream. The Tour Gold in particular will put golfers on notice of just what a stout shaft can be, but with all the stiffness it refuses to sacrifice feel. ACCRA has given golfers another option very much worth taking a closer look at.
But First…
Before we get directly into the two new shafts, I think it is pertinent to discuss ACCRA as a whole. While they are certainly well-known in a segment of golfers who have been to fitters across the globe, we have to realize that to some the name may not be as easily recognizable. So how about a quick hitter to break it down?
ACCRA has been in the shaft industry since 2004, and from the start they have been singularly focused on the role that fitting plays for golfers of all skill levels and have continued to really dial into that market. If you have been to a fitting center with a "shaft wall", you have seen ACCRA shafts. Not only has the company done well with their intense R&D and attention to fitting, but they have also continued to blossom.
In 2019 it was announced that ACCRA had been acquired by TRUE Sports, the mother company of other shaft brands like True Temper and Project X. Initially, there was some concern of what would happen to the brand and if they would be moved and altered. Well, TRUE was way more intelligent than that as ACCRA hits a fitting center niche which really rounds out the lineup, so with the full force of TT/PX manufacturing and additional R&D sources at their disposal, it has opened up a world of possibilities for ACCRA to continue to do their thing with more resources behind them. That is part of what makes this release of the new TZ RPG lines so interesting to a golf nerd like me, it's almost like an unveiling of a whole new realm of performance.
ACCRA Tour Z RPG and RPG Tour
Before diving into what I saw with the TZ RPG Tour, I want to take a closer look at the designs of the two new shafts from ACCRA.
The TZ RPG is all about energy and what can be done both in design and materials to maximize that and offer golfers more performance. Using top of the line materials from Toray, Japan, the high modulus materials are applied utilizing a new five directional weave with very low resin usage to increase both feel and stability. The design specifically seeks to promote the golfers ability to load the shaft in the hands while maintaining recovery and retention through the rest of the design. But maybe the biggest point of interest is that each model of the TZ RPG has a standard and "H" designated option, with the "H" meaning high balance point. While having those options aren't new to any company, having them in identically designed shaft profiles is only being done here by ACCRA. It's a new frontier.

The Tour Z RPG is available in three different models: 352 (58g in M3 and 59g in M4), 362 (68g in M4 and 69g in M5), and 372 (76g in M5). For those unfamiliar, the M-numbers represent flex for ACCRA, with M3 being similar to R and M5 more like X. These are finished out with a couple of black and chrome silver finishes that really pop.

On the other end of the spectrum is the Tour Z RPG Tour, which is being lovingly referred to by the company as "RPG Gold" both referring to its jaw dropping gold finish as well as being the "gold standard" of ACCRA wood shafts. High accolades for the new design, and this beast definitely deserves it, more on that soon.

The ACCRA TZ RPG Tour is available only in M5+, basically Tour X, and comes in two models, the 462 (67g) and 472 (75g) and is the company's new low-launch low-spin behemoth. It is all about stronger swingers who demand stability and power, but without sacrificing feel. The design is "torque optimized" and comes in at 3.3° with the sole purpose of keeping that feel while using 10 of the most advanced materials from Toray, Japan with aerospace grade carbon fiber and their new five directional weave with the lowest resin to graphite ratio ever in any ACCRA shaft. This one is all there, and it's the specific model THP was able to get in-hand and I worked with for this article.
Going for Gold
I was able to work with the Tour Z RPG Tour 462 M5+ and for full clarity it was paired with a Cobra RadSpeed driver playing at 45" for this review. Immediately, this is a stunner from the moment it was unboxed to the time I got it out on the course in the sunlight; this thing is absolutely killer. You want a conversation starter? The TZ RPG Tour is that and then some. With the reflective gold on half of the shaft and deep gloss black on the rest it looks mean…which was fitting, because on the course, it absolutely backed up that look.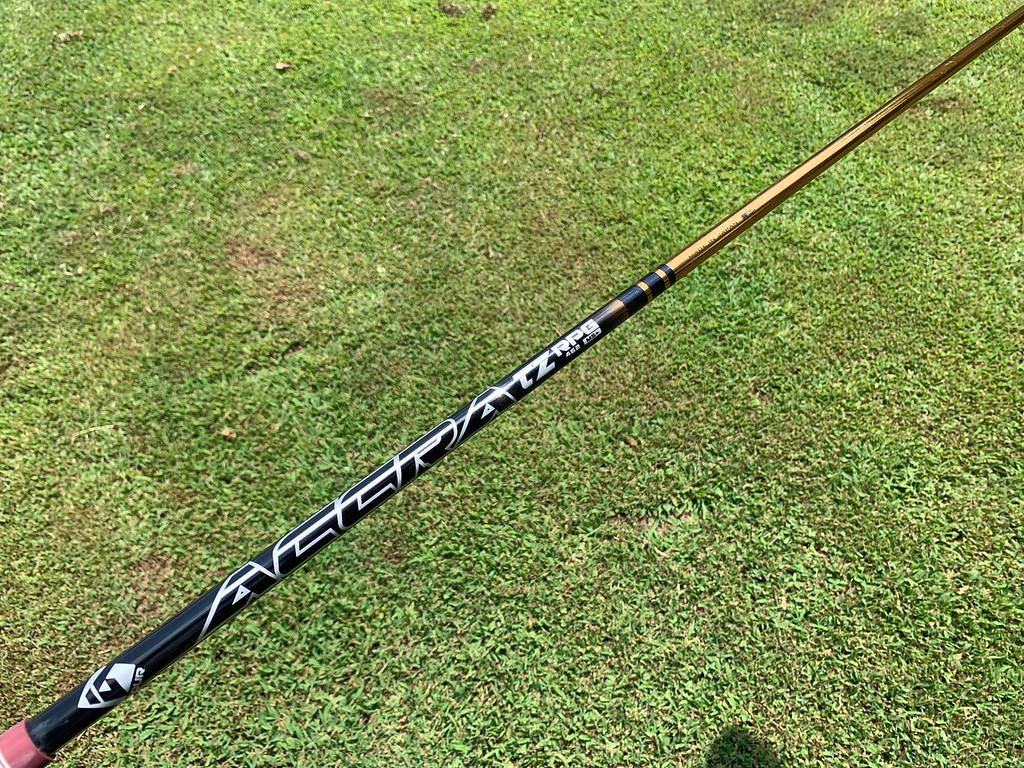 I knew this one would be stout coming in, but it took me aback at times with both how unyieldingly stable it was while also not feeling intimidating like I have experienced with some of the other beefy shaft designs over the years. While I know everyone loves data, some technical hiccups is preventing a full graphical layout from the Foresight GC2, but I still have the averages. Over the course of 50 recorded swings (no, not in one session, I'm not crazy) I saw the following averages: 157 MPH Ball-Speed, 11.2° Launch, 1948 RPM, 30Y Peak-Height.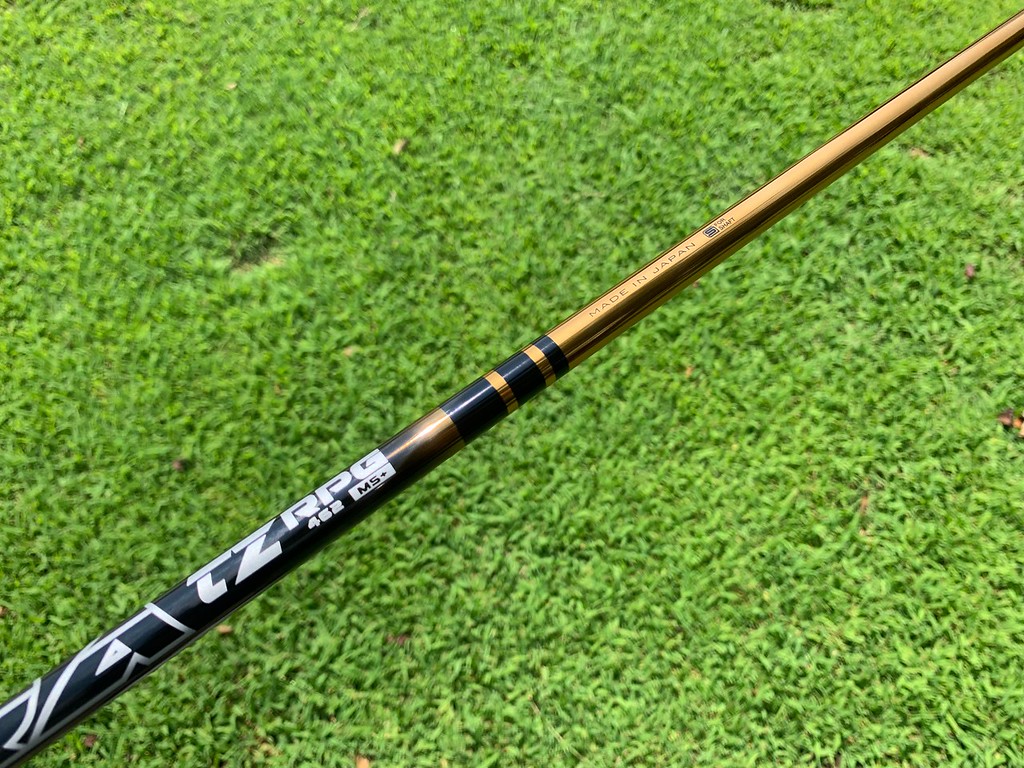 Yes, this equated to a rather mid-ball flight for me, and on a very flat trajectory that is the definition of the clichéd word piercing. Now, with this I actually saw impressive accuracy overall even in a head that is a little more fade-biased than I personally prefer. The key to the story here was a repetitive flight showing that connectiveness that ACCRA is touting. It is also worth noting that though it felt like a lot to handle, it was also mysteriously comfortable. I will say, this one isn't going to be for the faint of heart and I've no doubt that the Tour Z RPG will most likely be the shaft fitting experts select for us mere mortals.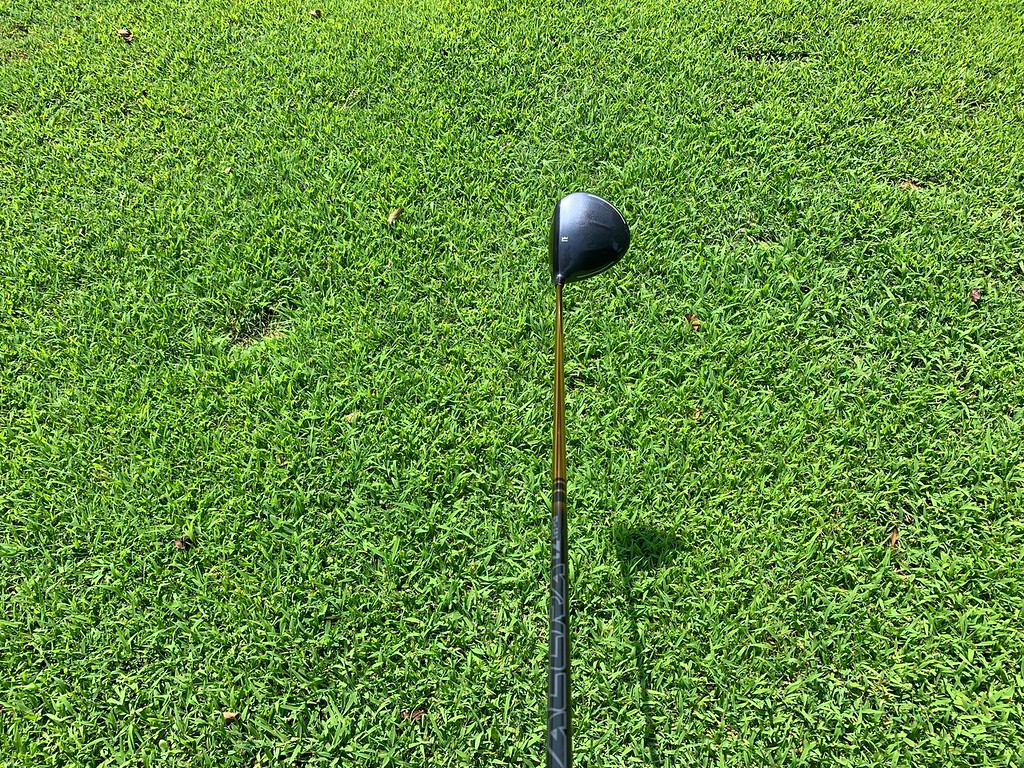 Undoubtedly, these two new shafts from ACCRA are going to be just as popular as their predecessors remain to this day, and maybe even more so. If you find yourself in an ACCRA certified fitting center, give them a swing and let us know what you think either below or on the THP Community! For more information on ACCRA you can visit their website www.accragolf.com.