Performance analytics and shot tracking is a segment of golf technology that has been growing at a feverish pace, and Arccos has been one of the brands at the forefront. We are seeing from them a continual push to not only improve the apps used to record data, but consistently seeking to streamline the sensor designs as well as the tracking process as a whole. THP has reviewed past releases from Arccos so it only made sense for that to continue when their new "360" version was recently released.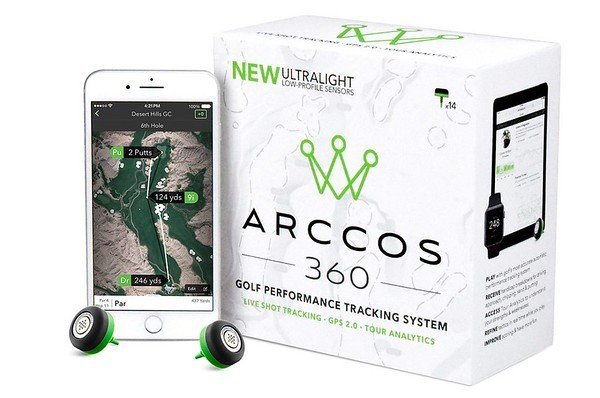 From Arccos on the 360:

LIVE SHOT TRACKING
The system records every shot a golfer makes, analyzes the data in real time and reveals strengths and weaknesses to enhance on-course decision-making.
Arccos 360 is fully automatic. Unlike competing products, it requires no tagging, tapping, or other annoying disruptions to a player's routine.

GPS 2.0
Hands-free shot mapping combined with rangefinder distances in yards or meters to any point on more than 40,000 courses.

TOUR ANALYTICS
Tour Analytics breaks down a players' handicap into five key components – driving, approach, chipping, sand game and putting.
In addition to the app, by accessing the Tour Analytics web dashboard, Arccos users and their instructors can gain valuable insights via deep dives into stats, playing patterns and rich data comparison for every club, shot, hole and round.
Design and Ease of Setup:
Out of the box, the first thing noticed is the size of the sensors in the 360 version of Arccos. In the past, the bulk of the sensors was a consistent "wish-list" change by users for the future and the company was definitely listening because the 360 sensors are literally half the size of the older ones. Additionally, the screw threads on the sensors seem to be more effective at getting them to sit flush to the butt end of the grip, increasing stability. A slight nitpick is that the putter sensor is the largest of the bunch and will  blend best with a traditional pistol grip compared to the plethora of oversized and non-taper grips out right now.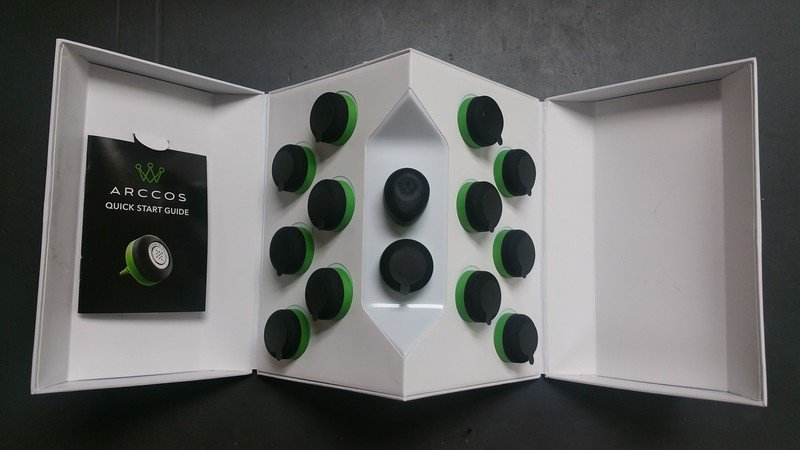 The setup process is perhaps the most self-intuitive out of all of the statistic trackers out there. Out of the box, you screw in the sensors to your 14-clubs (if you play 14, of course) then after installing the app and making an account you are literally walked through pairing each sensor with the camera on the phone. The surprising thing in this process wasn't just how easy it was, rather that is was practically instantaneous. From here, you can choose to download your usual courses ahead of time to expedite the process even more, but even without that it was as easy as selecting a new round, putting the phone in pocket, and teeing off.
Overall Performance:
Admittedly, time spent with the Arccoss 360 for this review was a bit of a mixed bag overall with some shining moments as well as some hiccups. With that said I think it is important to talk about both sides and accept that with two different operating systems (this review was done on Android) as well as hundreds of different phones across the age spectrum what one person sees may not always fall totally in-line with others.
First and foremost, the evolution of the app for Arccos over the years has been impressive. They continue to improve their algorithms as well as data presentation, and it shows. The layout of the app when in round is easy to understand and distances provided for the course itself were pretty accurate. Worth mentioning here is that if you are using iOS and have an Apple Watch you can use it in coordination with Arccos as a wrist based rangefinder with front, middle, and back numbers and a suggested club.
Arccos 360 reminds this reviewer that although our phones today are growing larger and more powerful with each release, when it comes to something where you have to have the phone on you at all times, that might not be a good thing. With the previous iteration the user could get away with keeping their phone in their back pocket, but with the 360 it must be in your front pocket. Being totally honest, with the size of phones today this is not at all an ideal situation. Additionally, it might be a potential deal breaker for those who go to the course to not have to have their phone literally attached to their hip at all times. Of course, everyone is different in their preferences.
Where the actual "hands free" shot tracking is concerned, there were some consistent issues seen here for this reviewer. The biggest thing noticed is that if the user is wearing pants or shorts made out of a thicker/more-dense material the amount of missed shots increased. Conversely, when wearing lighter/thinner performance material shorts or pants there was not as much of an issue. This got to a point where when the weather turned and heavier pants or rain gear was needed, it was either turn the app off or mark the vast majority of shots manually. There has been talk that some major issues can be caused by a damaged gyroscope in the phone, which the Arccos app and sensors depend on to track the data, so if one has continual issues it might be something worth at least reaching out about. No one expects a device like this to be totally issue free, but for this reviewer the consistency of the issues were a bit worrisome, though they may very well be growing pains of a new design that will be updated over time.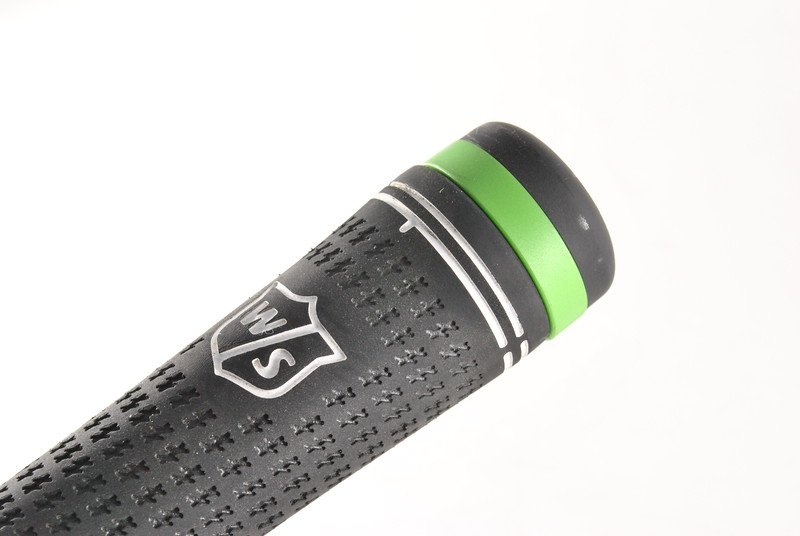 However, when the device was consistently tracking shots the data that it provided was staggering. By using the GPS layout of the course being played, it can identify exactly where shots are being hit from and all of this is taken into account with the statistics which can be viewed post round on app or computer. Yes, fairways and greens hit or missed are there, but the metrics get much deeper than that, allowing the user to literally see every strength and weakness they have in their game. In fact, this data could be useful for a PGA Teaching Professional to formulate a lesson plan even more personalized than they already are. If the user can get Arccos 360 to track steadily, it honestly is the deepest such device this reviewer has seen yet.
With any electronic, the battery life needs to be addressed. The previous iteration had a heavy drain tendency making it difficult for some to get through a full round. The Arccos 360 has improved the battery usage from its predecessor, but, it's still significant and during review starting with a full battery a two and a half hour round drained 75% of the total battery for this reviewer. A past solution would be to carry an external batter booster, but, having to keep the phone in one's front pocket doesn't leave much room for that. Battery life doesn't just matter in the device being used though, the new sensors have batteries as well, this time though they have to be sent into to Arccos for free replacement. While that might scare some off to hear, the sensor batteries are estimated to last two years before needing to be sent in, though that of course does depend on how often they are used.
Parting Thoughts:
The Arccos 360 system is an ambitious one in its aim and scope for streamlining the information collection and presentation possibilities for golfers. While it had its hiccups during testing, there is absolutely no doubt that the company will be continuing to tweak and improve the performance. The curious thing for this reviewer however is where do we go from here? Ideally seeing a method of tracking shots without being anchored to having a phone in one's pocket, but still keeping the automatic and seamless recording active would be the dream. All in all though, there are a great deal of people who will undoubtedly enjoy what the system can provide them, and it will be fun to see what the future holds.
The new Arccos 360 is priced at $249.99, and more info on it and everything that the company offers can be found at www.ArccosGolf.com.