Throughout their long history, Ben Hogan Golf has earned high regards for their iron craftsmanship. Even though the brand was re-launched several years ago, the quality of their irons and wedges have carried on that Hogan tradition of good looks, feel, and performance. Last year I put the ICON Black irons in my bag, and while they are too much club for my game, they certainly impressed me in many areas. Facing the facts, not many golfers should be playing bladed irons, no matter how much fun they can be. With that in mind, Ben Hogan Golf has updated their Edge line with the Edge EX irons for that golfer who doesn't have the speed or precision to get the absolute most out of a compact iron.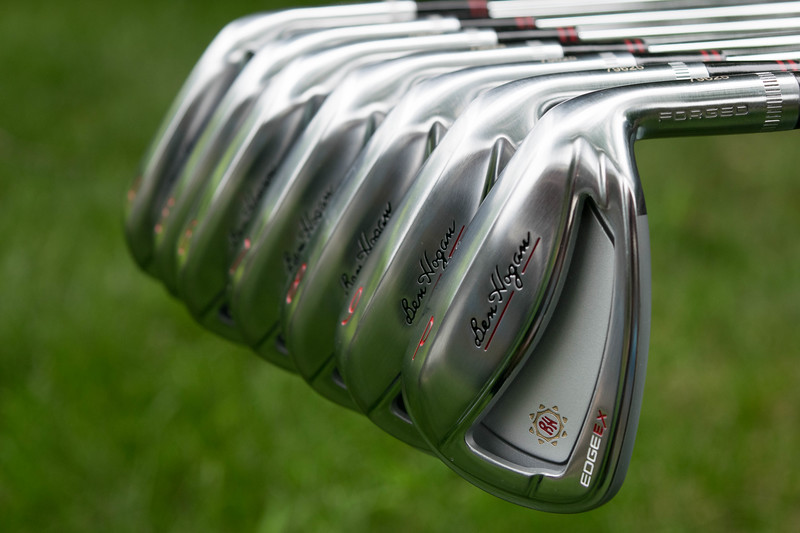 Hogan Edge irons have been around since the late 1980s and have carried with them a tradition of being a more oversized forged clubhead that offers distance and forgiveness. Edge EX carries on that legacy that began over 35 years ago, with a more modern look.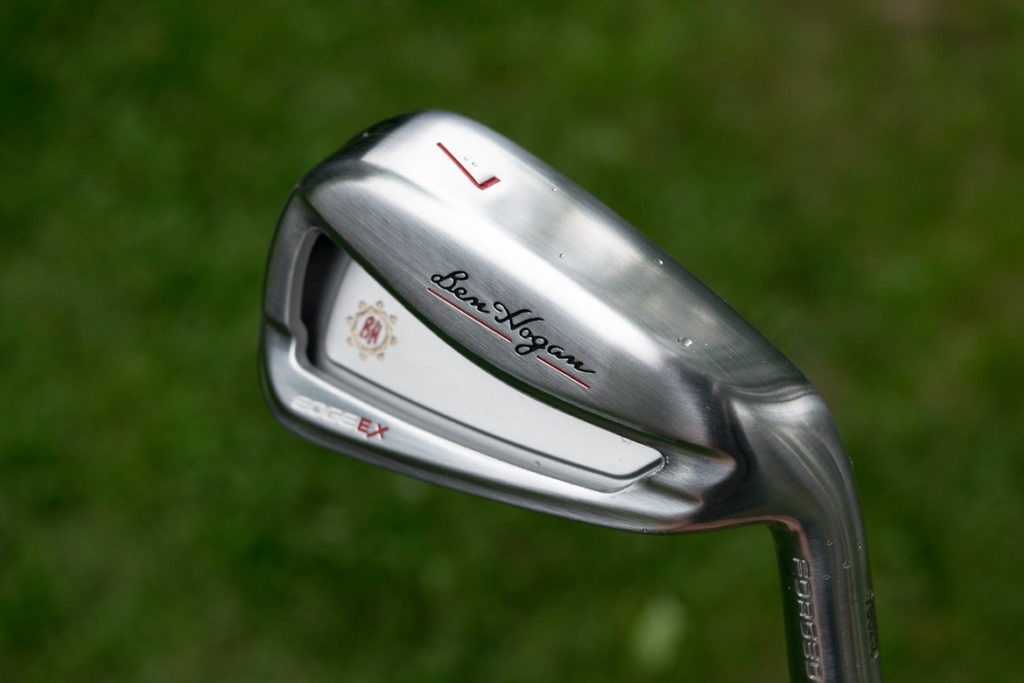 For their predecessors, the tag line for the Edge irons was "technology you can't see but will definitely feel." The reasoning behind such a phrase was that those Edge irons were a hollow body design. That cavity was opened for the Edge EX, allowing Hogan engineers to push even more weight low and to the perimeter, giving us a clubhead that will help get the ball in the air while also providing plenty of forgiveness on off-center strikes.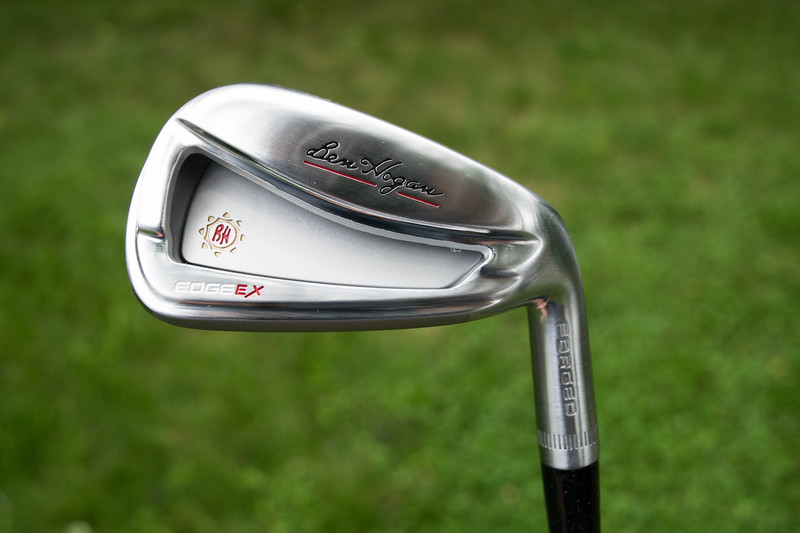 Without any significant new technology baked in, the Edge EX irons biggest upgrade comes in the aesthetics, which undoubtedly took a giant leap forward. This can be seen by taking a quick look at the irons in the Ben Hogan stable, ICON, PTX Pro, and now Edge EX. Feel free to line them up like the Von Trapp family, and even though the Edge EX is quite a bit larger than the ICON, they all have a definitive style that carries over from one to the other. These Edge EX irons do a better job of employing that classic Hogan styling to them than their predecessors.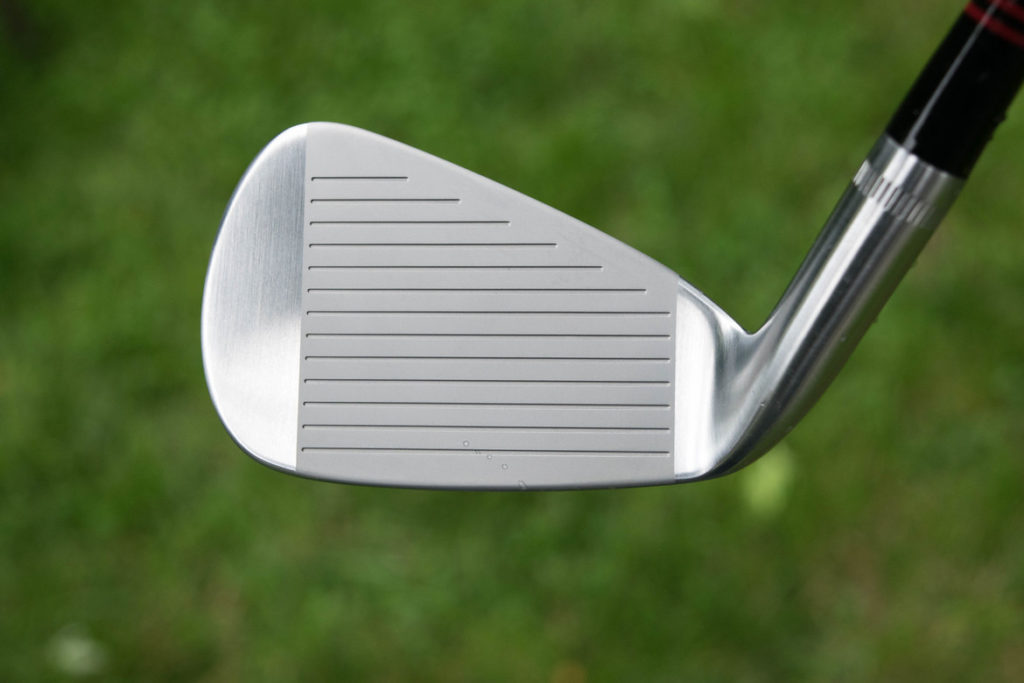 When we think of the latest crop of "game improvement" irons, we think of companies going out there and claiming improvements in forgiveness and increases in ball speed and distance. Ben Hogan Golf is not going in that direction with the Edge EX irons. While stronger than the other models in their catalog, their loft structure still comprises of consistent 4° gaps, starting at 20° and ending at 44°. Meaning that the seven iron in this set comes in at 32°, which is a weaker lofted club than other sets in this game-improvement category. Understanding that loft is only part of the distance equation, perhaps it does help explain that I experienced shorter carry yardages than my current irons. Now for the guy who screams up and down that too many companies are loft jacking to gain that distance advantage, these irons might be an appealing option. They still boast a larger body and plenty of forgiveness but provide consistent gapping throughout the entire bag, potentially making it easier to construct your bag of 14 clubs.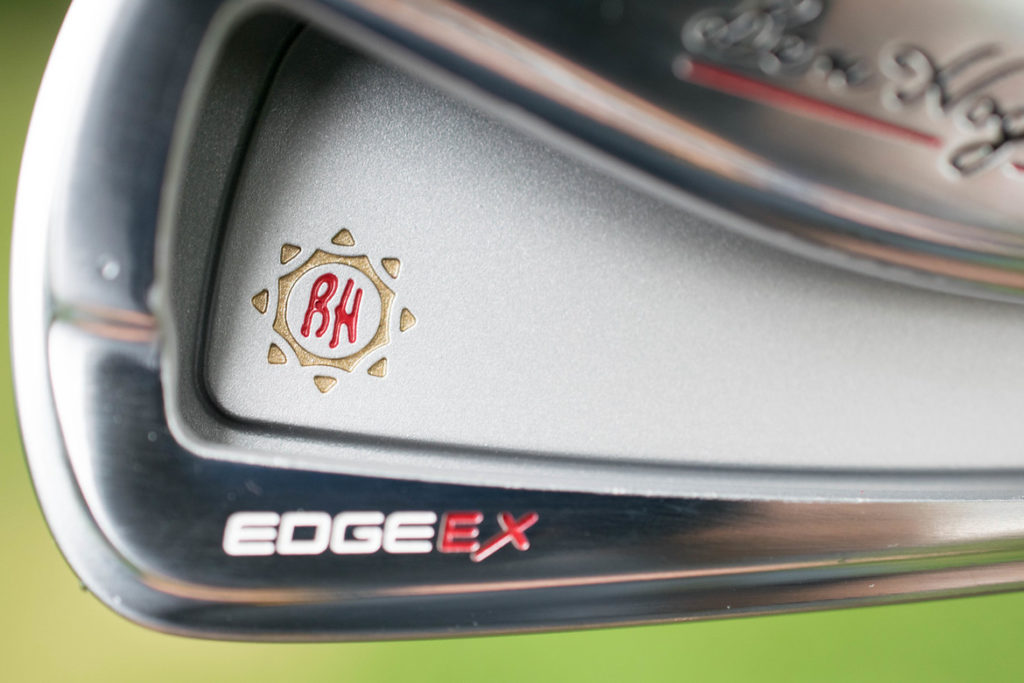 For my review set, the Edge EX irons paired up with the KBS Tour 90 shafts. Combining the lofts, clubhead design, and this shaft selection helped produce a nice high ball flight. In fact, there was very little rollout on shots hit into the green, especially from the 8-iron and in, which meant with one of those clubs in hand, I felt free to play aggressively. Well-struck shots produced a sound profile that was a touch on the louder side. When that contact point would stray high or out towards the toe, the sound did become more hollow, or clacky. Heelside contact was more dampened and less discernible.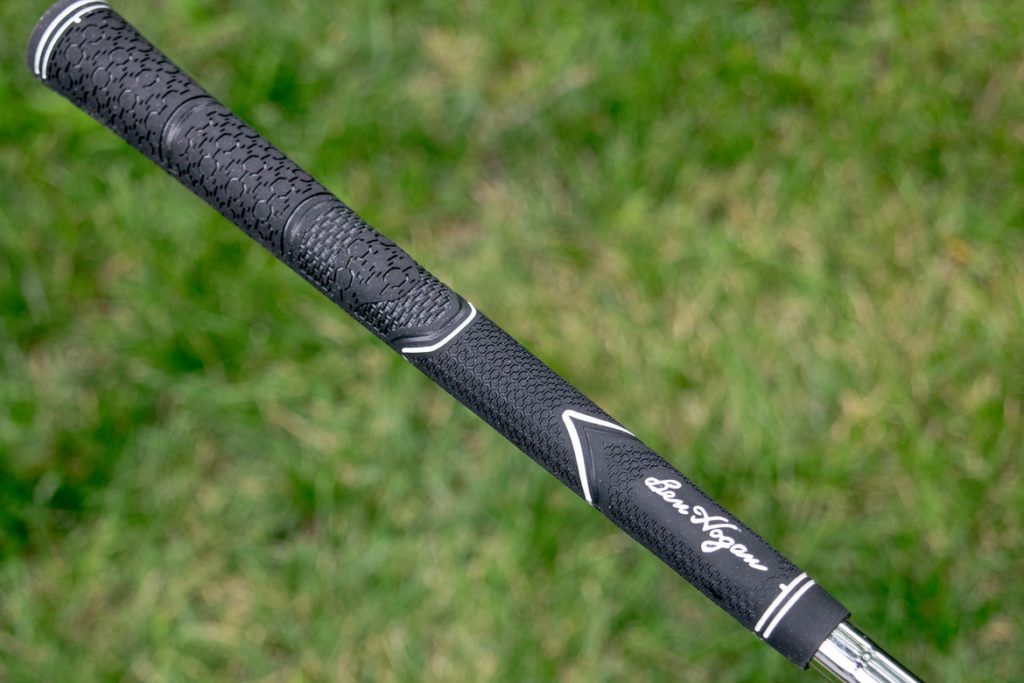 Every iron that Ben Hogan golf produces comes with their V-Sole technology. V-Sole combines a high bounce leading edge with a lower bounce trailing edge, enhancing the turf interaction throughout the set. Since the sole on the Edge EX irons is slightly wider, the V-Sole design had to be modified. In the past, some wide sole irons tend to give me some hang-ups when hitting from the rough, but these irons performed exceptionally well in this scenario.
Ben Hogan Edge EX irons offer a pretty attractive price for a forged game improvement iron. Yes, I know there are other iron sets out there that live within that $800 neighborhood; however, look at what other OEMs are priced at when discussing a forged game improvement iron, and that is where you see the price separation. While they won't win many distance competitions, Hogan golf hopes to gain favorability with golfers due to their looks, consistency, and feel.
Even though Ben Hogan golf is a direct-to-consumer brand, those interested can be properly fit for any of their iron sets at your local Club Champion. More information on the Edge EX irons can be found at www.benhogangolf.com.
The Details
Available: Now
Price: 4-PW($870), 5-PW($800), 6-PW($675)
Shafts: KBS Tour, KBS Tour V, KBS Tour 90, KBS C Taper 95, True Temper Dynamic Gold, UST Mamiya Recoil 760/780