New clubs being announced today from Ben Hogan Golf Equipment called PTx Pro Forged irons. The company is coming off a monster growth year in 2018 and recently released their first putter line in more than a decade with the Precision Milled and early feedback is quite positive.
History knows the Ben Hogan equipment for their irons and the new set of PTx Pro Forged will fall right into the same heritage. The company's number 1 selling iron has been the original PTx, which were introduced back in 2016 and this new PTx Pro is definitely an enhancement. The testing process to create this set was long and the company worked with tour players and other golfers to develop an iron for the discerning golfer that demands performance.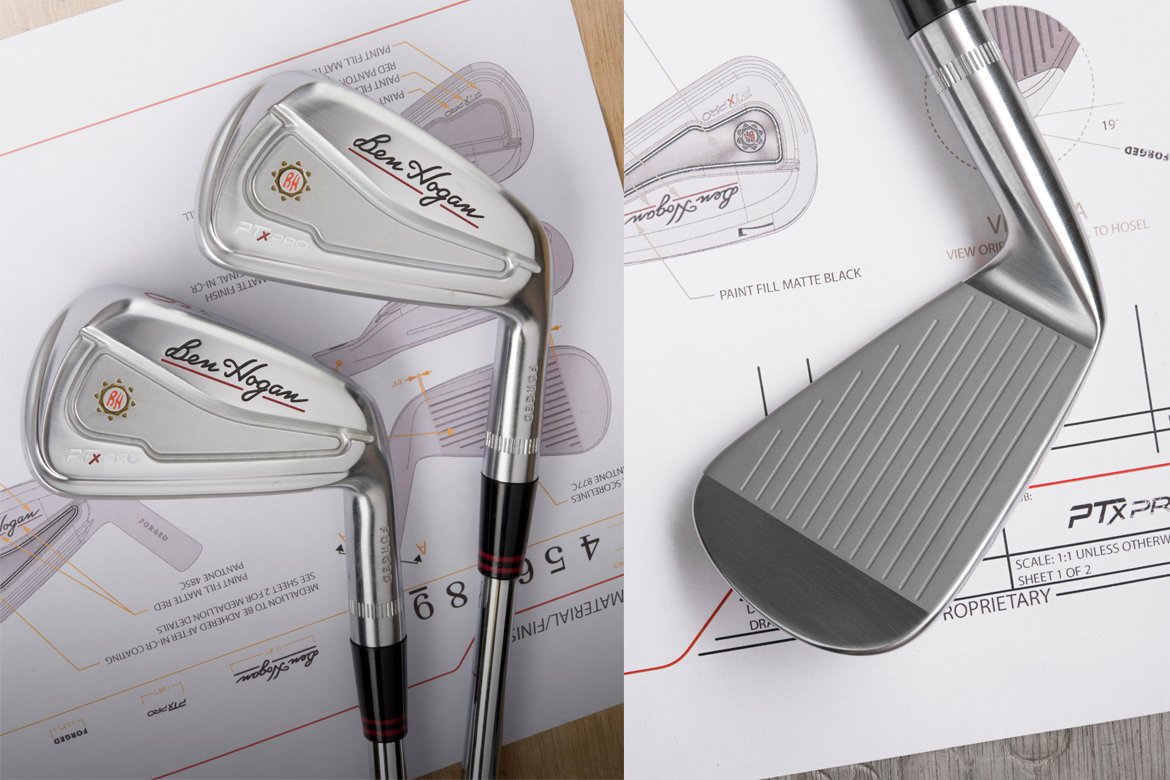 The goal with PTx Pro was a pure and traditional looking iron on the outside, packed with technology on the inside. That blend is a design that offers the feel and feedback of the players' iron with advanced materials and manufacturing to bring some assistance when needed. Soft Feel, forgiveness, distance, etc. Sound like a unicorn? Let's break down how it's accomplished because the set has a lot going on.
The 4-7 irons are hollow body construction using a forged 1025 carbon steel for the frame and a MS300 steel for the face. Utilizing tungsten weights near the toe, the PTx Pro irons were able to manipulate weight to help promote an easier to launch club without the sacrifice of spin. As you move into the scoring clubs (8-PW) the inserts switch to Titanium to once again change the weighting of the club. That is not the only change however, as the shorter irons also switch from hollow body to a more conventional cavity back design. Doing so delivers a more penetrating flight with distance consistency aimed at control.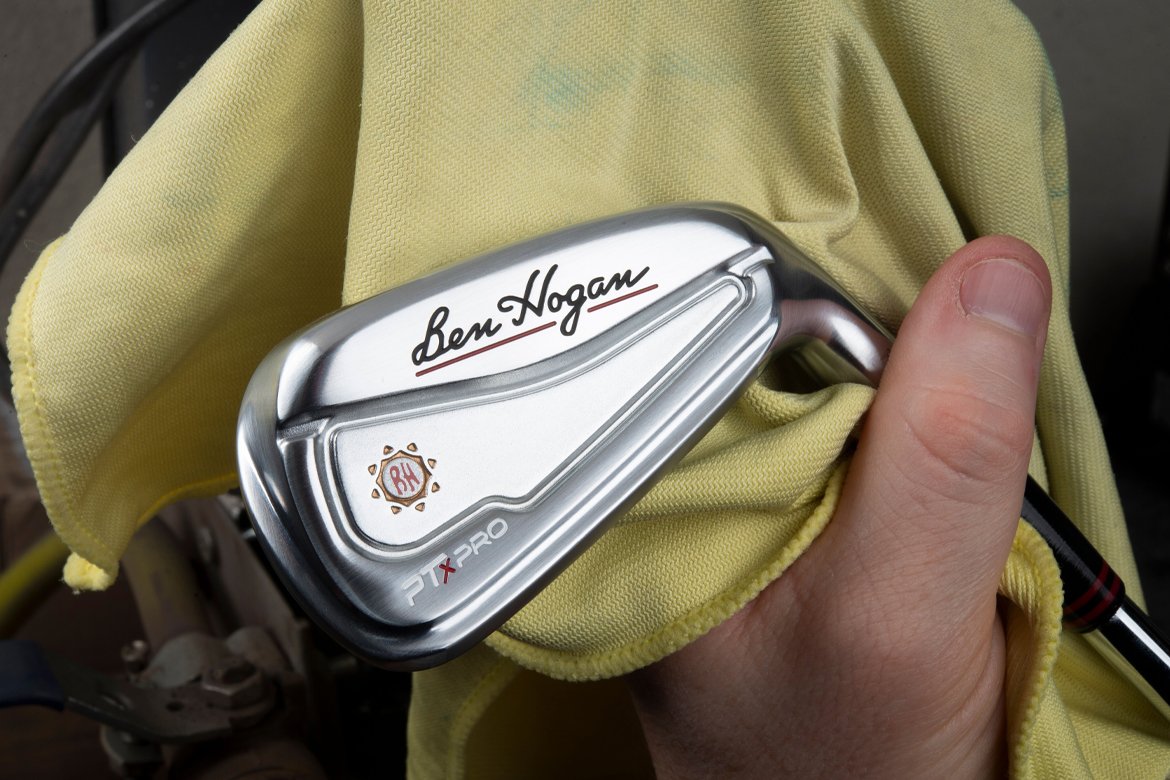 "PTx PRO irons set a new standard for performance. Each iron head was designed and constructed independently using three separate pieces, different materials, and a multi-step co-forging process. It's complicated and expensive, but it's the only way we could engineer the performance we wanted from this special set of irons. We think PTx PRO are the irons Mr. Hogan would have made himself had he had access to today's technology" said Scott White, President and CEO, Ben Hogan Golf Equipment Company.
The V-Sole design that golfers have enjoyed from the previous releases is back, although it has been altered a bit. It combines a higher bounce leading edge with a lower bounce trailing edge, which according to the company, should make shot shaping easier. Ben Hogan, the company, not the man obviouslyhas gone with milled score lines (grooves), rather than stamping for more precision during manufacturing.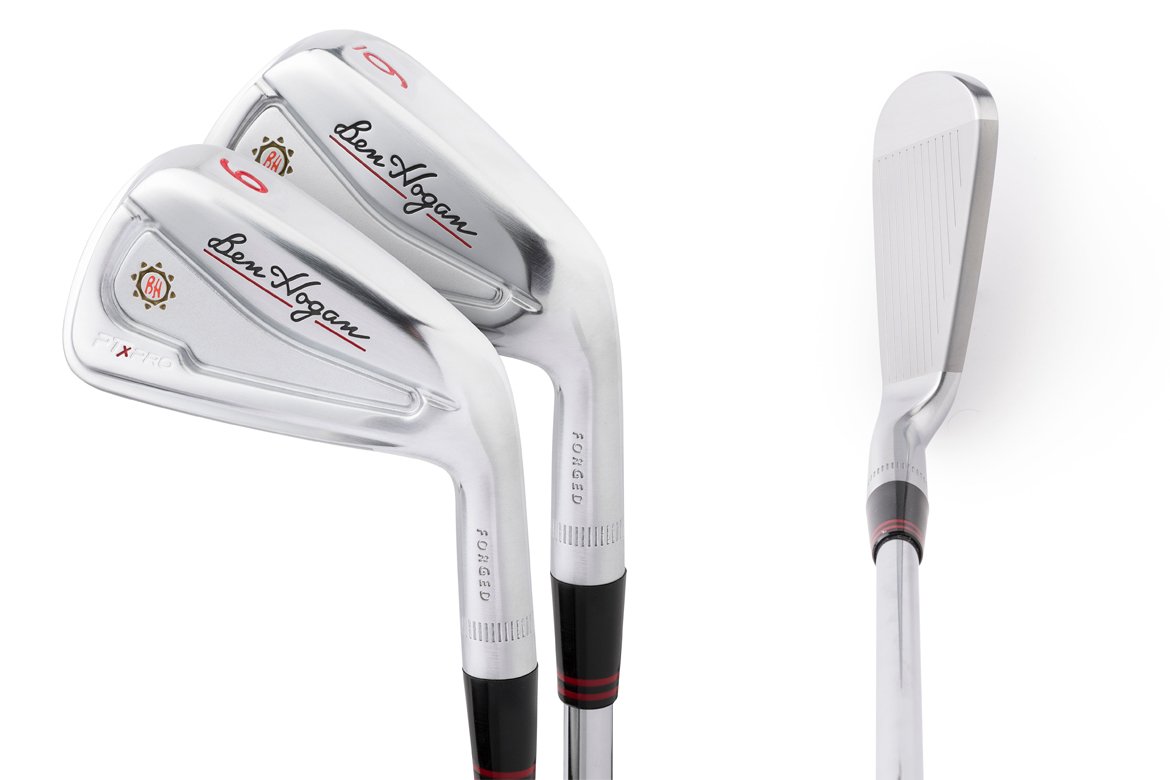 Adds White, "We took our time developing the PTx PRO irons. We wanted to make sure these irons looked as good as they perform. The head size, topline thickness, face geometry … really every angle on the club head … was designed, reviewed, tested and tweaked multiple times. That process is consistent with how we run our Company. We don't rush any product to market, because we are extremely aware of Mr. Hogan's exceptionally high standards. As we continue to expand our forged irons and wedge offerings and enter new product categories such as our recent introduction of Ben Hogan Precision Milled Forged putters, we think Ben Hogan would be proud."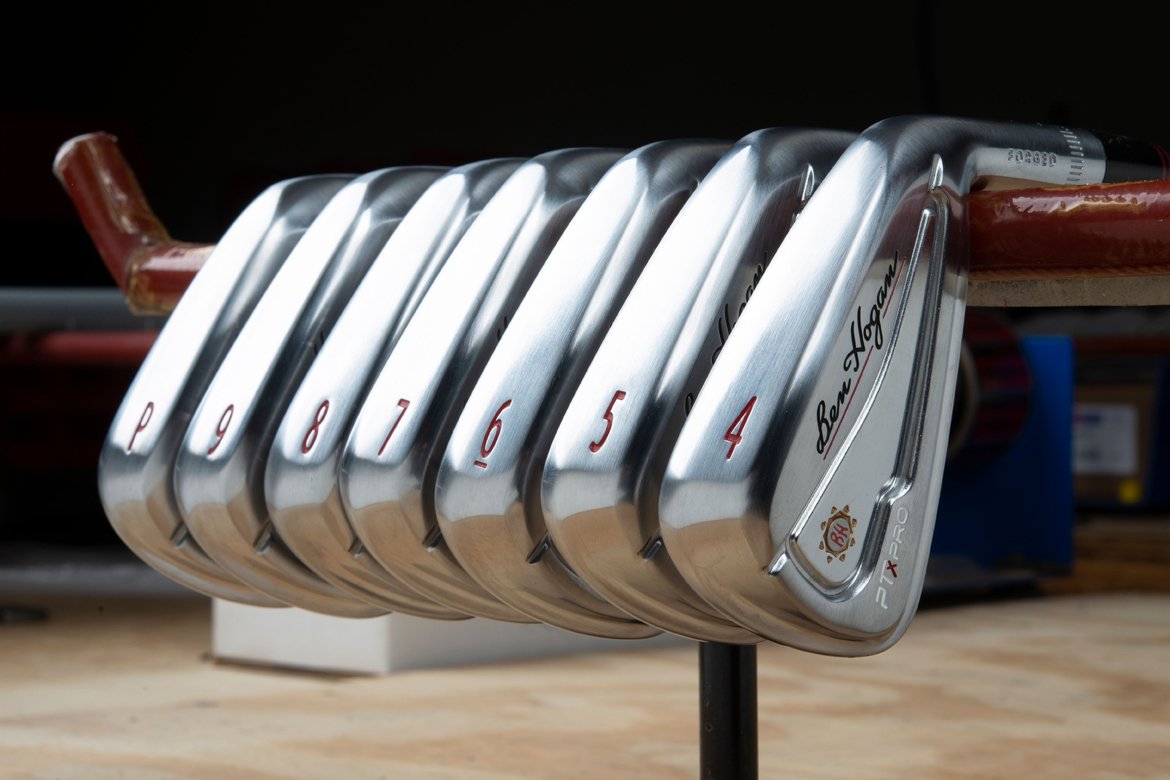 The Details
Available: Today from BenHoganGolf.com
Cost: 4-PW $770 and 5-PW $690
Shafts: KBS Tour V, True Temper Dynamic Gold or UST Mamiya Recoil