A few months ago, BIG MAX was featured on the Off Course podcast and it brought some awareness to a brand that many did not know a lot about. A brand fairly new to the US Market, but one that had a full array of products and are heavy hitters overseas.
After nearly 30 years, BIG MAX is making strides in the largest arena, but why now? What makes the company unique? Where are they headed with innovation? To understand that, we go back to the early beginnings of 1994 and how it all came to be. Thomas Reiter, Founder of BIG MAX explains.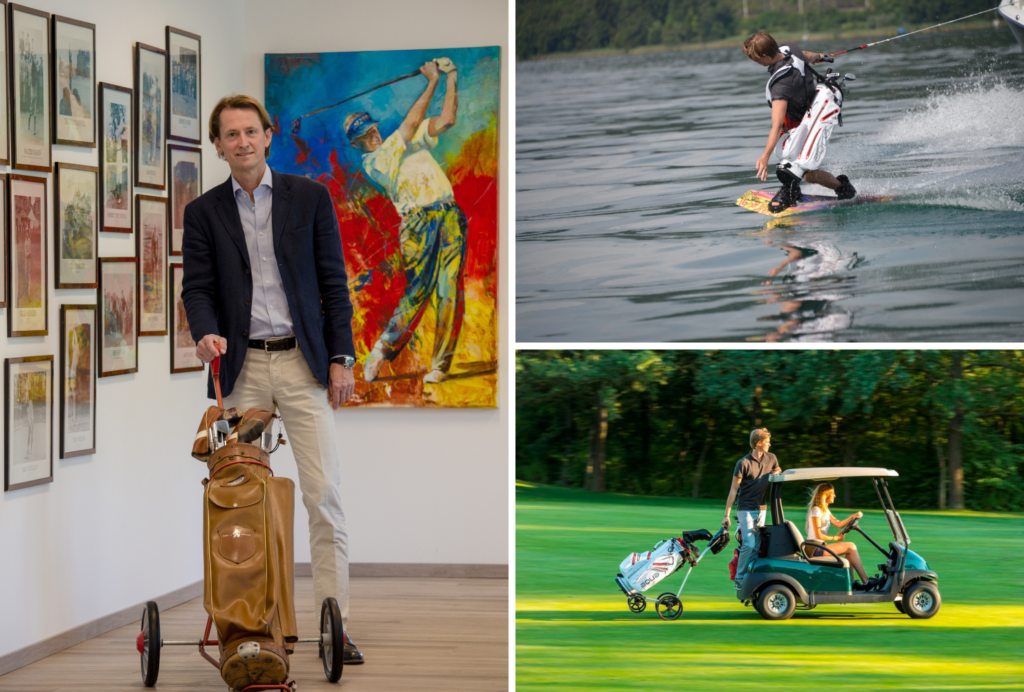 "I set up my company, Golftech, in 1988 while I was studying at the Vienna University of Economics and Business. Our main business was importing U.S. and U.K. golf products that were difficult to get in Europe and we became quite successful. In 1994 we decided that it was a better business model to make our own products as well as selling other brands and there was a clear gap in the European market for good quality push carts. My son Max had just been born so I named the company after him – BIG MAX."
As the brand got off the ground and began selling their own goods, they began with two different models, Basic and Mid-Max. They were doing just fine as the company began to grow, but Reiter wanted more, and as we have learned from a lot of our Brand Story features, a light bulb moment tends to happen. Thomas Reiter explains.
"Our first models, Basic and Mid-Max sold well, but it was while I was playing around with an old 2 wheel pull trolley that the business changed forever. I figured that it would be less stressful on the body to push the trolley and that you could direct it more easily in front of you. So I fixed an extra wheel to the front of one of our competitors models and tried it out. This simple idea became the first BIG MAX 3 wheel trolley – the BM 500. It went into production in 1997 and immediately changed the way that the Austrian and German market thought about push trolleys."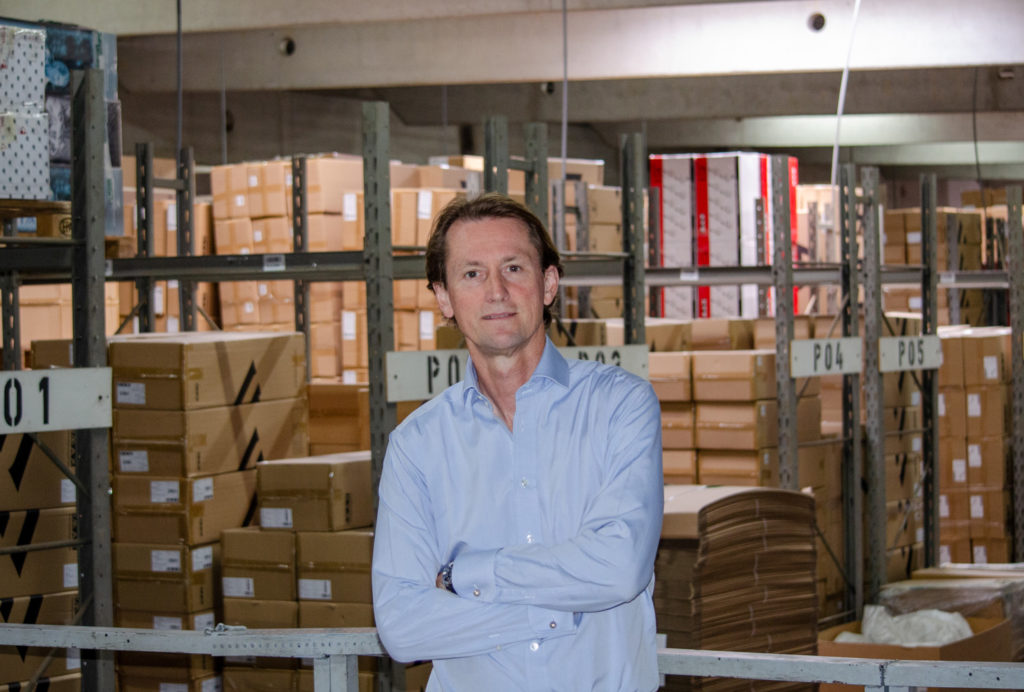 Less than a decade from initial business plans of importing other brands, the BIG MAX 3 wheel trolley was born and the brand has been on the rise ever since. Before continuing, I would be remiss if I didn't now say the idea that there hasn't been a Mad Max cart from BIG MAX needs to be rectified, but that is neither here nor there and definitely a tangent moment that dates this writer.
In general, when it comes to companies in this space getting movement it is product based. Be it innovation, bold marketing around a product or major media coverage, the products tend to do the talking. A few years after the launch of the BM 500, BIG MAX had that moment and Thomas Reiter goes into the details here.
"In 2000 we introduced the Ti 1000. I've always thought that there are really only two spaces in the golf market – the cheapest and the best – and everything we do at BIG MAX is focused on being the best. We invested heavily in the development of the Ti1000, coming up with the straight axle design that brought a huge amount of stability to the trolley and allowed it to fold to a compact size. The impact was immediate. The Ti1000 was such a success that it gave us a platform to expand into the whole of Europe and laid the foundations for the future of the business. We very quickly became the best selling push cart brand in Europe, a title we have held for nearly 25 years. At last count over 40% of all push carts sold in our home markets are BIG MAX and we're over 10 million carts and bags sold across virtually every golf playing nation around the world. I still put much of that growth down to the phenomenal impact of the Ti1000."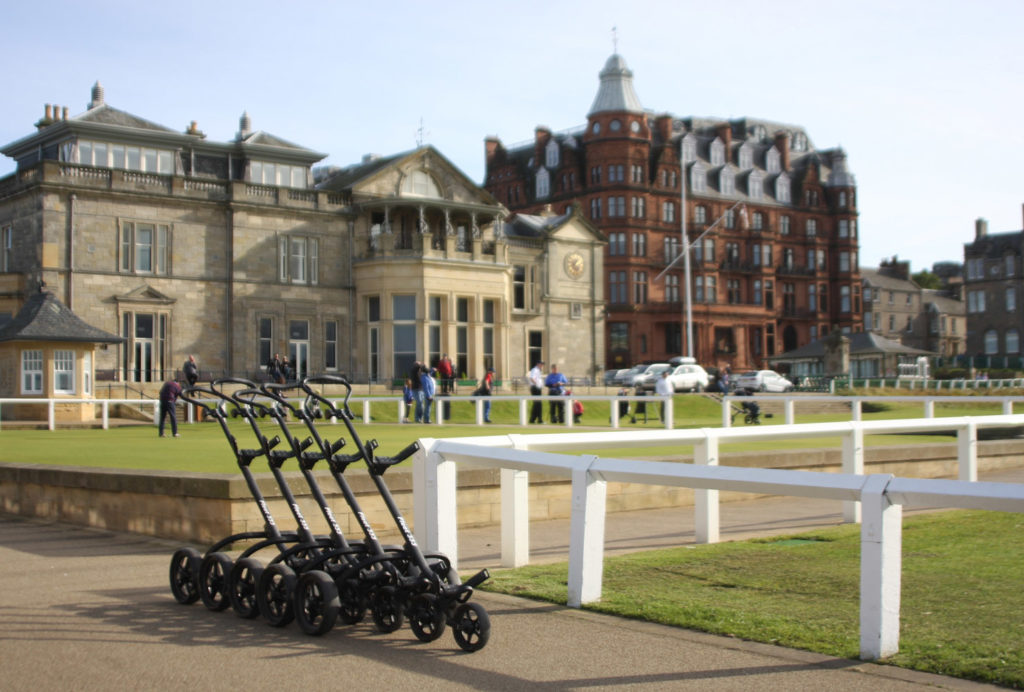 Before getting too ahead of ourselves, it is probably time we note that BIG MAX is not just a push cart or trolley company. In fact, they have a diverse range of products that are headlined by those, but their golf bags came to be fairly early on.
The design of a golf bag goes a lot deeper than colors or patterns. The DNA, if you will, is made up of product innovation ranging from structure to materials and everything in between. What made the expansion to golf bags possible, and more importantly what goes into the design process along the way is broken down for us by Thomas Reiter.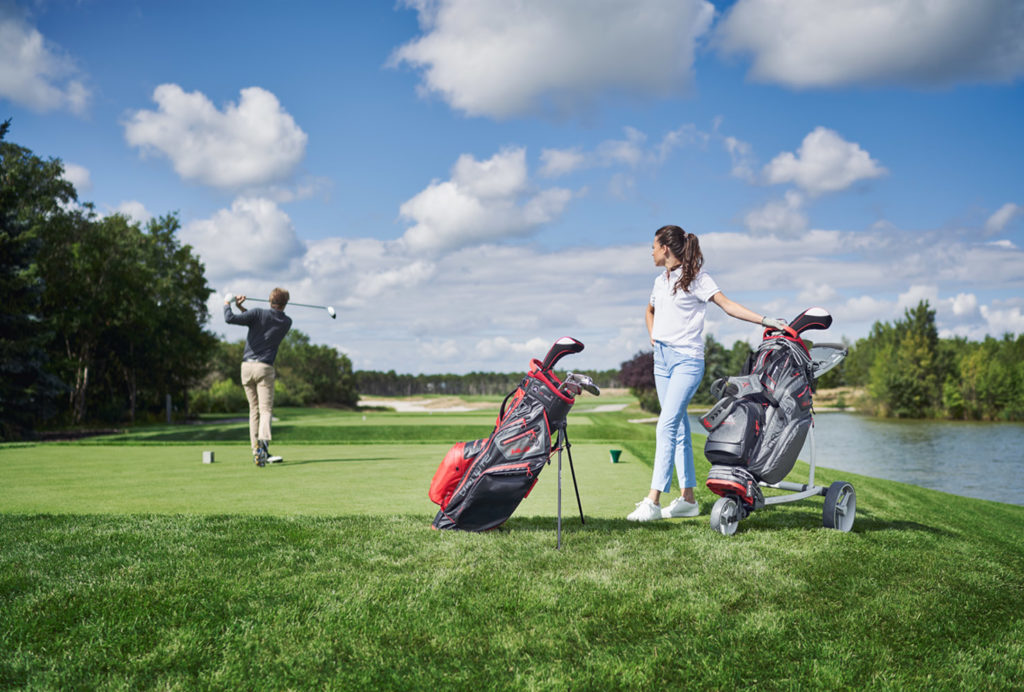 "We have been selling golf bags for more than 20 years. When we started off we did reasonably well in our home markets as BIG MAX was established there long before we moved into other markets worldwide, but we knew that there was space to make the product more exiting and better.
To do so, you need product development and design resources internally and the right external team who help you to bring new ideas into the business. Being good is not enough to be successful in our business environment. Therefore, around 10 years ago we decided to focus more on our golf bag business with a business plan and sufficient funds to drive further development. We started with an analysis of what consumers feel are the most important factors when they buy a golf bag, the same as we had several years before for push carts. There were many different factors that came out of that research, but function and weight were the two that stood out. As Austrians, we are never far away from bad weather, so we took inspiration from the outdoor industry and made waterproof technology a key element. After all, golf is an outdoor sport!
Knowing this, we recruited a design team and created a range of waterproof golf bags. Most importantly, we took one of our key suppliers into the team to make sure that they were 100% sure that they could produce our designs to the highest quality standards.
Learning from sportswear and sport shoe factories who make waterproof equipment with membranes and sealed seems, we started with our first waterproof bag, where we sealed all seams and used zippers from the fashion industry. At the same time we developed fabrics for the bags which delivered the performance but also had the durability and the required weight. Also, the way the fabric feels and falls is a factor which influences the design of a bag. We found ways to remove the plastic tubing that edged the fabric, we found another way to make bags stand easily and be incredibly stable, and we did all this while keeping the weight right down. This all allowed us to make our bags bigger with more space in the pocket but still lighter than the existing 8" or 9" bags. This was at a time when a staff golf bag, which they still use on tour, weighed about 22 llbs. Our version of a Tour bag, the Aqua Tour 3 weighs under 6 llbs today!
This is the direction we are going. We will develop better fabrics together with our suppliers, design better hardware and use lighter, sustainable materials, without losing any performance factors.
The Hybrid bag which we introduced about 5 years ago was another idea how to make a bag just better. Putting a stand bag on a push cart or even a golf cart always made the bag unstable and it often twisted. You had to accept many compromises. Using a BIG MAX Hybrid bag today, gives you the best of both worlds. 100% performance when you carry or use it on a push cart. No compromise."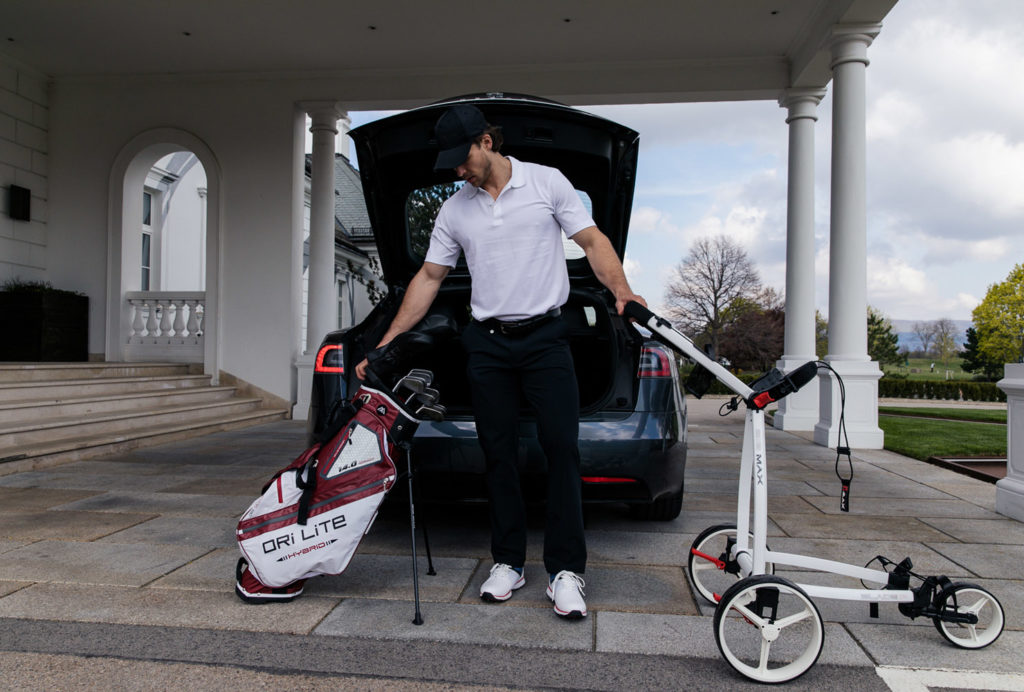 Of course this wouldn't be a brand story without some jumping around. So, let's go back to the introduction of the Ti1000, and the emergence of being the number one brand in a specific market.
This goes to show the separation between golf markets. This is a brand that spent 25 years of being the best selling push cart brand in Europe, and so many on this side of the pond had never heard of them. That is not a negative to the consumer or the company, just how things work when the industry is segmented. It's a fascinating part of consumer goods and one that was worth exploring, especially as a company is going through it in real time.
It is not an overnight process, and despite being number one in one continent does not mean immediate success in another. That takes time, good people, and carefully constructed messaging to make sure that the audience understands what makes you worth their time. So many brands have come and gone due to the latter part of that and having the right people in place to make an expansion work. Despite the huge success in Europe, how did the global expansion begin and why did it take another 5 years to come to the US? Thomas Reiter helps make sense of it.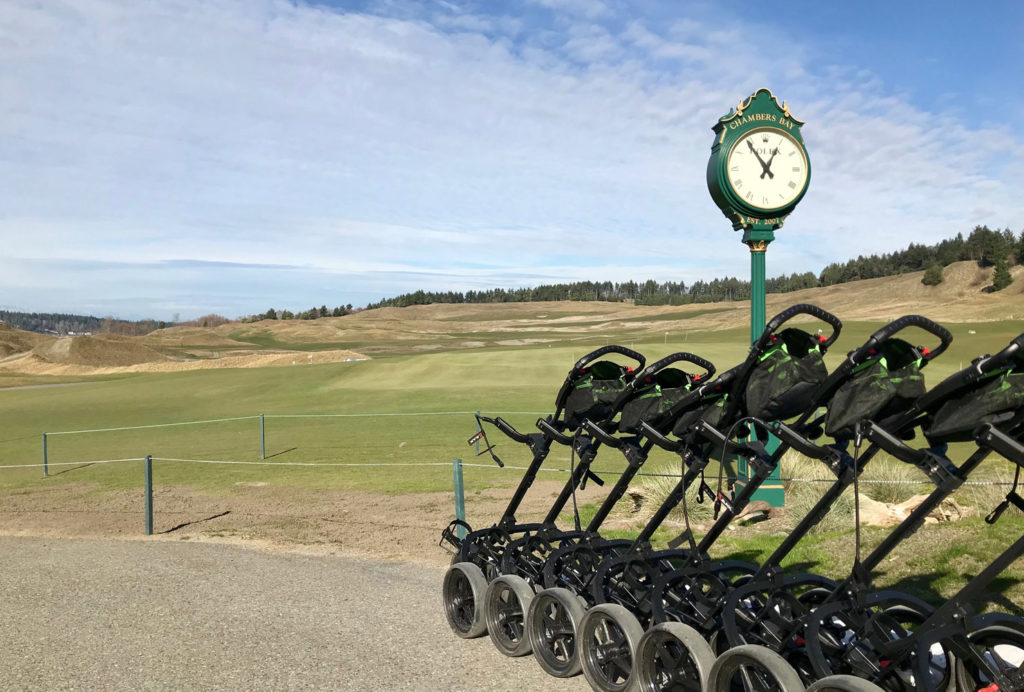 "Being an Austrian golf company, you are not expected to try and sell your products in the biggest golf market in the world and compete against the top companies. There is no example from any other Austrian golf company who became a major player in the US market. We are known for good skis, tennis rackets and cakes, but not for golf equipment!
We are known for being innovative though, designing good products and using state of the art technology. So it was always in my mind that we could become the number one bag and trolley brand in the world, but to do that, the U.S. market is key.
When we first seriously considered expanding into the U.S. we quickly became aware of the level of competition and the different rules on how you have to approach the market. Perhaps most importantly, you need to have sufficient funds to finance an expansion into such a big market. Therefore we decided to start in the UK first, simply because the market was closer to Austria and inside the European Union at that time. After a successful start in this very competitive market we were ready to cross the ocean, but even with good preparations in the U.K. it was not as easy as I thought to enter the US. We started with a local partner, but we recognized very fast that we had to do it by ourselves, and transfer our own ideas and brand DNA into the market to be successful. No compromise, you just have to stay yourself.
The attitude and approach of a U.S. golfer is different to a European golfer. Golf is played the whole year around and it is also not the same in New York as it is Florida or California.
This was a challenge. Understanding that there is not a 'U.S. golfer' was a big lesson, as you have to understand your customer to communicate with them. They have to understand your message and it has to make sense for them. We learned a lot over the last 7 years since we started in the U.S. We feel that we now have products that bring value to many different types of golfer, and that they all have a true BIG MAX DNA."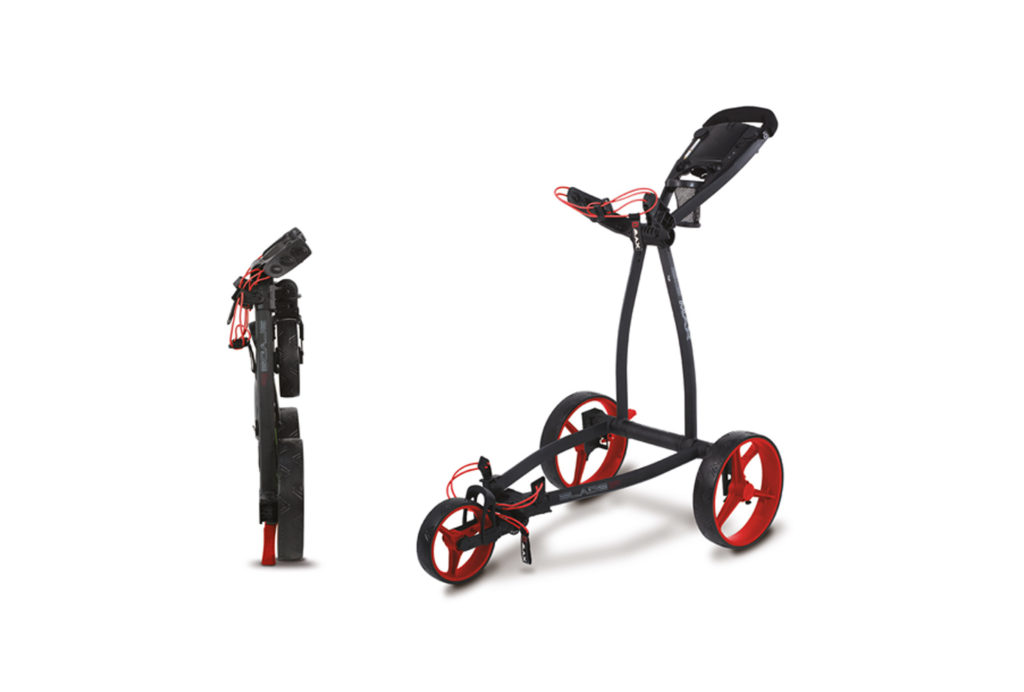 It is a challenge as mentioned by Reiter. Not just that every golf region is independent, but also that every golfer is as well. The growth is not the lightning in a bottle that was found in the Ti1000, but it's there, and they are learning the process as golfers are learning about them, which from the outside looking in is actually a lot of fun.
One of the most fascinating parts of doing the Brand Story features on THP Golf is learning about inspiration and innovation. What companies are always moving forward and what companies take a more casual approach to change. To some, stagnancy is death and learning more about BIG MAX in general, they seem to fall into that category.
BIG MAX is not done with innovation. They are not resting on their laurels. We asked Thomas Reiter to share some of what they are working on and rather than the plain single line "wait till you see what's next" type of response, we got some pretty unique info.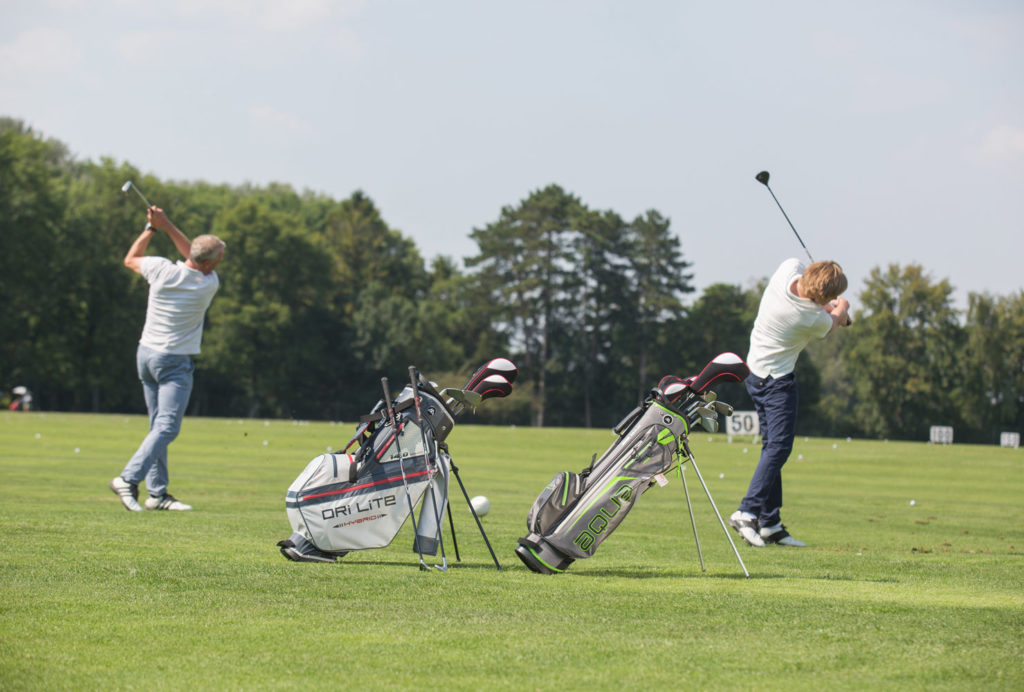 "We had an idea a few years ago that we are still working with. If you look at some of our designs you can see how this influence comes through. Our goal is it to make the golf bag more a fashion piece than just a bag which carries golf clubs. Not fashion just for the sake of the look, but more like a ladies' purse, where you will buy more than just one not only because of the different colors and how they look, but also because of the design and function in relation to what you are doing. Our designs are moving to the point where different bags suit different golfers and different types of golfing. While we will always have fantastic designs that will do a great job for anyone, we really want to provide golfers who have specific needs with the perfect accessory for their game.
One area we're taking a step towards the fashion bag model is that all our Aqua cart bags now come in their own carry bag, like any high end bag or purse. Because it's BIG MAX we have also doubled the function as once you have taken the golf bag out, you can turn the carry bag over and it becomes a clothes carrier."
That should open some eyes both from the purchaser and those they encounter on the golf course. Wild designs are not new, but changing the way one views the golf bag seems like a fun challenge that golfers could get behind.
As the expansion continues for BIG MAX, innovation and engineering does as well. We asked Thomas Reiter what the immediate future looks like and the type of products that will be coming over the next year to 18 months and once again, got a great sneak peek into the future.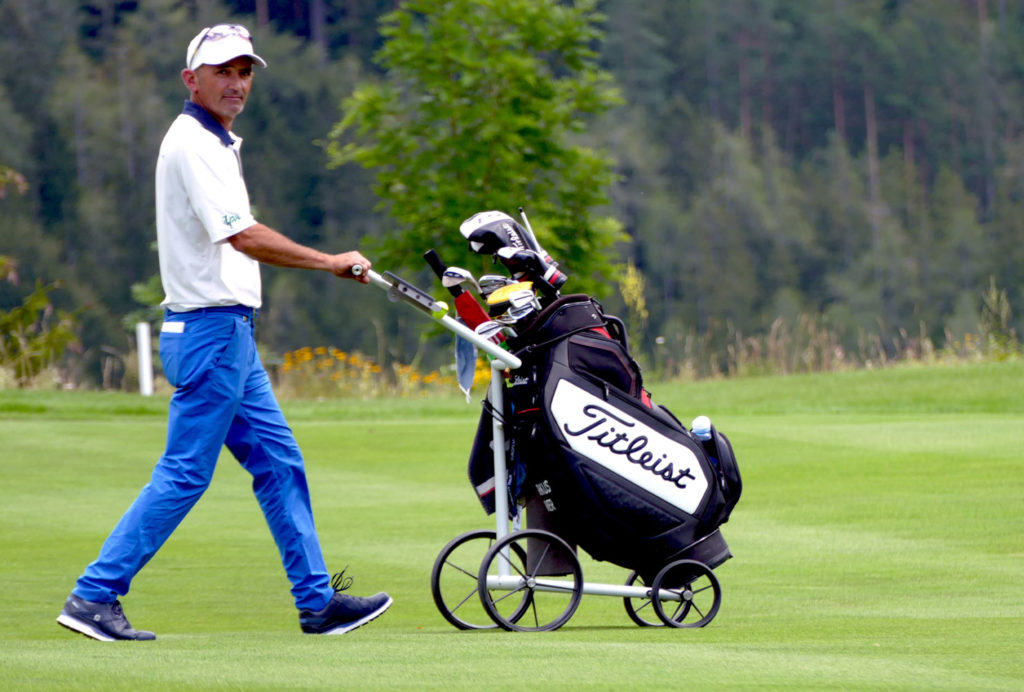 "One key focus for the next years is the roll out of our most innovative electric walking cart line, which we started to sell in Europe last year. The eLITE line is a new approach to this sector. If we are going to attack a sector, we know we cannot do it with just another electric walking cart. The eLITE line is a unique new product development with unbelievable performance, minimum weight and size when folded, and a minimalist look that you won't believe is an electric walking cart.
For 2023, we just introduced our best bag lineup ever, with some really clever designs for all types of golfer. Every year we are learning to make the product better and I'm so happy with the results. On our push cart line we will introduce 4 new styles, which is the biggest update of new products we have ever introduced. This will include a new star in our Blade flat folding concept, meaning that we will offer 4 different flat fold models for every need.
Innovation and heavy investment in R&D drive our success. There are no short cuts, but that approach has seen us lead the way with the first 3-wheel push cart, the first ultra-compact folding carts for both push and electric models, the first waterproof golf bags and then the first fold flat push carts. Our whole business model is based on being ahead of the pack. We often see products that have clearly been 'inspired' by our innovations – just look in any golf retailer to see the number of lookalikes of our IQ trolley. But when they get to market we're launching the second, improved generation of the product and are already working on the third generation. We often have to resort to the courts to defend our intellectual property – in fact, that is what inspired the name of our BLADE IP – Intellectual Property – but that is the price we have to pay for making sure we are first to the market and never settling for anything but the best."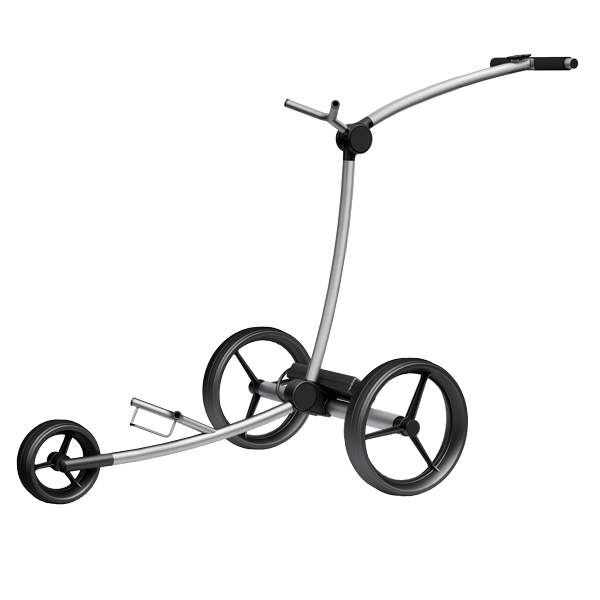 Over the next couple of years, BIG MAX will celebrate 30 years in business. While the origins started a handful of years prior to that, BIG MAX as a brand, line and products began in some ways with the birth of Thomas Reiter's son. Here we are a few decades later and the company is continuing its growth throughout the world and hopefully Max is sitting back enjoying the game as much as his father.
For more information on any of the BIG MAX products, check out their US website at US.BigMaxGolf.com.