Each year more distance measuring devices come to market with promises of new features to make life easier on the course. For the most part they work as intended, but is an upgrade worth the price of admission?
This year Bushnell introduced the Tour V5 and Tour V5 Shift models, the latest in the long line of Tour V range finders that many consider the go to for distance measuring. The difference between the two is largely based on if you would like Slope Technology or not, which the Shift model has.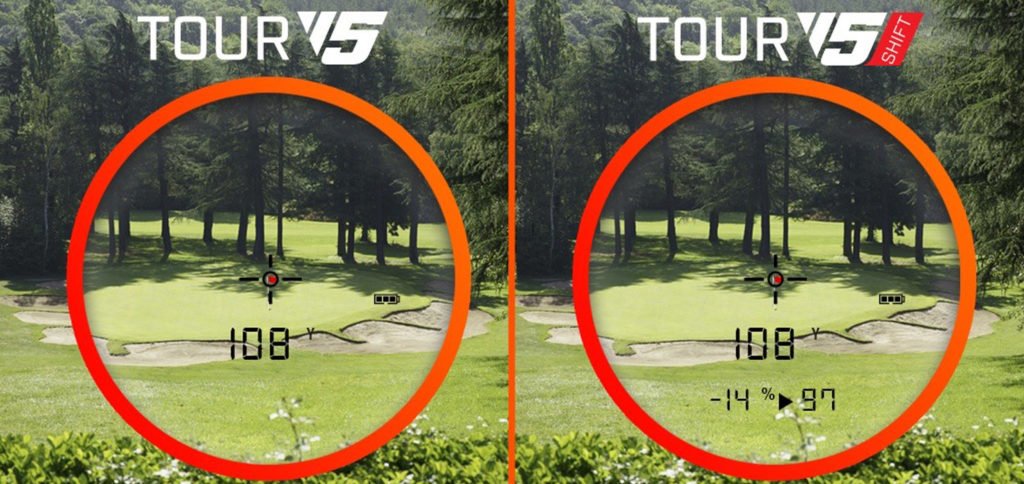 The Shift has a new enhanced algorithm to get a "True Play As Distance". A bit confusing because it does make you wonder if the new algorithm is enhanced, was the previous version many have been using giving bad info? The answer is maybe, but not really…
The V5 Shift goes from tournament legal to Slope with the…you guessed it, shift of a button, but otherwise the two devices are largely the same. Both are built with the size and speed you are looking for and Bushnell promises tour level accuracy due to "new generation of tech".
We have been testing and using the Tour V5 for a while now and it does everything you would want in a range finder. Locks on to targets easily, gives a vibration they call JOLT to know you hit your target and even has a magnetic mount on the side to hold on tightly to the golf cart you are riding in (more on that later).
Is it more accurate? In a word, not really. Comparing it to the previous version, the distances were pretty much dead on. With that said, it is faster, feels better in the hands and the optics inside are superior in just about every way to help you visually get around the course.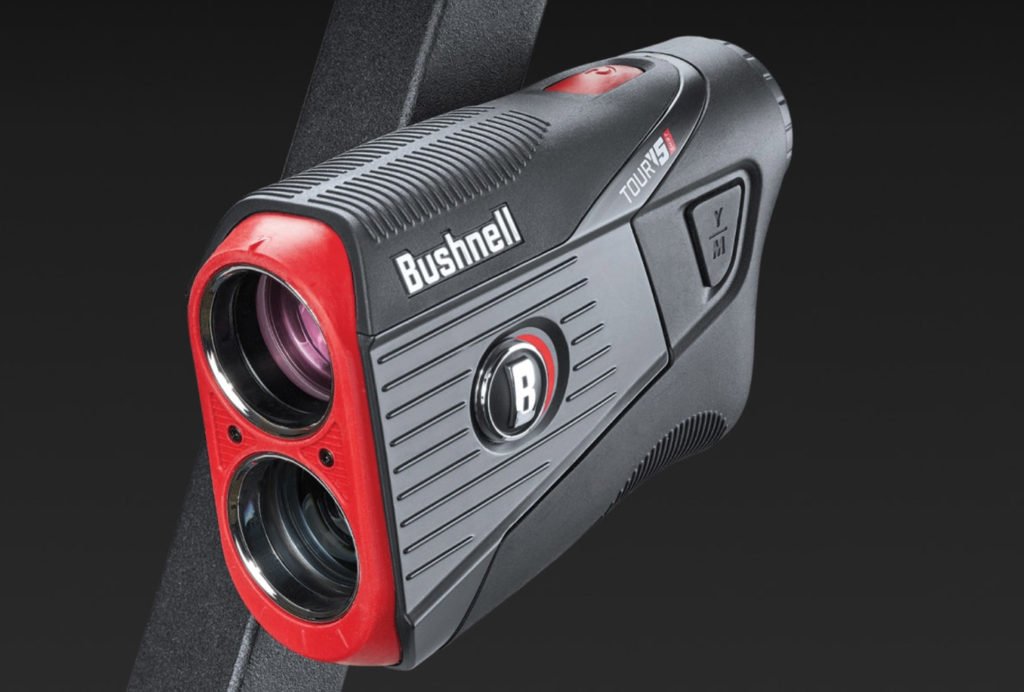 We mentioned the magnet a bit ago and Bushnell calls this BITE. Fun play on words not withstanding, the magnet is a great addition to range finders and a few brands have incorporated this technology into their devices. It works extremely well cruising around the course and not taking up a cup holder or cubby hole and keeps the device from rattling around. This magnet failed on us on one occasion however, going over a bumpy bridge, and fortunately for us, the device didn't bounce off into the water. Other than that, the magnet has been rock solid and is a tech add-on that is tremendous.
We touched on the optics earlier, and this is where the Tour V5 really shines. Compared to previous models, the brightness is with no exaggeration 100% better. Combine that with a more clear image overall and you get an easier user experience that really speeds things up.
Bushnell lasers come with a mobile app for those that want to use it, and this will give you some bonus information such as video flyovers, score keeping and GPS of the hole as well. This actually gave us fits during testing and was not working properly, but last month got a major upgrade and it appears to be working well and has a slew of new features including stat tracking for those that like to keep track of their fairways hit, etc.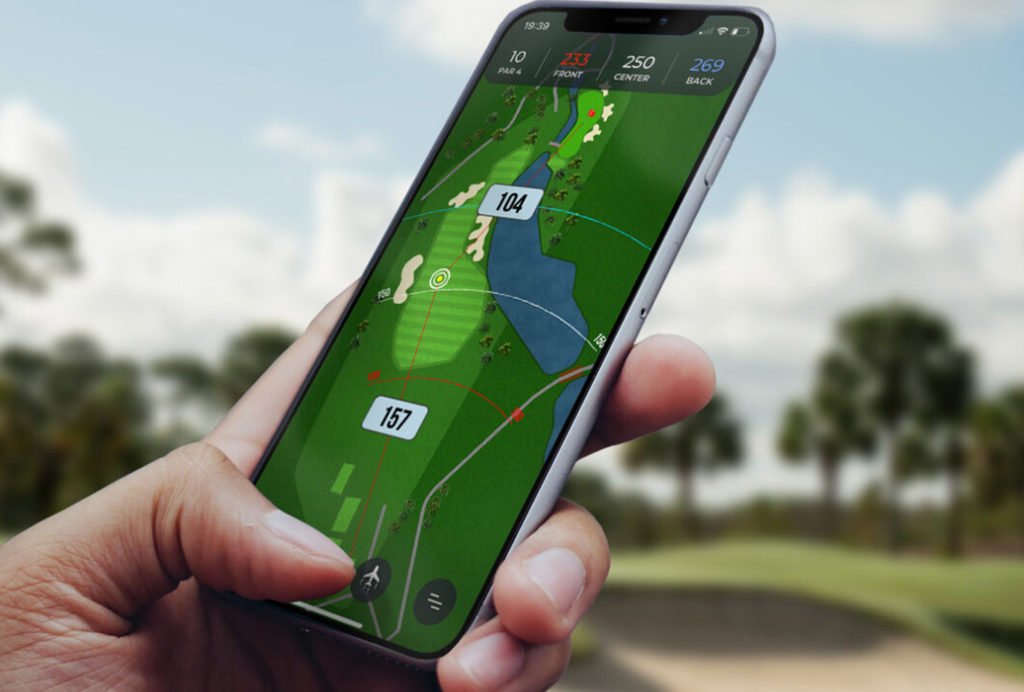 Is the Tour V5 worth the upgrade? To us it is, with one caveat, and that is battery life. 10 rounds in and the battery went dead in our new Tour V5. Previously I had been using the Precision Pro NX9 which comes with lifetime batteries. Being a non-standard type of battery, this can add up in a hurry, but we will chalk the short battery life up to an anomaly, rather than the norm as we have not experienced that with any Bushnell Tour V device prior.
The Details
Cost: Tour V5 – $299 and V5 Shift – $399
In Stores: Now
Waterproof: No
Range: Over 1000 Yards