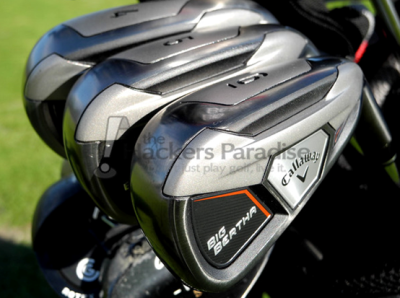 With a technology piece typically seen only in metalwoods, the 2014/2015 Callaway Big Bertha irons look to change minds about what irons are capable of. Callaway has been predictably bold with their claims of increased distance with this new iron set, suggesting users may see up to two clubs added distance. However, though distance is the king in golf equipment marketing, the Bertha's performance on off-center impacts may be the most valuable benefit they offer.
Key Technology and Information from Callaway
The Big Berthas can help you hit your irons up to 2 clubs longer. And on top of that, they're easy to launch with maximum forgiveness.
Yes, really. The key to that distance is the 360 Face Cup Technology, it's the same face cup we use in our Fairway Woods and it's the first time we're using it in our irons. It delivers BALL SPEED (we're going all caps on this one) all across the face.
When you hit it on the sweet spot, it's faster. And when you don't hit it on the center of the face…it's still faster.
360 Face Cup Technology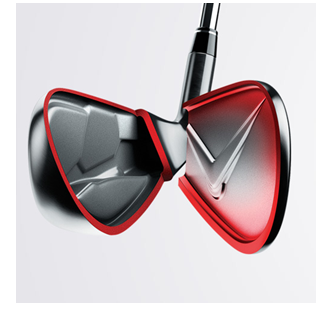 This is the key feature that gives golfers "up to 2 clubs longer" distance. It's the same Cup Face Technology we put in fairway woods and it produces HIGHER BALL SPEED (in caps) all across the face. When you hit the ball on the sweet spot, it's faster. And when you don't hit it on the sweet spot, it's STILL faster.    
Internal Standing Wave for Maximum Distance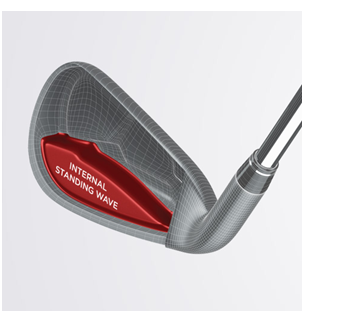 The Internal Standing Wave allows us to make the CG low and forgiving, and by doing this we can deliver the full package of high MOI for maximum forgiveness along with high ball speed. It's designed to help shots launch higher and go farther.  
More Flexible Face
A more flexible face helps the ball jump off the club with serious ball speed behind it, and adds forgiveness too.
Advanced, Appealing Look from our Best Technology  
The sole designs are wider in the longer irons to give you confidence and smaller in the shorter irons that are typically easier to hit. We've included our best technologies in these irons, including a Hollow Body Construction.
Specifications, Shaft Options and Availability
| | | | | | |
| --- | --- | --- | --- | --- | --- |
| Name | Loft | Availability | Length | Lie | Swing Weight Graphite/Steel |
| 4 | 20.5° | RH / LH | 39.125″ | 60.5° | D0/D2 |
| 5 | 23° | RH / LH | 38.5″ | 61.25° | D0/D2 |
| 6 | 26° | RH / LH | 37.875″ | 62° | D0/D2 |
| 7 | 30° | RH / LH | 37.25″ | 62.5° | D0/D2 |
| 8 | 34.5° | RH / LH | 36.625″ | 63° | D0/D2 |
| 9 | 39° | RH / LH | 36″ | 63.5° | D0/D2 |
| PW | 44° | RH / LH | 35.75″ | 64° | D0/D2 |
| AW | 49° | RH / LH | 35.5″ | 64° | D0/D2 |
| SW | 54° | RH / LH | 35.25″ | 64° | D0/D2 |
UST Recoil 460 Irons

 

 

 

Manufacturer
Flex
Shaft Weight
Torque
Kickpoint

UST

Light (F2)

57

mid

mid

UST

Regular (F3)

62

mid

mid

UST

Stiff (F4)

67

mid

mid-high

TT Speed Step 80

 

 

 

Manufacturer
Flex
Shaft Weight
Torque
Kickpoint

True Temper

Regular

106

low

low

True Temper

Stiff

108

low

mid
Certain other options available at no up charge.

MSRP 4-PW, SW: $999 Steel/$1199 Graphite
Aesthetics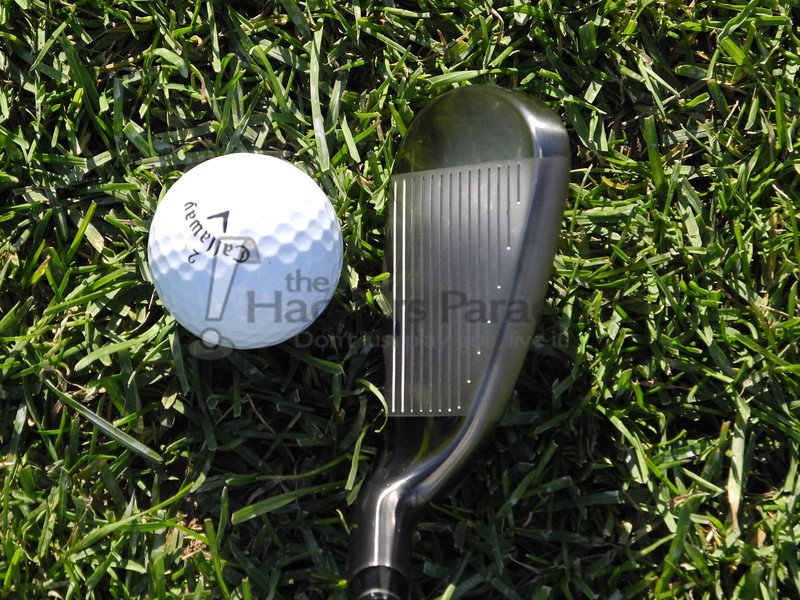 Though the Big Berthas are hollow bodied irons, they still retain many features that will help separate them the ultra-game-improvement or hybrid iron class – at least visually. They feature a fully closed cavity side, which is actually relatively understated and nice to look at. The smoky, brushed gray finish is appealing both in an aesthetic sense and for how it handles bright sun at address. As with most darker finishes, it is a little more susceptible to marking from dirty range balls, especially off the grooved surfaces. In a perfect world this wouldn't ever be an issue worth nothing, but this isn't an iron set designed for perfect golfers.
The toplines are larger than what many will associate with today's standard game-improvement irons and they are quite offset, but if you're concerned that much about those types of things we'd venture to guess this isn't the iron set for you to begin with. Still, the offset is visually no greater than something like the PING G30 irons for example.  In all, the Berthas do a nice job of giving the appearance of a standard iron look in a club that performs more like a hybrid iron.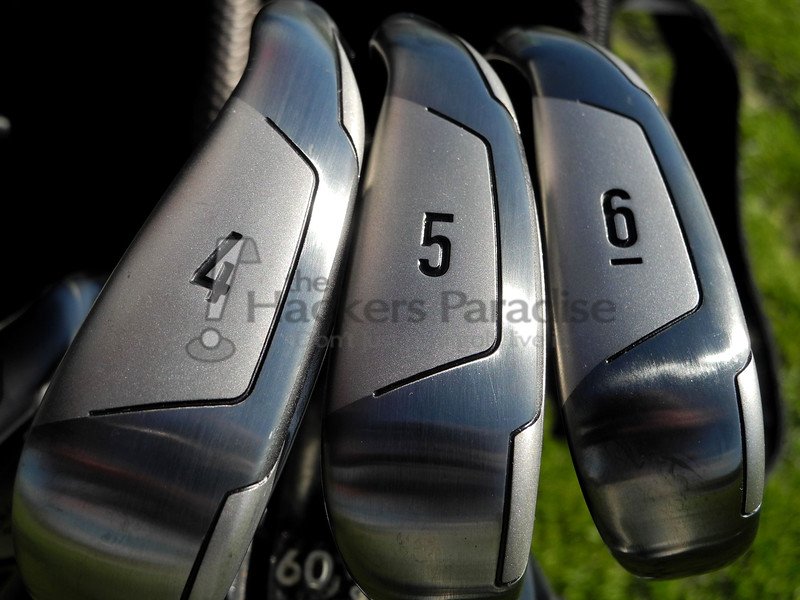 Callaway is using the increasingly popular way of adding versatility to beefier irons by incorporating progressive sole widths through the set. This means the soles in the longer irons will be wider in the hopes of promoting higher launch angles and more forgiveness on heavy contact and the shorter irons and wedges are thinner for more playability with touch shots. Testing showed positive results with the longer and mid irons at a variety of locations, though the AW included in the set wasn't a personal favorite for turf interaction, especially on firmer, tighter surfaces.
Hollow bodied irons can produce interesting sounds and they are often even more noticeable when the club looks so much like an iron. Expectations were that the Berthas would be unique in the sound department based on their likeness to metalwoods in design and testing confirmed that. Those looking for soft and solid will likely not find a match made in heaven here, but again – the Big Berthas aren't exactly designed for the player worried more about feel than forgiveness. Impacts are best described as clicky across most of the face, though center shots did seem to give a sense of some powerful springiness that was enjoyable (especially after seeing the ball take off on a high trajectory). No instances of harshness in the hands were noted, regardless of the where the ball was struck, though all testing took place in reasonable temperatures.
Performance
2014 Big Bertha Iron testing took place both on the driving range with an Accusport Vector X launch monitor and on the golf course. In addition, other golfers were asked to try them and provide feedback on the driving range. The set was sampled in the 4-AW configuration with stock, steel shafts.
Distance and Trajectory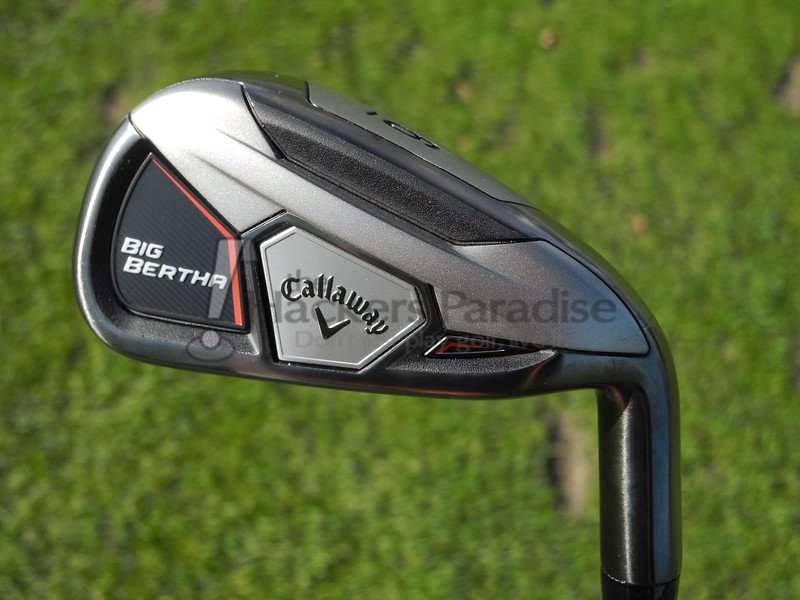 Callaway's claim of up to an additional 2 club lengths worth of distance was one that they found through testing the Big Bertha against a fairly recent set – the RAZR X HL. This was a claim THP was not fully able to test and verify, but a variety of feedback showed distance gains that ranged from modest to above average.
For the reviewer, the longer irons seemed less likely to bunch up in distance, with some gains in distance, while the shorter irons were just a few yards longer than those from another modern game improvement iron set (though it should be noted the comparison irons were ½" longer than the Berthas). It did appear that the higher the swing speed, the greater the distance increase that was seen, with some players admittedly not in the Bertha's target market seeing incredible distance numbers.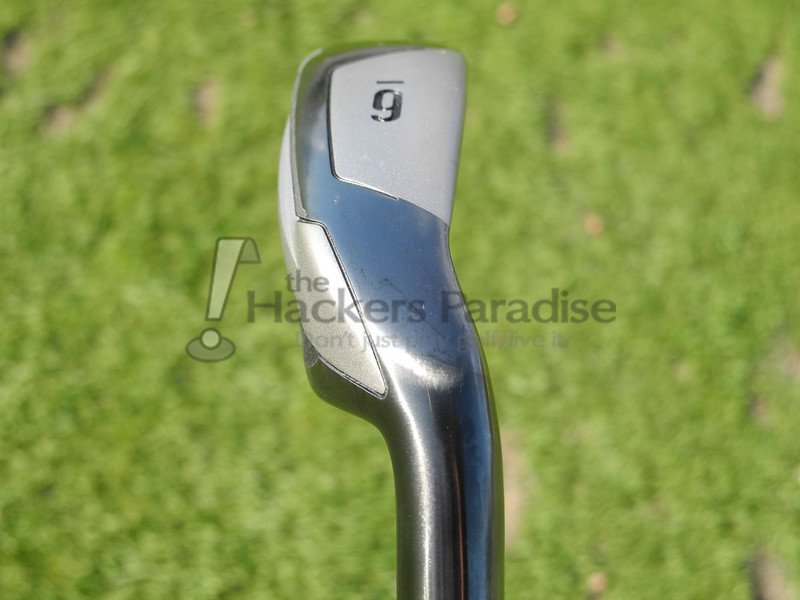 In general, full swings with the Big Bertha irons wanted to produce shots that launched high with slightly lower than normal spin rates. The end result of this was a high ball that still carried very well – surely a byproduct of the metalwood-inspired design. Even the higher swing speed testers were able to produce a ball flight void of ballooning, an indication again of the lower spin rates. Still though, holding greens wasn't a challenge thanks to high trajectory, even in the firmer fall conditions.
Lower ball flight was as easy to produce with the Big Berthas as with any other game improvement iron and this ability to control trajectory helped them perform quite well even on windy days. Manipulation of ball flight is something that takes practice, but by clubbing up and swinging shorter the Berthas proved to be up to the task.
Forgiveness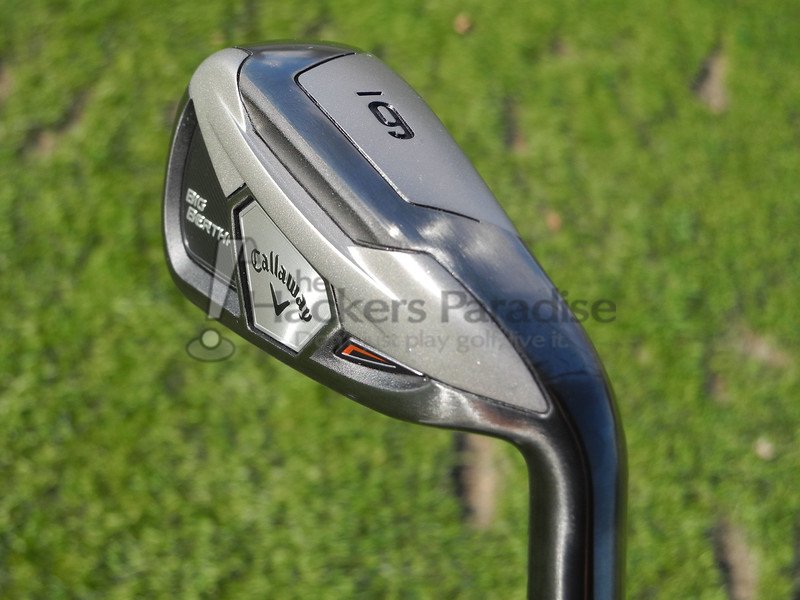 During the product launch, Callaway's R&D guru, Dr. Alan Hocknell, made some very enticing statements regarding the Big Bertha's performance on off-center shots. His assertion was that ball speed gains (compared to previous generation irons) were possible on not just the center of the club's face, but also on mis-hits.
Though distance on perfect shots is always alluring, the fact is that very few golfers hit the center of the face the majority of the time, regardless of what is said on the internet. Though perfectly scientific testing is all but impossible to produce in this setting, THP did attempt to at least compare the Big Bertha irons to both another modern game improvement iron and a typical 'players' iron. That information can be found here, but again – it was the product of one range session with one imperfect golfer.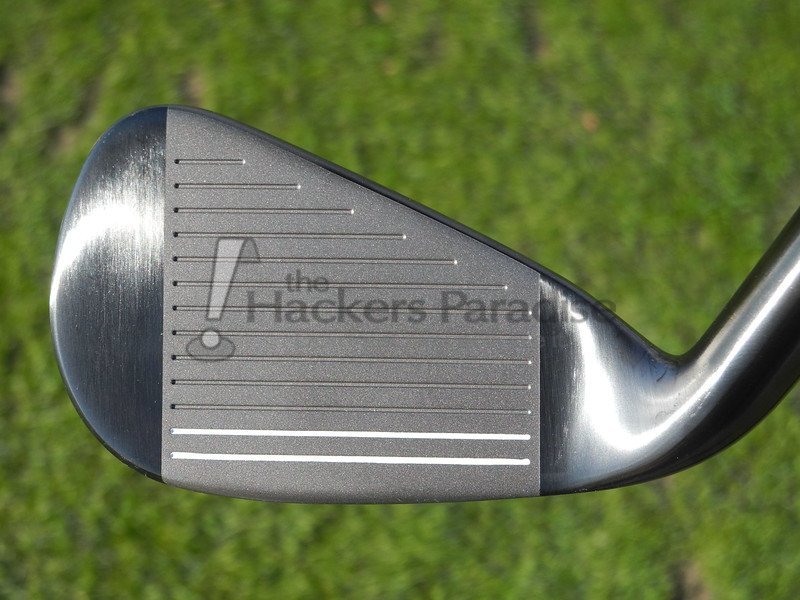 As shown in the page linked above, testing seemed to indicate a very positive result on all but the very worst misses with the Big Berthas, and even the very worst were manageable. The reviewer's frequent toe miss lost around 4 yards, a result that was undeserved but appreciated.
On course testing showed similar results, with a number of greens still hit after borderline poor contact. The toe miss was occasionally paired with a hooking ball flight similar to that seen with every other iron, but with a smaller than average distance loss that equated to many viable up-and-down chances.
Final Thoughts
While two clubs extra distance didn't become a reality, the Big Bertha irons provided a substantial amount of help for borderline and poor impacts. For many golfers this is likely to be a larger benefit than they want to admit and most will likely see some added distance to boot. The aesthetic advantage this iron set will offer is that golfers can carry something in the bag that works like a hybrid in many ways, while still looking like an iron. More information on the 2014 Big Bertha irons can be found on Callaway's website, www.callawaygolf.com.