Partnering with Boeing for the XR16 launch, Callaway has managed to introduce a fairway wood with higher MOI, higher CG, and some exciting new elements for this release cycle.  Their success of the "X" lineup has been strong over the last few seasons, and are slowly redefining both the visual and technological elements that make this design so effective for players looking for a combination of distance and forgiveness.
From Callaway
For the XR16 Pro Fairway Wood, we've made huge leaps in our industry-leading technology that's helped us become the #1 Fairway Wood in Golf. And we came away with a compact head design that's hotter and more forgiving for even more ball speed and distance.
It's built for higher MOI and a head shape that gives you the confidence and the technology to hit it long and straight. And we've improved on our category-defining face cup for high ball speed all across the face, added more turf interaction, lower spin, and put in extra speed from a compact, aerodynamic head shape.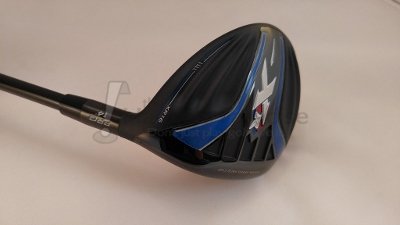 Specs
14 degree – RH/LH – 43″ length – 55.0° lie – 150CC – D3 Swingweight

16 degree – RH – 42.75″ length – 55.5° lie – 145CC – D3 Swingweight

18 degree – RH – 42.5″ length – 56° lie – 135CC – D3 Swingweight
Stock Shaft
Fujikura Speeder Evolution II TS 765 Graphite – Regular – 72g – low/mid torque – mid kickpoint

Fujikura Speeder Evolution II TS 765 Graphite – Stiff 75g – low/mid torque – mid/high kickpoint

Fujikura Speeder Evolution II TS 765 Graphite – X-Stiff – 76g – low/mid torque – mid/high kickpoint
Out of Box Thoughts
The presentation of the XR16 Pro fairway wood is that of a very aerodynamic, compact, and aggressive golf club.  The "X" series of clubs from Callaway have progressively gotten darker over the last few cycles, which has been a positive progression as each release becomes available.  For the XR16 Pro Fairway, the largest visual difference at address beyond the finish color is the addition of a raised chevron alignment aid, which really balances the head well.  The maintained matte finish looks both 'mean' and useful for sunny days.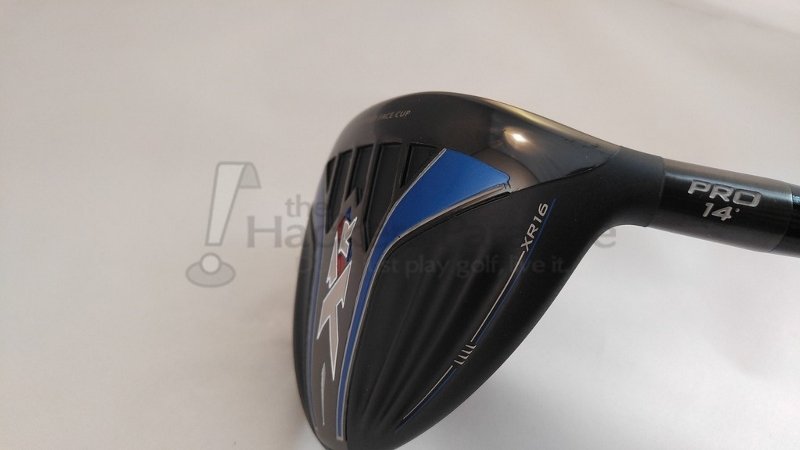 What really separates the XR16 Pro fairway from previous releases, is how aerodynamic the sole looks.  Two bright blue curving lines start from the perimeter near the face, and drive towards the back of the club where they are much closer together.  They complement a new design element being labeled as 'cambers' which would suggest the sole of the head will travel easier on grass as it drives through contact.  Overall, it produces a great look when combined with the blue and the XR logo.
Primary Features and Benefits
Higher Ball Speed From A Hotter Face Cup – We've taken our industry-leading Forged Hyper Speed Face Cup and made it hotter, thinner, and lower spinning for even more speed and a large sweet spot.
It has always been exceptionally difficult to confirm or deny claims of 'thinner' being better in the face of a metal wood, however the audible sensation and resulting ball speeds experienced off the face cup from the XR16 Pro fairway wood provide confidence that a great design has improved once again.  Regardless of contact off the tee or from the fairway, the ball seems to really get airborne fast and drives forward towards the target.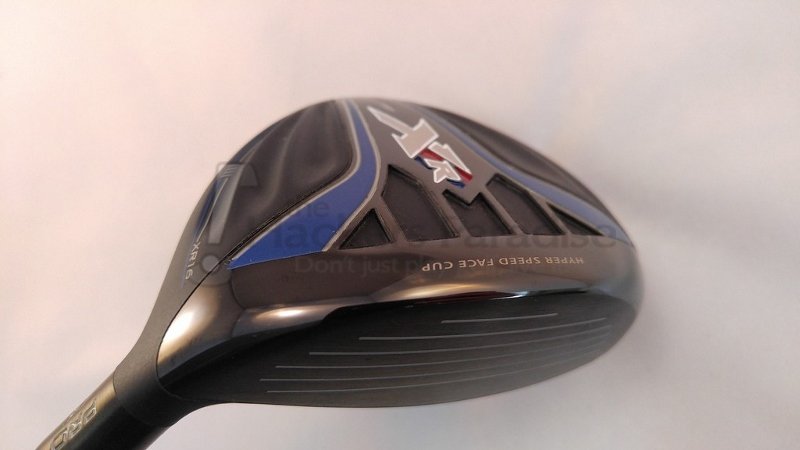 More Forgiving and Easier To Hit – We've built in higher MOI and forgiveness from a thin crown that allows us to move the weight where we want it in a compact head shape that's suited for low-handicap players. This fairway wood looks easy to hit because it IS easy hit, and with the lower CG it's also highly versatile for the shots that you want to play.
What is so interesting about a club like the XR16 Pro fairway wood, is what can be considered compact forgiveness.  This head will really draw interest from better players who are seeking workability and high end club speed without total cost of forgiveness.  There were plenty of experiences during testing where the XR16 Pro was not struck on the center of the face, but limited misses to sweeping turns rather than hooks or slices.  This is very advantageous considering the ability to work the ball left and right was equally as viable.  There really didn't seem like a shot was missing from the bag.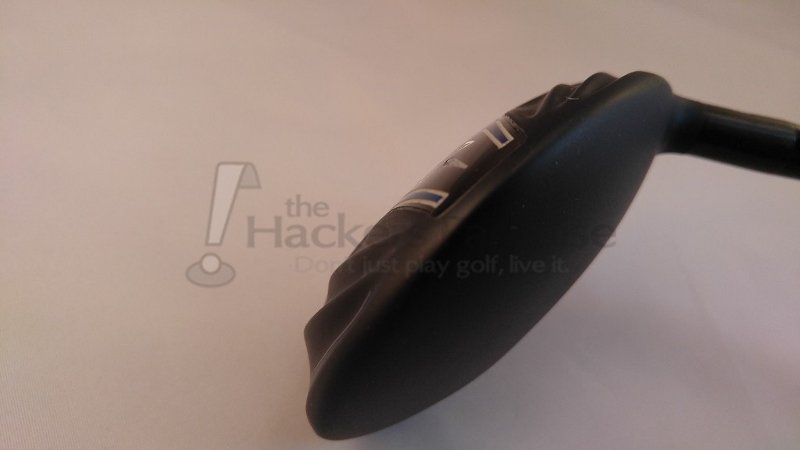 Additionally, to Callaway's notation of 'easier to hit' from the quote above, the XR16 Pro fairway is exceptionally easy to hit off the deck.  With the shallow profile and smooth leading edge, there was little trouble making center face contact and even some high face contact without generating large divots, which helped to promote consistently mid/high launch results from the fairway.  While the most ideal scenario for perfect contact revolved around utilizing a tee, the fairway strikes were not lagging that far behind at all. 
A Compact, Aerodynamic Head Shape For Even More Speed – We've improved the aerodynamics on this compact head shape to create even more head speed for you to go along with the high ball speeds. This fairway wood is designed for ultimate ball speed. 
The resulting swing speeds during testing proved strong for the XR16 Pro fairway, being at the higher end of the expectations for swing speed.  It did not present as anything earth shattering, however it will most certainly swing faster than some of the more head heavy and sluggish fairways available.  This should be a reflection of personal preference, and those players who are seeking added speed with plenty of power will find themselves very comfortable with this profile.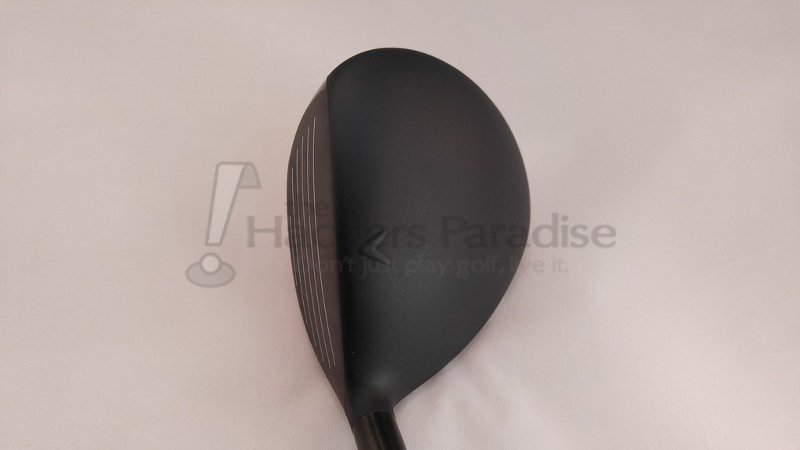 Parting Thoughts
Golfers who are seeking speed improvements alongside forgiveness, but are not willing to give up the compact versatility of a player fairway wood will once again have great success with the latest "X" offering from Callaway, smartly paired with the Fujikura Speeder 765 shaft.  Flexibility between off the tee and off the deck is built into the head visually and under the hood, and golfers will undoubtedly experience that as they swing the XR16 Pro for themselves.  For any additional information on the XR16 Fairway wood, visit www.CallawayGolf.com.