Club Clash is Coming
Since its inception, THP has strived to be the most innovative media outlet in the world of golf. Starting with a consumer-centric demo day in 2010 that evolved into an event that was live-broadcast to the world, we've constantly strived to bring consumers closer to the industry and improve how we share information on the latest golf equipment.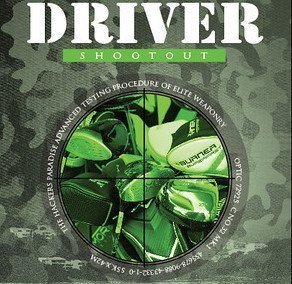 Today we are unleashing what will be known as Club Clash.
While we've written a massive number of reviews and held more events than any other golf website, we know that this community is filled with knowledgable golfers of all skill levels. We also know that dictating what club is right for them is a fool's errand. Instead, we want golfers to see, in person in a variety of ways, what really is the best for them and then share that so golfers of similar skill levels across the world can learn from it.
And with that Club Clash was born. No simulators and closed door meetings. Club Clash is golf testing outside on both the range and course. It's done for the people, by the people.
Have you ever wanted to know what it was like to be on a panel of testers that shares their thoughts with golfers from all over the world? Enter Club Clash! Ever read over these lists and think "there is just no way this is real info"? Enter Club Clash! Ever wanted to test out all of the latest and greatest on the range with a FlightScope and then take it right out to the course for as many rounds as your body can handle? Enter Club Clash!
Club Clash is all of that and then some. The NEW GOLD STANDARD of club rankings will be done for golfers all over the world by this great THP Community.