When asked about Cobra and their role in hybrid development, the first thing many will think of are rails, and rightfully so. Since the re-integration of the rail system into both their hybrids and fairway woods, Cobra has regularly produced some of the most playable options in those segments. It is because of this that I was excited to get the new Cobra F9 SpeedBack hybrid in for review, THP received the 19° club paired with the Fujikura ATMOS Black 70 in stiff flex.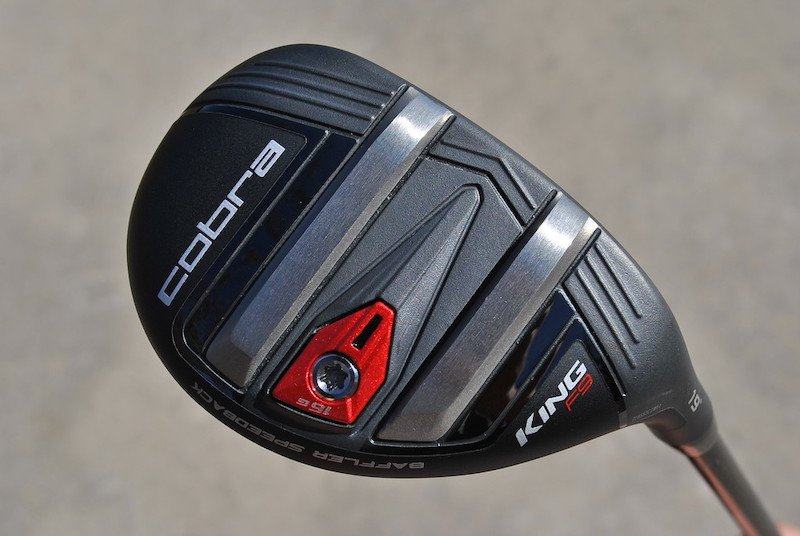 With all the intrigue and excitement surrounding the F9 SpeedBack lineup from Cobra (the driver already has two wins before its official release date) the hybrid has gone a bit under the radar and honestly it isn't all that surprising given we just aren't seeing massive leaps in performance with hybrids that we are in other categories. Now, that isn't to say there hasn't been technological development integrated into Cobra's newest hybrid release, but more to say that with hybrids we know much more of what to expect performance wise.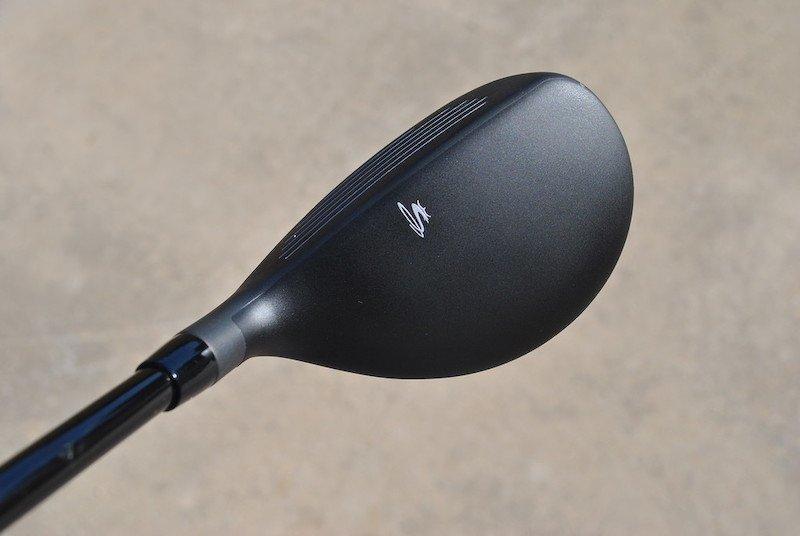 For Cobra and their hybrids that performance expectation has meant playability above all else, and that is continuing with the F9 SpeedBack. When receiving the 19° for review, I immediately sat the club at address to get a better grasp on just what we were dealing with this year. While I didn't get the opportunity to hit the F8 release, I did review the F7 for THP and expected a similar size, but that isn't the case. Visually, the F9 is much more a "tweener" from the F7/F8 and the KING OS hybrids. It is a move that some will love, and some will hate, but I actually understand the premise behind it. The OS hybrids were in my opinion a surprise for Cobra in that it became clear there is a definite market for a design that flirts more with fairway wood size than that of the old school hybrid profiles. Why? The majority of golfers sweep their hybrids like fairways instead of striking them like an iron and with that the larger profile is more confidence inspiring. It is for that reason that I think Cobra putting the F9 SpeedBack between those two ranges is a great decision. That doesn't at all mean you cannot hit the F9 down and through like an iron though, and we will get to that soon enough.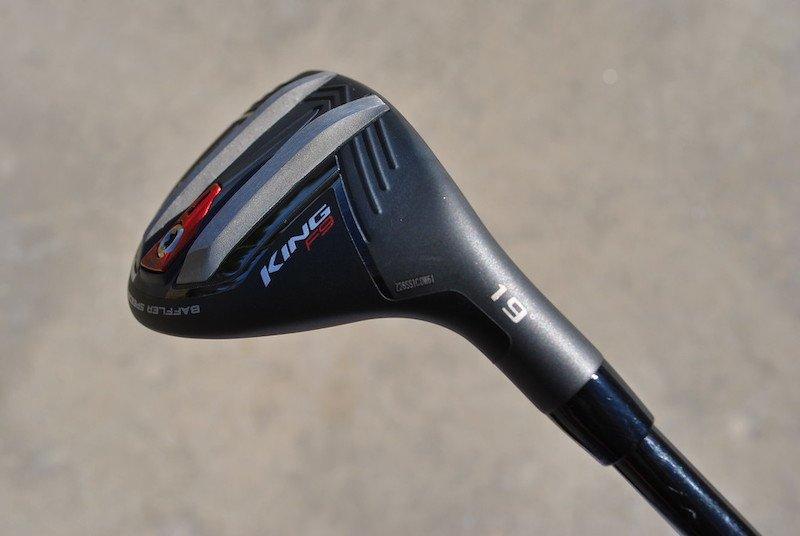 Aesthetically the F9 is straight forward. A nice matte finish on the crown gives it some extra panache but the overall look is one of business and sleekness which I appreciate, it looks like you can be rough with it and it will just keep on going. On the sole, the weight shape has changed again which might trouble those who bought extra weights for their F8's, and understandably so, but it is in my opinion the best-looking implementation for Cobra so far. Also, the rails steal the show when picking out one standout aesthetic for the club, something about that raw metal look on the rails just screams business.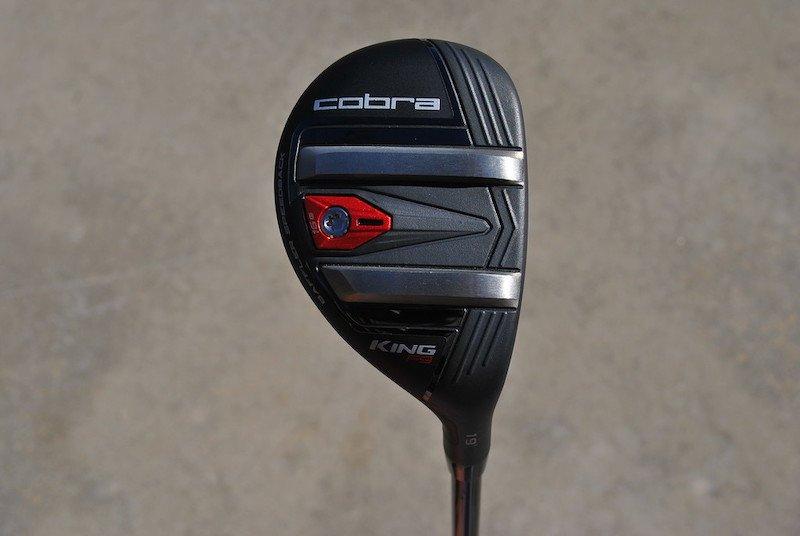 The thing many will note immediately is the lack of shaft/loft adjustability for the F9, no more adapter means no more fine tuning to fit gaps and will make selecting the right loft options even more important this go around. While some will be bothered by that design change, we know it does save weight in the design, but honestly, I question how many average golfers/consumers adjust their hybrids anyway, perhaps it was just time for that change to occur.
I was able to spend a lot of time with the 19° both on the course as well as with the Foresight GC2 launch monitor (data for that will be pictured below) and performance was tested both from the tee and turf. Overall, the F9 SpeedBack proved to be a very playable hybrid. On a personal level, the shape is a bit big for my taste, but it showed to be as forgiving as any hybrid I have put into play. The club sets up almost neutral to the eye which is nice, and even with the size it did not show to be overly draw biased which was an issue that I had with the KING OS hybrid in the past. Ball flight did tend to be easier going right to left, but I was also able to fade it when I needed to. Part of that equation is that the hybrid produced a solid amount of spin for me, as seen in the data below it actually ranged from a 3100 average off the tee to 3850 off the deck, this situates it higher spin than some of the other 19° hybrids I have recently reviewed and that in and of itself made it more playable into greens.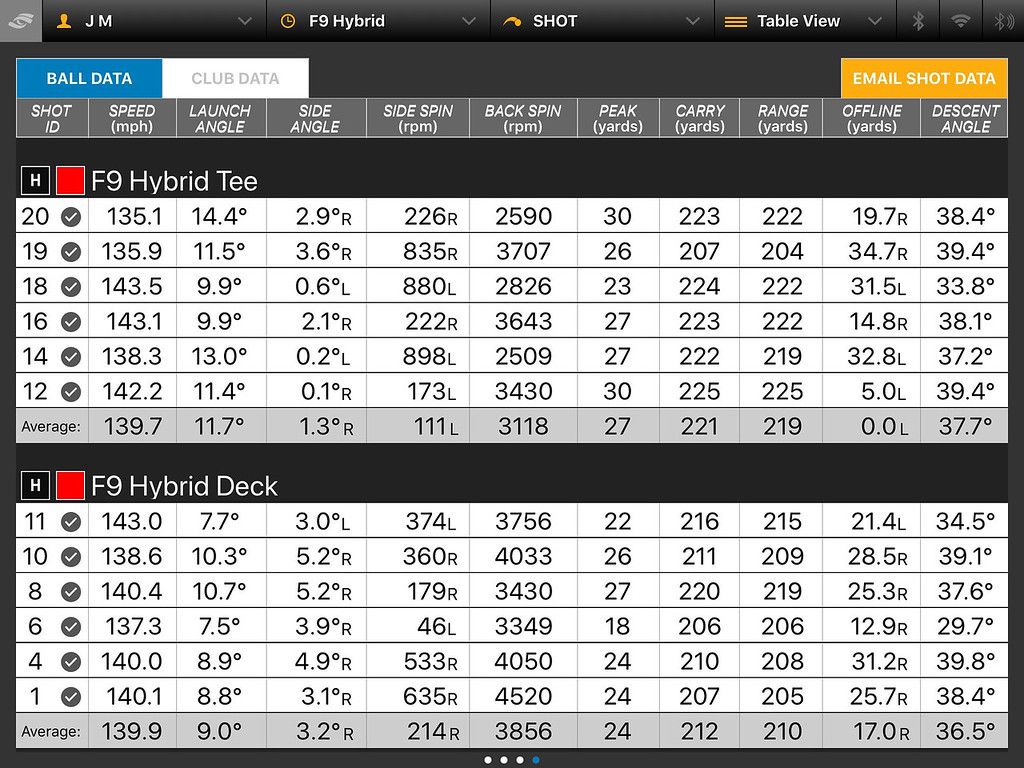 I have only recently made the move to put a 19° hybrid into my bag for the sake of versatility and as a lower flight golfer that is sometimes daunting. In past reviews hitting an apex that would make the club playable into greens was hit and miss but with the F9 I managed 24 and 27 yard peaks from the turf and tee respectively. Not necessarily ideal, but for my game gives me confidence to consider the F9 and ATMOS Black combo a very solid stock pairing that will give launch/flight traits that will satisfy many.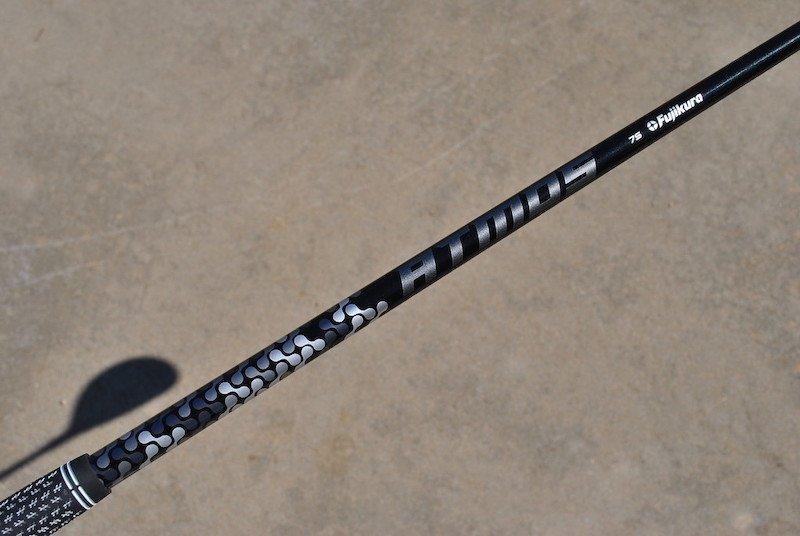 As anticipated, the F9 SpeedBack hybrid gives solid feedback on well hit balls and misses alike, all the while possessing a powerful sensation with a slight metallic finish that makes it feel like the ball just jumps off the face. Ball speed wise, the data would back up that feeling fairly well as though it wasn't the highest speeds I have seen from a 19° hybrid, it was in the mid-to-upper tier averaging around 139 MPH for me.  The true shine here remains the rail system as I think Cobra has finally hit the middle-ground I have wanted them to find since their re-introduction. I found I didn't have to worry about shots off the hardpan coming in higher on the equator of the ball like I did with the F7 when I reviewed it, instead the rails facilitated the strike really allowing me to be as aggressive down and through the ball as I wanted.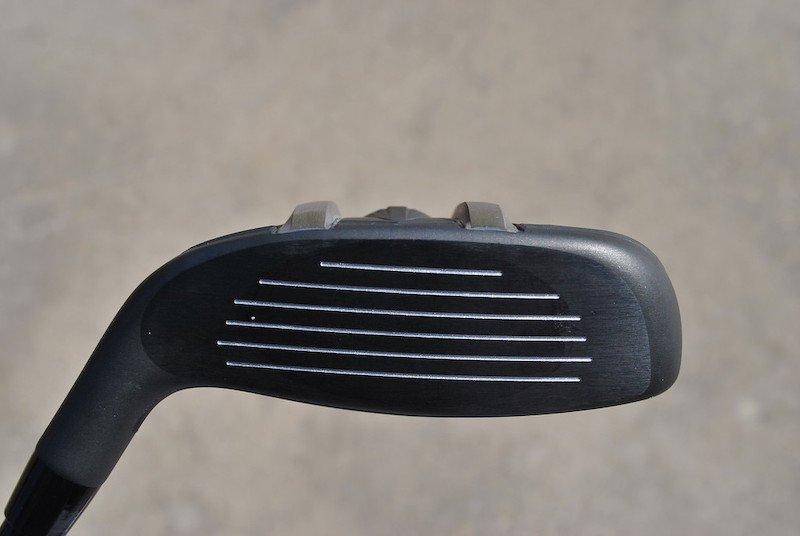 All in all, the F9 SpeedBack hybrid is a well-rounded club that while not offering anything truly revolutionary in performance, does everything pretty well. The size/profile is going to be something that has to be seen in hand to really get a feel for, but confidence behind the ball with it should come easy for those who give it a go. Worth noting also is that the entire F9 lineup, including the hybrid, come with Cobra Connect (Arccos) grips, but this year you must select that option, which makes sense for them financially. Though adjustability is gone now, Cobra is offering a solid gap range with lofts of 17°, 19°, 21°, and 24° in the standard F9 as well as 19°, 21°, and 24° in the ONE length.
The F9 SpeedBack hybrids are priced at $219.00 and more information on the entire F9 lineup can be found at www.cobragolf.com.