Golf club innovation has been massive over the last ten years, introducing forgiveness in a space where our fathers and grandfathers could have only dreamed of experiencing. Manufacturers have taken a broad look at the benefits of launch, spin, and MOI and redefined what we are capable of accomplishing as amateur golfers who, unlike the stories we tend to tell after our rounds, need all the support we can get when trying to get that small white dimpled thing into 4.25 inches of satisfaction. With that said, have all the pages been turned?
One of my favorite progressions over the last five to ten years in my game has been the 17 to 24 degree club slot. We went from 2 irons or 5 woods to hybrids with gusto, throwing away stinging mistakes and replacing them with easy launch. Getting rid of larger wood heads and replacing them with workability with maintained flight in the smaller, more compact profiles of a hybrid. Then, taking it a step further, companies found a way to manage penetrating flight with MOI retention in the rebirth of the driving iron, better defined as a utility. I myself have fallen in love with the idea of hitting the ball with an iron shape head that tend to go forever and roll.
But I think we are at the precipice of a totally new take on transitional golf clubs. I am talking about the connection between driver and fairway wood. Sure, we have experienced various samplings from companies who take the fairway wood, increase the size, and incorporate it into a head that is worthy of the tee box, but treacherous off of a fairway lie. We have also experienced 'tour' level fairway wood heads with miniature heads, with the freedom to work the ball on command. All that considered, have we found a head that genuinely supports both the tee game on a reasonably distanced golf course, and the long range necessities of a fairway lie into a par 5 for eagle glory?
You are probably wondering where all this is coming from.  Well, I have spent the better part of two months getting to know the King Speedzone Big Tour Fairway from Cobra.  Where plenty of other offerings make it relatively clear what their main objective as a golf club is, the Big Tour Fairway blurs those lines in a very fascinating way.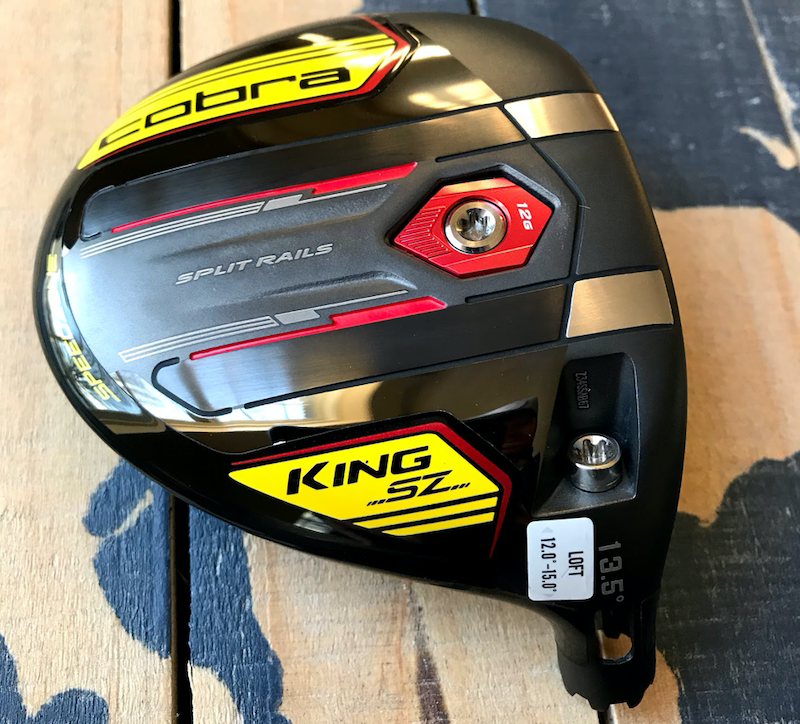 First, it is one of three options in the 2020 lineup for Cobra. If the basic fairway is considered their 'traditional' size, and their tour fairway is considered their 'compact' size, it makes sense that they are defining their Big 'Tour' as an oversize profile, but it is hard to suggest that it is oversized from a fairway perspective as the 173cc head is only 6cc larger than the basic fairway. So, from my perspective, and certainly when I got it in hand and took it out to the range, I would consider it an oversized 'tour' option.
If you look at the design, there are a couple of elements that offer hints at the intentions of the product. Obviously the larger head size has been mentioned, which would suggest it is intended as an easier to hit fairway design. It also presents significantly reduced rails, leading to the understanding that turf engagement is not exactly the primary focus. Finally, and definitely less visibly, the flatter sole profile and deeper face once again give encouragement to use this primarily off the tee, for a combination of distance and forgiveness. Something you really have to line up the fairways to see. One additional element not visible but noted on Cobra's website, is that high launch is continued into the big tour, despite the regular tour fairway being their low launch and low spin option.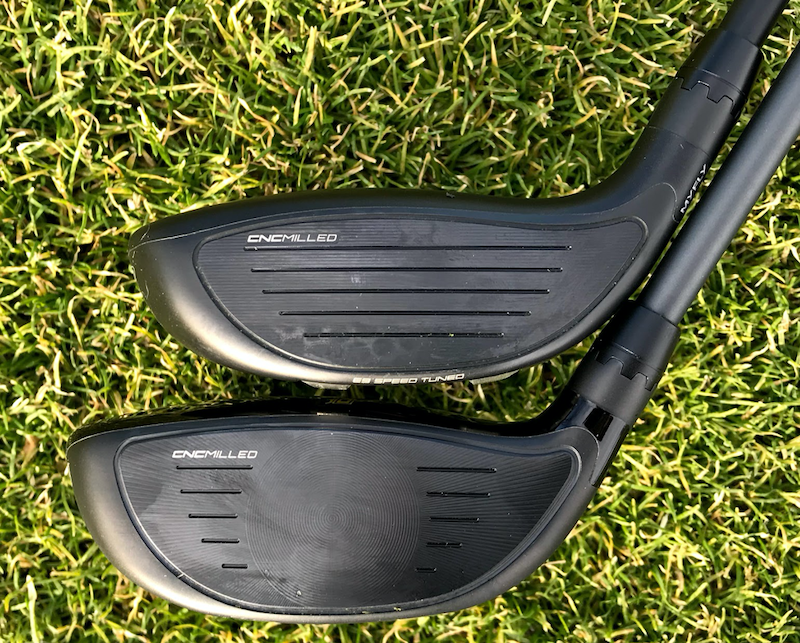 All this tech talk, it is worth coming full circle and getting back to the real experience with the club. What does it really mean for a golfer who might not regularly want to hit driver off the tee, or someone who uses the fairway five times off a tee for every one time off a fairway lie? For me, it meant confidence. As noted earlier, while the size profile might not seem significant to those who play traditional head sizes in their fairways, I was transitioning between last year's tour offering from Cobra and the Spedzone Big Tour, which is nearly 25cc difference. It gave a bit more freedom to swing off the tee with confidence that some unintended workability did not come into play when simply trying to get the ball down the fairway on a shorter par 4.
Does it mean the same for everyone though? I doubt it. Having put the Big Tour in the hands of a few players, the interest level varied significantly between play styles. When one player had both options off the tee one round, he leaned towards the traditional tour size and design. When another player had the same options, he pulled the Big Tour every time knowing the added benefits of size would support his goal. As you can see below, comparing the F9 Speedback Tour (left) to the KING Speedzone Big Tour, confidence is in the eye of the golfer looking down at the club and ball at address.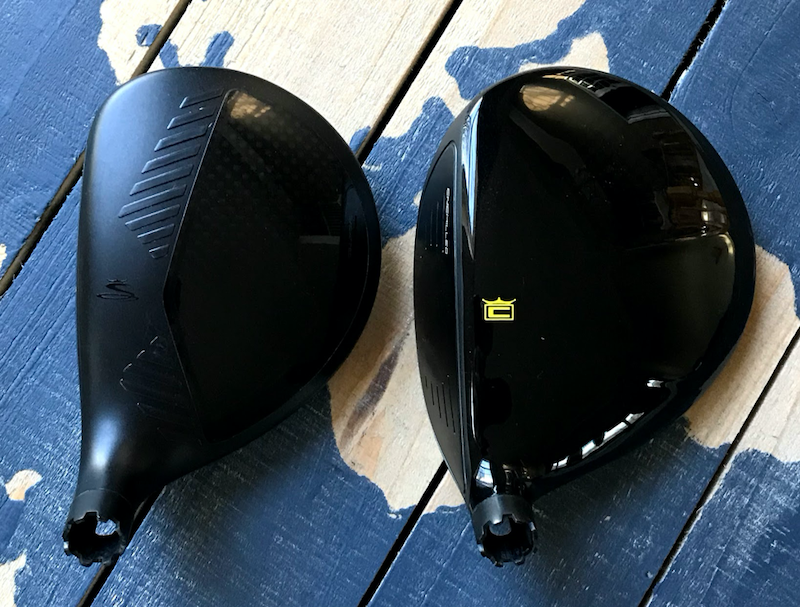 The overall takeaway was that like any golf fanatic would argue, having options is a wonderful thing. Yes, we have definitely seen different iterations of the driver replacement off the tee, but I tend to believe manufacturers are getting more creative in the way they define that option. Where some of the original versions would be problematic off of a fairway lie, the Big Tour managed itself well for my game. It certainly did not have that 'carve' mentality while driving through the turf, being more likely to bite than slide through, the flatter sole profile still promoted quality ball location on the face, allowing the flight to still be optimal.
If you are the kind of golfer who thinks they are not getting enough out of their fairway wood, Cobra is one company worth looking at. With three options available that support different needs and play styles, it is definitely worth getting out there and trying them all to see what performs best for your game. For me? Well, I have a lot to consider as I move into the golf season, and will absolutely treat the Big Tour the way I do my hybrid and utility preference. It will simply depend on the day. For more information on the Cobra KING Speedzone Big Tour Fairway, visit www.CobraGolf.com.