Sunday, Tiger Woods won his 82nd PGA Tour event tying Sam Snead. His golf ball of choice? The Bridgestone TOUR B XS, the same one you can buy off the rack at your local store or on sale right now at Budget Golf. What many do not know is how long Tiger has been playing a ball made by Bridgestone.
"82 PGA TOUR victories in this era of deep tournament fields and incredible competition is truly a remarkable achievement, and we're honored to have played a small part in it," said Dan Murphy, President and CEO of Bridgestone Golf. "We are proud that Tiger played a ball made by Bridgestone in 64 of those 82 journeys to the winner's circle, and we were with him for some of the most memorable moments along the way. And, the fact that Tiger achieved this milestone in the home country of our parent company makes it that much sweeter."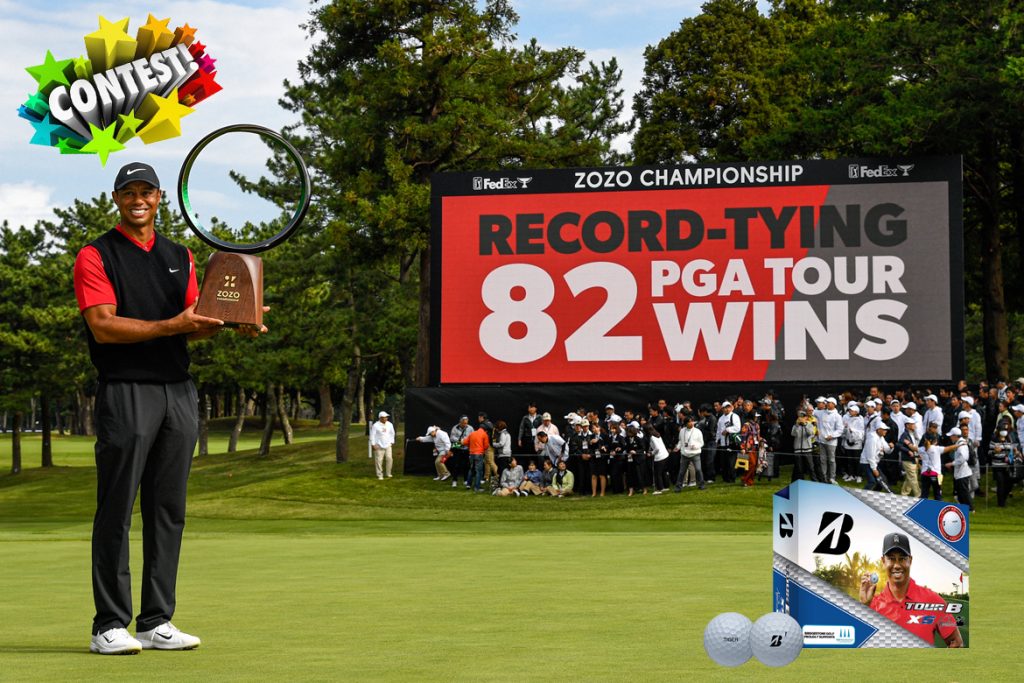 To celebrate this amazing feat, we have teamed up with Bridgestone to give EIGHT lucky readers, two dozen golf balls each. The TOUR B golf ball series is a result of Bridgestone's continued commitment to providing premium tee-to-green performance to players of varying swing types. Bridgestone owns over 800 golf ball patents and fully leverages the company's heritage of excellence in polymer science worldwide to design the industry's most cutting-edge golf balls.
How to Enter
Step 1: Figure Out What Ball is Best For You!
If you do not know what that is, head over to Bridgestone Golf here and find out.
Step 2: Send an email to contests@thehackersparadise.com
Provide this info
Full Name
Shipping Address
Bridgestone Ball of Choice
Step 3: Sit Back
Join the THP Forum and Talk Golf
Find some great Tiger Woods highlights
Relax and wait for winners announcement on Friday
Good luck everybody.