Happy Father's Day from all of us at The Hackers Paradise and to ring in this holiday, we have partnered up with Bushnell Golf to give away some items. Let's face it, Dad's are playing golf and here at THP we want them to play better. What better way than knowing your distances with some of the best devices available.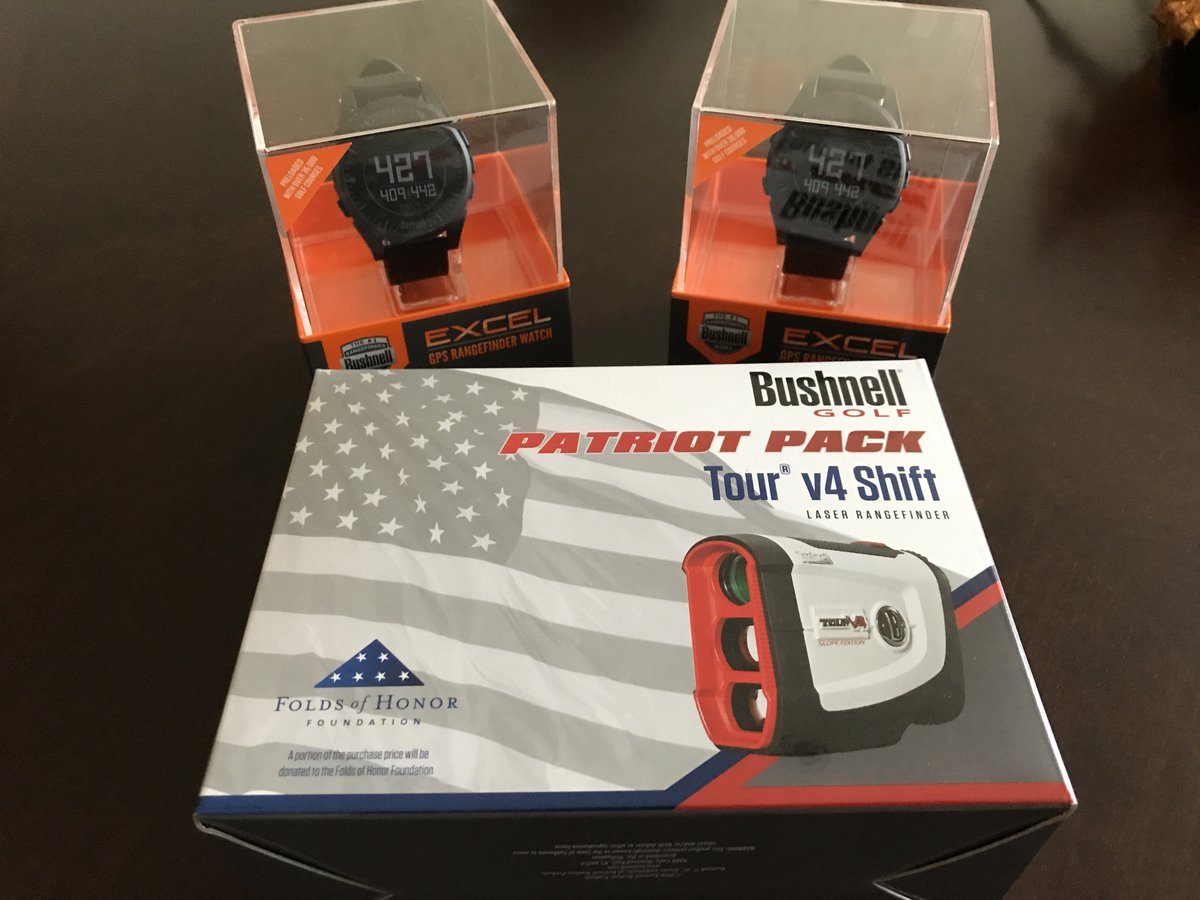 The Prizes
This contest features some great prizes from Bushnell Golf that will make any Dad out there happy. The Bushnell Excel GPS Watch features over 36,000 courses that come preloaded, a pedometer, so nobody can accuse us golfers of not getting in our exercise and a whole lot more. Its the best GPS watch I have personally tested to date and we have not one, but two of them to give away to lucky fathers out there.
Next up is the Bushnell Tour V4 Shift Laser Rangefinder. Not only does this incredible device feature Pinseeker Jolt that tells you immediately that you are locked in on the target you are shooting for, it also has the Slope Switch to easily make this device conforming for USGA play when necessary. This brand new device comes with everything you need to jump right into action with one of the best distance measuring devices on the market complete with carrying case and Red Skinz Case.
How to Enter
Entering is as easy as telling us in the comments section below, which Dad you want to give one of these prizes and why. Then sit back a few days and THP will announce the lucky winners in the THP Forum and you will have your device in hand in no time.
Rules
1 Entry Per Person
Entries must be in by Wednesday June 21st at 11:59pm EST