The Morgan Cup is coming up quickly and that means Team Hackers vs Team Paradise are about to square off for a weekend at Haig Point. Every participant receives a new bag of Cobra Golf equipment, new PUMA apparel scripting along with footwear, accessories and more. The Live Update thread will be going crazy with updates and here is your chance to win alongside of them.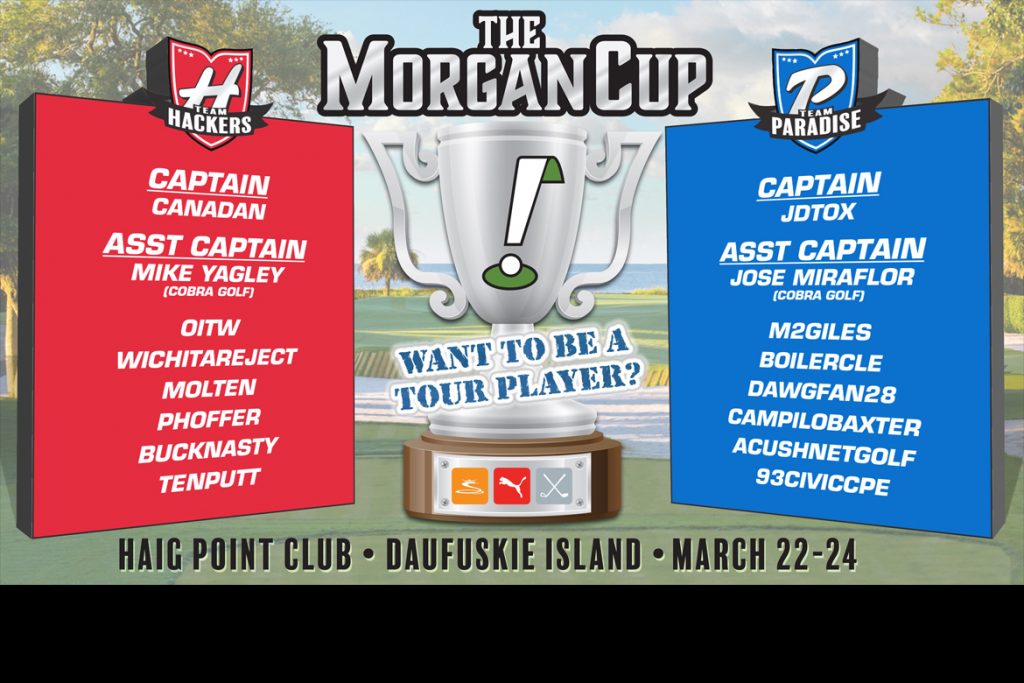 The Prize
We have picked out a THP Prize Pack that is overflowing with goodness to the lucky winner. Could be clubs, apparel, accessories, limited edition stuff…You just never know, but you do know it is going to be awesome.
How to Enter
Entering is as easy as checking over that graphic above, and making your selection of who you think is going to win. Team Hackers, led by Staff Writer Canadan and Cobra Golf R&D expert Mike Yagley (along with a host of 6 other THP Forum members) or returning champion Captain jdtox and Cobra Golf Marketing VP Jose Miraflor (along with 6 THP Forum Members).
You will post your prediction in the THP Forum thread here. Then sit back, enjoy the live updates that come and see if you picked the winner.