Back in July 2017, Cleveland Golf released the first CBX wedges and it was quite a departure from their tour validated RTX line. Larger in size, with perimeter weighting, the forgiveness peaked the interest of a lot of readers. Since that time, review after review has been posted on the THP Forum talking about how much these wedges were liked. Over 1500 posts long, you can read those reviews here.
Fast forward to present day and we have a new model coming at the end of August, aptly named the CBX 2. Different from many set wedges that are designed to match your irons of choice, but with more loft, the CBX 2 features a number of technologies that rival their RTX 4 that were just in the bag of Shane Lowry during his 2019 Open Championship victory.
"The short game is critical to playing your best golf, and playing wedges designed for your game – and the shots you like to hit – is key," said Brian Schielke, Marketing Director at Cleveland Golf. "That's why Cleveland CBX 2 wedges were created. They make the short game easier and more forgiving for the majority of golfers out there playing game-improvement equipment."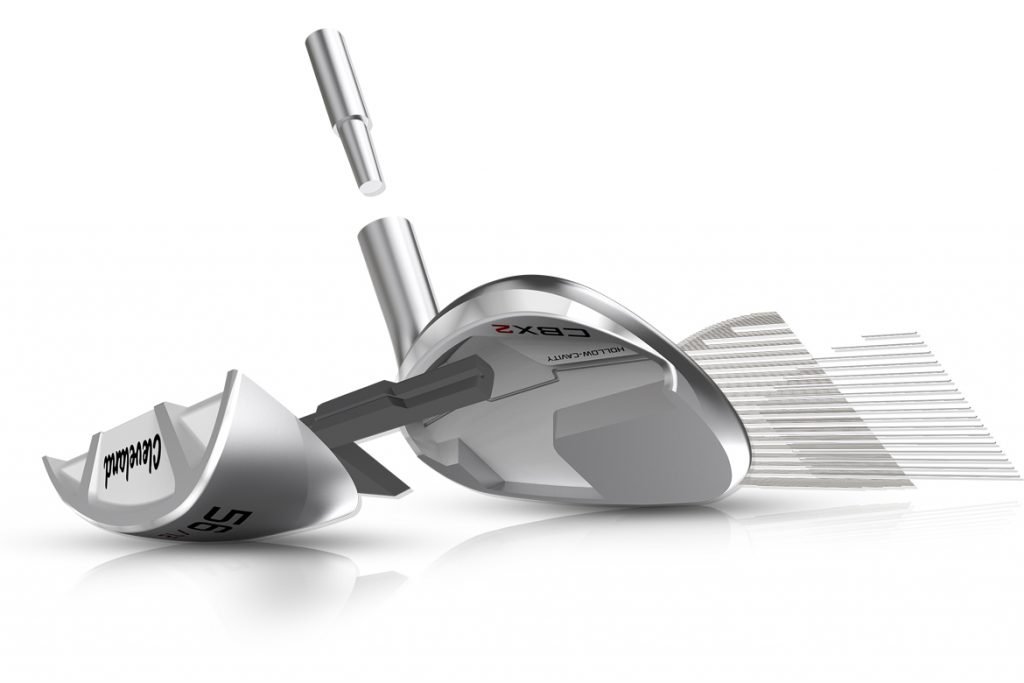 Jumping into the tech, the first thing that stands out is the new Hollow-Cavity design. This allows some weight manipulation internally as Cleveland engineers have the heel area hollow and then placed a heavy weight in the toe. This brings Moment of Inertia (MOI) up and maximizes perimeter weighting for the forgiveness that the CBX 2 wedge player is looking for. The byproduct of the Hollow-Cavity design is that the wedge can remain fairly sleek at setup.
Feel Balancing Technology is not new to Cleveland Golf, but it has gone through several iterations. The CBX 2 uses the latest edition to achieve a new milestone of sorts. A toe biased center of gravity (CG). For years, hosel length dictated where the CG would end up in wedges, and in most situations it was closer to the heel than the toe. Cleveland engineers have made changes throughout the head, beginning with the hosel to create Feel Balancing Technology to allow for CG shifting.
A Gelback TPU insert is in place to reduce vibration and it does a good job of making the wedge feel soft at impact. Speaking of feel, while soft, there is still a level of crispness that a lot of golfers look for in their wedges. It's almost hard to describe, but the sound is slightly muted, yet there is a refreshing click (not clicky) at impact.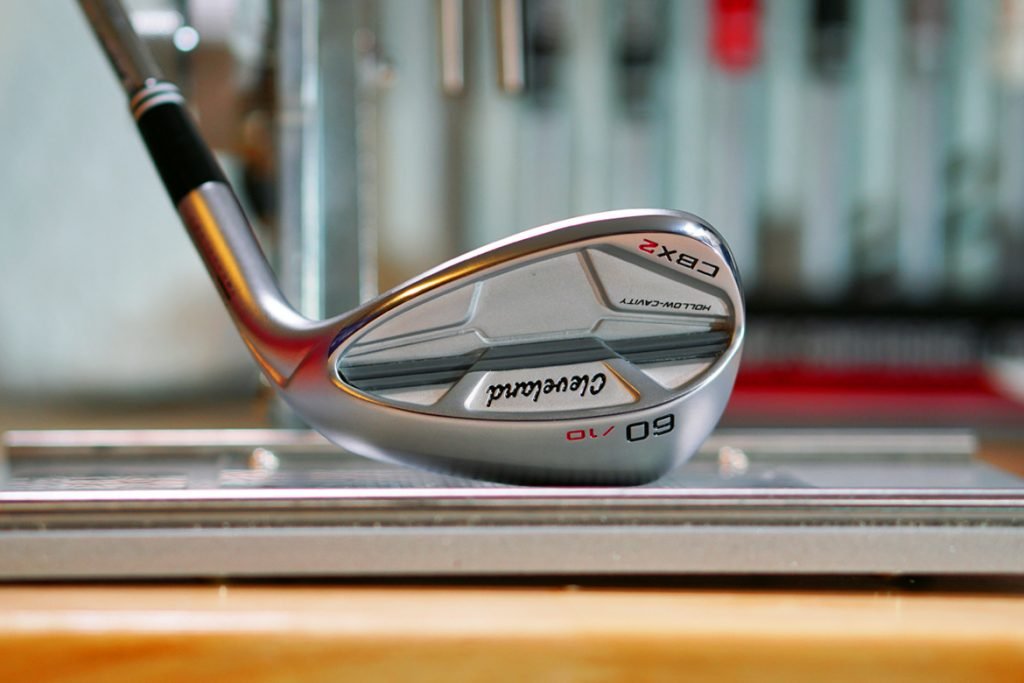 "The Cleveland CBX 2 gives you 25% more shots on the sweet spot," said Dustin Brekke, Engineering Manager, Research and Development. "This helps you hit better shots, but also drastically improves feel at impact."
The CBX 2 has three sole grinds and they are done based on loft. It's a simplified idea that helps to take out any confusion you might have when deciding on what sole is best for your game. The V-Shaped Sole is in lofts 46-52 degrees. The S-Shaped Sole is offered in lofts of 54 and 56 degrees. Finally the C-Shaped Sole comes in with lofts of 58 and 60 degrees.
Rounding out the technology, it wouldn't be a wedge without talking about spin. With the forgiveness packed in and the Hollow-Cavity that might be a concern, but rest assured it's not. Cleveland is using 4th generation Rotes Face Technology, which delivers sharp, durable grooves along with an aggressive milling pattern. Testing the 56 degree vs the same loft from the last lineup, we noticed a slight uptick in spin on partial shots around the green, and this was measured with the Foresight GCQuad launch monitor.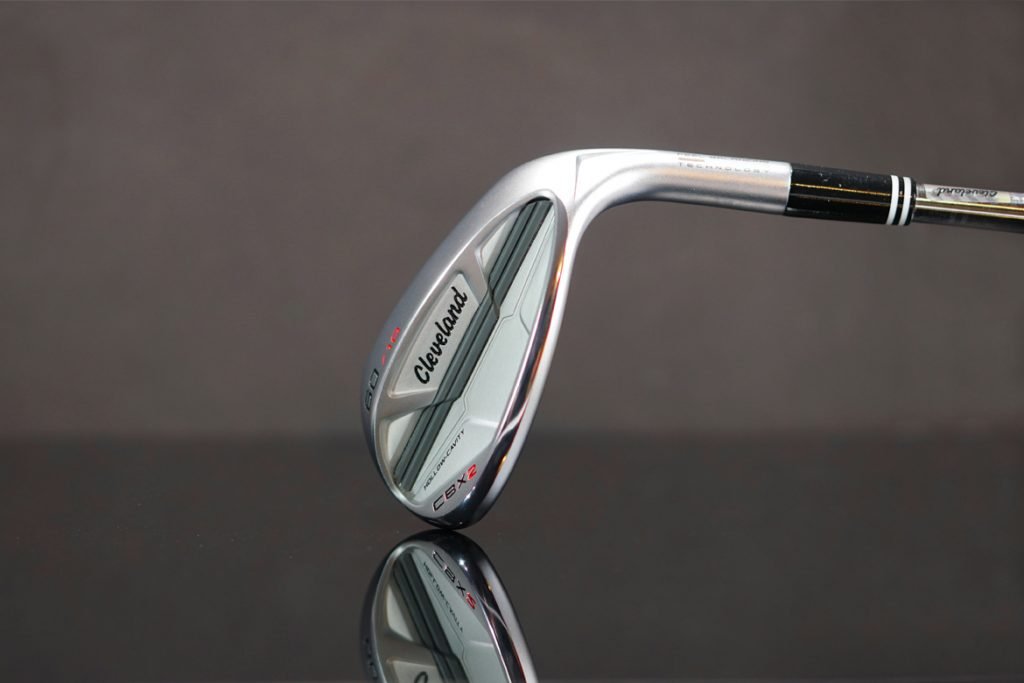 Cleveland might have had a cult like following in the original CBX, but were able to make some pretty radical improvements in the technology resulting in something that offers better feel, more control and possibly even more forgiveness, without enlarging the overall package.
The Details
In Stores: August 30th 2019
Cost: $139 for Steel and $149 for Graphite
Dexterity: RH and LH Available
Shafts: True Temper DG 115 Wedge
Grips: Lamkin 360