When it comes to forgiving hollow body designed irons, nobody has been doing it in the modern era as often as Cleveland Golf. What started with the MT and Altitude, which had a cult like following on the THP Forum, has given way to two new sets that are sure to be popular amongst our readers. We will go through both and there is a lot to cover.
Launcher HB Turbo Irons
How do you create a better hybrid iron set than what Cleveland had in the Launcher HB released 2 years ago? Obviously the answer is to add turbo.
"These irons allow game improvement players the ability to get the ball into the air better than any iron on the market," said Dustin Brekke, Director of Engineering, Research and Development. "Now with a thinner, hotter face, the Launcher HB Turbo Irons give you a half club more distance over the previous generation."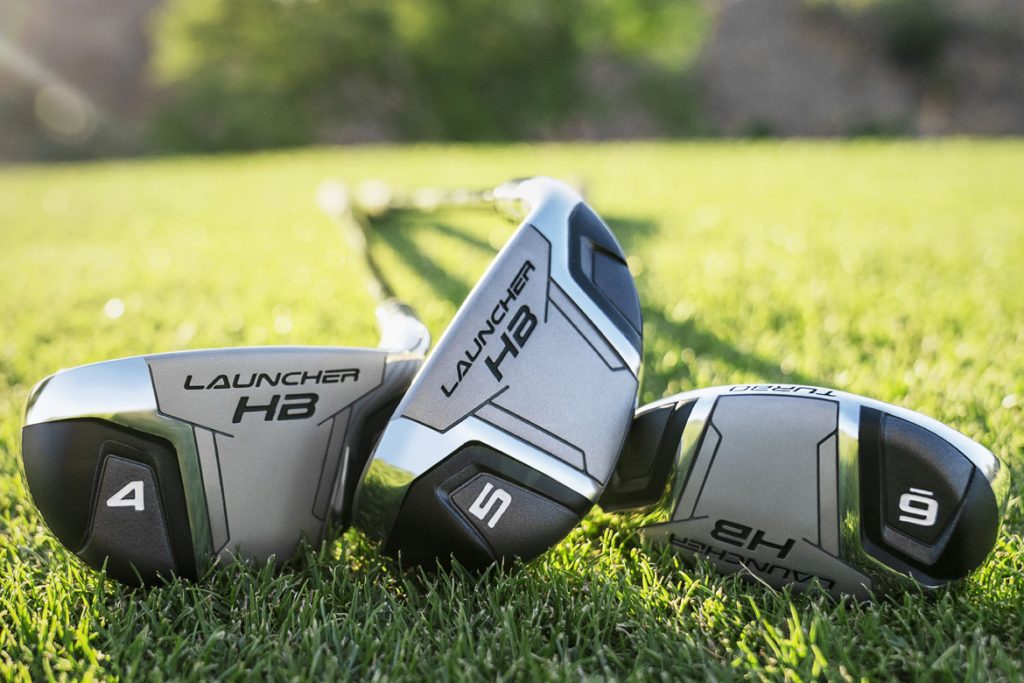 Full hollow construction throughout the entire set gives the ability to the creators of moving more weight internally. In a game of inches like golf, when it comes to engineering clubs, it is a game of grams and Cleveland has created a center of gravity that is low and deep for easy launching of the golf ball. The hollow interior is anything but empty however, as the company has internal stabilizing ribs that they say offer the ultimate in forgiveness. The stability will also help offer a more pleasing sound than a number of hollow hybrid irons on the market, which is something that golfers have been looking for.
The face is where the "Turbo" charged part comes in. Each club head has a high strength steel face that is thinner than their predecessors and with that comes more speed. The hollow design allows for low spin coming at impact, so the combination of high launch, low spin and lateral forgiveness are designed for maximum distance, even when you are missing the sweet spot by a bit.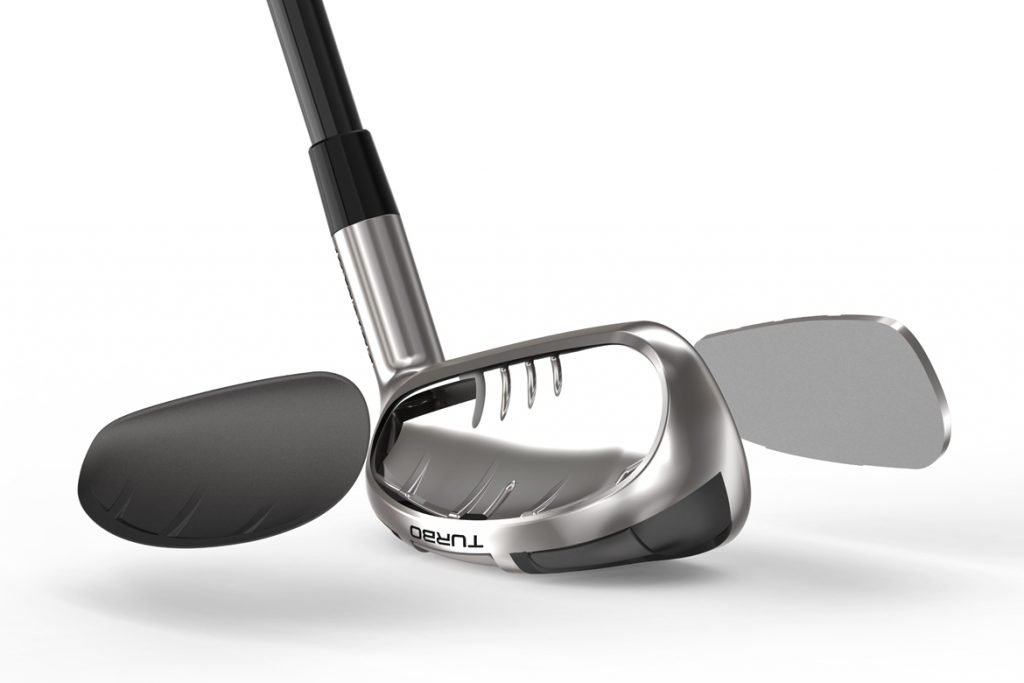 The crown has been redesigned, but still bares the name HiBore, which has a rich heritage among Cleveland Golf fans. The new shape, all goes back to the previously mentioned, weight shifting ability to go low and deep, making it easier to launch high and far. Does it work? It has for us, in all of the hybrid irons that Cleveland has released and these might just do it better than any other set they have released previously.
Launcher UHX Irons
The return of Cleveland started with the CBX and the sequel to that, isn't really a sequel at all, but rather a splendid progressive combo set of irons in their lineup that will fit a large range of golfers.
"This combination of cavity back and utility irons into one set offers the perfect blend of distance and accuracy," Brekke said. "A new variable face pattern delivers more distance due to hotter faces with better mass distribution."
The Utility Irons are also available individually with an aggressive price of $169 including a high performing UST Mamiya Recoil shaft.
Hollow construction long irons from 4 to 7 pave the way to cavity back design in the scoring irons and they do it with a consistency that works incredibly well. Outside of a small audible tone difference between the 7 and 8 iron, we saw virtually nothing that would raise red flags in terms of gapping or feel. Seamless transition is the goal, but rarely achieved and Cleveland might have found a way to make it work with Launcher UHX.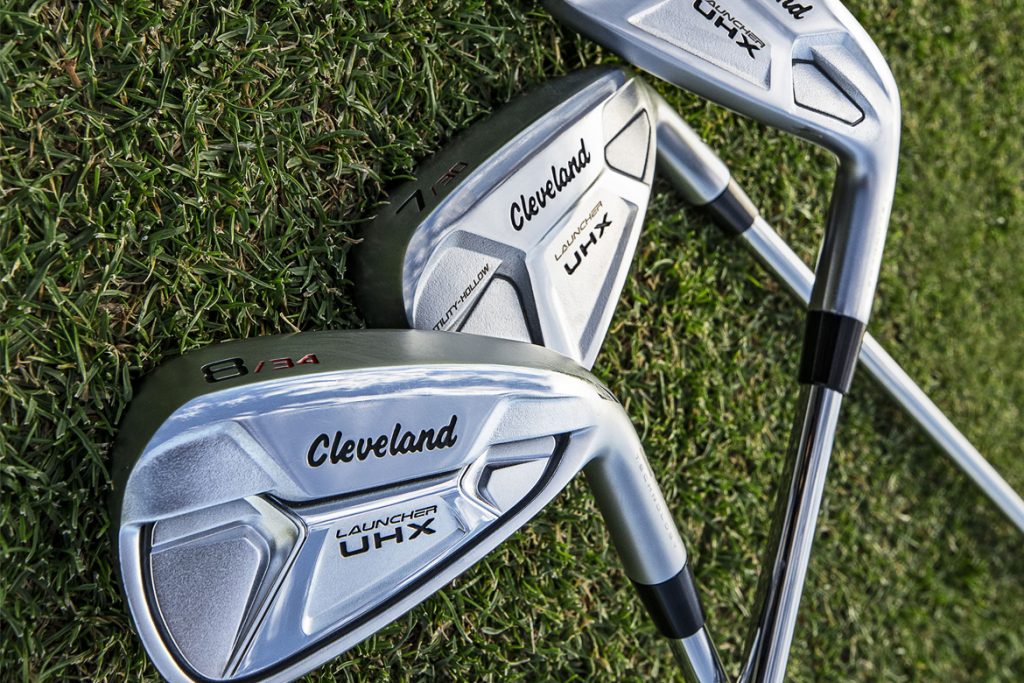 Looking at the iron set as two sets, despite the seamless transition makes a lot of sense when discussing the technology. In the long irons, like the Launcher HB Turbo discussed above, the hollow body design allows for weight to be shifted low and deep to promote an easier launch in lower lofts, while the cavity design brings in the level of precision that is necessary in the scoring irons. As we mentioned above, the move from 7 iron to 8 iron, while you play golf, is virtually seamless. A combo set that you might not notice is split, until you miss a few and realize the forgiveness that is in place in the longer irons.
Moving around the iron, the V-Shaped Sole is back and if you are a fan of the design, you are going to continue to enjoy it. In place for better speed retention through the turf, it works as described for all types of golf swings and fits this profile iron extremely well.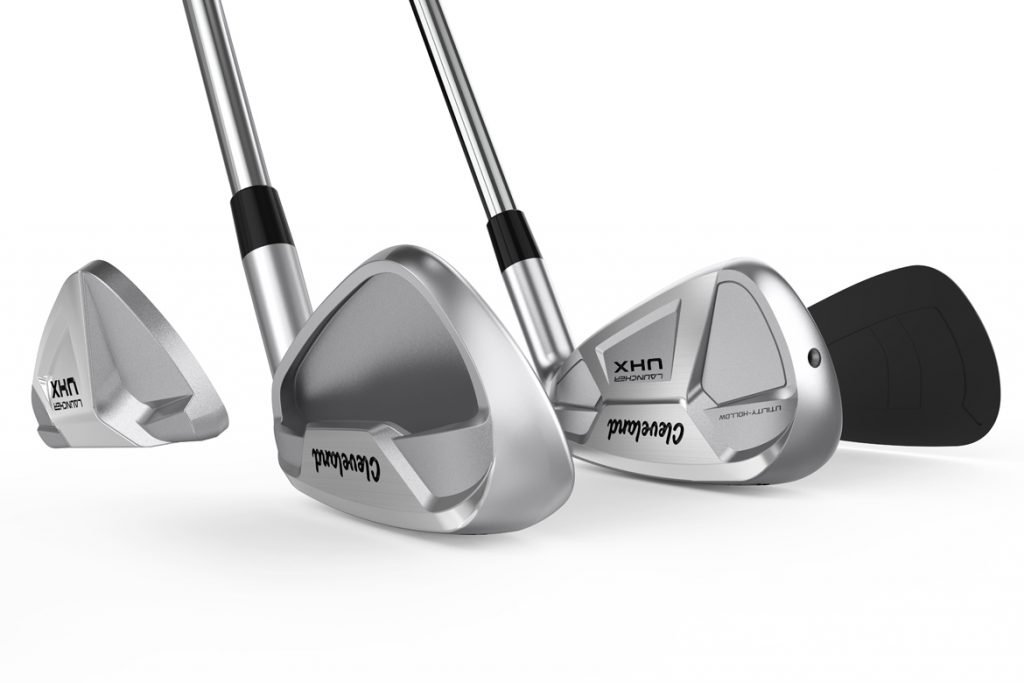 The face is a high strength insert made of HT1770M steel that is thin and strong and "grooved out" with their Tour Zip grooves. Optimal control and spin, throughout the set, and strong grooves, help grab the grass, sand, etc and channel it away to promote clean contact.
The Details – Both Sets
In Stores: 10/4
Cost: $799 for 7 piece set in steel and $899 for 7 piece set in graphite
Standard Shafts: Steel – True Temper DG DST 98 / Graphite – Miyazaki C. Kua 60
Grip: Lamkin 360