In 2017, Cleveland brought themselves back into the spotlight by releasing a full line of equipment that carried with it their trademark name, the Launcher. As part of their latest release, they have brought back another familiar name for their hybrid, the Launcher Halo.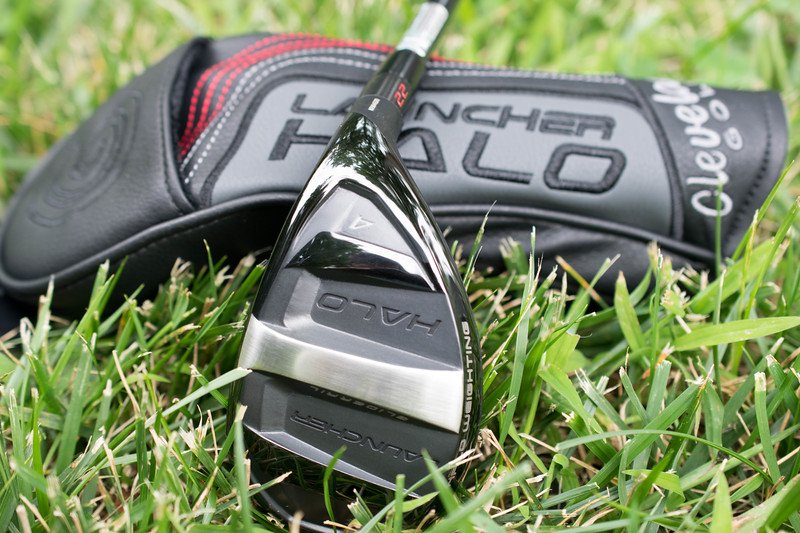 Quick Take:
With the Launcher Halo, Cleveland brings back some of their iconic design elements in a more modern package. Golfers who are looking for a hybrid that can easily handle a plethora of lies while providing consistent distances should not skip this one.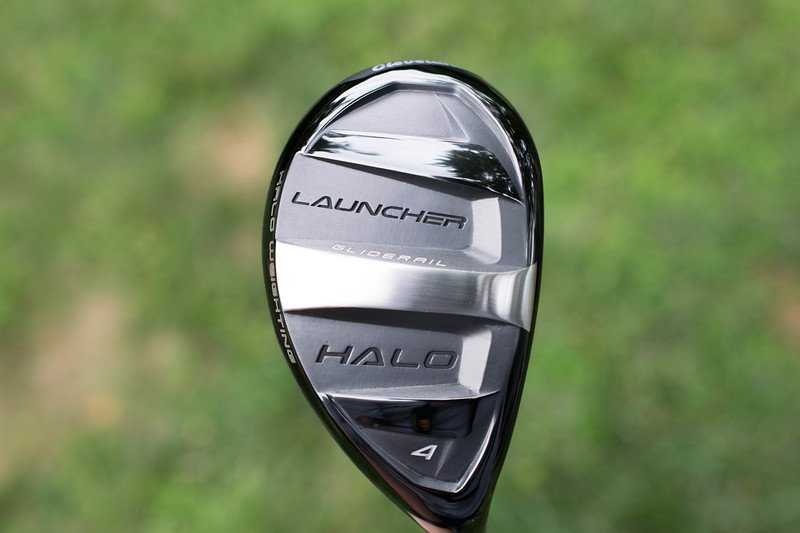 Golfers familiar with what Cleveland Golf has brought to the market over the last 15 years will probably recognize some of the technological highlights that the Launcher Halo possesses. That starts with the HiBore crown, which was resurrected during the Launcher HB release in 2017, and differs in look significantly from the original design of the 2005 Halo hybrid. Instead of a massive scoop back crown, there is a softer step down presenting a two-tiered top. Visually a change from the Launcher HB is that the head features a matte finish, which helps camouflage the drop in the crown, whereas the previous release had a racing stripe at that location.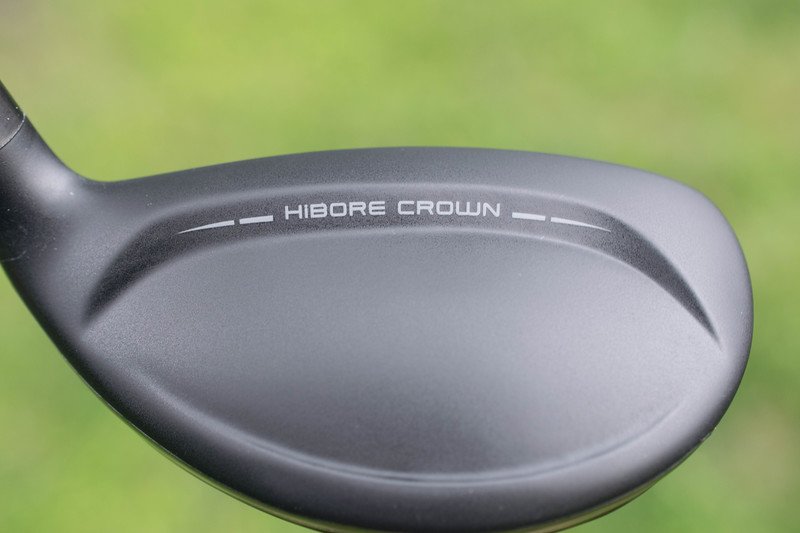 On the sole, we get another piece of throwback tech with the return of the gliderails. Gliderails bring back memories of the Mashie, which happens to be one of my favorite hybrids ever. These three rails help the clubhead maintain speed through contact on lies that are subpar. Instead of having a club head that gets tangled up in the rough, the Halo tends to fight through the tall grass, which helps golfers get the ball airborne and achieve more consistent results.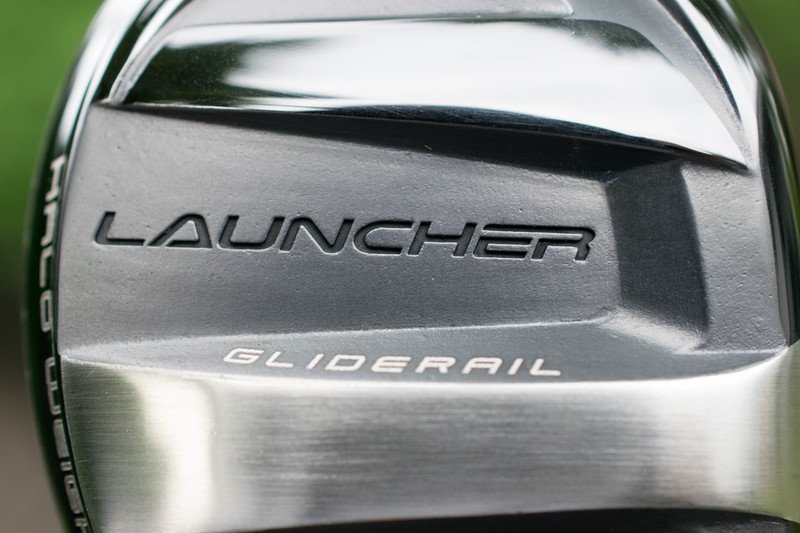 Cleveland has also decided to go with a high-strength steel face to provide plenty of ball speed. If you haven't noticed by all of their recent releases, Cleveland has been working to ramp up the speeds that their latest products produce. The biggest trick with trying to add speed to this sector of clubs is companies have to walk the line to maintain a club that is going to be more than just a bombers club. Hybrids play differently for everyone, so it is crucial to have a well-rounded design. Well, as you will be able to see later, the speed is up, but the consistency remained.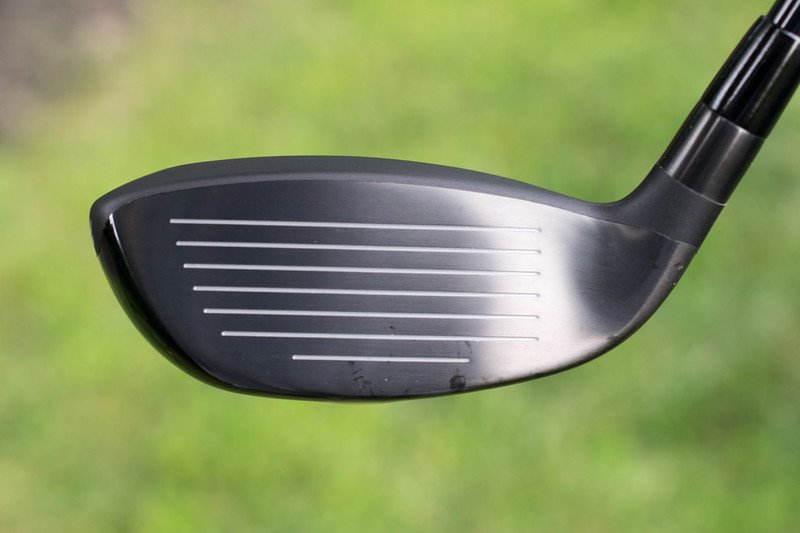 As an overall package, the looks of this club behind the ball gives some confidence. Cleveland deserves credit for striking that balance of a hybrid that looks forgiving, without making it look like a smaller fairway wood. As you will see in the data section, the consistency in carry distance was something that was also experienced on the golf course. There are times when we get these max distance hybrids that produce numbers and experiences that are at times, uneven. That just was not the case with the Halo. Between the shaping, forgiveness, and consistency, I have yet to experience any anxiety when pulling this club from the bag.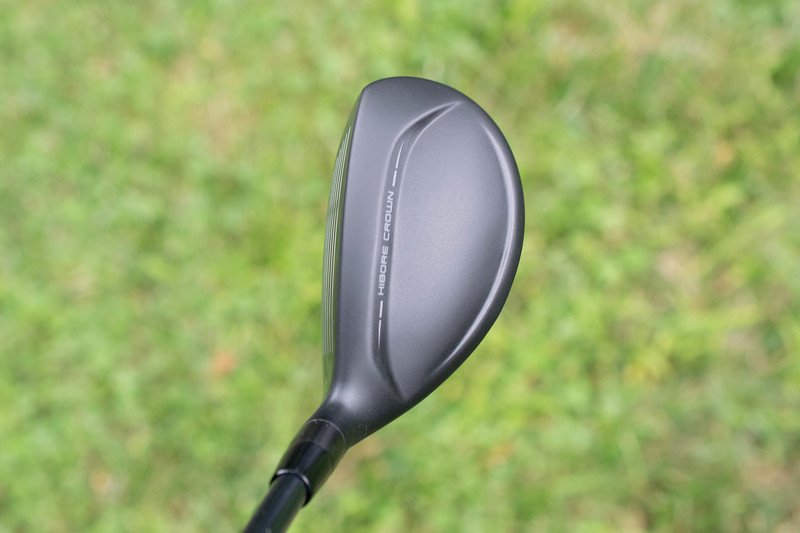 Hands down my favorite part of this club was just how playable it was. Now contrary to belief, I don't hit every fairway out there. I know, I know, but it's true, and I'd be willing to bet you are in the same boat. But as I've experienced with other clubs that have used this design, those gliderails work. If anything else, they give a little peace of mind. When coming out of the rough, the Halo was one of the easier to hit-and-elevate hybrids that I have come across recently. It even felt like those rails were doing their job when facing a shot out of a fairway bunker. Some might be concerned that if those rails are having an impact on imperfect lies that they might have a negative effect from a tighter lie. Rest assured, the interaction with the fairway turf was just as good.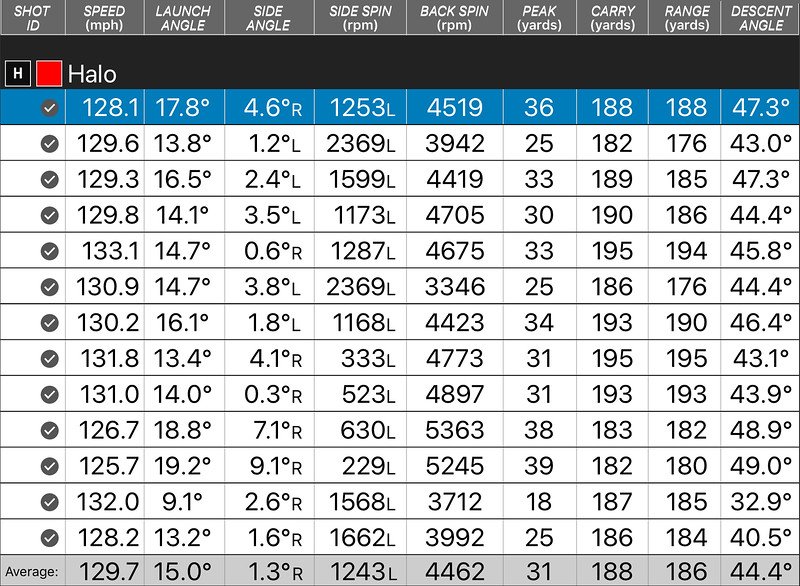 As one might have guessed, when it comes to our on-course testing, this club did not disappoint. I was witnessing a high ball flight and distances that hit a mark that I was hoping to achieve. Again, I'm not a person who is out there looking for a hybrid that delivers the ultimate distance; instead, I want these clubs to travel a specific range. When glancing over the data that was collected using a Foresight GC2, I see a lot to like about the performance that the Launcher Halo brings to the table. Ball speeds were very solid, coming in just a tick under the 130 MPH mark. We also see launch angles averaging around 15?while achieving a peak height average of 31 yards, which topped out at 39 yards. All in all, having a 4-hybrid come in with these numbers means it is one that could currently fit right in my bag with no issues.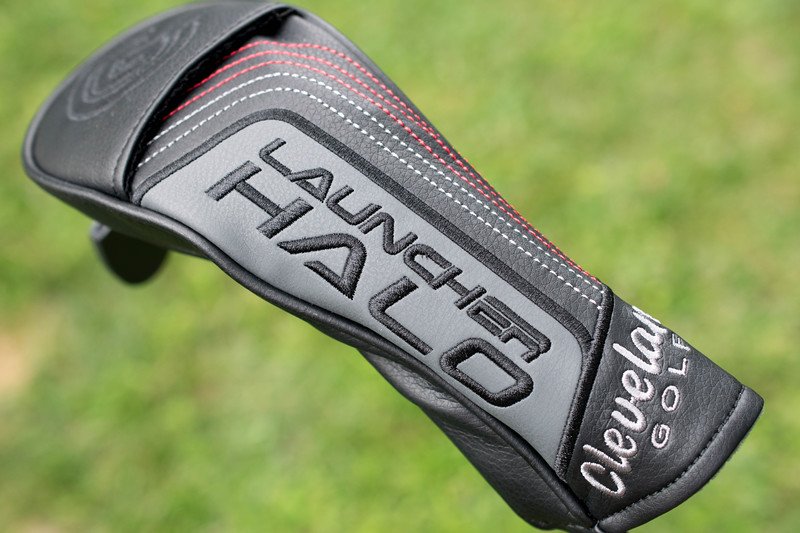 The Cleveland Launcher Halo hybrid proved to be an easy to play club. True to the Launcher history, the Halo falls in line as an easy to hit and easy to launch club. Bringing back the gliderail design makes this offering one that should suit a wide range of players. I do wish that there was a 5-hybrid option, but there are three lofts from which to choose. More information on the Cleveland Launcher Halo is available at www.clevelandgolf.com.
The Details:
Available: October 4, 2019
Lofts: 2(16°), 3(19°), & 4(22°)
Price: $199