A little over a year ago, Cobra introduced a lineup called F-MAX SuperLite. Each piece continued to get extremely positive reviews over the course of the year and today they are back with a follow up called AIRSPEED.
We will have a lot coming over the next several months on the entire F-MAX AIRSPEED family, but wanted to give an introduction of sorts.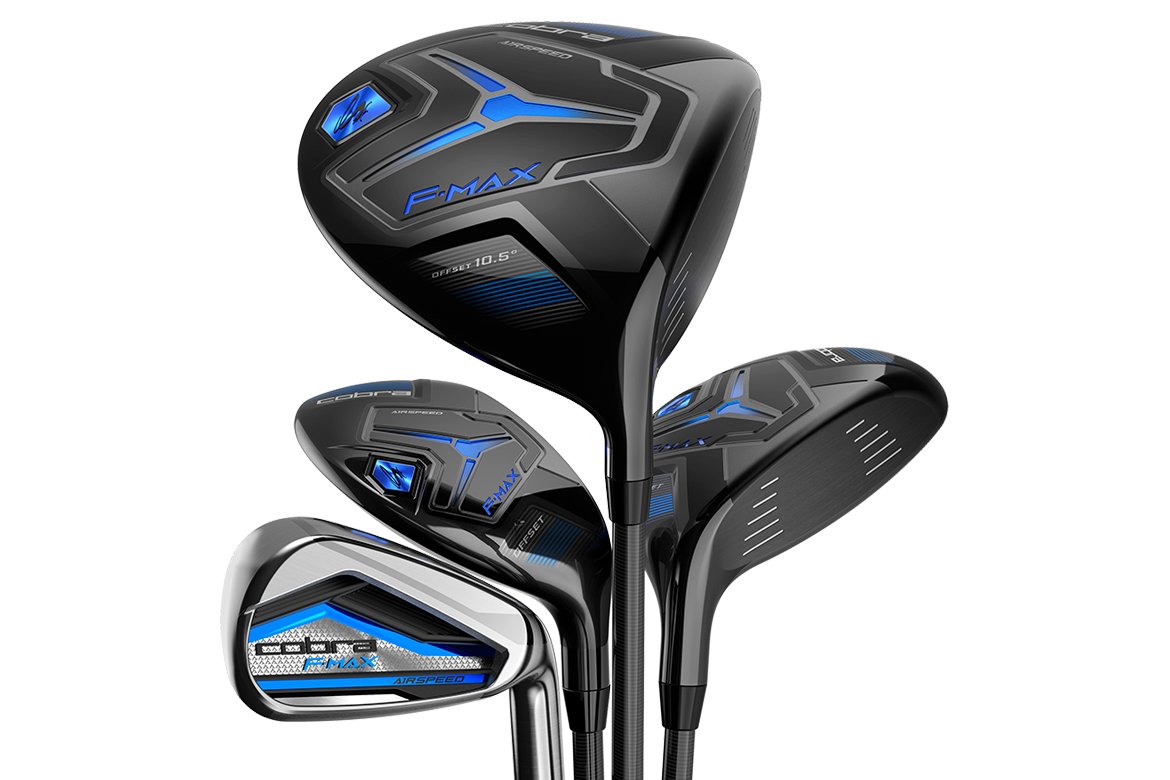 Anchored by the driver, the AIRSPEED has been re-engineered to save even more weight than the previous SuperLite. Cobra has introduced a composite crown here instead of titanium which saves up to 10 grams of weight that they have re-distributed low and back. Doing so has maintained a MOI of 5,000, all the while delivering a club head that is actually lighter than before without any sacrifice in stability.
The weight savings did not stop there however, as AIRSPEED features a 5 gram lighter shaft and a grip that comes in 6 grams lighter than before as well. The completed club comes in at only 285 grams, which is a bakers' dozen lighter than the previous model.
"Not a single aspect of club design was overlooked when we were trying to maximize the weight savings in this line," said Tom Olsavsky, VP of R&D for COBRA Golf. "We even use an unpainted shaft with clearcoat and a decal design to save two extra grams of weight over a typical painted shaft. That is a perfect illustration of the level of detail than went into making these clubs as lightweight as possible."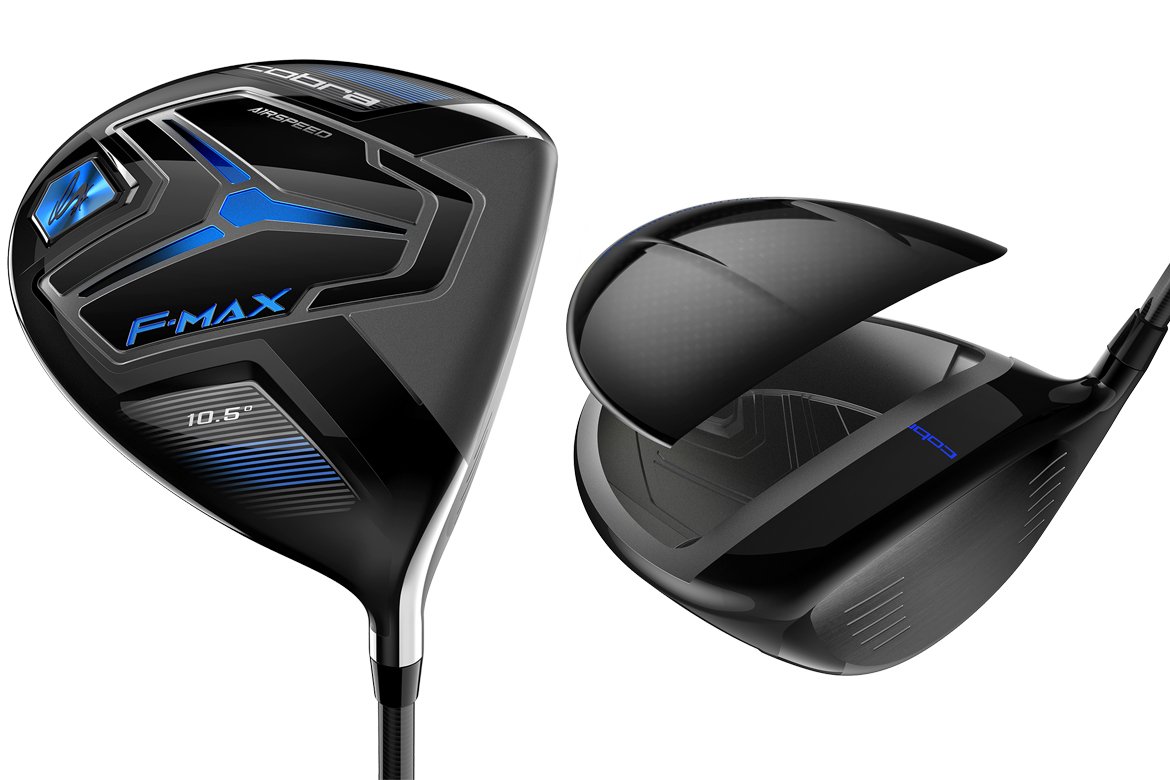 Switching gears to the irons, F-MAX AIRSPEED take on light weight and forgiveness again. Moving the weight low and wide increases the stability of the club for speed when missing center impact. Cobra has opted for some heel biased weighting to promote a draw with ball flight, as well as some offset in design, but it is progressive. What this means is you have ample amount where it is needed in the long irons, but less as you move into the scoring clubs.
Continuing with progressive designs, F-MAX AIRSPEED's hosel is done this way. Shorter hosels in the long irons deliver lower CG for higher launch and gradually increase in length through the mid-irons and wedges, delivering a higher CG for increased control and flatter trajectories in the scoring clubs. What we have seen is very easy launch, with a descent angle that makes stopping the ball on the greens rather easy.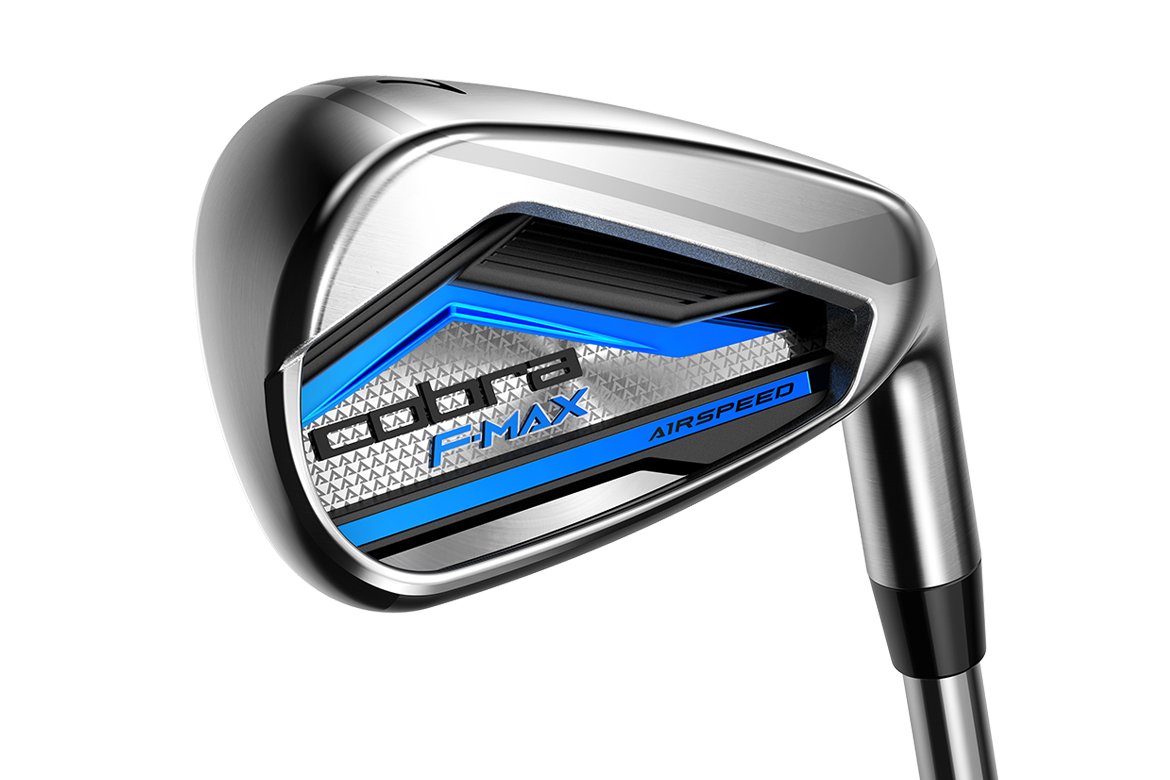 "For golfers who love the game but just don't swing it with the same speed they used to, the F-MAX AIRSPEED irons are a great choice, said Tom Olsavsky, VP of R&D for COBRA Golf. "We are confident that the combination of easy launch, low spin, and increased clubhead speed that these irons provide, will make the game much more enjoyable."
The Details
In Stores: January 10th, 2020
Driver: Cost $329
FW Woods: Cost $219
Hybrids: Cost $199
Irons: Cost $599 Steel and $649 Graphite