Just over a decade ago, TaylorMade released the original Spider putter and while some may have said it looked more like a metal detector than it did something to use on the greens, the success has been undeniable. Fast forward to today and the 10th Anniversary model is here and it is not just a different size or paint job. The new Spider X is a completely redesigned frame and dedicated weighting system that the company is getting set to release.
"When we first introduced the original Spider putter in 2008, we never could have anticipated the global phenomenon it has become. With widespread adoption on tours around the world, not only has it become one of the company's top-selling putters of all time, it has truly shifted the paradigm of putter design toward high-MOI mallets. I'm proud to have played a role in the evolution of Spider and what it has become today." — Bill Price, Senior Director, Product Creation, Putters and Wedges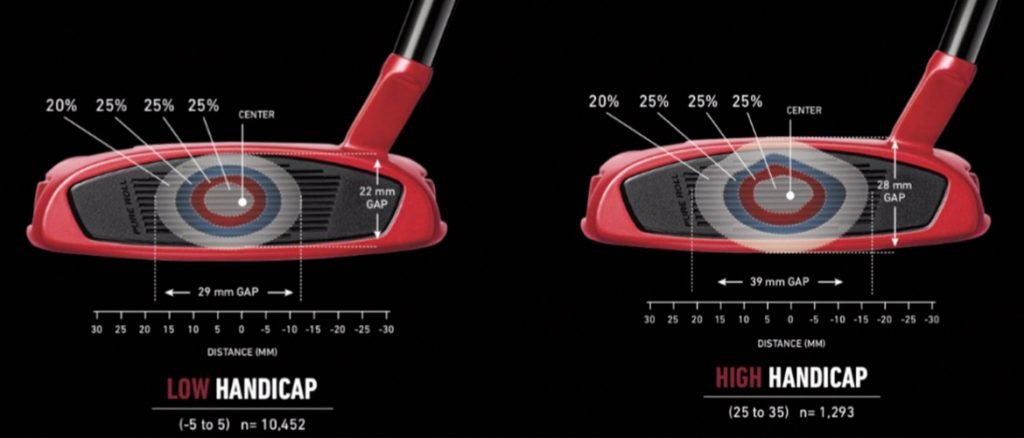 They Call it the X Philosophy
What is it? Well, it's not a simple X for an alignment aid. Their research has shown that from only 12 feet away, golfers make contact on the toe side 66% of the time except on the internet. Because of this, TaylorMade was tasked with changing the mass properties of the putter head, while creating a new alignment aid. What they came up with is True Path.
Easier alignment with enhanced focus, which leads to more center contact, and in turn, eliminating the parallax effect. Does it work? To be honest, we don't know yet. Should have more coming on that soon, but early feedback from our staff was very positive from their media day.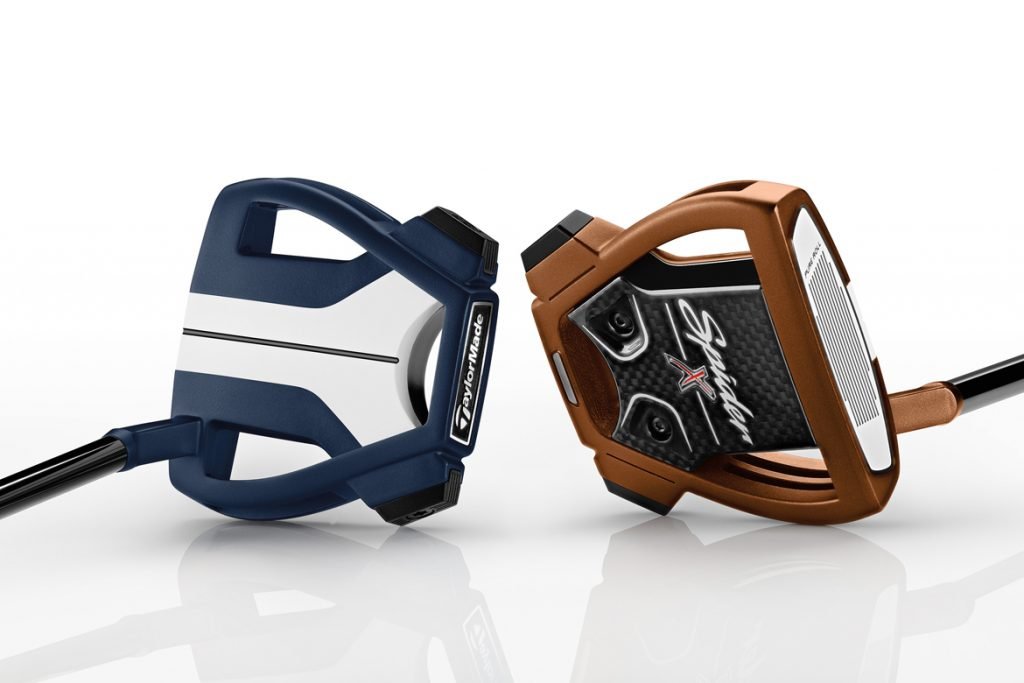 The Design
Size matters! In this case, it is a more streamlined design when compared to the Spider Tour and Spider Mini. Adding more weight to the perimeter is not a new concept in putter design, but it works, and works well. TaylorMade has done this with a new frame that uses a seamless design that features 3 new weights. Aluminum at 2 grams, Steel at 6 grams and Tungsten at 12 grams, which allow for optimization. Additional weights will be available.
The "core" of the putter is a composite material that comes in at only 15 grams. This leaves more weight on the perimeter, and you guessed it, adds a level of stability and higher MOI. The new Spider X is smaller than the previous line, but able to maintain the same MOI due to this new construction.
We asked Bill Price (from above) to describe the shape compared to what the market has seen.
"The new shape is more modern; a much more streamlined shape than found with previous Spiders. We were able to improve the mass properties (which includes a 15-gram composite core) and maintain the putter stability by improving the iconic "jet engine" wing with a more streamlined mallet design that houses a dedicated weighting system for the first time. The smaller design should appeal to those who weren't keen on the jet engine weighting while still seeking the benefit of a mallet style putter. It's certainly a different design for us, and early feedback from both Tour and those that have seen it has been overwhelmingly positive."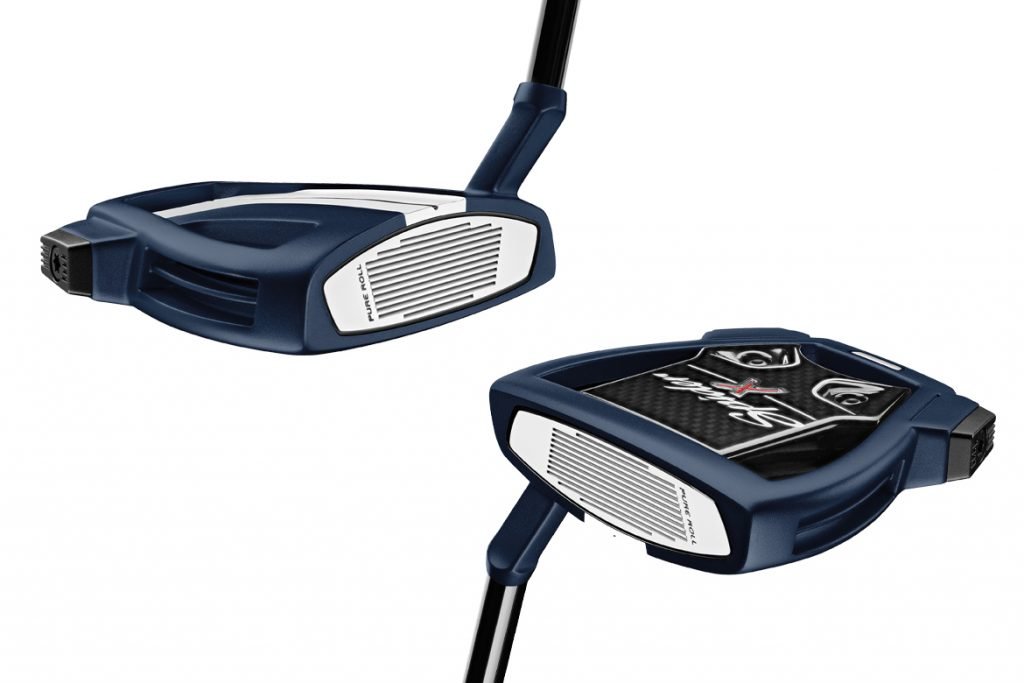 Pure Roll is popular. New Pure Roll is going to be popular-ier. Okay, bad jokes aside, the Spider X features a new thicker insert that is made of white surlyn. Each features 12 grooves to promote forward roll and better distance control. The goal with the new construction is to make sure that grooves have direct contact with the ball, regardless of putt length.
Continuing with Bill Price, we asked about the adoption rate on tour. Will we see this make the quick adoption rate like the Spider Tour or is this more of a supplement for those looking for something different?
"Much like the success the Spider Tours have had – and still currently have – on Tour with both contracted and non-contracted athletes, we're already seeing the interest piqued of many prominent names out on Tour, which include guys we've never made inroads with because they weren't fans of the shaping on the previous model (Spider Tour). We are also seeing more blade and standard mallet players gravitating toward this design, with an interest in seeing what it's all about and how it can positively impact their performance."
The Details
In Stores: February 15th, 2019
Cost: $349
Dexterity: RH and LH Available
Short Slant Neck or Single Bend Hosel
Colors: Copper/White and Navy/White (short slant neck only)
Length: 33, 34 or 35
Give us your thoughts below or join the conversation going on right now on the TaylorMade Spider X Putters here, on the THP Forum.