When it comes to TaylorMade's stable of putters, the Spider line garners a majority of the attention, which is certainly understandable. Last year, with the help of some early season success, and one memorable putting display at the Arnold Palmer Invitational, Rory McIlroy helped bring some attention the (then) yet to be released TP Black Copper putters. Shortly after their April release, the spotlight focused on the TP Black Copper when Tiger Woods benched his legendary Scotty Cameron putter for an Ardmore 3. With his new putter in hand, Tiger found himself in serious contention at both The Open Championship and the PGA Championship.
During that same period, THP reviewed an Ardmore 3 and found that the finish on it had a unique way of wearing over time which gave these putters somewhat of an antique appearance. With that being said, today TaylorMade is announcing their TP Patina Putter Collection, which will carry some of these similar visual characteristics, along with some updated technology.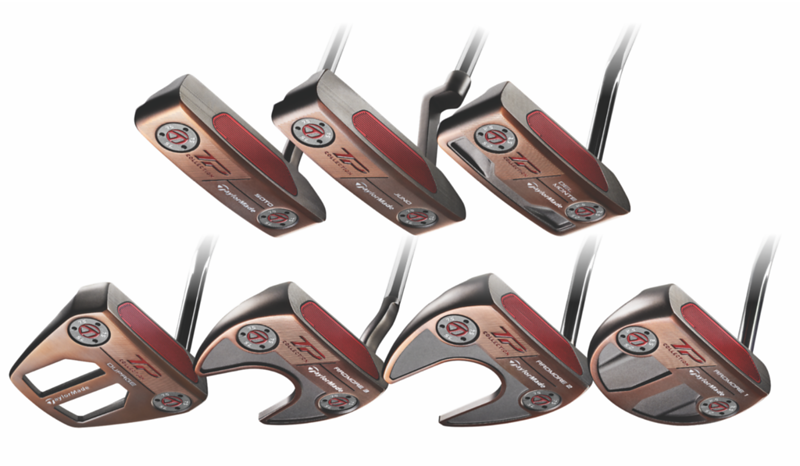 Like the TP Black Copper, the Patina putters will offer some visible wear on the edges and on the sole. While some prefer that their clubs, especially putters, looks in pristine shape throughout their time in the bag, the TP Patina Putter Collection will not be that club. One of the standout characteristics is going to be how this putter embraces wear and offers a natural tarnish to those areas on the outer edges and the sole. Due to the fact that use and environment will play a significant role and how these putters mature, it is safe to say that no two putters will be alike.
Similar to what TaylorMade did earlier this year with the Spider X, they have made the Pure Roll insert on the TP Patina putters thicker than their predecessor. This change should help give players more of a firm feel off the putter face. That is not the only modification done to the insert though as every model now has two screws in the cavity that secure the insert to the chassis. According to TaylorMade, the decision to go with screws is to help minimize air pockets that are situated behind the insert, which will assist in giving a more consistent and solid feel.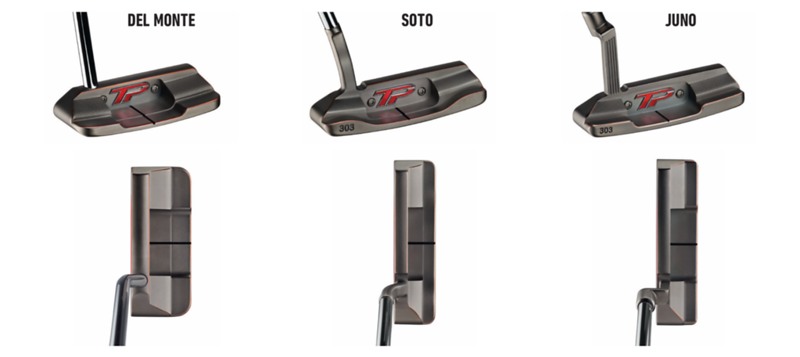 Inside the TP Patina Collection are seven different models, ensuring that there is a putter that could fit just about anyone. There are three different blade models: Soto, Juno, and Del Monte, as well as four variations of mallets. For the mallets, there are three different variations of the Ardmore, as well as a new to TaylorMade shape which they call the DuPage.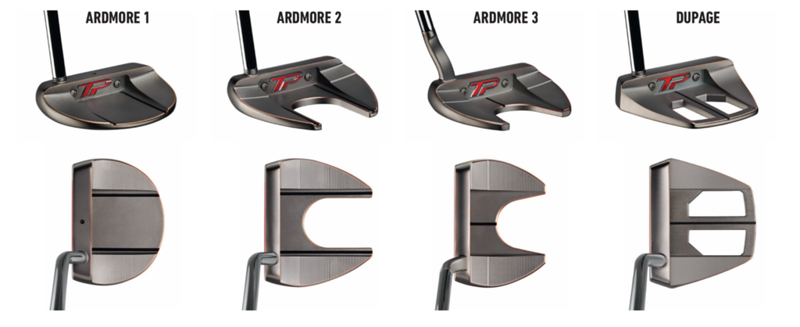 On each of the soles, one will find weight ports, which have been installed on each model to help find a consistent swing-weight. Whereas some companies make customers jump through hoops to obtain extra weights, TaylorMade has acknowledged that folks like to tinker in their quest for that magical putter. Therefore, additional weights will be able to be purchased separately. These weights will come in 2.5, 5, 7.5, 10, 15, and 20 grams.
The TP Patina Collection builds upon the visual strengths of the TP Black Copper Collection and adds some additional twists and models. Do you think one will end up in your bag on September 6th?
The Details
In Stores: September 6th, 2019
Models: 3 Blades (Soto, Juno, Del Monte) 4 Mallets (Ardmore 1, Ardmore 2, Ardmore 3, and DuPage)
Price: $249.99
Dexterity: All models available in RH & LH