Having the ability to show off one's fashion sense has been a part of golf throughout history, although one could argue that aspect of the game has reached its peak in recent years. Some players prefer to be outfitted in just solids or stripes, while others gravitate towards bolder colors and designs. With all of the different looks that can be found in the clothing department, there seems to be a lack of original designs when it comes to headcovers. Noticing that majority of boutique headcovers on the market feature similar designs, Gorse Golf was created to shake up the headcover game by giving the ability to add a little more personality to one's bag.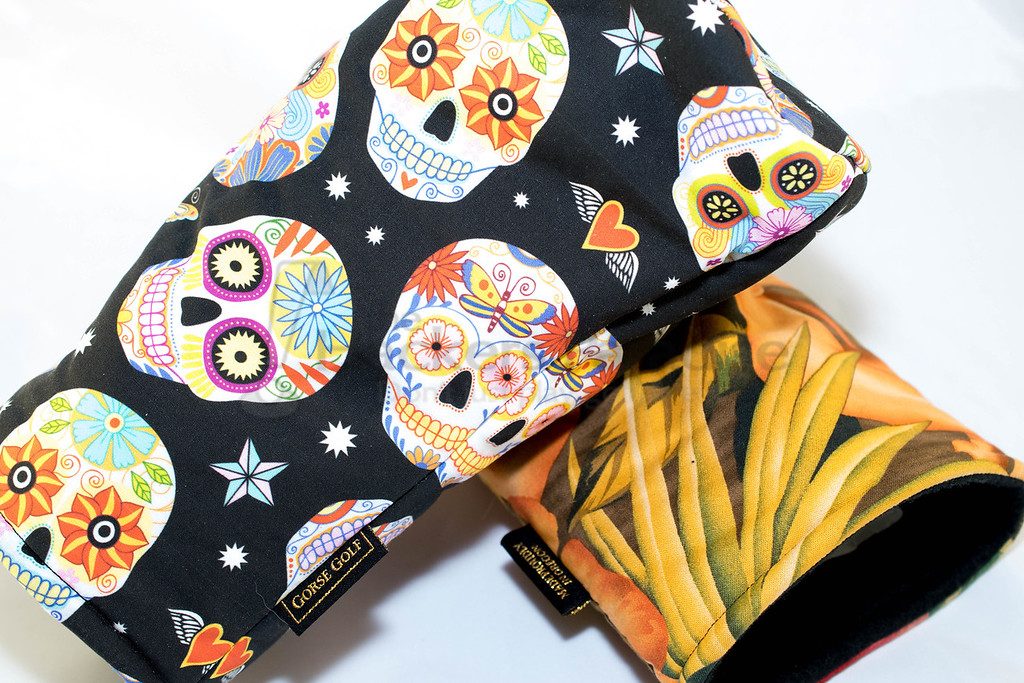 Gorse Golf was founded by a longtime caddie, who took notice of all the different headcovers that are found on the market. Interestingly enough, there are a lot of similarities when it comes to the printed designs that are employed. In fact, with a little research, it's not hard to see that there are other headcover companies that are located in the Pacific Northwest, and low and behold the patterns produced are often alike. What we see is different types of solids, plaids, and argyles, and while they are a clean classic look, they all seem to follow that same old safe and traditional path.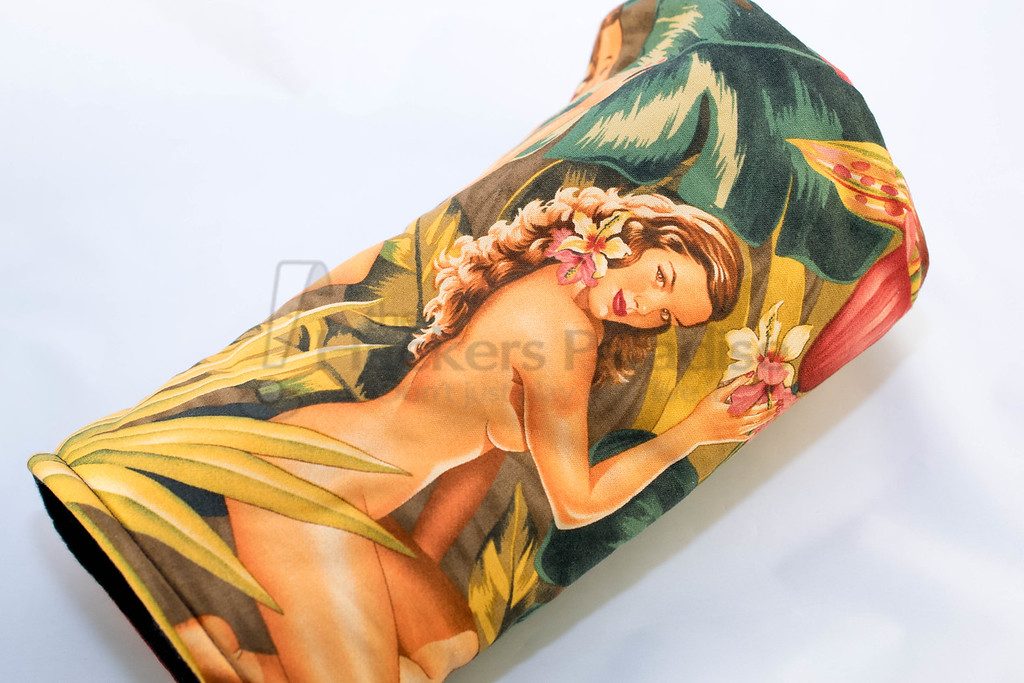 As of this writing, Gorse currently offers 25 different designs, and not one of those patterns could be accused of being boring. To help get a closer look at what these headcovers are all about, THP received two samples, known to Gorse as "Heat Wave" and "Sweet Sugar Skulls." Just by looking at the photos it is clear that these aren't your old man's headcovers. These designs range from a risky pinup style, surrounded by flowers, to an all-out color barrage which includes skulls, butterflies, flowers, stars, and hearts. Golfers will be hard pressed to find another headcover on the market that incorporates all of those elements. Some of their patterns might be considered a little dicey, but what they offer is extreme uniqueness. Oddly enough, due to the nature of some of the designs, the website asks that consumers are over the age of 18 before heading into the online store. Adding to some of the aura of these headcovers are the fact that each one is made in a very limited batch. Therefore, if there is one that strikes a person's fancy, procrastinating on such a purchase might leave you empty handed.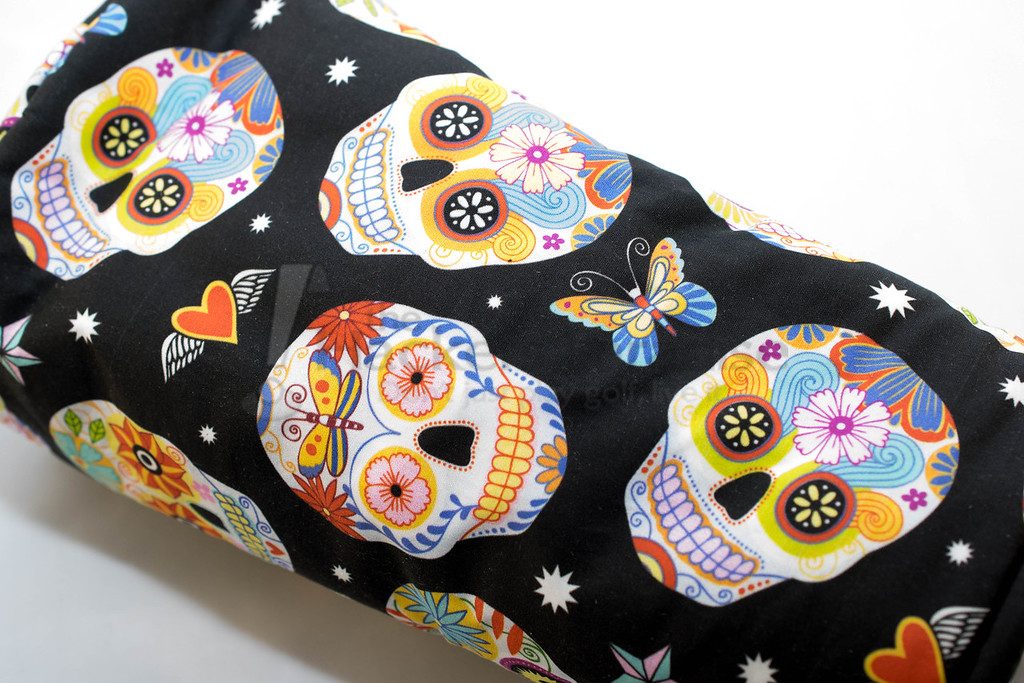 Gorse strays away from some of the common wool tartans, and instead uses cotton as the primary material. On the inside is a soft black fleece that keeps the club head protected from any kind of scuffs or scratches. There is also a small elastic ring about three quarters of the way up the cover which ensures that the headcover will stay on during the round. Whenever this kind of design is used, the ability to comfortably fit a 460cc driver head inside, becomes something to worry about. As has been seen in the past, models with a very tight elastic ring can make putting on and taking off the headcover a bit of a pain. Thankfully these two were tested on various driver heads, including some with elongated shapes, and there was absolutely no issues in regards to fit. Overall there is a lot to like about these in terms of quality of construction, ease of use, and the uniqueness of the designs.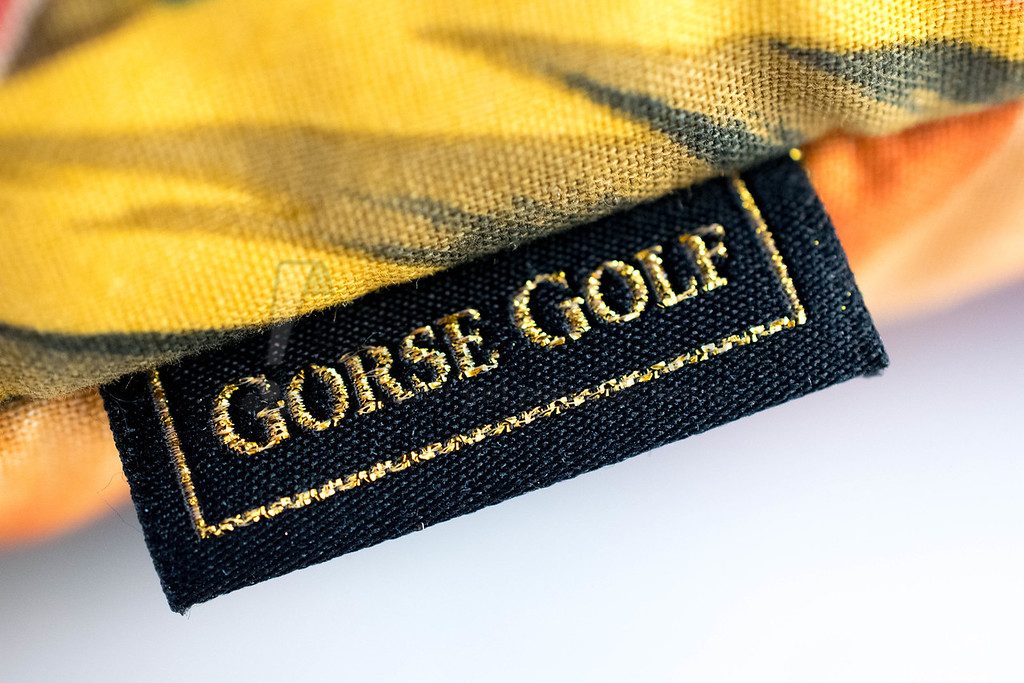 There was a time when it seemed like equipment manufacturers overlooked the design aspect of their stock headcovers, and with that, the boutique headcover business really took shape. Recently, we have seen companies upgrade their stock headcovers in both design and materials, but there are those out there who do not necessarily want to be a walking advertisement. For that player, Gorse Golf is here to add a high quality piece of flare to the bag which will help you stand out in a crowd full of tartans. At the end of the day, golf is supposed to be fun, and that is what these different patterns help represent. Prices start at $70 and can range all the way up to $100, and even though the top number could result in some sticker shock, just remember each design is offered on a very limited basis. More information on these headcovers can be found at www.gorsegolf.com.