Turn on the PGA Tour coverage every week and viewers everywhere are bound to see the top players in the world showcase their short game ability. Those players are essentially wizards, only instead of a wand, they are using a wedge to make the ball stop on a dime, get the ball to check and release just right, or spin one back 20 feet. Now head out to the local muni and watch us mere mortal golfers attempt these same shots, and it's just not the same right? What if there was a wedge that could help elevate one's short game to included shots that consistently reach higher spin levels? Enter Indi Golf, a new company, with their StingRay wedge, which will help golfers attain spin levels that approach or exceed that 10,000 RPM neighborhood.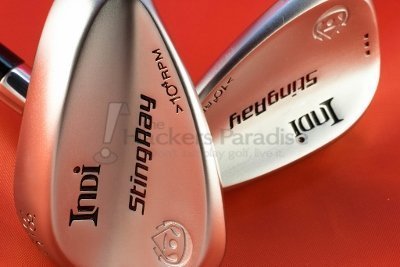 Tech Talk
Designed as a wedge that exceeds the limitations the USGA places on equipment, there is little doubt that there is some serious technology baked in. Perhaps there is no better place to start than the Traction Face. On the StingRay wedges, the grooves are wide, deep, and they run the length of the face helping to produce shots that will spin when contact is not always centered.  Combine these grooves with a surface texture that will help generate enough friction during that moment of the strike so that the ball resists climbing up the face, which decreases spin.
Not only is the StingRay built to offer increased spin, but it also brings with it some design elements that will make it a more a forgiving and playable option for golfers of all skill levels. As a way to make it a bit friendlier, Indi Golf has gone with a shape that brings mass away from the center of the club, and pushes it a bit higher and towards the toe. Holding these wedges in hand, the back ever-so-slightly shallows out in the middle, creating a bit of a u-shaped appearance. Indi Golf refers to this as a ScoopBack design. By maneuvering weight higher in the club head, it helps achieve more perimeter weighting on the club head, which can help on those miss hits. Recognizing that players do not want to stare down at a thick or chunky wedge, Indi Golf decided to utilize a beveled spoiler line, which does a nice job of masking just how thick the topline really is, thus making the StingRay a bit more of an attractive option.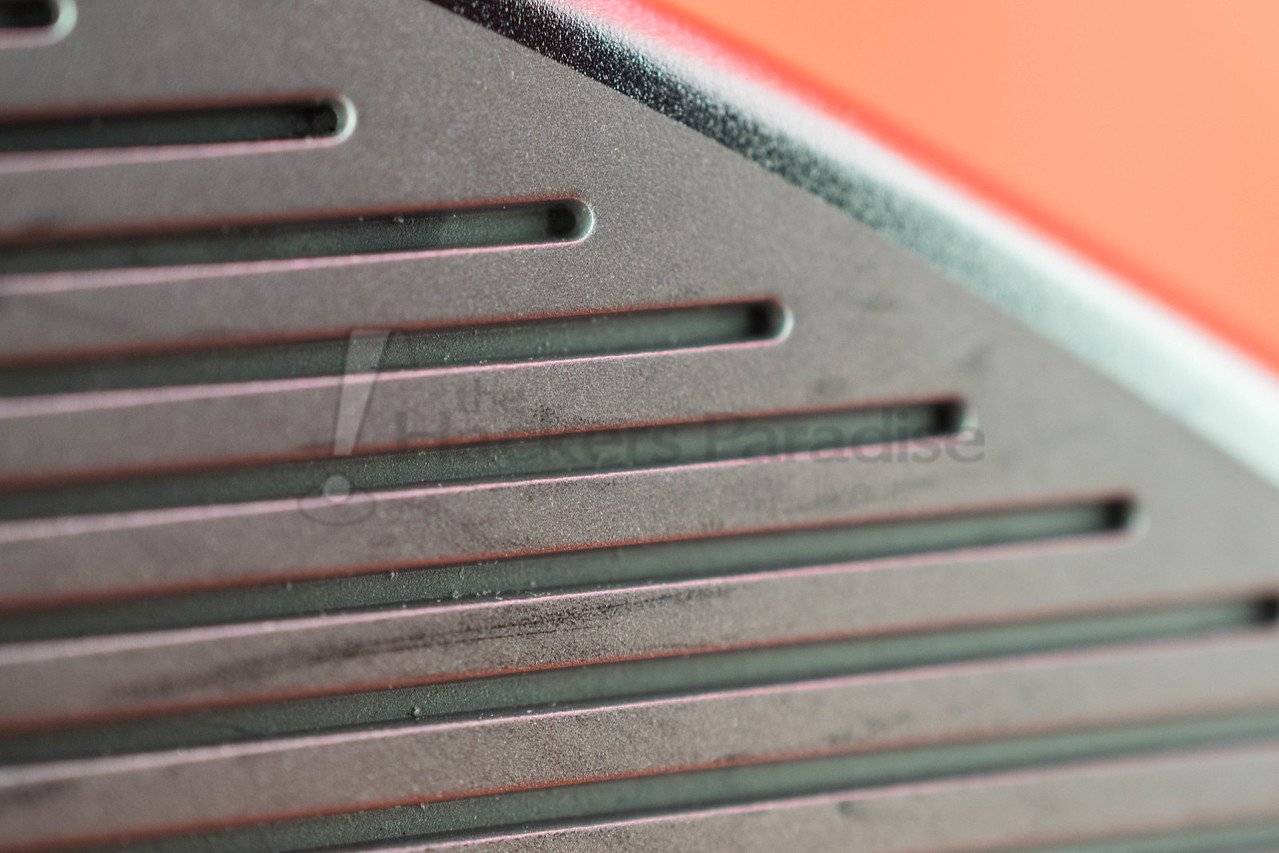 On the Course
With grooves likes these, there should be no surprise that players saw an increase in spin on their shots. Not every player was able to see a ball spin back aggressively, but there was noticeably more grab on the first couple of bounces. For those who did not see any extra spin, it proved there is one important lesson that should be taken away, which is that technique still matters. Yes, the design elements of this wedge are there to help golfers everywhere, however it does not allow a player to shift their short game in to auto-pilot mode. Without proper contact, the ball still does run out quite a bit, which in a way ends up acting as somewhat of a training aide, because once one sees a ball hit and grab, it becomes addicting. On shots from tight lies, when good ball contact is made, the ball would noticeably have more check to it, and if coming in from a full swing, at times would spin back multiple feet, just like the professionals seen on television.  
Throughout many rounds, these wedges faced with a wide variety of shots, from a high-flying full swing from 90 yards, a flop shot over a bunker, or a low runner that hits and nestles up next to the cup. With their spin profile the way it is, and the fact that ball does not elevate up the face at contact, the StingRay wedges provided a ball flight that could very easily come in low to the green. Being able to hit the ball at a bit of a lower trajectory afforded the opportunity for players to control their ball a bit more around the green. Even on full swings with a 58°, the ball did not just shoot straight up in to the air, which really made those mid to long range pitch shots easier to predict the result.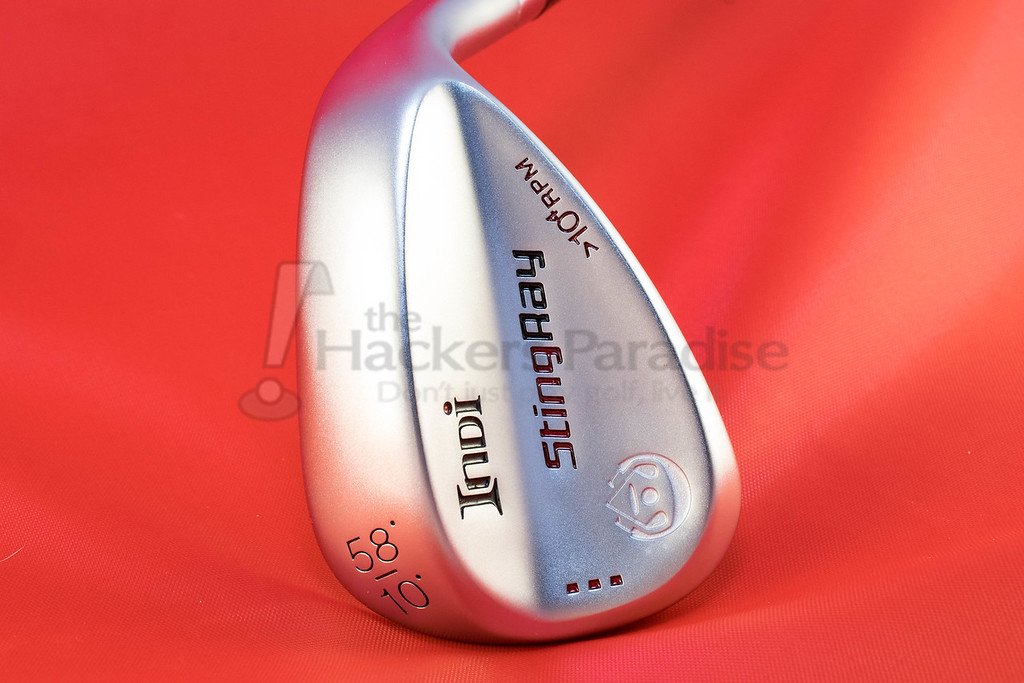 Lost in all the talk about spin, is just how good these wedges feel. Golfers who are old enough can remember other products that hit the market with non-conforming grooves, but there was one thing that those wedges seemed to lack, and that was a premium feel. Constructed of Carbon Steel, these wedges offer a softness that will surely impress those who give them a chance. There is also a unique feel to them thanks to their groove and surface texture, as players commented how it feels like the ball is sticking, or staying, on the face a bit longer. For some, that feeling allows them to be able to tell a discernable difference between a ball that gets grabbed by a club to generate more spin, and one that is going to chase out.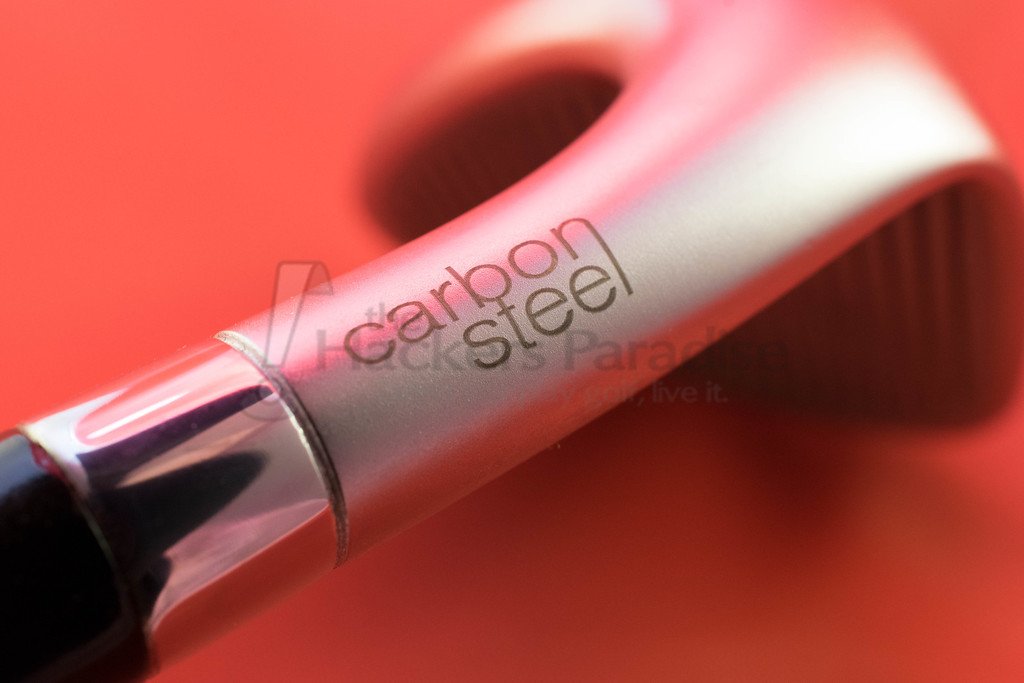 Custom stamped on the back of the wedge is an equation that means greater than 10,000 RPM, which is both bold and fun. IndiGolf believes that these wedges will help players reach those numbers, and that is something that needs to be tested. Over the next few weeks, the StingRay wedge is going to be put to the test on a launch monitor, facing a variety of shots, to see just how close to that 10,0000 RPM players can achieve. This data will be powered by Foresight, and will do a great job of highlighting the spin enhancing technology that is built into these wedges.
The Indi Golf StingRay wedges are currently available in five different lofts, spanning from 52° to 60° in two degree intervals. More information on them is available at www.indigolfclubs.com.