Is he back?  Those three words come up each and every tournament that Tiger Woods is playing in and even more when it is one of the four majors.  Well today, Tiger Woods made a statement that he just may be back by firing a 61 at the WGC Bridgestone Invitational to take a commanding lead going into the weekend.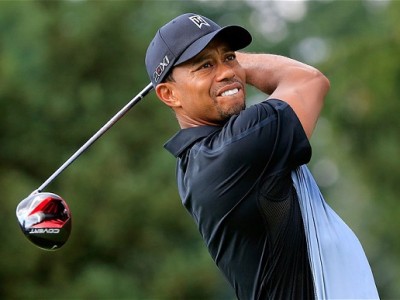 That question seems kind of crazy when you examine the fact that he is the #1 player in the world and won close to a handful of times already this year. However some will point to outside of the Players' Championship at the famed TPC Sawgrass, his victories have been on courses he has "owned" throughout his career. Doral, Bay Hill and Torrey Pines are all courses that the best player in the world routinely has won at for more than a decade.
The watch for 59 was on for much of the day today for Woods as he was firing on all cylinders until a rough stretch on the final few holes. Yet despite the crawl to the finish, this might just be the best he has looked in the past few years for a single tournament round.
So the question still remains…Is Tiger Woods back?