Push carts have become as much a part of golf as riding carts in many regions. As technology has grown, adding automation to them seemed like a natural progression. The MGI Zip Navigator is a feature rich cart designed to let you walk free around the course, while your cart does the heavy lifting.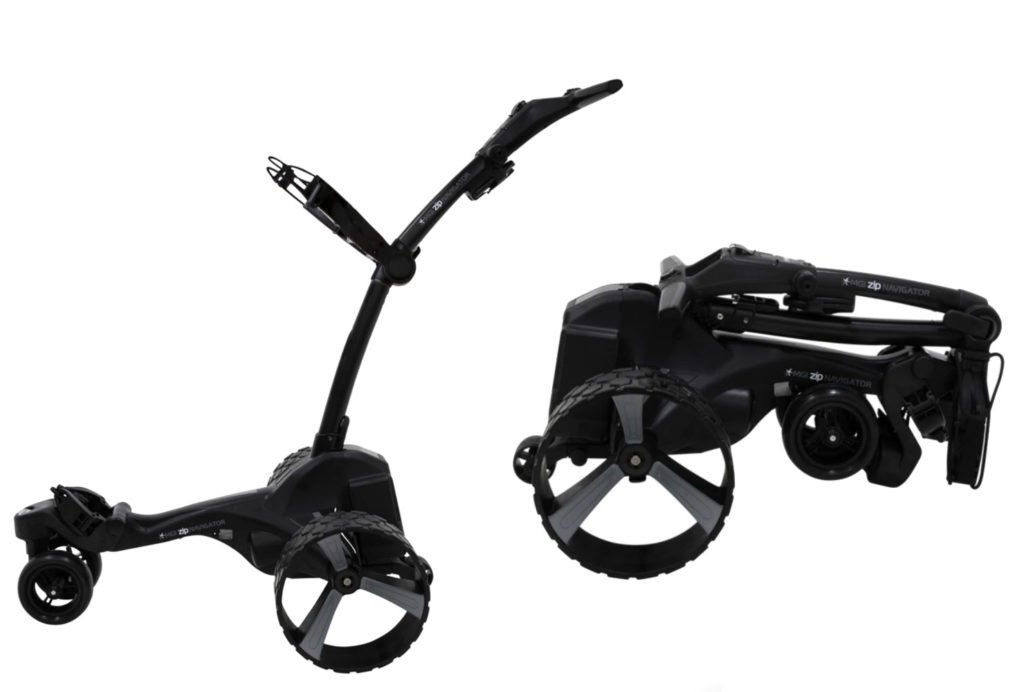 The MGI Zip Navigator features a fully directional hand held remote control that gives you the option of speed control in different terrains. Need some more power going up a hill, no problem, but MGI has combined that with automatic downhill ease, which handled the ups and downs of the course with ease.
The electric cart features a gyroscope for automatic tracking on straight courses for ease of use. In our testing, it worked tremendously well in staying online no matter what type of hole we were encountering.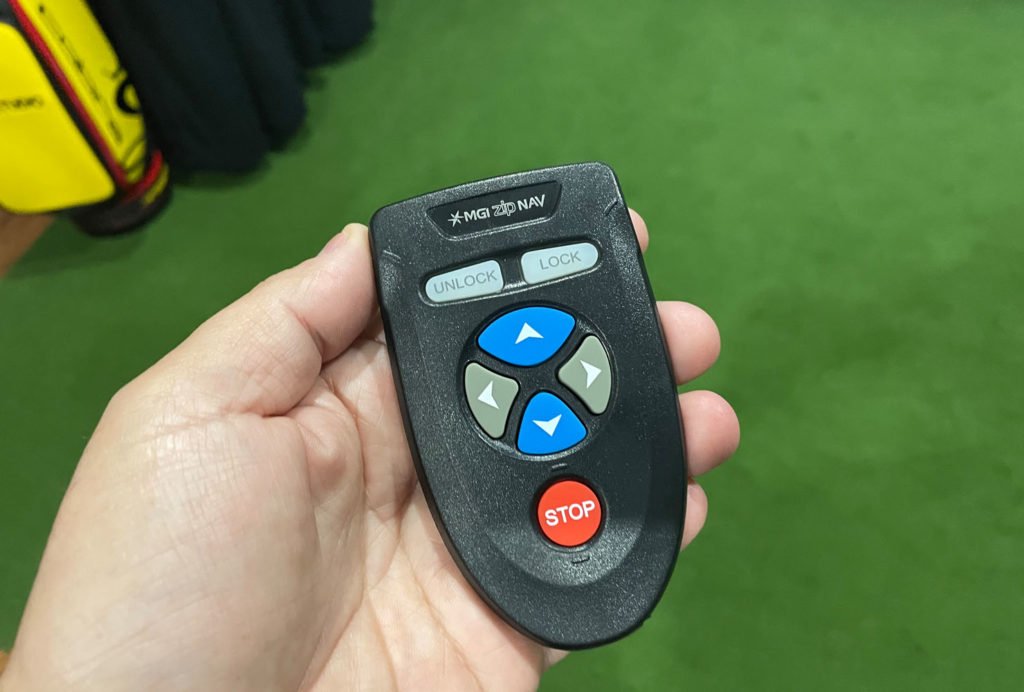 Powered by a 380Wh battery finishing a round was never a doubt, even on days featuring long walks and slow waits. Playing in a bit of wetness, the wheels handled it well and overall offered a great bit of flexibility during the round vs the traditional push cart. One area where we think the MGI Zip Navigator falls behind is a lack of follow feature. Where the cart automatically follows you around the course based on clip on device, which is available in some recent options we have tested.
Folding up the cart is a breeze and will fit just about anywhere. 28″x18.5×16.5 was a nice breakdown size that allowed two of them side by side in the rear of a small SUV with ease.
The MGI Zip Navigator comes in with a slew of available accessories and from what we have been told by a few others, they work tremendously well. We were not able to test most of them outside of the drink bottle holder, which holds most beverages in a snap and never had an issue with something popping out. Drink stayed stable and I guess the best thing you could ever say about this accessory is that we never really thought about it.
Coming in at a price of $1,500, it won't be for everybody, but does fall in line with most in the space. For more information check out their website at us.mgigolf.com.