Never a stranger to producing multiple options, Mizuno golf introduced three different iron sets to make up the JPX 900 roster. Those sets include the Tour, Forged, and Hot Metal irons. In an effort to find the top performing set of JPX 900 irons, time was spent taking the 900 Second Challenge, which resulted in uniting the JPX 900 Hot Metal and Forged irons as part of one set for this review.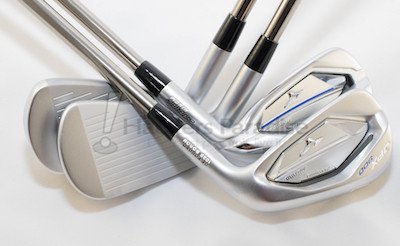 From Mizuno
JPX 900 Hot Metal
The JPX 900 HOT METAL combines offensive ball speeds with the adjustability of a forged iron – for the ultimate in customizable performance. The innovation of the Chromoly 4141M head gives strength for a distance enhancing cup face, and the softness for a moveable, bendable neck that's tailored to your personal Swing DNA.

JPX 900 Forged
Built on the foundation of the highly regarded JPX 850 Forged, which was our first integration of Boron, the JPX 900 Forged makes 'across the board' enhancements that improve the look, feel and distance, with new levels of ball speeds from a forged iron. Delivering on ball speed and forgiveness, with a more compact playable design, the 900 forged provides the ultimate balanced attack.

Fitting
Earlier this year Mizuno started a fitting campaign for their JPX 900 lineup, which they referred to as the 900 Second Challenge. 900 seconds sounds like an awkwardly arbitrary number at first, but those who are quick with numbers will recognize that it equates to just 15 minutes. As part of this review, the challenge was met, and within that 15 minutes, time was spent with all three versions of the JPX 900 iron lineup as well as multiple shaft options thanks to Mizuno's Shaft Optimizer. For anyone not familiar with the shaft optimizer, what it does is recommend multiple shaft options for a golfer based on various data points, such as clubhead speed, tempo, shaft kick, shaft toe down effect, and the shaft release factor. The analytics of these data points combine to produce a golfer's swing DNA. Once a player's swing DNA has been determined, software will narrow down the recommended shafts to three choices. Players can obviously choose outside of those three choices if they want, but if one is going through this process, it might be best to try the top three first.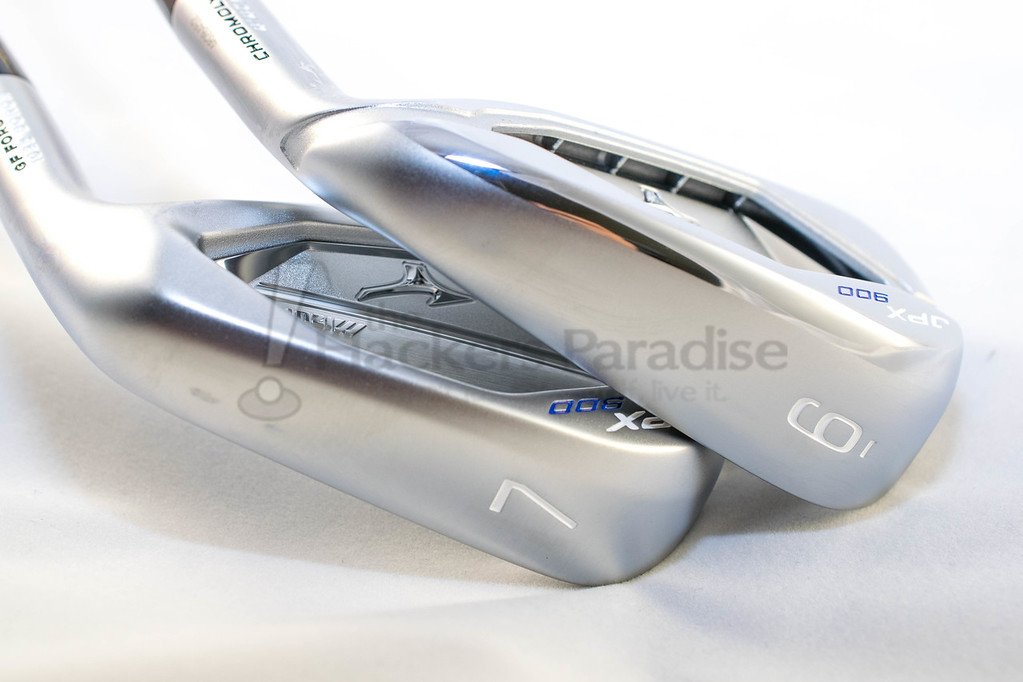 An understated part of the shaft optimizer is that the test shaft fits in to any head that resides in Mizuno's catalog. Once the shaft recommendations are made, it becomes time to test those shafts in that very same iron head. That aspect alone brings a certain comfort to the entire process once a fitter starts swapping out shafts. With the full fitting clocking in around 15 minutes, there is plenty of time to hit multiple shaft combinations allowing players the ability to  either decide by numbers (if the facility is using a launch monitor), or by a combination of feel and flight.  With some time to spare, balls where hit off a lie board to finalize the fitting procedure. After talking things over with my fitter, we decided to go with a combination of the Mizuno JPX 900 Hot Metal and Forged irons built with UST Mamiya Recoil 95 shafts.
Blend of Performance
Going off the fitter's recommendation, a combo set was chosen as it afforded the ability to get a good sense of both the Hot Metal and Forged offering. As with all mixed sets, it became a question of where to make that change, and in this instance, the split came at the 7-iron. Boasting a larger club head with a wider sole, the Hot Metal line was much more suited to be played in the longer irons, while the JPX 900 Forged were the ones desired from the 7-iron through gap wedge.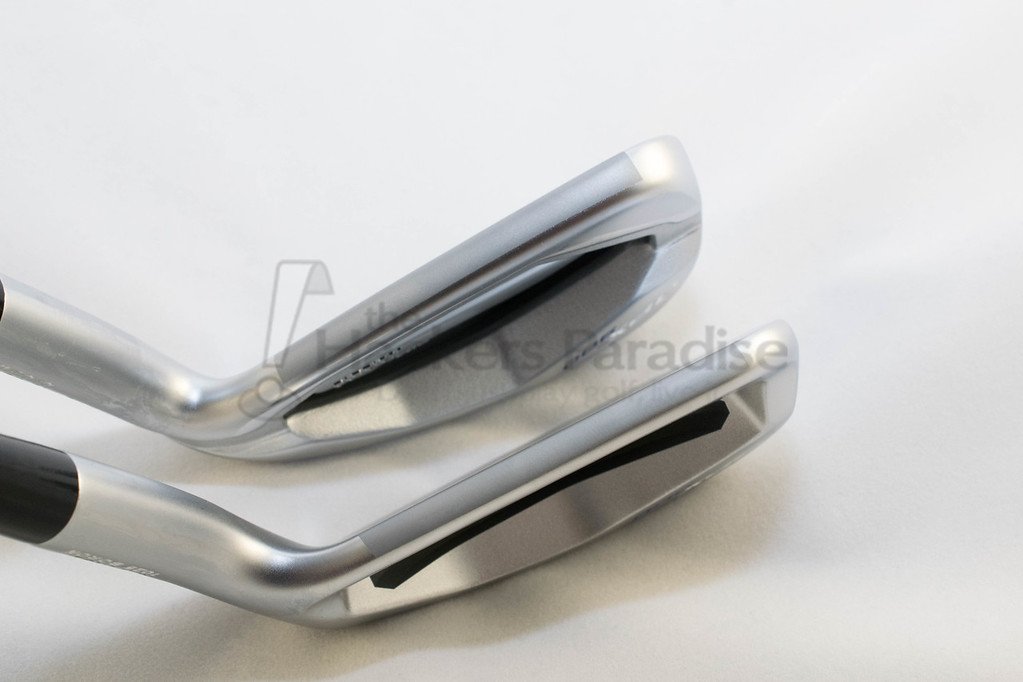 One of the big questions that golfers face when going the split set route is not just a matter of how the change in body characteristics will treat them, but how well the set will naturally flow together.  Going with the combination of irons is really a preference that allows players to achieve their preferred look, feel, and performance throughout the set. With some companies, it is not always easy to create such a set from multiple offerings, but with the JPX 900 lineup, it proved to be rather painless. Combining the Hot Metal and Forged irons was really a smooth process, specifically in the performance spectrum. Taking a closer look at some numbers powered by Foresight, there is evidence that that not only does this split set work, but it also keeps yardage gaps in check.
| | | | | |
| --- | --- | --- | --- | --- |
| Iron | Launch | Spin | Peak Height | Carry |
| JPX 900 Hot Metal 6 | 18.6° | 4043 rpm | 29 yards | 167 |
| JPX 900 Forged 7 | 19.1° | 4559 rpm | 27 yards | 156 |
A few things really jump out from those numbers, with one of those being that the difference between the two clubs is 11 yards of carry distance. This distance delivers a comfortable gap range, and is a number that has been dependable throughout the set. Even more than the distance though, is the fact that the peak height is within 2 yards of each other.  This is important because it shows that a consistent ball flight can be achieved when working with two different club head designs. While the spin numbers are a bit low, there were very few times that a ball did not hold a green safely.
Where the Hot Metal irons impressed was both with their launch and forgiveness. Having struggled with many 4-irons in the past, and not really having a need for a 5-iron (thanks to hybrids), both clubs stayed in the bag throughout this long term period without shying away from them. Thanks to a medium topline and slightly longer blade, they inspired some confidence when pulling from the bag. One of the reasons for going this route was because that same assurance is something that probably was not going to be there if the set was only the JPX 900 Forged irons. Giving some credence to the unitized cup face, the long irons performed nicely on mishits and did not penalize as much as the forged irons did.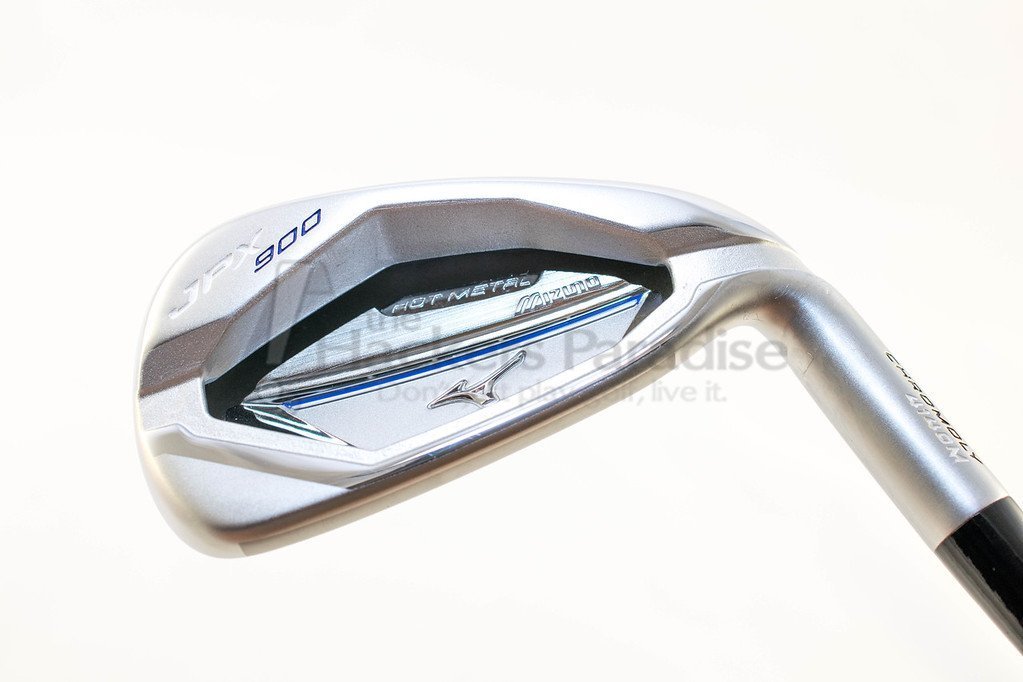 One other noticeable performance advantages for the Hot Metal irons was in terms of the sole. Now, this is clearly more of a personal preference, but with the wider sole came a feeling that this club was there to help. Swing after swing, there was a certain feel of the sole aiding against the turf, a feeling that really stood out between the two iron lines. There will be those who prefer the feeling giving from the thinner sole, but this wider design can get some credit for being able to make those long irons more enjoyable.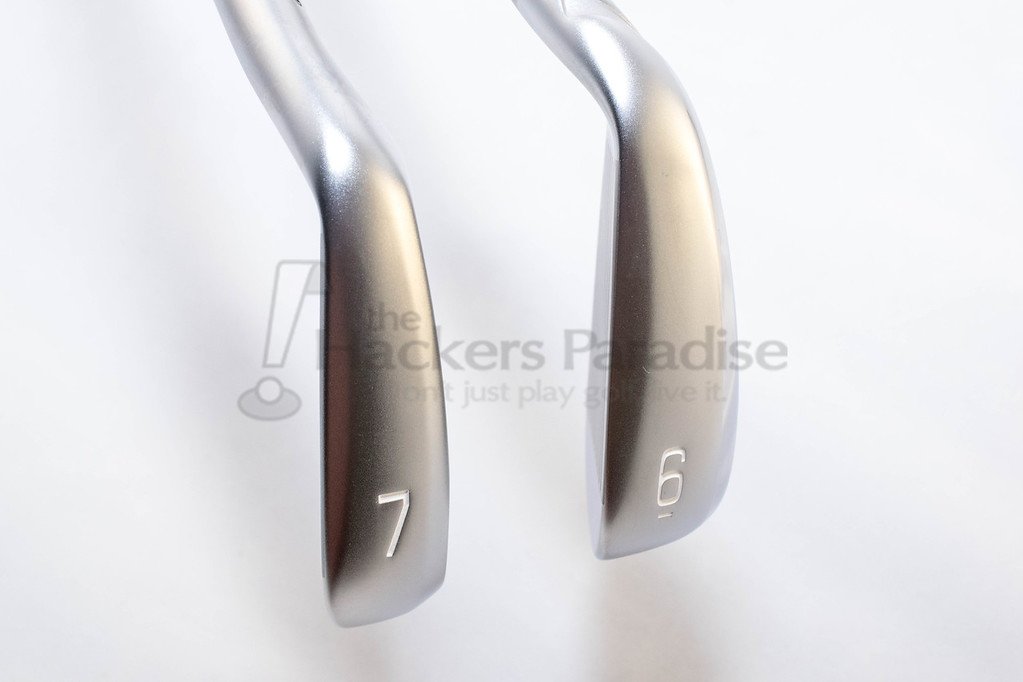 Occupying the scoring section of the bag, the JPX 900 Forged irons left some lasting impressions. When looking at some yardages, there were some slight gains received on these versus some comparable clubs on the market. Similar to what was mentioned earlier with distance gapping, the level of consistency was remarkable, with the only outlier being the gap between the PW and GW, as it was the only gap that was narrowed slightly, sitting at eight yards.
With all of that being said, easily the best characteristic of these irons was the ability to manipulate ball flight, specifically with the higher lofted clubs. Having the ability and confidence to hit the ball high and low in to greens was certainly a joy with the 900 Forged.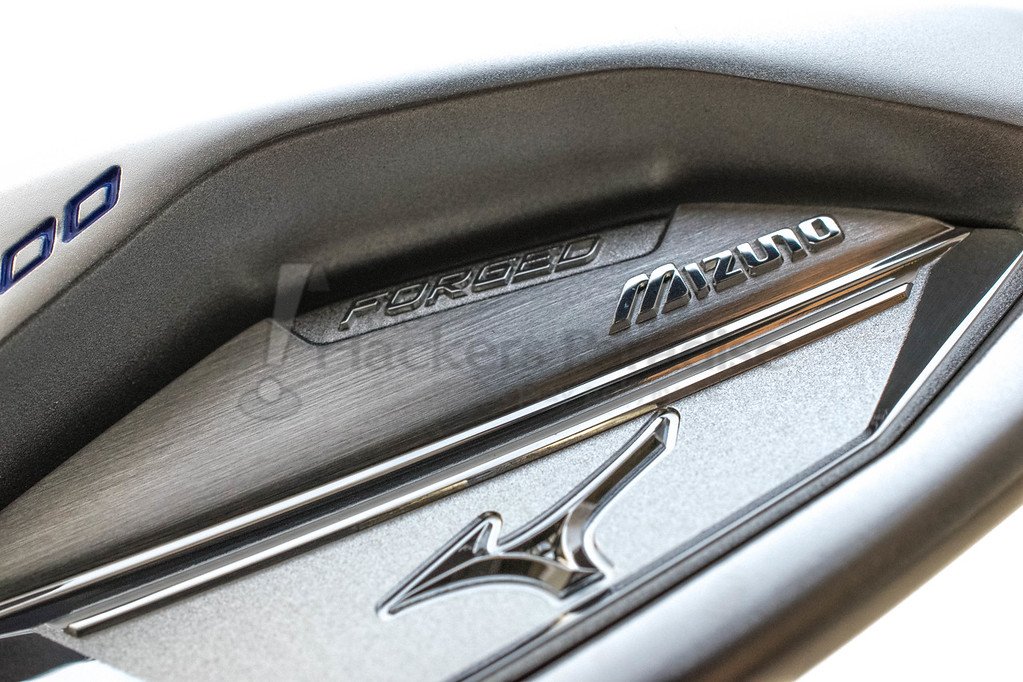 Around the golfing world, and even more so on the internet, there is a strong sense and predisposition that a forged iron is going to be an iron that is going to produce a softer feel to many of its counterparts. Mizuno has gained a reputation for producing some of the finest, and softest, feeling irons in the world, so it is somewhat surprising that the JPX 900 Forged just did not give that sensation. They do not employ an overly firm feel, but there is something missing compared to what Mizuno irons of the past have felt like. Instead of a really quiet iron, they give off a little more of a crack, that at times can feel on the harsh side. These irons certainly have the look, they have the name, but they are somewhat lacking in terms of that feel that so many crave from an iron of this ilk.
Conclusion
Overall, time spent with this combination set was really enjoyable. Mizuno is one of those companies that really tries to hit every segment of the golfing market. Perhaps that is the best reason right there to spend some time with a fitter and utilizing the Shaft Optimizer. With the many options under the JPX name and with the upcoming MP lineup, it is worth taking time to see exactly which setup is the right one to earn a spot in the bag. Not tested in this review is the JPX 900 Tour, which will suit the better player looking for the most traditional makeup of this line, and might even be a combination idea with the Forged. Being able to blend these lines effortlessly is something that golfers could really see some benefit from, if that is a path they want to go down. If not, the Hot Metal irons will do well for those looking for forgiveness and distance, in a package that does not offer a ton of offset or an extremely thick topline, while the Forged will offer clean lines and a good amount of distance and consistency. In terms of price, the Hot Metal irons retail for $899 and the Forged irons coming in at $1199. More information on the JPX 900 lineup can be found at www.mizunousa.com.