When the JPX-EZ and JPX-EZ Forged lines were introduced two years ago it set out to provide more game-improvement oriented offerings to fill the void within the Mizuno lineup. While the idea was a very good one, the aesthetics and performance did have lingering issues for some. This year however, Mizuno has set out to evolve both lines in all aspects and provide a well-rounded choice in the game-improvement sector of irons.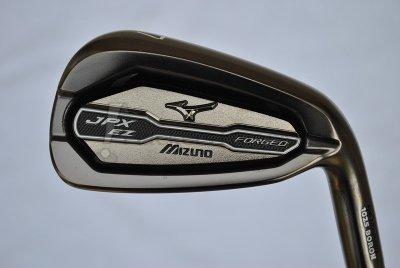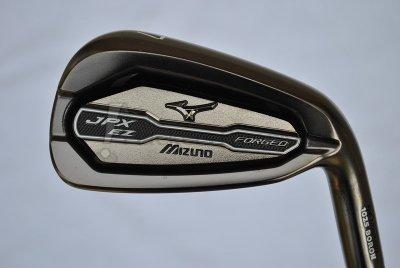 THP was able to get the new JPX-EZ Forged irons in 4-GW in hand for a more thorough look and breakdown.
Information from Mizuno:
The use of 1025 Boron catapults the JPX EZ Forged forward with increased distance and forgiveness. With the 30% stronger 1025 Boron material, the JPX EZ Forged irons deliver a thinner face for amazing distance, while allowing the weight savings to be distributed out to the four corners to amplify the Power Frame design resulting in maximum forgiveness.
The wide sole design helps to lower the sweet spot to deliver effortless flight. Moreover, the Triple Cut sole helps the player cleanly strike the ball from all types of lies. All of these advancements were achieved without sacrificing the elite feel sensation that you only get from a Grain Flow Forged Mizuno iron.
Specifications:
| | | | | | | | | |
| --- | --- | --- | --- | --- | --- | --- | --- | --- |
| Club # | 4 | 5 | 6 | 7 | 8 | 9 | PW | GW |
| LH | Yes | Yes | Yes | Yes | Yes | Yes | Yes | Yes |
| Loft º | 22º | 25º | 28º | 32º | 36º | 40º | 45º | 50º |
| Lie º | 60.0º | 60.5º | 61.0º | 61.5º | 62.0º | 62.5º | 63.0º | 63.0º |
| Off Set " | 0.220″ | 0.209″ | 0.201″ | 0.189″ | 0.181″ | 0.169″ | 0.161″ | 0.142″ |
| Bounce º | 2º | 3º | 3º | 4º | 4º | 5º | 6º | 7º |
| Length " | 38.25″ | 37.75″ | 37.25″ | 36.75″ | 36.25″ | 35.75″ | 35.50″ | 35.25″ |
Aesthetics:
The largest issue with the original EZ club lines for most really came down to aesthetics, while the finish caught the eyes of many the decision to go with orange as a secondary/badging color really left a large segment underwhelmed. This year with the new JPX-EZ Forged that has been addressed and Mizuno has clearly recognized they can indeed blend a modern/tech look with cleaner and more subdued badging.
The EZ Forged feature an extremely clean Black Ni finish which combined with black badging accents leaves behind a modern design that will appeal to a much wider margin. Where the finish is concerned, the EZ Forged wear with a slow and steady "lightening" rather than really wearing "off" of the irons. The thing to remember here is that no dark finish will be perfect, wear happens and personal preference/tolerance will be important here.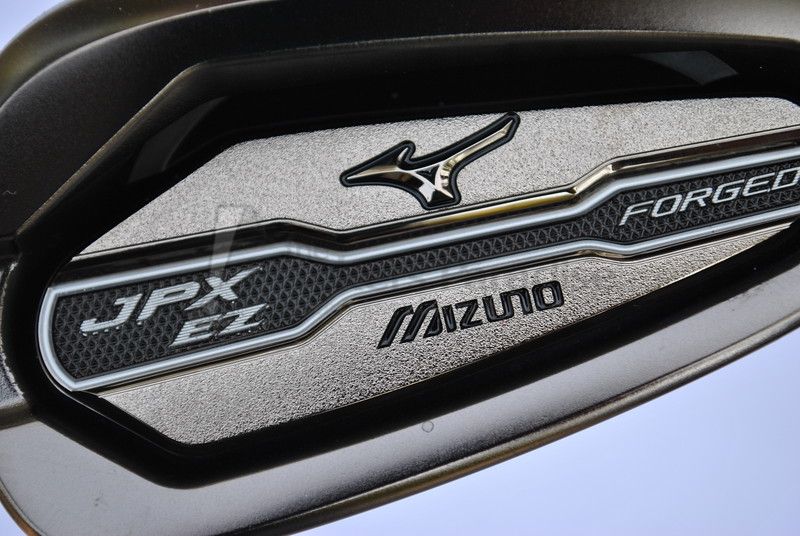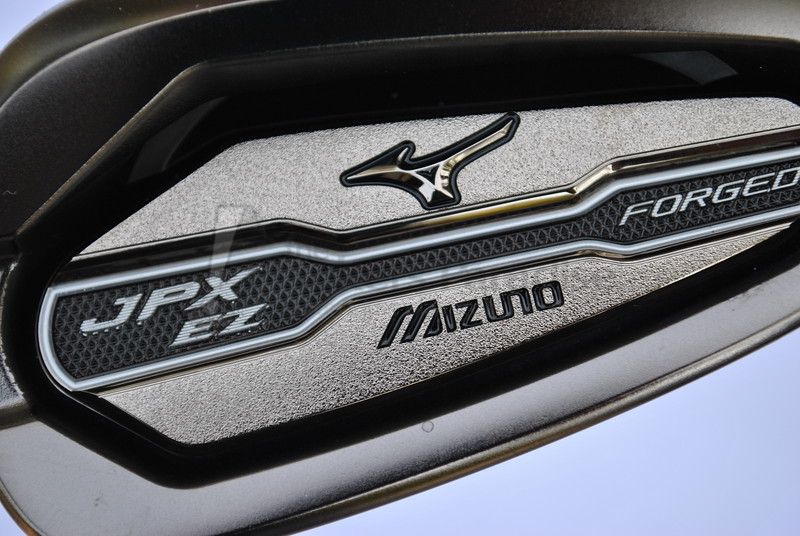 A nice move by Mizuno worth mentioning is that they have gone away with their traditional stock grips and instead went with blue Golf Pride NDMC's. While grip selection makes no difference to some, it is nice to see them upgrading from the cheaper options to one of the most popular grip offerings on the market.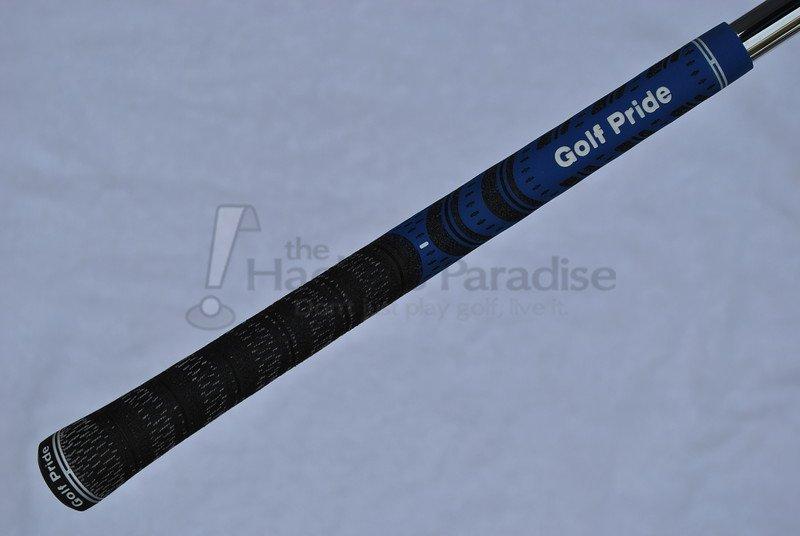 Overall Performance:
Although the EZ Forged are a game-improvement classification (8-18 handicap according to Mizuno), they maintain a relatively balanced footprint (sole width, offset, topline, etc.) and prevent becoming cumbersome at any point. The irons have enough size from heel to toe to allow for a lot to be done internally to maximize the perimeter weighting of the iron in what they call their "Power Frame" design. Another contributing aspect to the design is the use of Boron, which since it is 30% stronger has allowed Mizuno to further push the boundaries of their face thickness and increase ball speed retention on misses.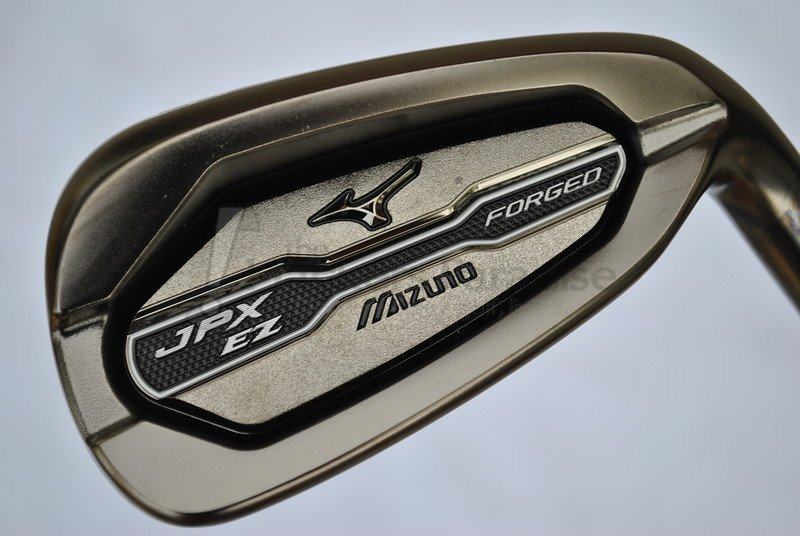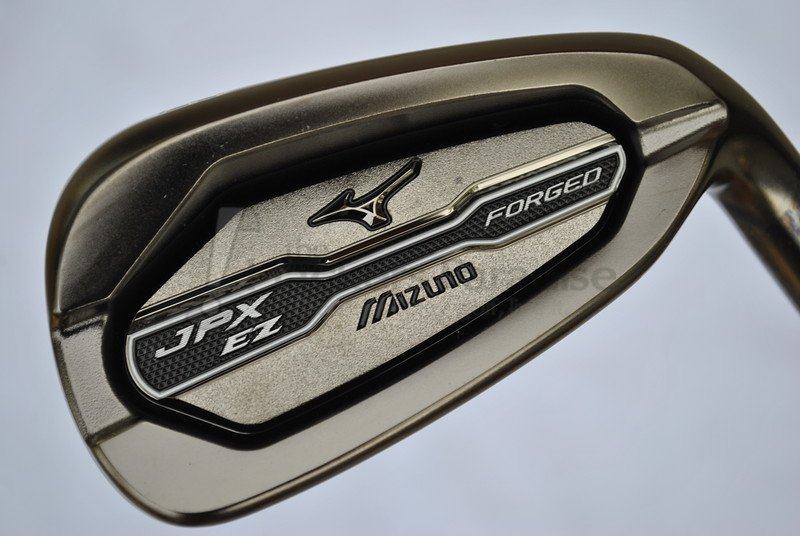 The ball flight seen off of the original EZ Forged posed some rather significant performance issues where the launch was concerned, so that was the area this reviewer was most immediately focused on for this most recent version. While the flight certainly is still on the higher end of the spectrum (peak heights were from 31 to 34 yards throughout the set for this reviewer) it was a much more progressive flight from the long to scoring irons whereas with the last release all irons suffered from distance loss due to significant launch/flight characteristics. With these, the flight was definitely highest into the scoring irons, teetering on the point of diminishing returns, but in this case it is almost definitely a personal fitting issue which is a good thing.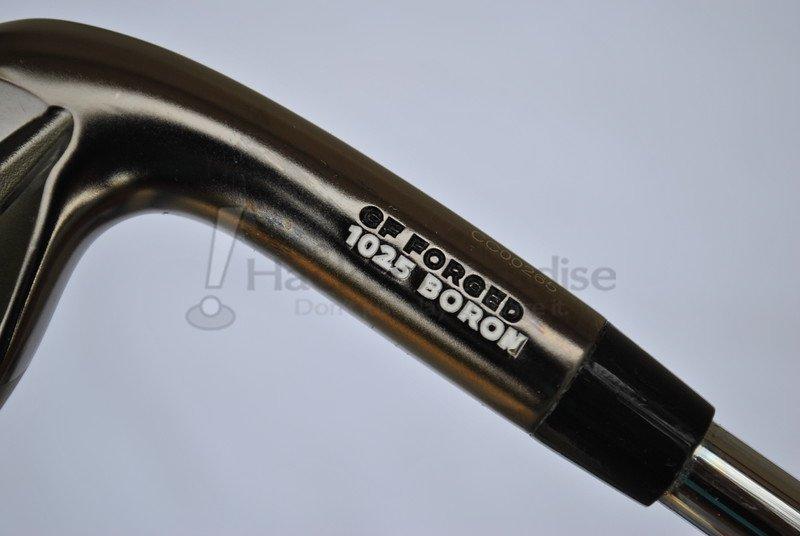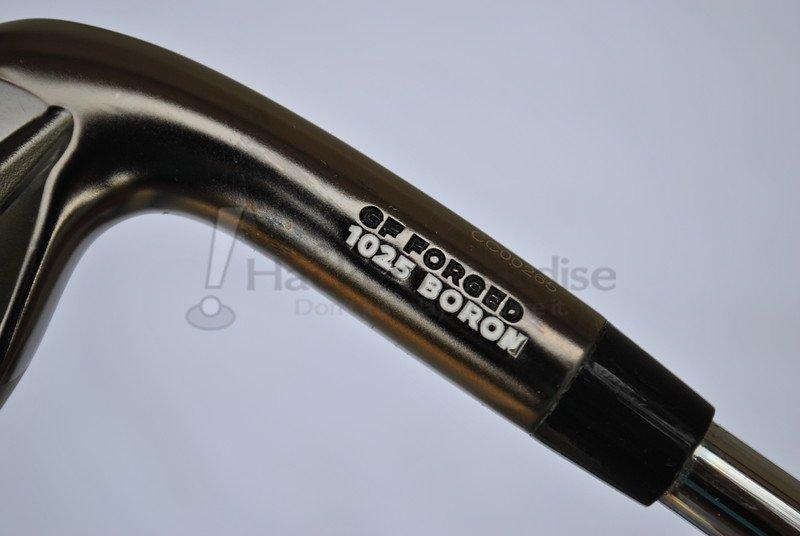 The rest of the package showed a lot of really nice performance traits for the type of iron these are. The EZ Forged produce a very pleasant and somewhat dense sound leading to an almost addictive "feel" at impact, exactly what many expect out of Mizuno. Spin for the irons actually situated on the lower side of the spectrum and when paired with the launch/height traits allowed for really solid distance numbers, actually one of the longer Mizuno irons this reviewer has ever hit.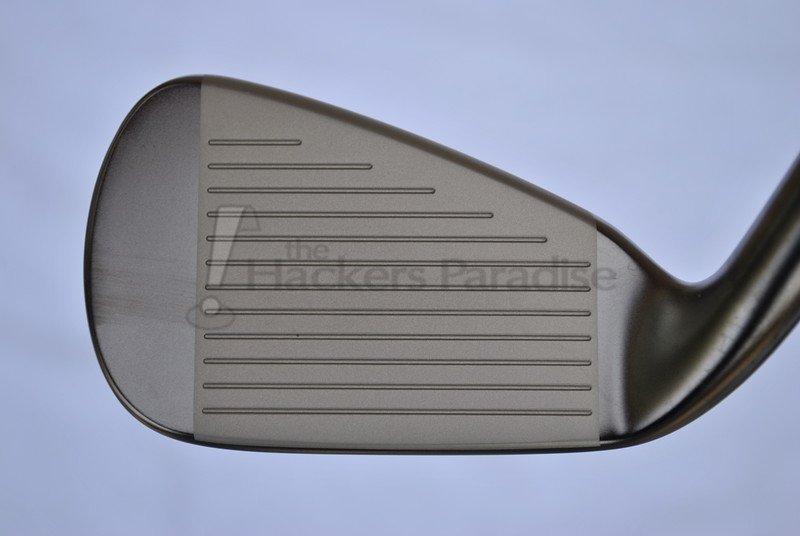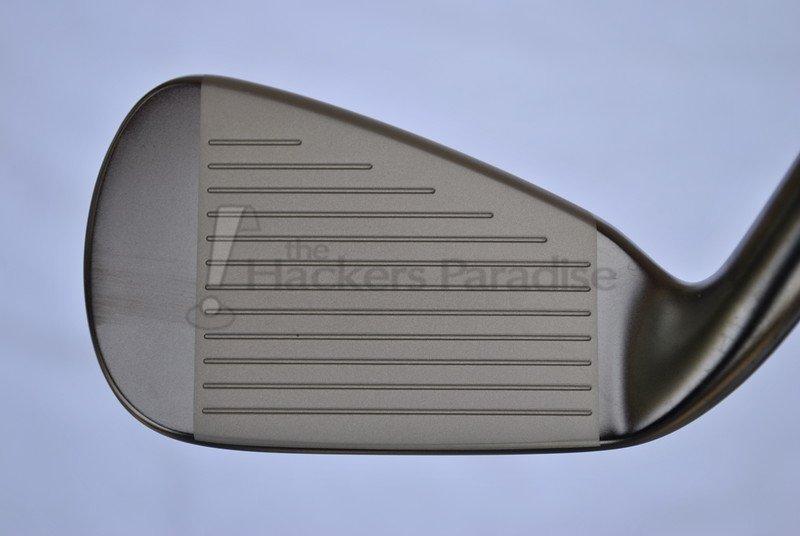 The dispersion and forgiveness factor though is where the JPX-EZ Forged shined the most. As was seen with THP's JPX-Forged review, there is definitely something to the use of Boron and what it is allowing Mizuno to do internally with the irons. The ball speed retention seen laterally was very impressive, and more importantly those shots hit heel/toe side were not overly punished in the left/right gear effect aspect like some more demanding irons are. For this reviewer though the ultimate the standout is the "Triple Cut" sole which while being a little wider overall, the bevel seen on the leading and tail edges really makes it feel/look like a much smaller profile. Better yet, it showed a significant versatility off of every lie that was thrown at it, from the most plush/deep lies to pure hardpan the lack of twisting/digging seen was an extreme positive for an iron of this classification.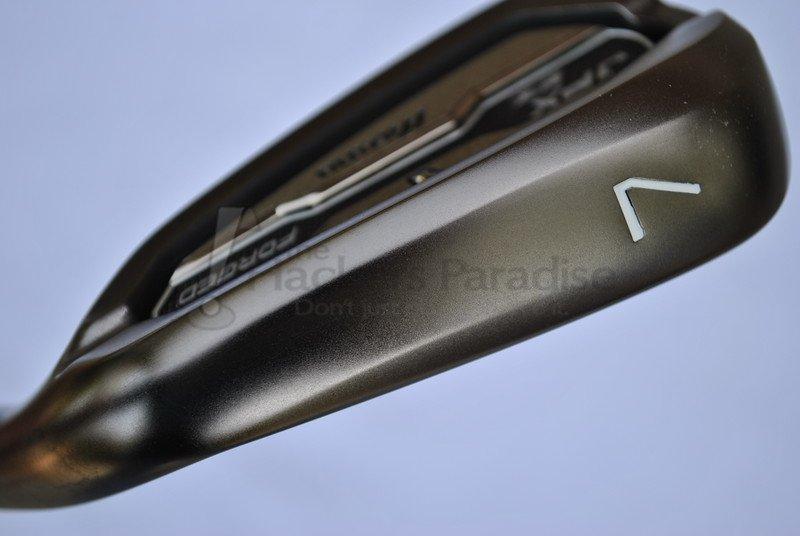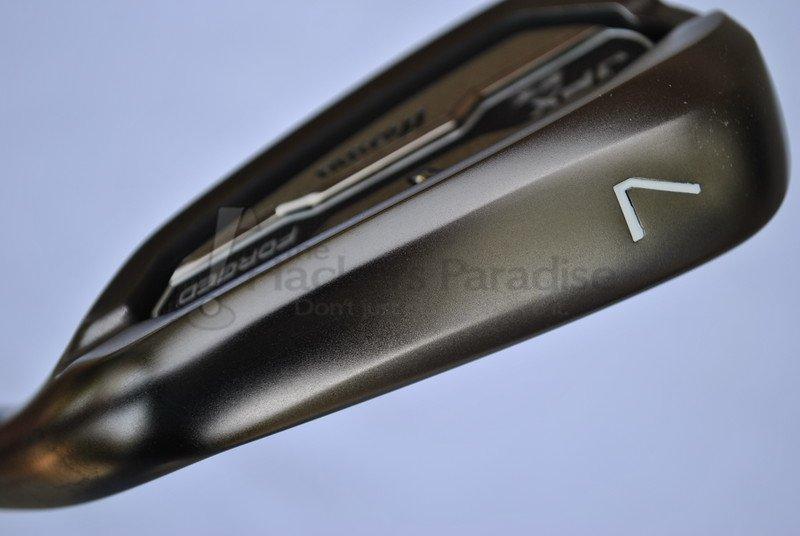 Parting Thoughts:
There is no doubt that Mizuno puts out a lot of iron sets, but with that there is always a rhyme and a reason in terms of providing a more complete lineup. The JPX-EZ Forged are a definite improvement on the first version and showed a lot of playability despite their "forged" moniker. This is a set that definitely has its place not only within Mizuno's lineup but also amongst a broad range of the skill spectrum. No, they won't be confused for player's irons in terms of profile, but they are a real balance of the necessary design traits to facilitate forgiveness while keeping an overall look that will appeal to many.
The Mizuno JPX-EZ Forged irons have an MSRP of $999.00 and more information on them can be found at www.MizunoUSA.com.