Months of buildup, 30 THPers and the fine folks at Adams Golf prepare for the special THP Event called #OwnTheSecondShot. An event that sold out in just seconds several months ago has arrived and the weekend will be like nothing before it. Those not able to participate will be able to follow along in a live update thread on the THP Forum for the entire weekend that is at the bottom of this article.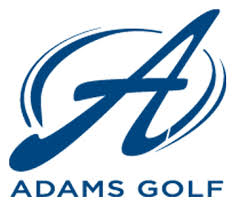 Itinerary
Friday Evening – Meet & Greet party at the Adams HQ in Plano, TX. THPers and members of the Adams team will get together over food and drinks before a big day at the golf course. There may even be a special surprise waiting for each participant.
Saturday Morning – Breakfast at Cowboys Club the gorgeous golf course in Dallas, TX that is the only NFL themed facility anywhere.
Saturday Afternoon – Round of Golf w/ a Twist
Saturday After Golf – Another Meal at Cowboys Club
Team Event
Three THPer teams with the 4th in each group being a member from Adams Golf (Marketing, R&D or Executive Team)
Format – Shamble (with some twists)
The second shot on every hole will be executed with an Adams club (Tight Lies, Hybrid or Iron).
Clubs will be there to take care of this task.
Prizes
1st Place Team: Inside The Ropes experience with Adams Tour Reps at 2014 Colonial + custom built hybrid of their choosing + free roundtrip airfare from Southwest Airlines
2nd Place Team: Custom built Tight Lies Fairway Wood and XTD Hybrid of their choosing
3rd Place Team: Adams Stand Bag & Shirt
Other prizes to be announced at the event include best shot, most tweets from the course, etc.
Follow The Fun
You can follow all of the fun from the time THPers arrive at Adams HQ Friday at 4pm CST through the end of the event with the Champions announced.
Follow The Fun By Clicking Here