At THP, we believe that testing should be done not only by us, but also by our incredible readers and because of that we have another new testing! One of the cool features about being an active member of the THP Forum is that we look to you guys/gals, the consumers, to give feedback on equipment to golfers all around the world. Each month we send out iron sets, drivers, putters, trainings aids and golf balls to our active members to be a part of the THP Forum Member testing.
With so much interest surrounding the new PING i20 irons we thought doing a forum testing was in order. So we are looking for 3 testers to give us a long term review of the new PING i20 Irons, but they won't just be getting any off the rack irons, these will be 100% customized to their liking!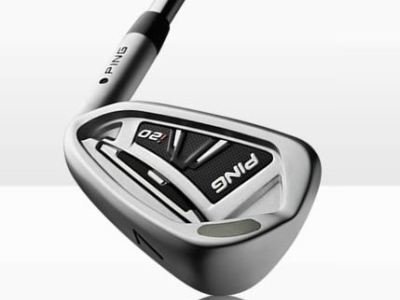 Criteria
You must be able to play golf on a real golf course with real grass. Testing on mats is not acceptable.
3 forum members will be chosen to be part of this testing.
You will be responsible to be a part of the forum review thread for a period of no less than 60 days.
Unfortunately, Morgan Cup golfers are excluded from entering this testing.
Testing Process
If selected it will be your job to test out these irons (minimum of once per week) and update the official testing thread with feedback on your findings. You must be on the forum to answer questions throughout the testing period as well as discuss the equipment thoroughly. This is long term testing and will need updates for a period of no less than 2 months. If you are looking for info on what forum testing feedback should look like, check out the forum testing example thread here.
Testers will get to customize these clubs however they would like. One of the great features about PING is their ability to make completely custom clubs, so RH and LH golfers are both welcome.
To participate you must be an active forum member or become an active forum member. Being active on THP has its benefits and product testing is one of them (monthly testing like this). If you are new, that is okay, being active is more than just tenure.
Rules
This is not a contest, so there really are no rules. All we ask is that you make a post in the forum (link provided below) and answer these questions. Please have an answer to all questions, be honest and be specific.
1. What is your handicap?
2. What irons do you currently play?
3. Have you ever been fit for your irons and if so how long ago?
4. What do you look for when purchasing a new set of irons?
5. Are you capable of playing on actual golf courses with real grass within the next 2 weeks?
Keep in mind if you are not chosen for this, there will be plenty of opportunities in the future here at THP for testing and other product trials. Stay active and you will have a chance to be part of these awesome testings we do here.
Sign up will end Monday, February 27, 2012 at 11:59PM EST.
To sign up for this testing visit the THP Forum HERE.
Newsletter
If you sign up for the free THP Digital Newsletter that hits your inbox each month, you could find out about testing before anybody else. You can sign up by clicking on the Newsletter tab at the top of the page.