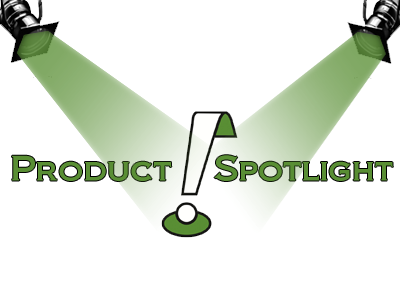 Here in the U.S. we tend to take the word fanatic to a whole new level when it comes to our college affiliations and loyalties. Imperial headwear has decided to venture into this realm of fanaticism with their newest line, the "Tailgate Collection".

About Imperial Headwear:
THE BEST FIT FOR YOUR LIFESTYLE: FROM THE CLUBHOUSE TO THE BEACH HOUSE—AND EVERYTHING IN BETWEEN
Imperial is all about the finer things in life. The back nine at dusk. Cool breeze on a warm night. Relaxing with friends at the beach. Backyard oyster roasts in the fall. Saturday tailgating done right.
We believe life is a series of moments and you better be ready for them. Our mission is to prepare you for endless opportunity by providing style and comfort.
Expert craftsmanship is something we consider a tradition at Imperial. We pay close attention to every detail and every stitch on everything we make. Classic with a twist is what we aim for, and we've been doing it since 1916.
It simply doesn't get any better than The Imperial Life.  Go ahead … tee it up.
The new "Tailgate Collection":
Just in time for the start of the 2015 football season, Imperial Headwear has introduced its Tailgate Collection that features state designed hats with creative style names.
The states included in the collection are: Alabama, California, Florida, Georgia, Kentucky, Louisiana, Mississippi, Missouri, North Carolina, Ohio, Oklahoma, South Carolina, Tennessee, Texas and Virginia. Each hat features the state outline with a defining characteristic of each state.
The Tailgate Collection styles include preppy cotton hats, as well as Imperial's signature Tour Visors and Oxford Bucket hats. All styles are in stock. While consumers are invited to purchase theirs directly online, golf shops are also welcome to get game day ready for the football season by bringing in their local hats that will surely add enthusiasm and conversation to the shop.
The "Boomer"
This Norman inspired cap will stand the test of time. Crafted with Imperial's garment washed maroon cotton twill and unstructured profile this piece has down home roots built in. Oklahoma booms off the center front with bright white direct embroidery. Manufactured with an adjustable buckle to make finding your fit easier.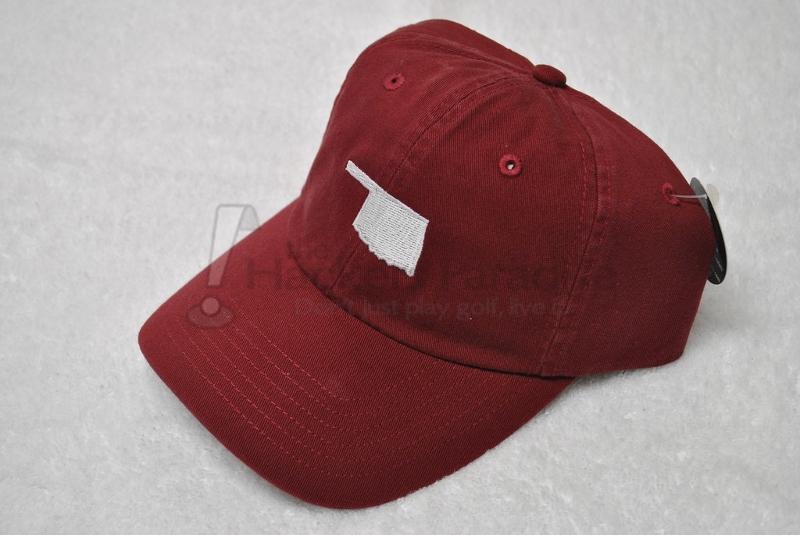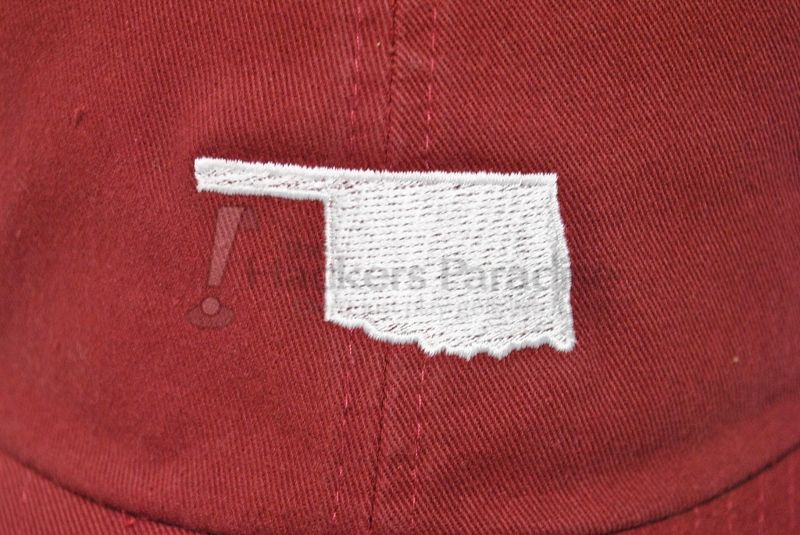 o   Garment washed cotton twill fabric
o   Unstructured Mid-Crown Profile
o   Adjustable polished silver buckle closure
o   Imperial back loop label
The "Rodeo"
Represent your connection to Stillwater with this cotton adjustable X210B style. A garment washed black gives you that relaxed feel and traditional look. We have embroidered the Oklahoma state fill on the center front in a vibrant orange with a bright white border.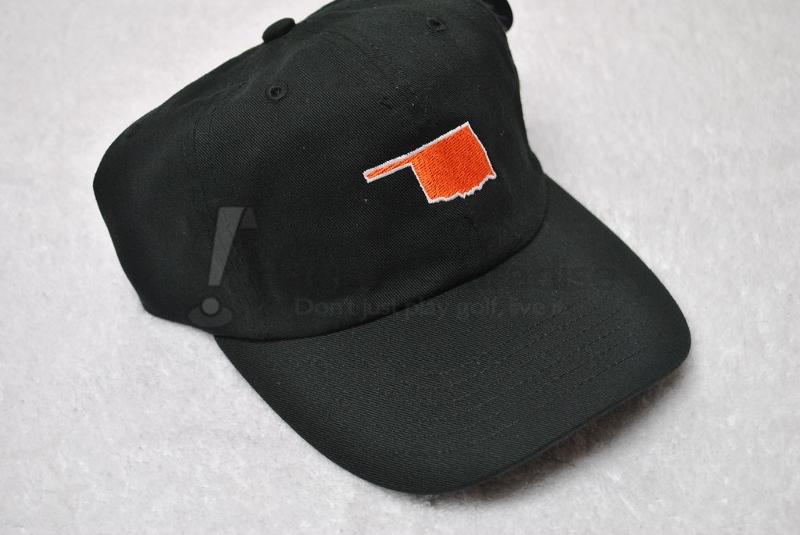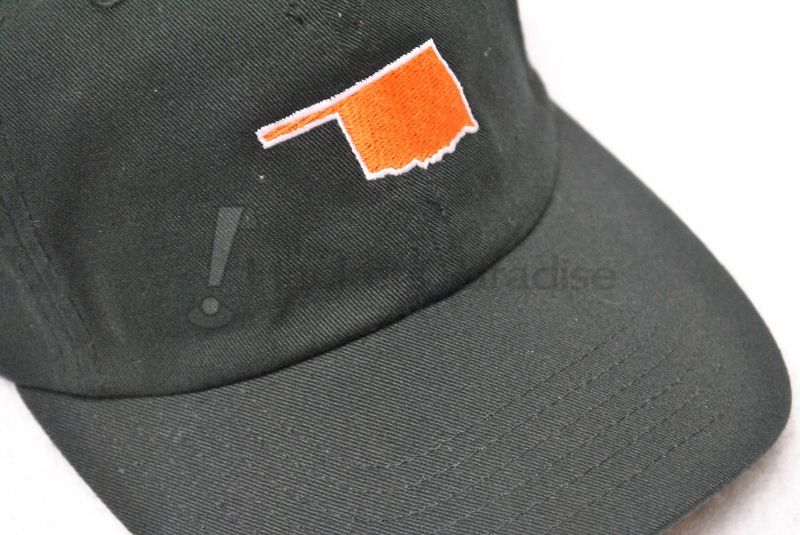 o   Garment washed cotton twill fabric
o   Unstructured Mid-Crown Profile
o   Adjustable polished silver buckle closure
o    Imperial back loop label
Overall Thoughts:
Oklahoma is a very proud and divided state where it pertains to their college allegiances and pride.  So it was very cool of Imperial to send in to THP a hat from the Collegiate College Collection to represent both sides of the coin, Norman and Stillwater. Although every single state is not represented in this line, it makes sense when one thinks about it as some states school pride and rivalries are on a totally different recognition level than others. In the opinion of this reviewer Imperial has done a solid job in selecting fifteen states to be represented that really go "all-in" on college sports and the pageantry/pride that it entails. That isn't a slight at all on other areas, and the line will almost assuredly expand eventually, but overall this is a heck of a starting point.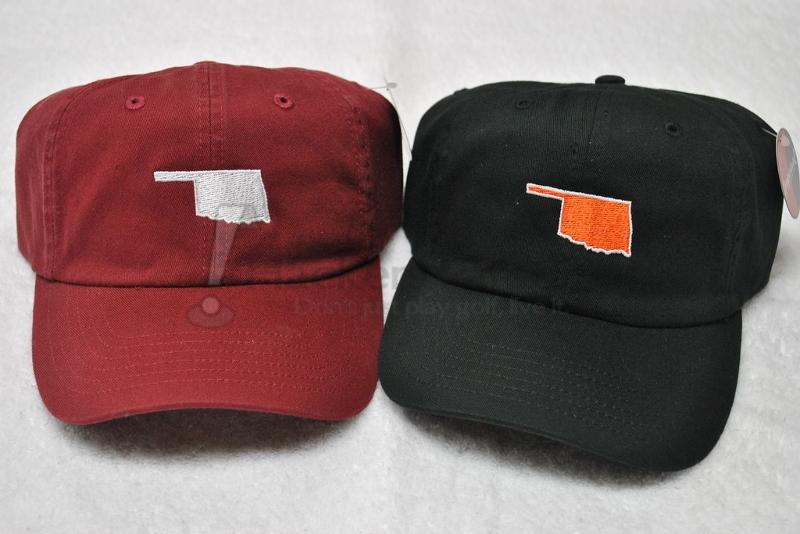 All of the hats offered feature the state embroidered front and center and are accompanied by a variety of different patterns and hat colors. Though some may make the argument that colors don't show any true identifier to the college region with which they are intended to represent, it's a safe bet that most of those within the states featured will recognize and identify them with the proper university instantly. Clearly, this saves Imperial from the licensing nightmare that it would be to get the specific school logos, and it also gives something a little bit different. No, it won't be for everyone, but there is definitely a market for this style of hat, hence why Imperial is releasing their version.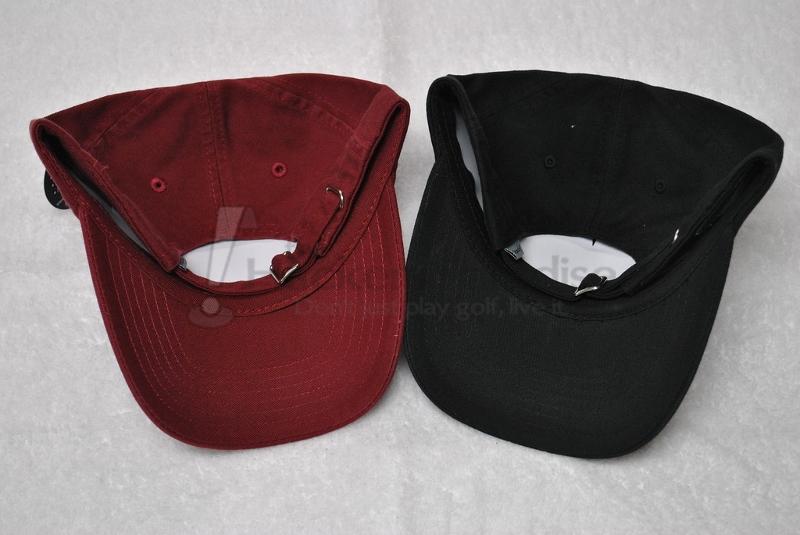 Many may not realize that Imperial has an incredibly strong presence at Pro-Shops all across the country as they do a lot of course logo offerings and styles. The hats are unstructured and made of a quality cotton twill that really does wear and wash well. Clearly, unstructured and adjustable hats aren't for everyone, but they definitely carry a consistent popularity thanks to their ability to look good with a variety of designs, and fit all head sizes.
The "Tailgate Collection" hats from Imperial are priced at $30.00 for hats/visors, and $35.00 for bucket hats.  More information on this and all of their lines of hats can be found on their website at www.ImperialSports.com.