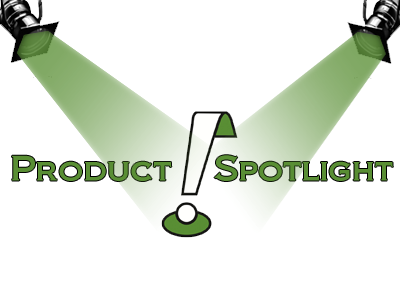 Founded in 2013 and "conceived by and designed for competitive golfers", State Apparel brings to the market a line of clothing built specifically for use on the golf course.

About State Apparel
STATE APPAREL designs and manufactures patent pending, functional, and high performance golfwear that transforms clothing into equipment.
Strategically integrated club, ball, and hand cleaning elements in STATE APPAREL's water and wind resistant garments provide an intuitive solution to golfers' persistent problem of water and dirt, and ensures optimal contact and better performance on every shot.
With STATE APPAREL, you'll never need to step away from a shot to clean your club. You'll stay in the zone and maintain an edge over your opponents.
Competition Pants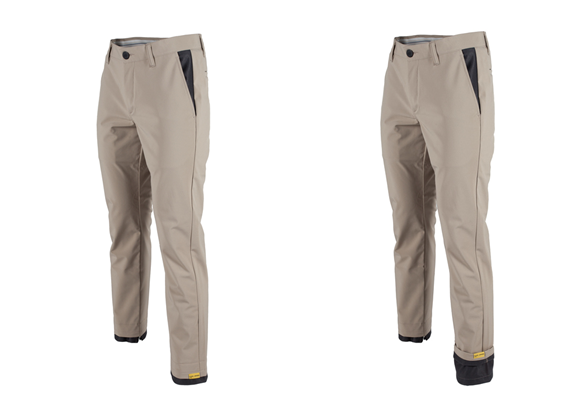 Breathable and stretchable tri-layer performance fabric for water, wind, and wrinkle resistance.

Wiping elements incorporated into the cuff, side pockets, and rear pockets. Stay in the shot instead of stepping away to wipe your clubs, hands and balls.

Reinforced side pockets, with separate sections for tees and tools. Ball cleaning compartment.

YKK zippers allow wiping element on cuffs to drape smoothly over shoes.

Rubberized waist band keeps pants and shirt in place.

Slim or straight fit. Flat front.

Custom logos for team orders.

$205
State Apparel touts the functionality of their clothing lines above all else, and rightfully so. The Competition Pants are unlike anything we've seen before and have a number of features that may come in handy on the golf course. Of course, that isn't to say that there isn't an element of style incorporated into the product. Rather, they are quite smart looking, with a look that will fit in just about anywhere one would play golf.
The material that the pants are made of seems to suggest they will work best in normal to cool temperature ranges. While they are made of a technical material, meaning they are breathable, they are on the heavier side and not exactly ideal for use in hot, humid weather. The good news is that the majority of us move towards pants in lower temperatures, which coincide with things like wind and rain, both of which the material is designed to combat. Even with the heavier fabric, the pants were very comfortable thanks to a hint of stretchiness.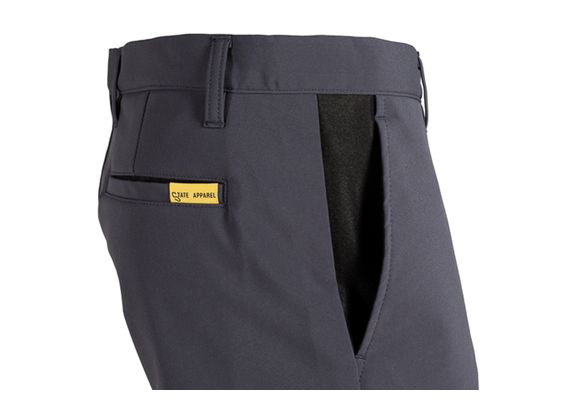 Sizing ran true in the waist and inseam, though in general the pants are more form fitting and straight legged, as opposed to being baggy. Most will appreciate that, but it is worth mentioning. In all, the pants were very comfortable for both walking and playing golf in.
The features that State Apparel seems most proud of are the built-in cleaning patches in the pockets and around the cuffs. In practice, it was difficult to adapt to the idea of actually using them for that purpose (as opposed to a towel), but the lined pockets were particularly helpful since they are divided internally and not as susceptible to showing the remnants of dirty golf balls and tees through to the outside of the pants. The idea of using the cuffs as a place to wipe off dirty clubs was more difficult to get on board with, though if used correctly it is conceivable that some would find it convenient.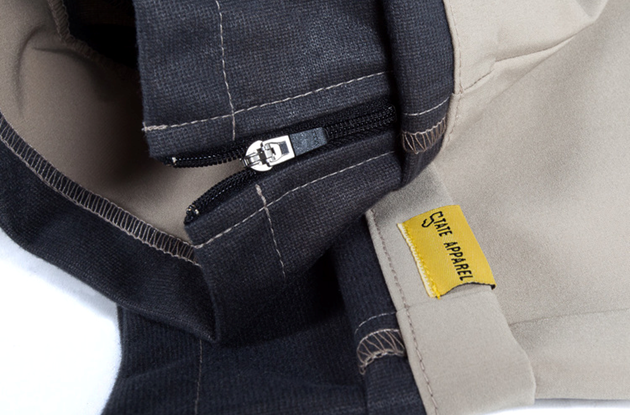 Competition Shirt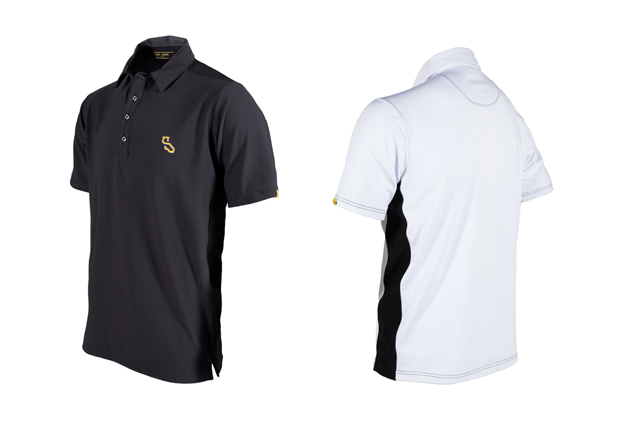 Moisture-wicking performance stretch fabric.

Wiping elements in the side panels are a perfect complement to the Competition Pants.

Streamlined fit with sleeves that never get in the way.

Curl-free collar.

Recommend sizing up, if you're a big swinger who prefers a looser fit.

Custom logos for team orders.

$105
The Competition Shirt is also built of a technical material designed for breathability. Again, the material was on the heavier side, and use in high humidity showed the shirt is probably best for normal to slightly above average temperature ranges. State Apparel recommends sizing up with this shirt and sampling seemed to indicate that is a good idea. A shirt in size XL fit tighter in the chest and shoulders than many size L shirts with today's "American cut". At 6" tall and 180 lbs, the XL seemed to be a decent fit for the reviewer. With a slightly shorter than normal length, those with longer torsos will definitely want to pick a larger size.
The built in wiping elements are on the side panels of the shirt, which does make them convenient for wiping off wet or grassy fingers, though again – it sometimes just didn't feel right to do something our mother was so adamant that we not do as children. The fear was that missing the panel slightly would stain the white shirt, but it may have been a little easier to take the plunge in the darker gray version.
The collar stood up to multiple washes and the shirt typically came out wrinkle free with a low-temperature tumble dry. The heaviness of the material does suggest the Competition Shirt will be fairly durable, something that is sure to be valuable to heavy users.
Final Thoughts
State Apparel appears to be geared towards the competitive golfer, and a sampling of their products seemed to show that is who they will appeal to most. Both the pants and shirt were built to last and offer resistance to some of the less pleasant conditions that arise more often for the more serious players among us. They offer custom logos and currently outfit a number of high schools in the San Francisco area. Though the utilitarian features offered in the line are interesting, it may be a little much for the casual player, especially based on the higher price point and lack of color options. Regardless, they offer what appears to be a high quality product that should hang in there with repeated use. More information on State Apparel, including their online store, can be found at www.stateapparel.com.