Last year we brought a full review of the entire lineup from Sacks Parente. Today they are introducing a new model called the Series 99. In a sea of similar looks and styles, how do you go about creating something unique, while still maintaining a look that is wanted and cherished by the golfing public?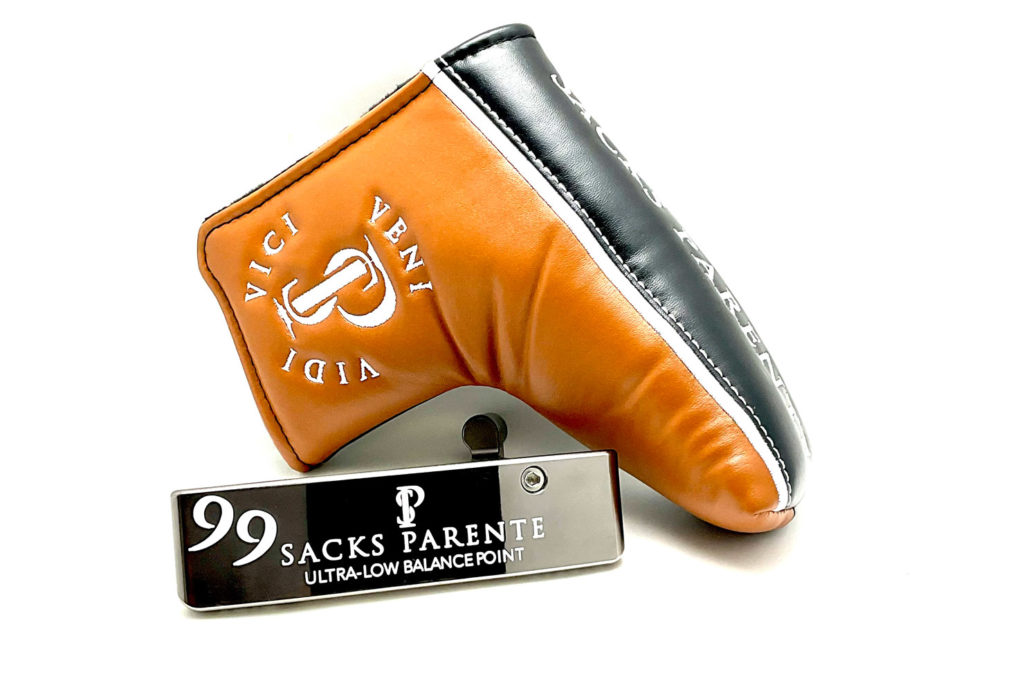 The Sacks Parente Series 99 is not a recycled shape with a new name stamped on it. The company stayed true to their technology with Ultra Low Balance Point design (ULBP) and Forward Center of Gravity (FCG) that runs through the entire line of putters putting instruments they offer. Before jumping right into the new model, let us refresh your memory on what these do.
ULBP creates a natural release of the head without the need for any steering or guiding towards the intended line. Kind of like an anchor without the need of an anchor if that word soup makes sense. Weight low and removal of weight high offers a pendulum like movement with natural flow.
FCG, is as simple as it sounds, although not as simple to simply create. Forward Center of Gravity is in fact, weight forward and one of the founders had this to say when we asked about how it impacts their equipment and putting in general.
"Through testing, we have proven that keeping as much weight forward in the putter head makes a better putter. It eliminates or limits the amount of gear effect on off center hits, helps create an almost immediate roll with little to no skid/bouncing, and allows the ball to roll out much straighter. Combined with ULBP, it helps make Sacks Parente Putters the most forgiving and accurate putters I've ever tested." said Steve Stacks.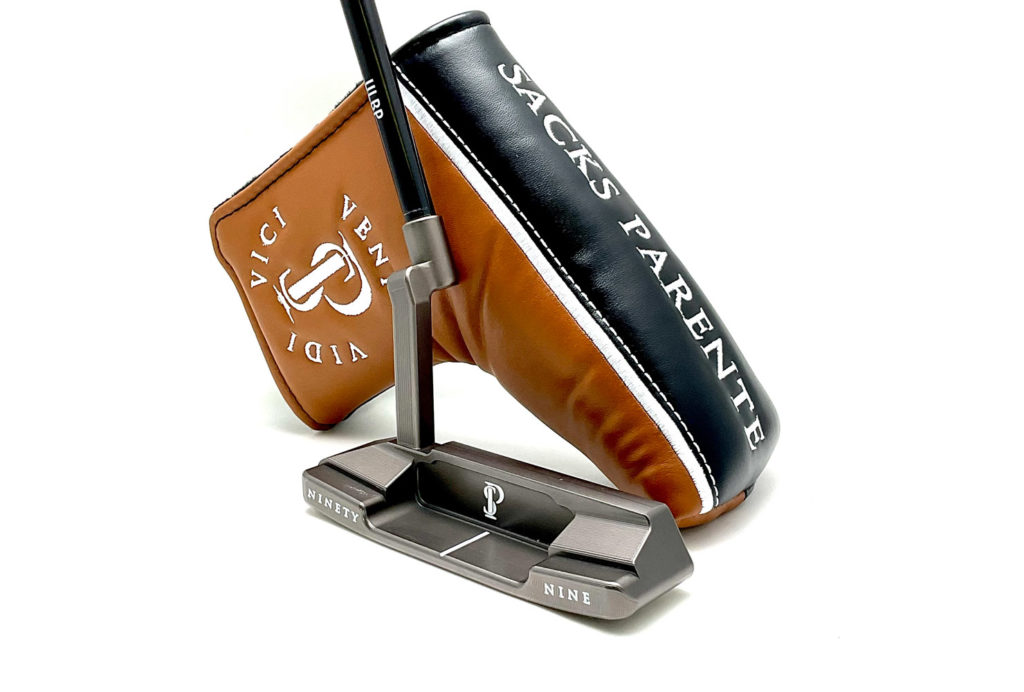 That brings us back to the Series 99 Putting Instrument and how these "ideas" and their implementation bring an incredibly stable tool. Losing control of the club head through the putting stroke is more common than you think. Companies have tried to combat that (and some successfully) by making putter heads larger and heavier or worked to re-distribute the weight throughout the shaft for better balance.
The Series 99 is 100% CNC milled from 1020 carbon steel billet. The putter is finished in a gun metal dark grey with a single sight line on the rear flange. The feel is dense and with a full impact sound. These are all subjective thoughts on a putter but what isn't subjective is this is not your standard putter that mimics the popular style.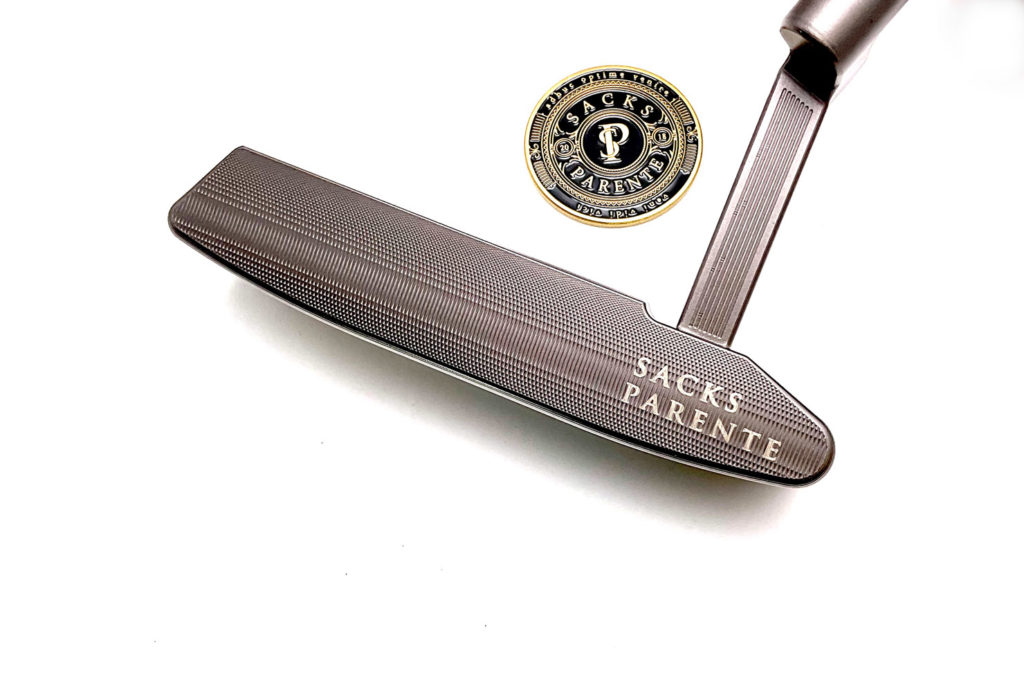 Sacks Parente designed a cavity that allows for more weight distribution to other areas for more balance and stability. The old MOI term comes up here and while we believe it has become a bit of a catch-all for all things forgiveness due to lack of understanding, in this usage, it makes a ton of sense.
By using their new aluminum hosel design, Sacks Parente was able to move nearly 25 more grams of weight into the head. Utilizing the body shelf and pads of the putter, this weight is moved forward, towards the face (see FCG above).
The above is pretty deep in terms of engineering, but as you can see from the images, the finished product is refined. Elegant, while still looking traditional. A putter putting instrument that doesn't necessarily pop in a sea of similar looks, but when you roll out the differences are stark and immediate.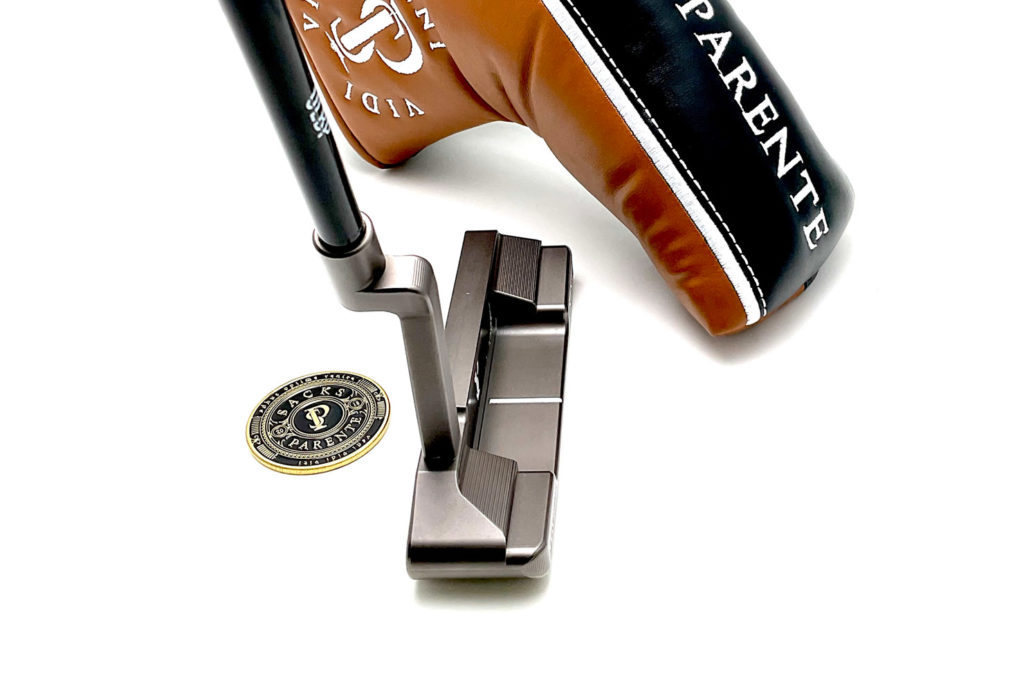 For more information or to order the brand new Sacks Parente Series 99, check out their website here. This new putting instrument will begin shipping soon and for the remainder of this month, you can get 15% off the pre-order price.
The Details
In Stores: Orders are Expected to Begin Shipping 9/7
Cost: $349
Dexterity: RH and LH
Length: 32″ to 37″
Loft and Lie: 3 Degrees and 70 Degrees
Shaft: Sacks Parente Shaft Choices Available