At THP, we have always found the best way to truly provide our readers with the ins and outs of the industry is to go straight to the companies. Over the years, these interactions have been a staple of what THP is all about, and one company who the entire community has had interactions with since the beginning is SeeMore Putter Company.
As a brand with instant recognition among most golfers for the countless memories and majors they have been a part of, they have also since day one had a set of core beliefs that they have not strayed from. For SeeMore, the name of the game is helping golfers enjoy the game more through better and more consistent putting. From the beginning, their Rifle Scope Technology (RST) has been a game changer, and as the game has continued to evolve, so too has SeeMore.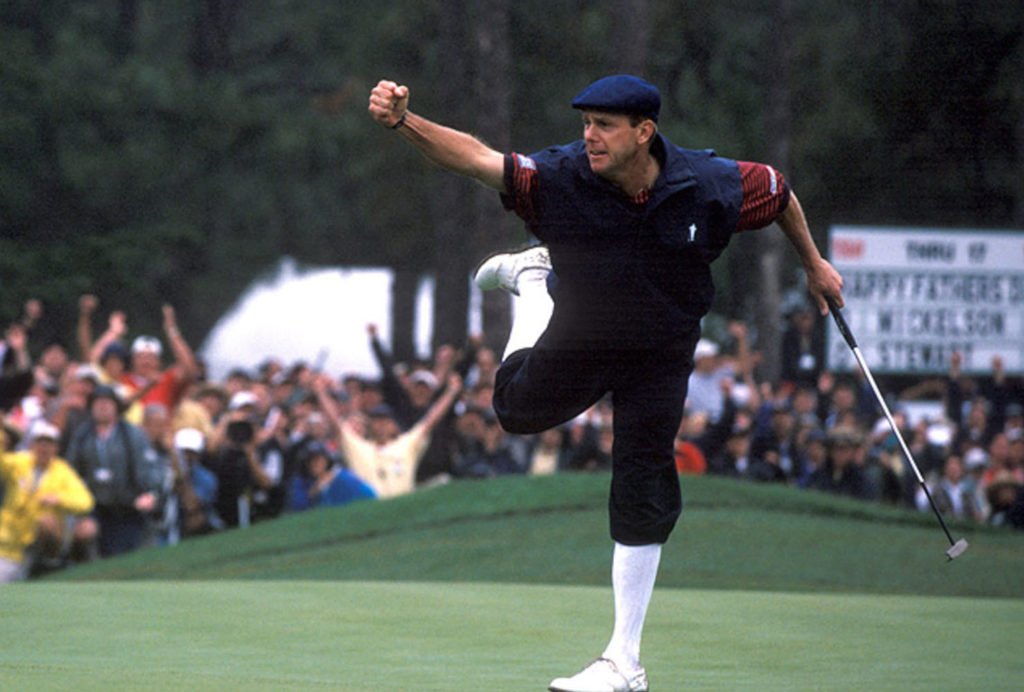 We wanted to have a conversation with them as to where they have been, where they are now, and where they are going as they continue to innovate.
THP and SeeMore go way back and most of our readers have a familiarity with the brand and its emphasis on eliminating variables and making putting more fun for golfers, but if you could describe SeeMore to newcomers how would you go about it?
SeeMore has been a brand ahead of its time since its launch in 1998. It was immediately recognized by golfers of all levels as essentially a putter that had "training aid" type benefits in terms of helping the golfer improve everything about their putting from set up to alignment to posture to stroke. But as it was USGA conforming, it could also be used in play, offering golfers a way to build a simple system to ensure the best putting of their life. This was true of recreational golfers, avid amateur golfers, club professionals, and PGA Tour players. It also was a product that brought the benefits of fitting and instruction combined into the putting arena, as the simple patented SeeMore RifleScope Technology alignment system was the foundation for helping golfers and/or their instructors get the golfer set up the same way every time, for a tour type putting stroke, eliminating variables and guaranteeing consistency. And almost immediately, the SeeMore putter became the most talked about golf product of 1999 when Payne Stewart used a SeeMore FGP blade to sink the longest putt ever to win a US Open on the final hole, defeating Phil Mickelson in a Major Championship for the ages. That putt remains one of the most iconic putts and moments in the history of Golf, and Payne Stewart went on to lead the entire PGA Tour in putting statistics for the 1999 year.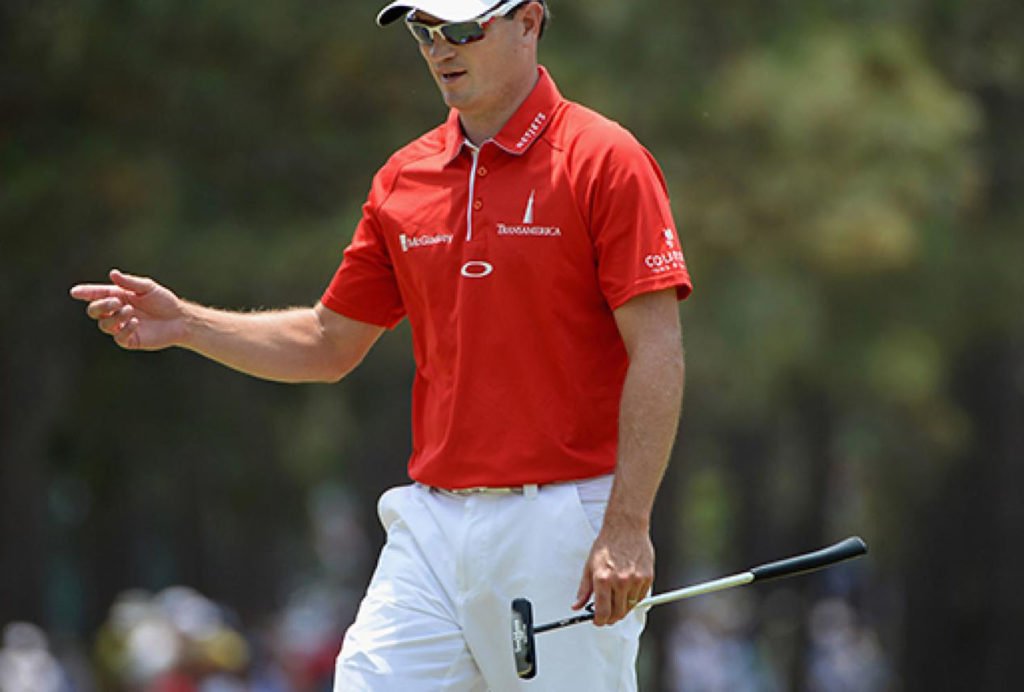 2. What about your putters sets you apart in such a crowded segment?
Every SeeMore putter features the aforementioned RifleScope Technology alignment system (RST). When the golfer lines up the putter and hides the red dot, the set up will be correct, square to the target line, and the golfer's head, shoulders, hips, and feet will be in perfect alignment and balance with the putter, allowing a natural stroke where the putter releases on the perfect path, with the correct loft and lie, leading to a better, more consistent roll and more made putts.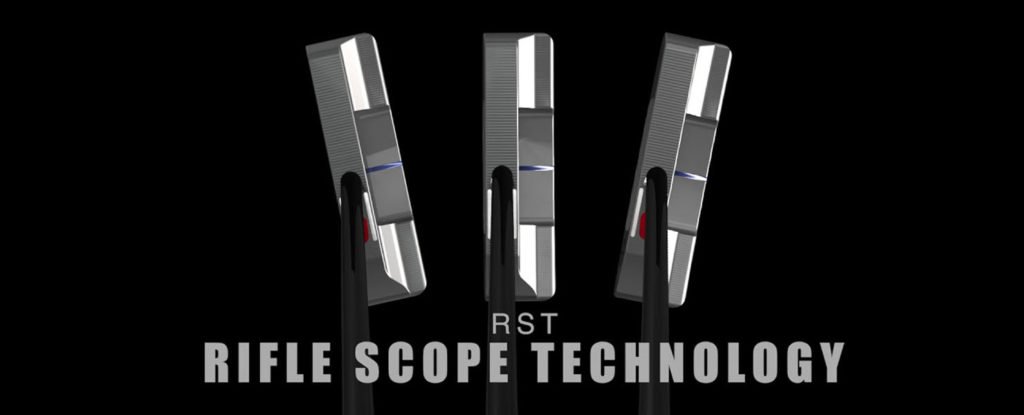 3. You currently offer putters across the spectrum both in price as well as aesthetics, why so much breadth in the options?
First of all, in terms of design breadth, as a putter company and brand focused on all things putting, we have recognized that golfers have come to love a wide range of putter shapes and features across the full spectrum from blades to larger mallets. SeeMore's RifleScope technology will make any putter design and shape better, by giving the putter a built-in alignment system with a radar like lock on capability, so we try to offer something for everyone and meet the needs of all golfers. Regarding pricing, all of our putters will have perfectly milled faces and precision alignment systems, starting at our opening retail price point of $200. As you move toward our 100% milled line, the added costs of milling entire putters from 100% pure blocks of investment grade stainless steel, or precision aircraft aluminum, will bring the retail price point for those into the $300-$500 range, and above that for some custom shop options. While golfers seeking nothing but solid functional design and performance will find our $200-$300 Classic Series putters to be game changers and lead to the best putting of their lives, other golfers who seek the best of the best when it comes to the putter, will find our 100% milled putters at the higher price points to be a unique combination of performance, beauty, feel, aesthetic perfection and personal confidence on the greens.
4. SeeMore is synonymous with center and near-center shafted putters, but this year you introduced something new, an RST Plumbers Neck hosel. You have also tested and even released some different plumbers neck and RST blends in the past, but what sets this version apart from those?
The new RST Hosel Series is finally the plumber neck design we have been seeking over 20 years. It offers the full benefits of RifleScope technology with an offset hosel. The design is striking in that it will initially appear comfortable and familiar at address, but upon closer inspection, the golfer will find the most unique plumber neck design on the market. It is the neck of the hosel itself that serves as the foundation of SeeMore's RifleScope alignment system in this new design, much different than earlier iterations. The setup is precise, and the balance and flow of the plumber neck hosel, called RST Hosel, creates the most stable stroke dynamic that a plumber neck design putter has ever offered.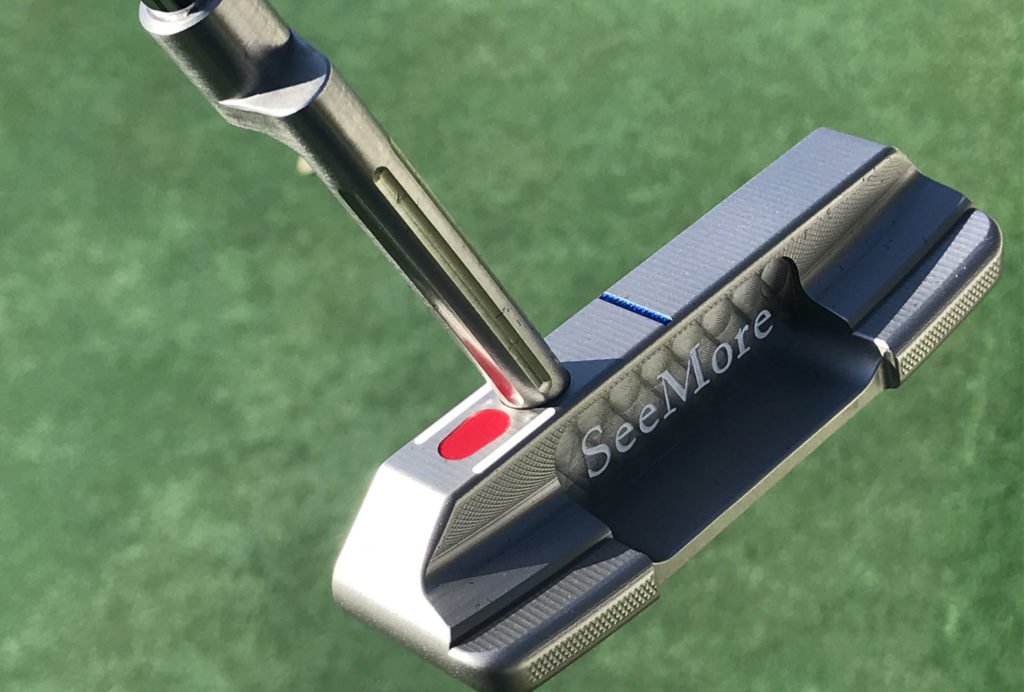 5. Are we going to see the new RST Plumbers Neck expand to be offered through all models of SeeMore putters, or will it be limited in scope for now?
It is currently available in 7 models in RH, and 6 versions in LH, covering the full range of options, blade, small mallet, large mallet, and high MOI mallet, so golfers can find this great new option throughout our line right now!
6. As wild and unexpected as the year has been beyond golf, is there anything else we can expect to see from SeeMore as 2020 continues to evolve?
The SeeMore Custom Shop is also being "soft launched" to the thousands of friends that we already have that play and love SeeMore, bringing a tour tested concept to our most avid customers first. And SeeMore continues to lead the way when it comes to bringing together great putter designs with game changing technology benefits and a system of fitting and instruction that focuses on total game improvement over time!
As you can see, SeeMore definitely isn't resting on their laurels, they're as fully committed as ever to finding ways to not just improve their offerings, but to improve golfers' games on the greens as well. What do you think? Jump in and comment here or on the THP community with your feedback and thoughts!