A couple of months ago we did a rather lengthy article on the Sacks Parente putters putting instruments. We got a number of questions asking how they sound and feel and thought what better way to share that information than video. Sacks Parente TESTED!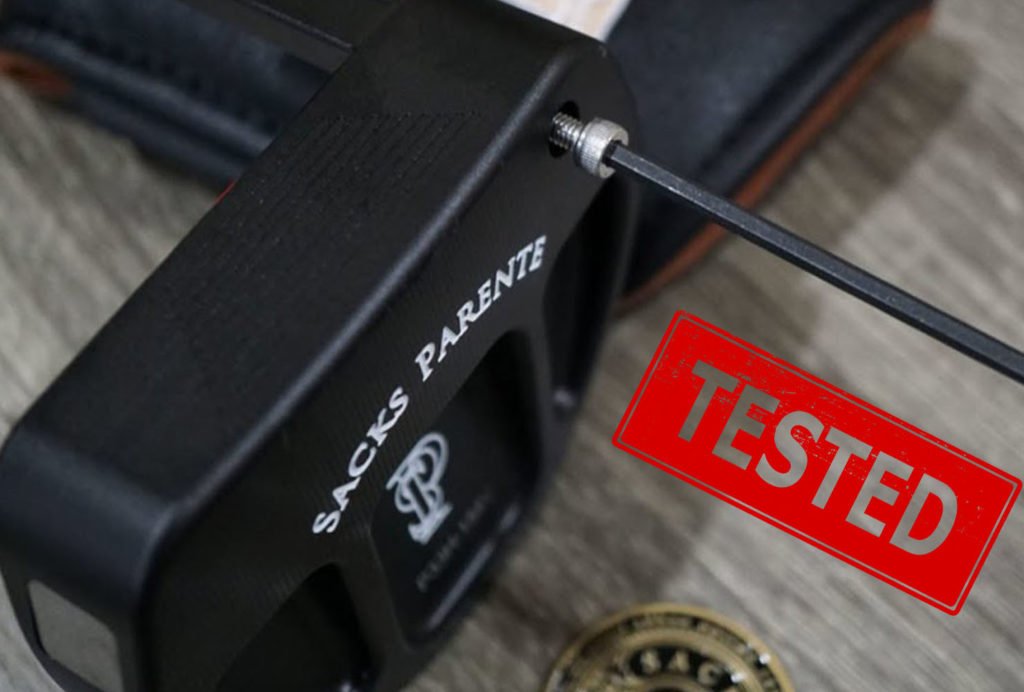 Sound TESTED: Sacks Parente features all three putters that we have in the THP Tech Studio explained and then hit a few times for you to gauge the sound. We have a tiny microphone placed right by the impact so it picks up everything and you can definitely hear the subtle differences.
The models tested are:
Series 66 – Blade with a plumber's neck
Series 54 – Mid Size Mallet
Series 18 – Unique blade reminiscent of a throwback that has been modernized
As you can see/hear each of the three models has a distinct sound to it and that falls very close to what the perception of feel is. From full and dense to a more crisp offering, Sacks Parente appears to have an option that will fit most ears.
Which one of the Sacks Parente putting instruments sounds best to you? Give us your thoughts below. For more information on these putters, check out their website here.