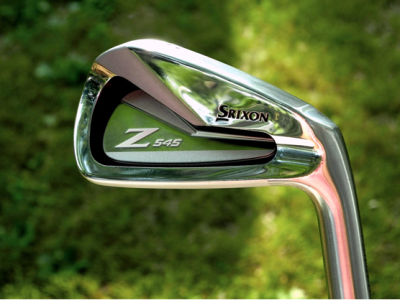 Srixon Golf today is announcing the US release of two new iron sets, the Z 545 and Z 745. This marks the company's re-entry into the US market with golf clubs, which had been exclusive to Japan since 2011's Z-Star series.
The 545 irons are classified by Srixon as matching skill levels of 'all ability', while the 745's (which have a smaller profile) are considered 'Tour' irons. While different in size, both share some technological attributes and have a very consistent look.
Seven of THP's readers were among the first in the US to try these two new sets out during the 2014 Morgan Cup, so stay tuned for feedback.
Key Technology
FORGED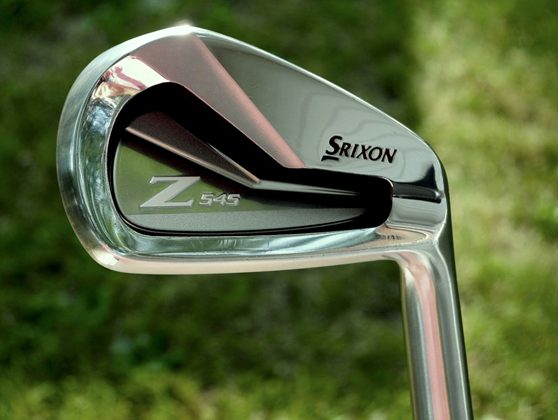 In the Srixon Z Series, the iron and utility club heads are forged from the highest quality, softest 1020 carbon steel. With a lower carbon content compared to many key competitors, Z iron and utility heads are high-strength while also exceptionally responsive and smooth at impact.
Ball speeds have been maximized with advanced face constructions. The Z U45 utility and Z 545 irons have distance-enhancing SUP10 steel faces and soft, ultra-premium 1020 carbon steel bodies for smooth feel.
TOUR V.T. SOLE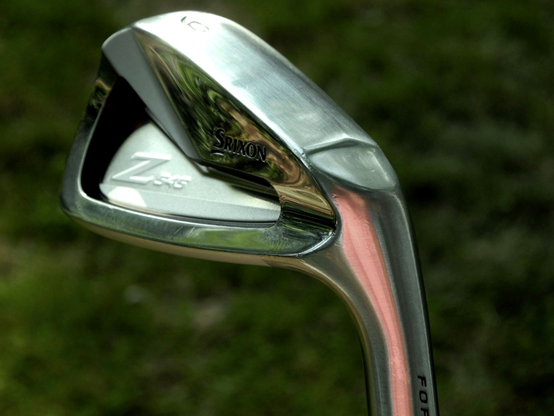 To enhance turf interaction and trajectory control, Srixon Z 545 and 745 irons feature the newly developed Tour V.T. Sole. By increasing leading bounce and decreasing trailing bounce, a "V" is created in the sole profile that has been proven to help tighten shot dispersion. Our tour professionals have raved about the crisp, consistent feel through impact the Tour V.T. Sole provides.
DOUBLE LASER MILLING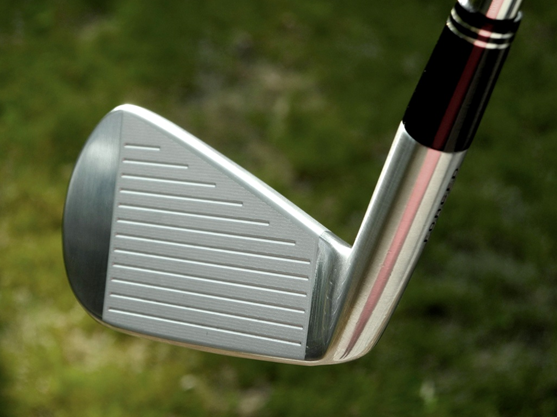 This process places two different laser milling patterns on the club face, one parallel to the grooves and another slightly angled. The result is more stable spin performance and more confident distance control from every lie. Tests have proven that iron faces with this unique pattern have closer distance gaps for shots hit in wet and dry conditions than those without it.
Tungsten Weighting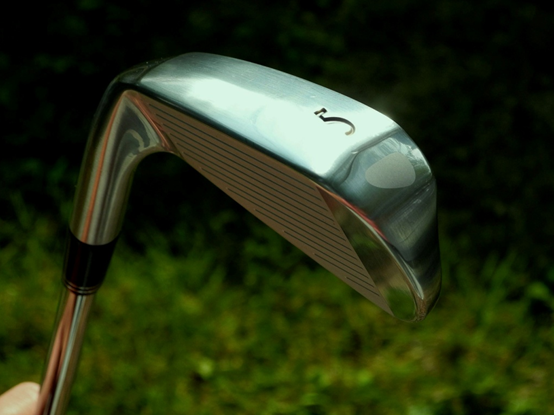 The 3-6 irons in both sets feature a strategically positioned tungsten weight in the toe to precisely tune sweet spot position for longer, more forgiving flight in the more difficult-to-hit mid and long irons.
Z 745 Irons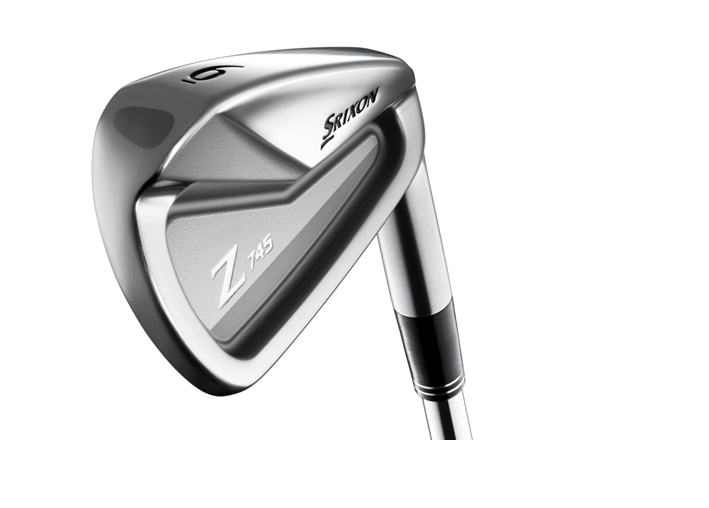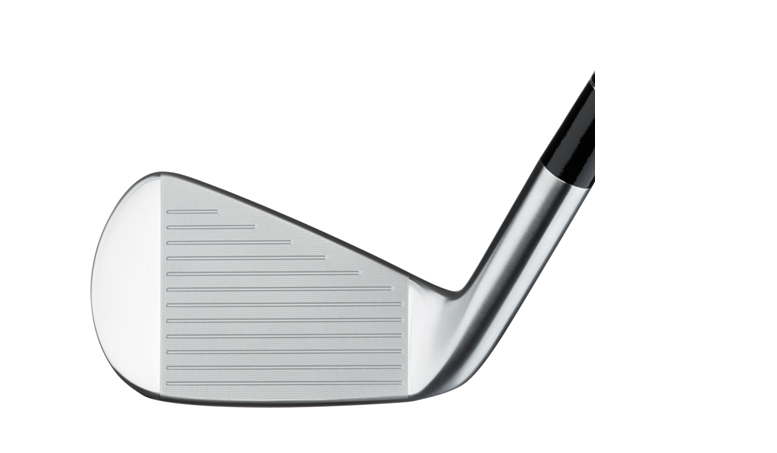 Experience the ultimate in ball-striking with Srixon Z 745 irons. The muscle cavity design features a thinner topline and more compact shape for a pleasing, traditional look that encourages workability.
Features
Launch: Mid

Player Type: Tour

Forged from ultra-soft 1020 carbon steel using the highest quality, most premium process available.

Redesigned Tour V.T.Sole decreases turf resistance through impact for tighter shot dispersion.

The face features Double Laser Milling, which increases surface roughness for additional spin and trajectory control in all conditions.

Available Clubs: 3-PW

Shaft: True Temper Dynamic Gold

Grip: Lamkin UTx Full Cord Red
Specs

Z 545 Irons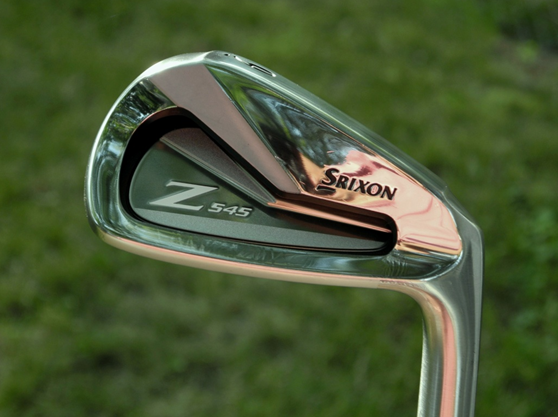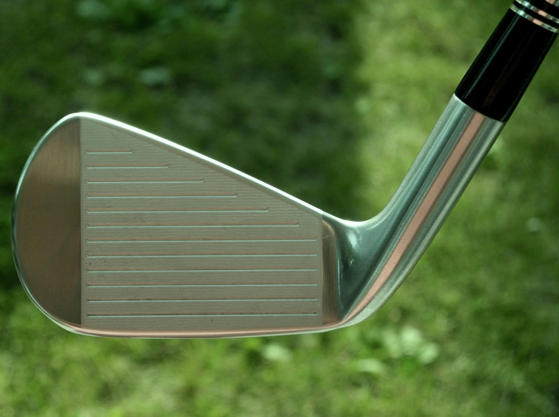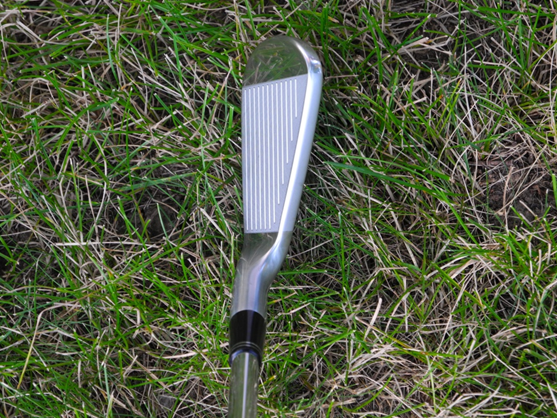 Distance-oriented for discerning players, Srixon Z 545 irons combine hot flight and incredible feel in a slightly larger, more forgiving cavity-back profile.
Features
Launch: Mid-High

Player Type: All Ability

Thin, high-strength SUP10 steel face increases COR for higher ball speed. Iron bodies are forged from ultra-soft 1020 carbon steel.

Redesigned Tour V.T.Sole helps tighten shot dispersion with less turf resistance through impact.

Double Laser Milling on the face adds surface roughness for additional spin and trajectory control in all conditions.

AVAILABLE CLUBS: 3-PW

SHAFT: True Temper Dynamic Gold

GRIP: Lamkin UTx Full Cord Red
Specs

MAP pricing and availability dates are still TBD, but we will have that information as soon as it is available. In the meantime, stay tuned to THP for more photos and real world feedback from some of the first to hit these irons.