The utility iron continues to be one of the hottest club categories out there. With advances in materials and design, the playability has come up to where it isn't just Tour players who can benefit from them. Whether being used as a driving iron or a long iron replacement, their popularity continues to grow.
While Srixon has produced some extremely popular models through the years, there has always been some give and take. This year, they believe they have checked all of the boxes with tech, looks, and performance all rolled into one.
The ZX Utility is coming, and not only do we at THP have all the design info for you, we were also lucky enough to get one in hand for a workout. Let's take a closer look.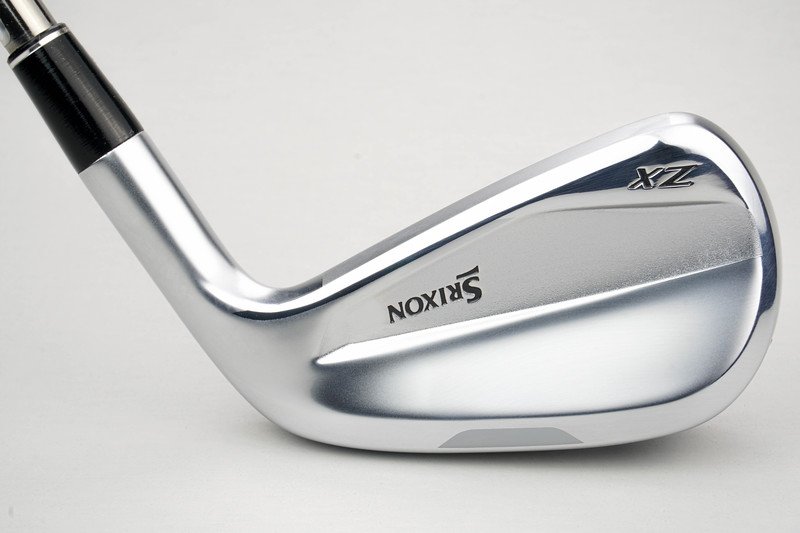 Quick Take
Feel and forgiveness has long been the standout trait of Srixon utility irons, but with the ZX, they have finally added the firepower so many have clamored for as well as a smaller and more well-rounded look. Simply put, this one is a rocket launcher.
Srixon ZX Utility
Srixon has always made one of the most playable and impeccable feeling utility irons on the market, but they have also been just adequate when it comes to ball speed and the slightly oversized look at address was a turn-off for some. This year, they're addressing all of that. Yes, all of it.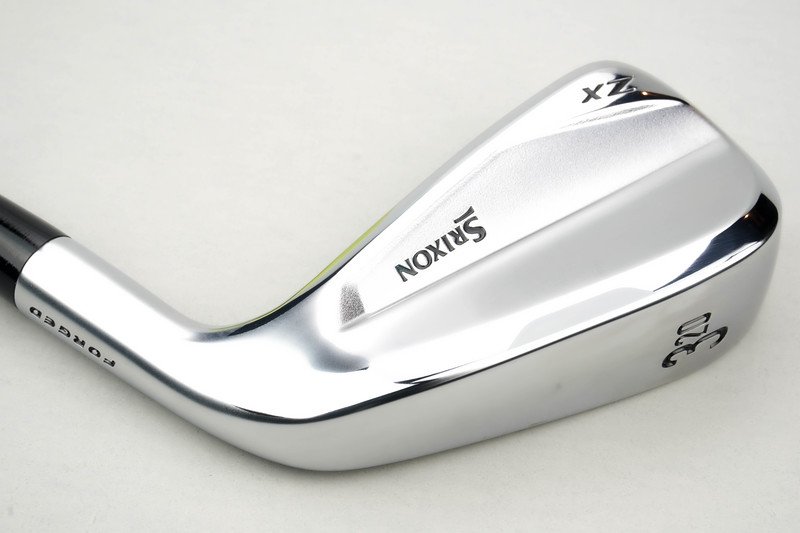 While Srixon is touting the ZX Utility being "more blade like", it does still have some size to it, it's just in all of the right places now. First thing, the offset and topline have been tamed, and at setup the look is one that shouldn't turn off the better players nor scare away those who seek out and rely on forgiveness. In past Srixon utilities, the rear flange of the club was significantly visible at address, that has been toned way down and though some is there, it looks good now. In fact, most will be interested to know that the ZXU has a longer blade length and thicker topline than the ZX5 irons, however, it also has less offset and a thinner sole. That caught your attention, didn't it?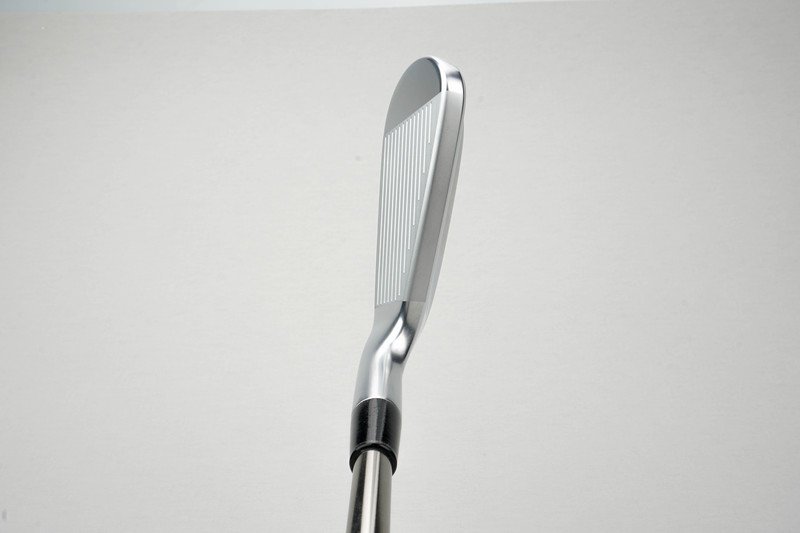 The ZXU features a multi-material construction with a SUP10 steel face affixed to the 1020 carbon steel frame just like the ZX5 irons. A big difference though is in the three utility options (2U, 3U, 4U) there is an application of high-density tungsten in the middle base of the soles as well. Piece all of this together with the hollow body design and you have a club intent on maximizing playability while maintaining precision. If that were all that Srixon has done, it might have been enough, but there is more.
Say hello to "Mainframe". Featured also on the ZX5 irons, this is the culmination of Srixon working with artificial intelligence via their designers creating design parameters they wanted to hit and then running thousands of simulations via A.I. to make it a reality. Mainframe is a combination of variable thickness grooves and channels milled into the back of the clubface which Srixon adamantly states is one of a kind. The purpose here is maximizing COR (coefficient of restitution) on all, in other words, Srixon is seeking out speed no matter where you hit it.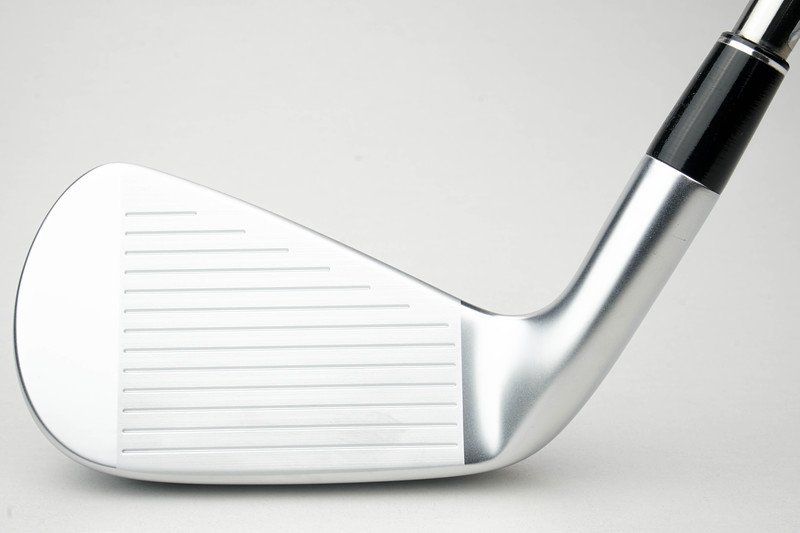 As mentioned, I was fortunate enough to get a 3U (20°) in hand to hit on the course as well as the Foresight GC2 launch monitor, and that data will follow this section. The stock offering in the ZX Utility is the UST Mamiya Recoil 95 and frankly is a smart pairing both in feel as well as maximizing energy transfer. Having hit Srixon utilities extensively in the past, they always stood out in my game for accuracy and ease of launch in part due to the profile and its ability to make a fair amount of spin which let them play very iron like. The ZX though, this thing is a beast.
As you will see in the data, still easy to launch, there is a whole lot of speed attached to it now which is clearly showing that Mainframe is the real deal. The fact that I was able to hit the ball speeds I did with a 20° club left me well beyond surprised. Add in the ability to elevate from tee and turf as well as maintaining good forgiveness (remember, a utility is still more demanding than a hybrid or fairway) and most importantly to me, stellar feel. There is feedback here that will please many, you can definitely tell between good and off strikes and when flushed it is a sensation of pure speed. For the golfers who have always wanted more power out of Srixon in the utilities, you are going to be extremely pleased.

Without a doubt, 2021 looks to be another big year for Srixon golf, and if the ZX5, ZX7, and ZX Utility releases weren't enough on their own, the company is also in full support of combo set ordering. If there is a combo you can think up, it can be done. See, change can be a very good thing.
The Details
Available: January 15, 2021
Price: $219.99
Options: 2U (18°), 3U (20°), 4U (23°)
Shaft: UST Mamiya Recoil 95