Last week we got together as a staff and made predictions for the 2021 US Open. We were tasked with choosing the winner, as well as a dark horse, someone not ranked in the top 50 that we thought had a chance to make a splash and pick up the win.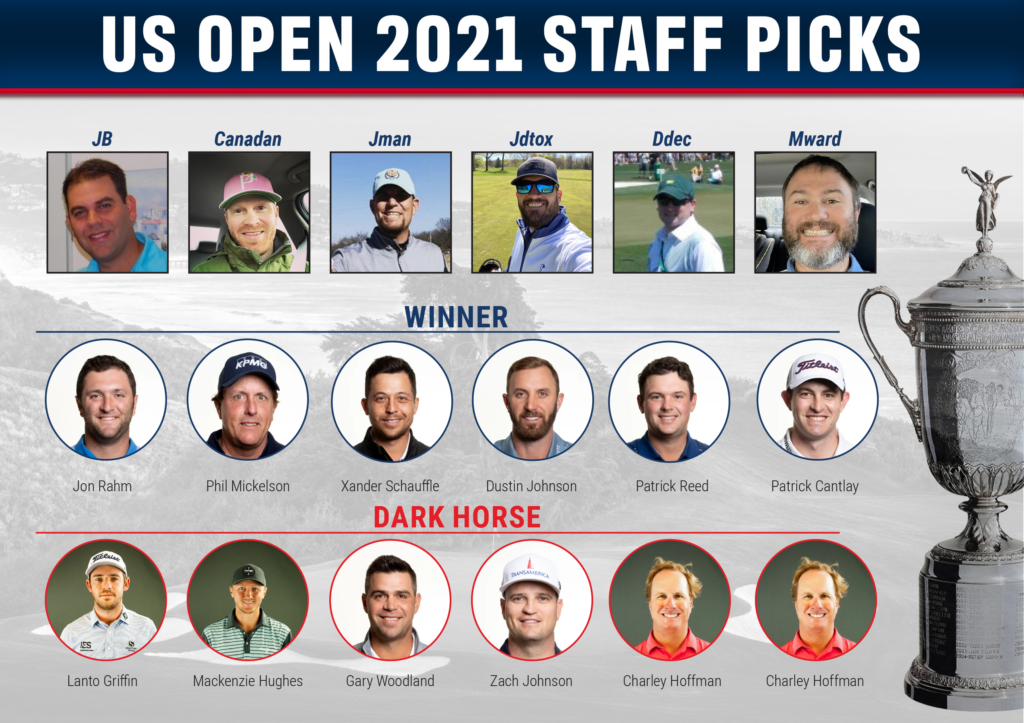 Taking a look at the graphic above, what do you think? None of the staff agreed on the winner selections, but we did have a couple predict the same dark horse outside of the top 50.
Who do you agree with? Who do you think is way off base? Give us your thoughts below. Also, do not forget to enter our 2021 US Open Contest sponsored by Callaway Golf going on right here. You can make your prediction and win a brand new Callaway Epic Max driver.