I don't know about you, but I've always appreciated a golf shoe that can effortlessly be worn both on and off course, and no, I don't mean the THP podcast. Sporting a versatile golf shoe makes the transition from office to course on league nights that much easier without making one look entirely out of place while at the office. Straight Down has several offerings that fit right into this niche. Today we turn our focus on The Turnberry model, which marries a lightweight design with a hint of classic designs.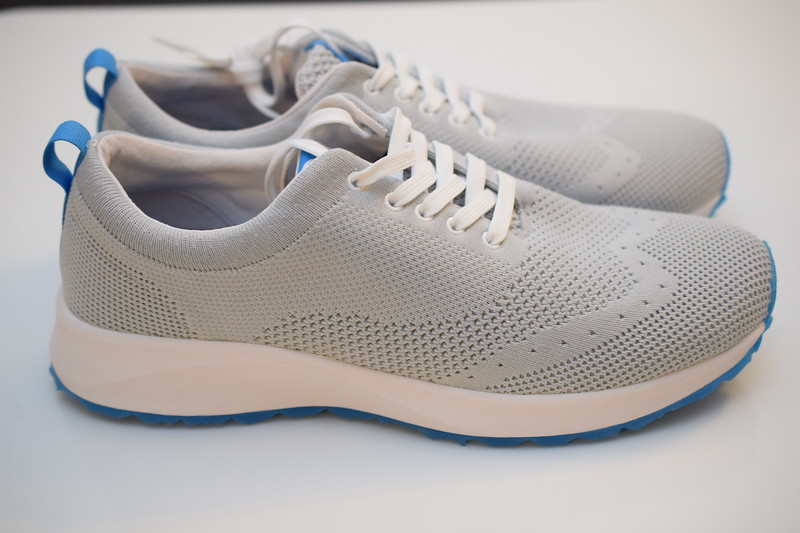 The upper portion of The Turnberry shoes boasts a lightweight knit polyester mesh material. Featured within the knit pattern is a winged tip design that gives these shoes a touch of sophistication. Winged tip shoes have never been my cup of tea; however, the way Straight Down utilized this design is rather lovely. Adding this design makes these shoes come across as authentic crossover shoes suitable not only for the course but also for the office. There are two different color options for The Turnberry: Indigo and Silver, and silver is what we received.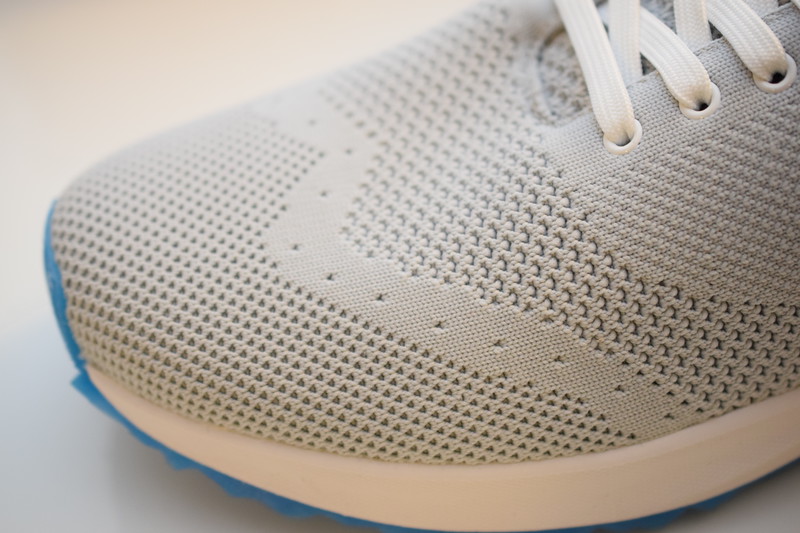 Whenever talking about spikeless shoes, the quality of traction is often a central talking point. Straight Down has different outsole designs throughout their lineup, but on the Turnberry, they utilize their Diamond super traction outsole. This pattern appears far more aggressive in hand than it does in photos, and I can happily report that there were no issues whatsoever with any slipping during on-course rounds. I was astounded at just how good the amount of grip these shoes generated. Being someone who has sub-par (being kind) footwork, playing in spikeless shoes can sometimes be problematic, as the worry of losing my footing tends to find itself in the back of my mind throughout those rounds. After experiencing how these interacted with the turf, those fears were put to rest.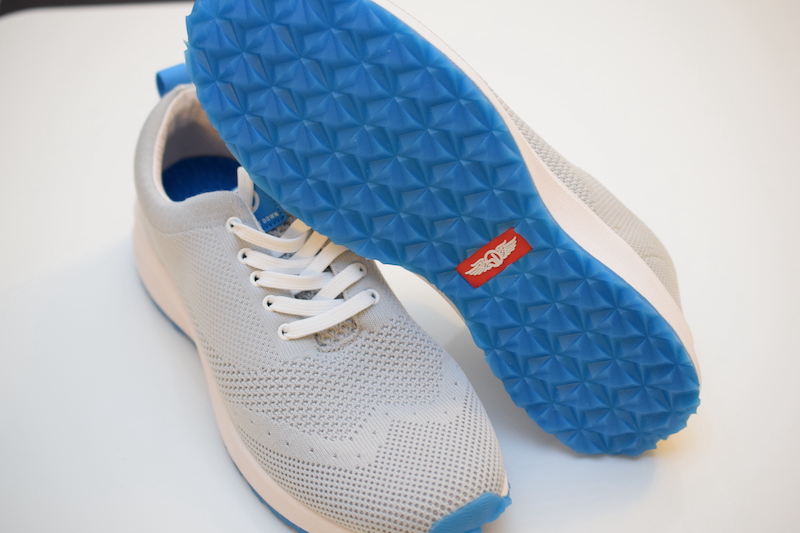 I put the versatility of The Turnberry to the test by wearing them to the course, office, and for family walks throughout our neighborhood. One thing that never changed based on location or terrain was the comfort, which was hands down the highlight of these shoes. Personal preference here, but I am not a big fan of shoes that feel too soft, and that can sometimes be a struggle with some spikeless golf shoes. These shoes just seemed to find that near-perfect ratio to me of softness and cushioning. By finding that balance, these feel more like running shoes that will keep you feeling light on your feet and providing a bit of energy return.
Now is probably a good time to add a quick note on the sizing. Straight Down does not offer half sizes, which I would typically wear. Therefore, I went up to the next whole size with no issues.
Depending on your point of view, the elephant in the room is that these shoes lack waterproofing. Officially, Straight Down classifies the upper material as water-resistant. For some, that can be a deal-breaker, especially if you are a proud member of the dew sweepers club. With that being said, playing on a warm day, these shoes breathe incredibly well, so while waterproofing does make some feel better, if you properly assess your typical playing conditions, these can easily find their way into the rotation.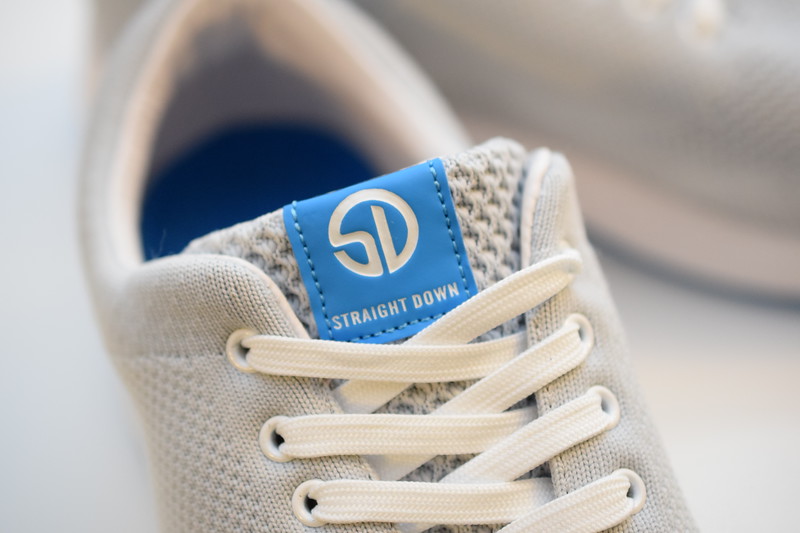 With The Turnberry, Straight Down has produced a shoe that offers excellent crossover appeal and an out-of-the-box comfort worth bragging about. If the winged tip styling isn't for you, there are seven other models currently offered, all of which are spikeless. Straight Down is not strictly a shoe company, as they boast a rather extensive apparel catalog. For more information on The Turnberry golf shoes, or to see what other pieces of Straight Down apparel fit your style, head to www.straightdown.com.
The Details
Price: $150
Colors: Indigo
Silver
Sizes: 8-14, no half sizes.