A couple of months ago we reviewed a laser range finder called the Cobalt Golf Q6 and were so thoroughly impressed by the device. As time has gone on, our initial thoughts are even more firmly positive with high quality and accuracy. We wanted to learn a little more about the background of the brand, so sat down with them and asked them the pertinent questions for this episode of The Quick Six.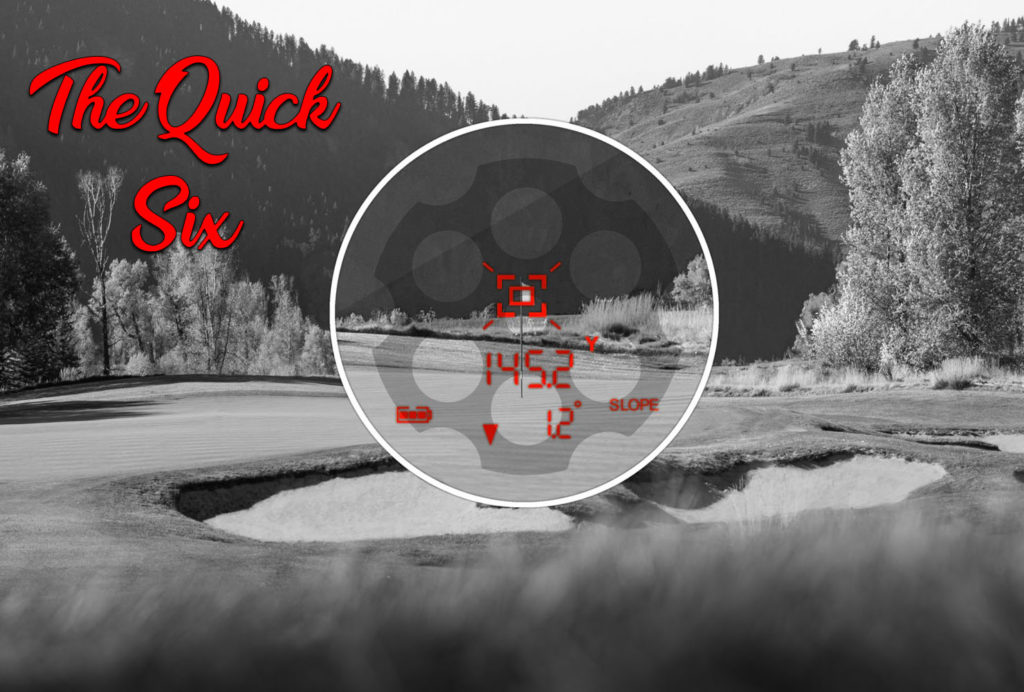 THP: What are your origins in distance devices?
Cobalt: While Cobalt Golf is a newly established brand launched in 2021, the people behind it are not new to distance devices nor laser rangefinders for golf.
The laser expertise and engine behind the Cobalt brand is Laser Tech, also known as LTI who was established in 1985 and who designed and manufactured lasers for the US government for measuring distances between 2 planes in-flight for de-icing exercises.
In 1991, Laser Tech was approached by NASA – as they needed a handheld laser that could measure both distance and speed to support Space Shuttle mission STS-49, the retrieval of the International Telecommunications Satellite (Intelsat). "When NASA contacted us, they said that they needed a laser that could measure distances to 0.1 feet and speeds to 0.01 feet-per-second which was a challenge that Laser Tech overcame" said Eric Miller, Laser Tech President and CEO of Cobalt Golf.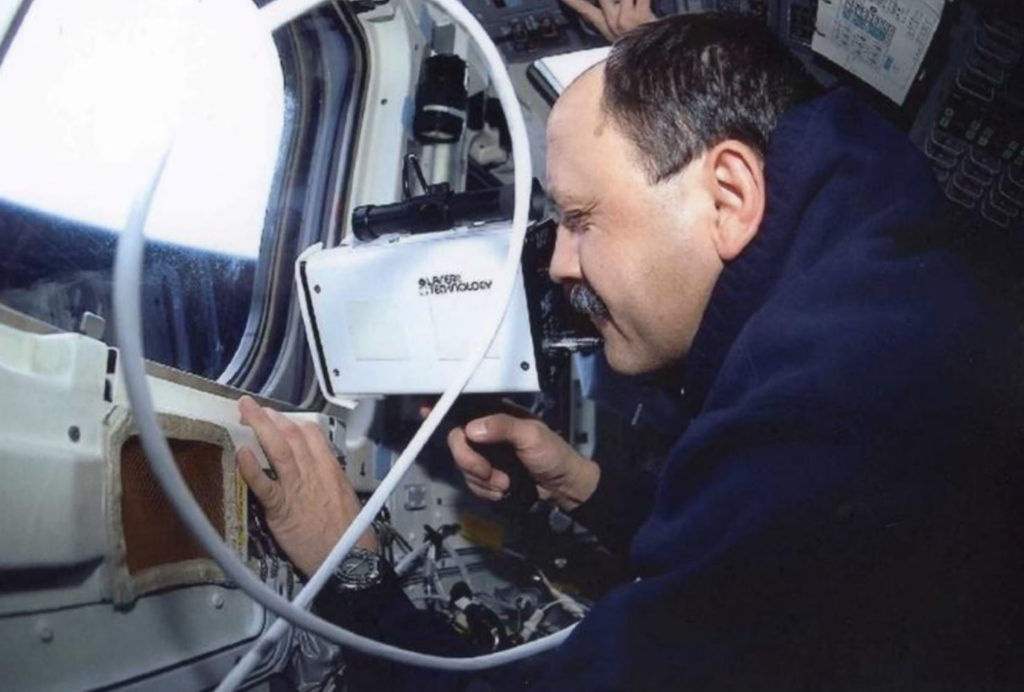 Prior to the NASA project, LTI developed, manufactured, and sold the first laser-based speed guns to law enforcement agencies. Besides being used in over 100 countries in enforcing speeds to keep communities safe, LTI laser speed guns have also been used in the America's Cup yacht race to provide speed and position data.
What most people do not know is that Laser Tech was on the golf course in tournaments with high precision lasers as early as 1994 to measure ball distances of players' shots.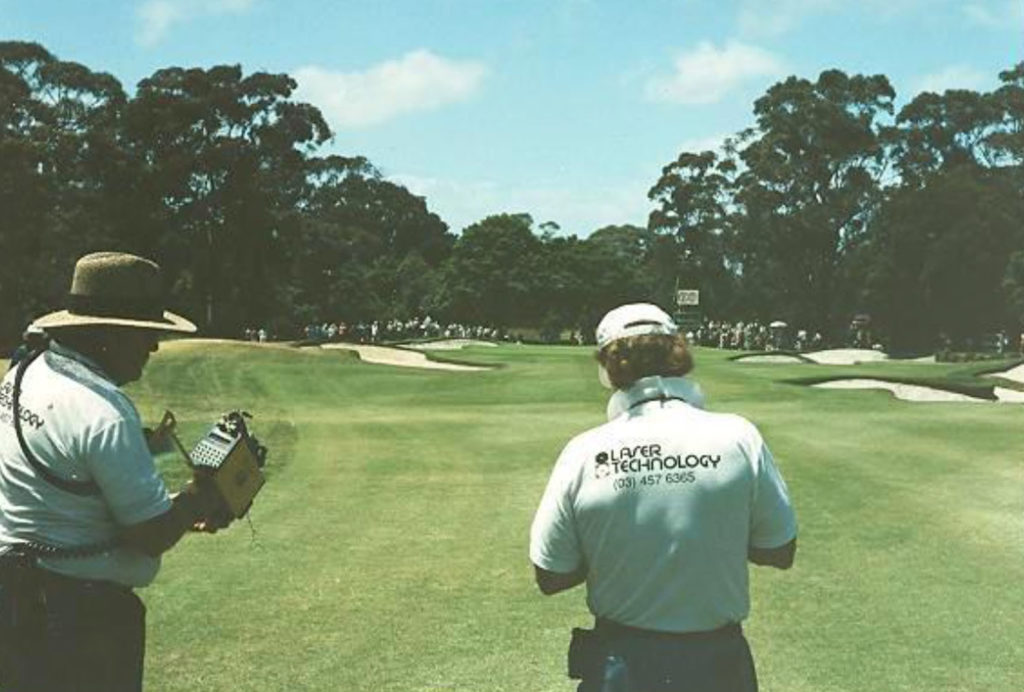 Then in 2000, the PGA TOUR developed the ShotLink system which utilizes LTI TruPulse laser rangefinders and a GPS receiver to measure ball distances from remote locations. This is the same technology that LTI's Professional Measurement division uses for surveying, mapping, and laser offset mapping used within forestry, utilities, mining, and construction industries. Most consumers don't even realize that they've been using LTI technology for years – as it's been in some of the most well-known consumer brands.
Our customers and their need for high accuracy speaks to the type of quality and innovation that we have been designing and producing for over three decades. We believe there is a reason that LTI products are used by law enforcement, military, NASA, professional surveyors, the PGA TOUR, America's Cup, and even golf and hunting consumers throughout the world. It is because LTI rangefinding technology is superior. Many have tried to copy it and our 70+ patents, but our distance and inclination measurements are highly accurate and provide repeatable results time after time due to our proprietary algorithms and our specialized calibration techniques.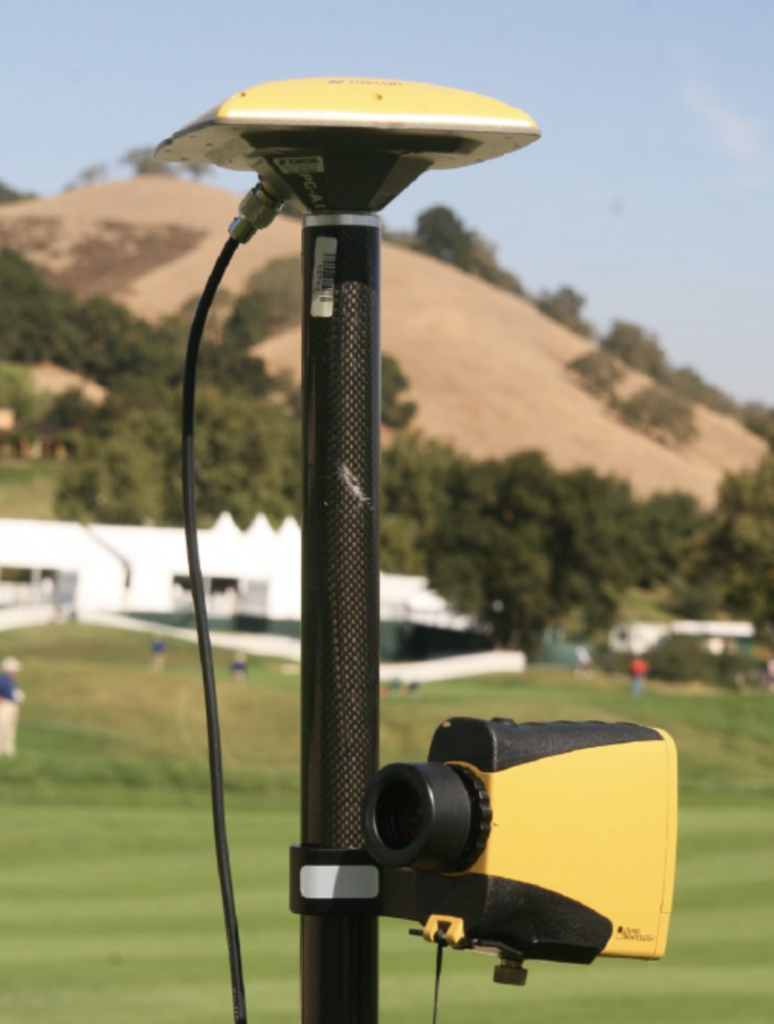 THP: How do you believe you separate yourself from the rest of the pack?
Cobalt: Cobalt Golf is made up of individuals with experience in golf laser rangefinder design, manufacturing, and direct to consumer fulfillment. As a small team, our desire is to combine our past experiences to produce exceptional performance and value to the consumer.
We are a direct-to-consumer golf brand focused on developing and making available premium laser rangefinders to golfers who want the best accuracy, durability, optical quality, and easy-to-use products at a better price.
There are a handful of known golf rangefinder brands and a recent explosion of import brands. One thing that sets Cobalt Golf apart is our continued pioneering spirit and constantly challenging ourselves to innovate. Since 1994 our professional measurement products have been used in professional golf tournaments to gather high precision measurement data for TV audiences. Over the last 35 years, our technology has gotten smaller and more accurate.
-We are combining the high accuracy and repeatable precision of our professional measurement devices to provide the golfer with superior laser performance which means greater ease and the ability to reach further in acquiring distance to the flag, bunker, and edge of the sand trap.
-For the first 300 yards, we are 50% more accurate than the big brands which means greater confidence on the course.
-Our slope sensor is calibrated to provide ½ degree accuracy which is 50% better than the biggest brand in the market. A more accurate slope sensor results in an even more accurate and truer compensated distance to account for uphill / downhill.
-Our 7 times magnification and fully multi-coated optics provide crystal clear views of the course, and our patented Brilliant Projection Display has 9 settings to choose from so that display brightness can be easily adjusted for your lighting conditions.
-The construction is rock solid. Our chassis is made from light weight yet super strong magnesium and it is surrounded by an aluminum housing plus rubber armored accents. The result is 100% waterproof product that is durable and provides repeatable measurements.
THP: What is there about the product that makes you believe people will take a chance on a new name?
Cobalt: The technology inside and the fact that our technology has been used by the most demanding customers on earth for several decades, including some of the large recreational brands. Our goal is to design and build premium laser rangefinders with long- range performance and superior accuracy, brighter optics and display, smart and intuitive interfaces that are easy-to-use, and back it all up with a lifetime warranty. Throughout our history we have been designing and manufacturing quality products built to perform and we continue to do so within the Cobalt brand.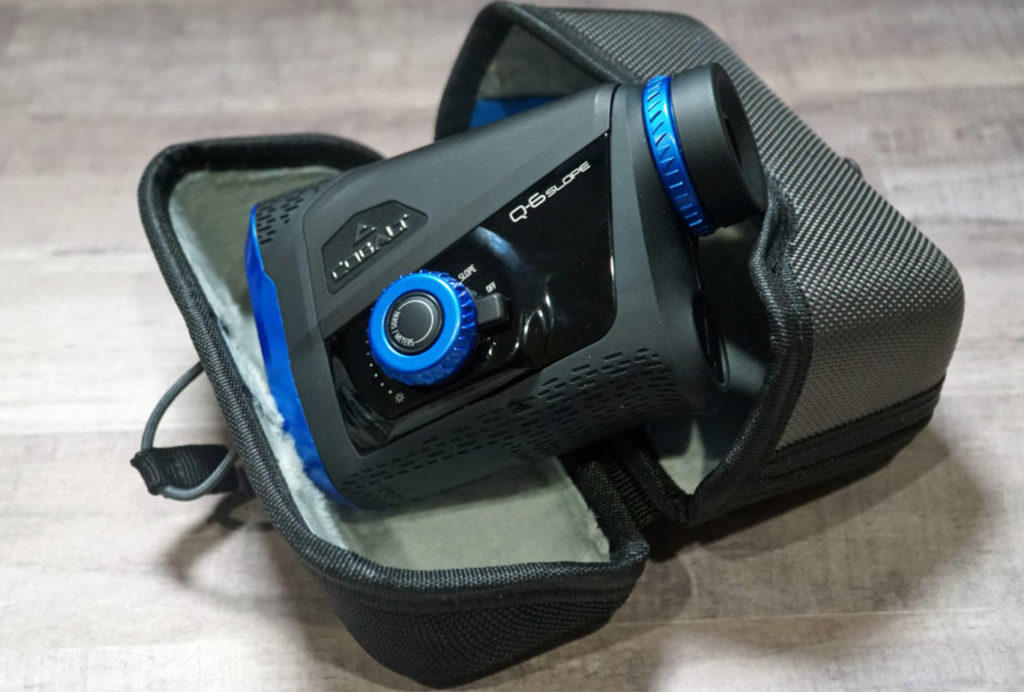 THP: If you could name one feature that people will enjoy most, what is it?
Cobalt: The Illumination Dial. It is part of the SmartSwitch design. We wanted to design a premium fully featured laser that was so easy and intuitive to use that you would not have to read the instruction manual to use it. So, to adjust the display brightness, simply rotate the Illumination Dial away from you to increase brightness and towards you to decrease brightness.
The SmartSwitch is an all-in-one user interface that includes:
Illumination Dial
Yards / Meters button,
Slope Lever,
Illuminated Slope Indicator
Each function is labeled and makes changing display brightness, turning Slope on or off, and changing from Yards to Meters super easy. The Illuminated Slope Indicator is an external red LED indicator that will be on if the Slope Lever is enabled, and off if the lever is disabled.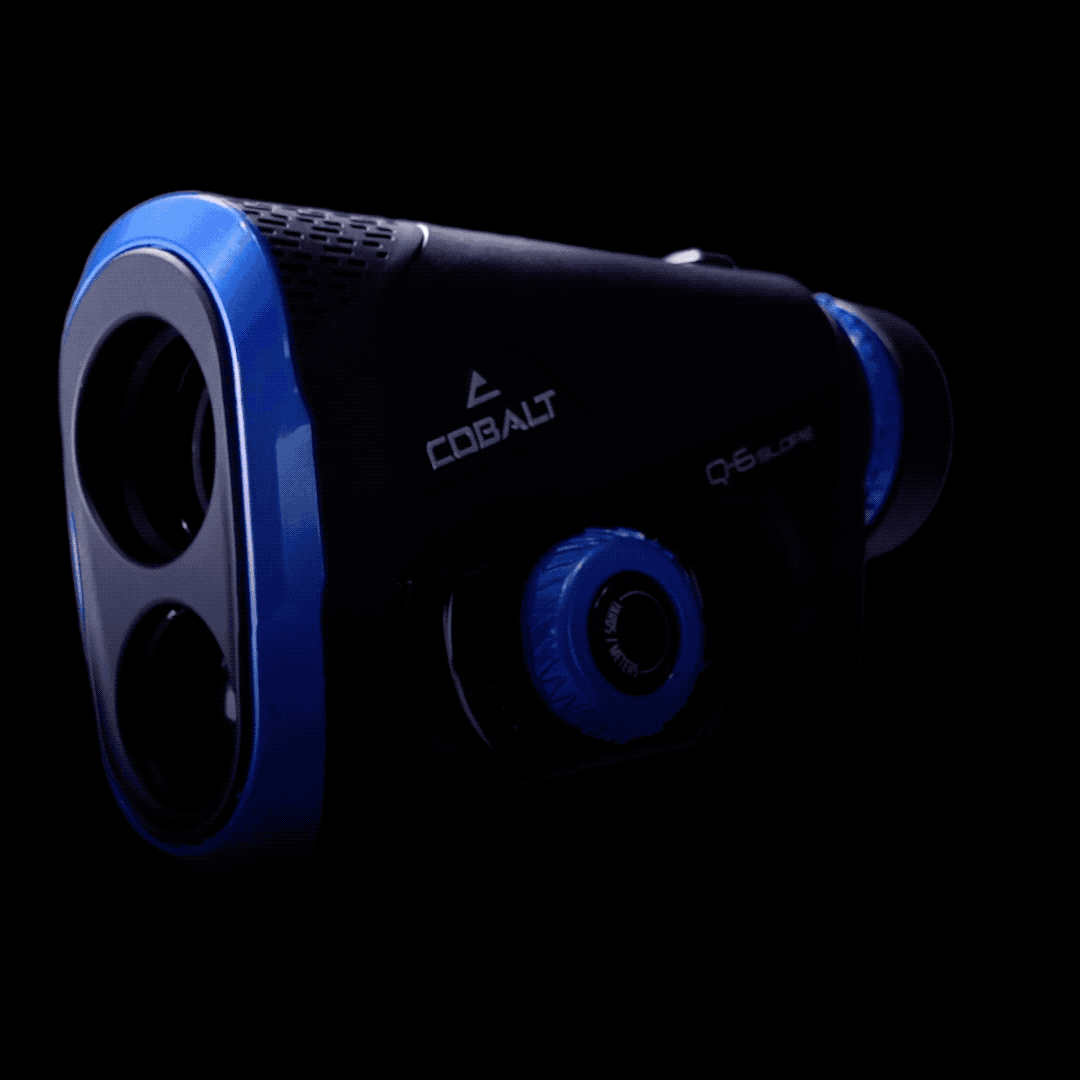 THP: Are there plans for expansion or even additional aesthetics down the road?
Cobalt: Even before launching the Q-6 Series in March, we were laying out designs and plans to build out the line but launched with the top of the line for starters. For future development, we continue to engage and listen to golfers to ensure we are not drinking our own kool aid.
THP: What does the future hold for Cobalt as a brand?
Cobalt: While there are lot of imports cluttering the market, we are optimists. We believe in what we are doing and believe that golfers will in time take notice that we are designing professional grade lasers for every level of golfer. We are not like most of the other brands out there who buy from the same source that sells to a bunch of brands, and the only difference between them is the logo printed on the side. We believe that our future is bright as our designs are engineered from the ground-up in the U.S.A. Those designs and features are produced from talking with golfers who are passionate about the game of golf. Our desire is to share these products with golfers who want the best technology and features without the traditional brick and mortar retail price. Because we sell direct, we are not beholden to retailers and their requests for lower costs which results in poor quality and performance.
Because we sell direct, we do not have to cut corners on performance, fit or feel – nor do we. We look forward to providing golfers with a better experience for many years to come.
For more information on the Q6 line of rangefinders or any Cobalt products, check out their website here.