Each year THP brings some of the most innovative forms of golf community participation to the forefront of the new age media.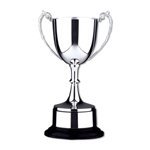 From the annual national THP gathering nicknamed the Ultimate Weekend of Golf to the ability to feel like a tour player in the Morgan Cup, dubbed the Ultimate Amateur Golf Event, THP has some of the most unique events anywhere around.
In 2012, the Rangefinder was born. The Rangefinder is a 40 ft Class A Motorhome that is a Tour Van and travels the country hosting amazing golf events in cities near you. Complete with equipment testing, golf and social activities the Tour Van Events bring a small taste of the Ultimate Weekend of Golf on the road.
The latest creation will also be a traveling show to speak, as THP is announcing the all new "Invitational" which is a fun and exciting way to feature golf competition of all skill levels delivered right to your back yard.
Competition
Prizes
Contests
And of course…THP