Every year we see some technological advances throughout the golf industry. Even though I know that distance measuring devices continue to improve, I find myself in a position where I have my tried-and-true GPS watch that has always been accurate and reliable. Freely, I will admit that for my regular go-to watch, there isn't anything crazy special about it. It provides the typical distance reading of the front, middle, and back of greens and gives readouts to some hazards on the course. This watch has been a very loyal companion for the past seven years; however, the time has come to experiment with something more modern and featured rich. That is why for the past few weeks, the Voice Caddie G1 has been getting a fair chance to take over as my new normal GPS watch.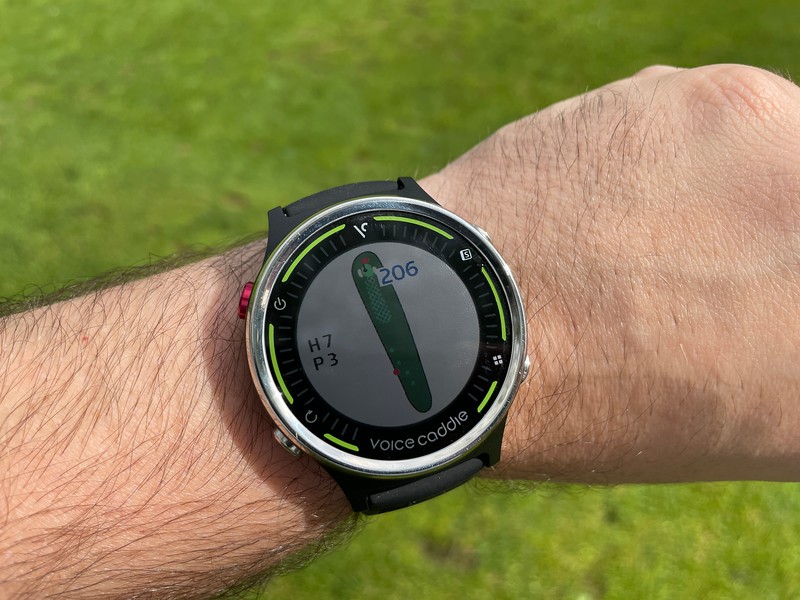 I first took notice of the Voice Caddie G1 when THP reviewed it back in the fall. After taking time to read through Gary's review, there is one thing about the G1 that grabs the attention: It is jammed packed with features. For those looking for a full review of this unit, make sure you check that out here.
Upon my first trip to the tee box, I knew this experience would be different. For starters, while setting up the device, I input my average driving distance. When looking at the hole overview, this number comes into play when a curved line is placed at that yardage. On relatively new courses, golfers should have a great idea of what kind of risk/reward faces them when pulling the driver. I also feel the map overview view came in handy when looking for distances to specific targets. Those distances could be when choosing a layup location or gauge what it takes to clear that water hazard. Having the ability to pinpoint areas in this view was helpful for shots like this, and I was impressed with how responsive the software was upon choosing my target.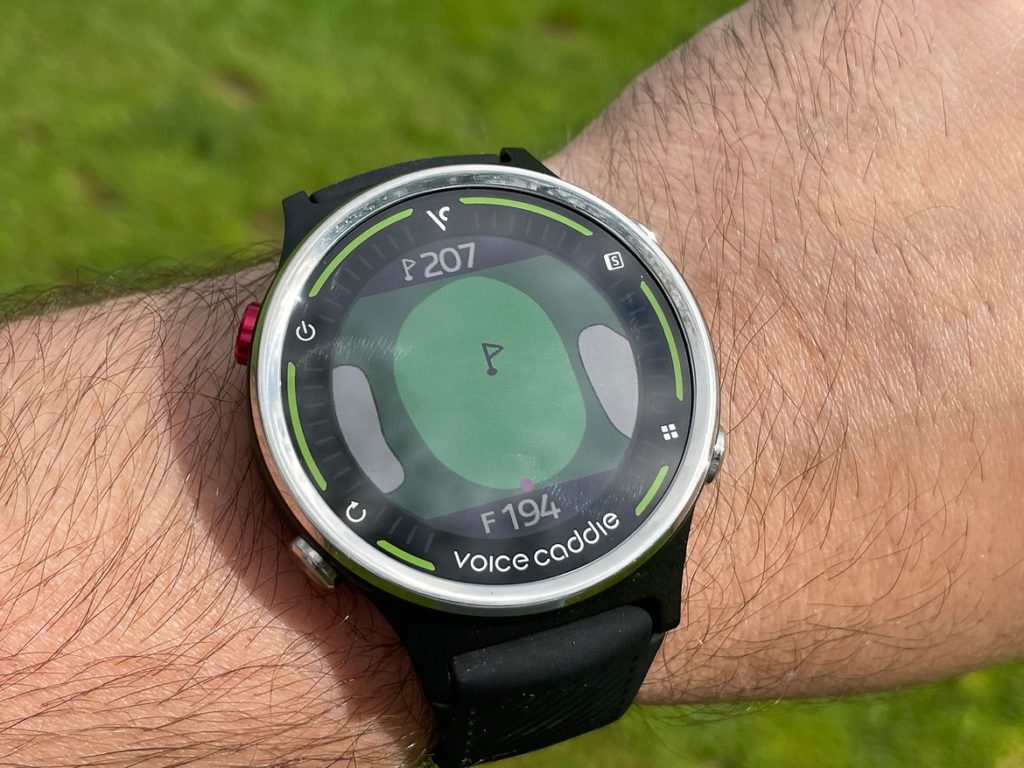 On par with practically every GPS watch on the market, the G1 does indeed offer front, center, and back yardages. You can view those yardages on different screen layouts, such as a data view or a green map view. Depending on which course you are playing, the green view can also show an undulation layout. Unfortunately, I did not experience this just yet, but I look forward to the day where I can. I did, however, get to take advantage of the fact that the G1 offers a slope-adjusted distance, which is typically found on laser rangefinders. While I initially doubted how accurate the slope calculation could be when present on a watch, it was reasonably accurate compared to a slope rangefinder.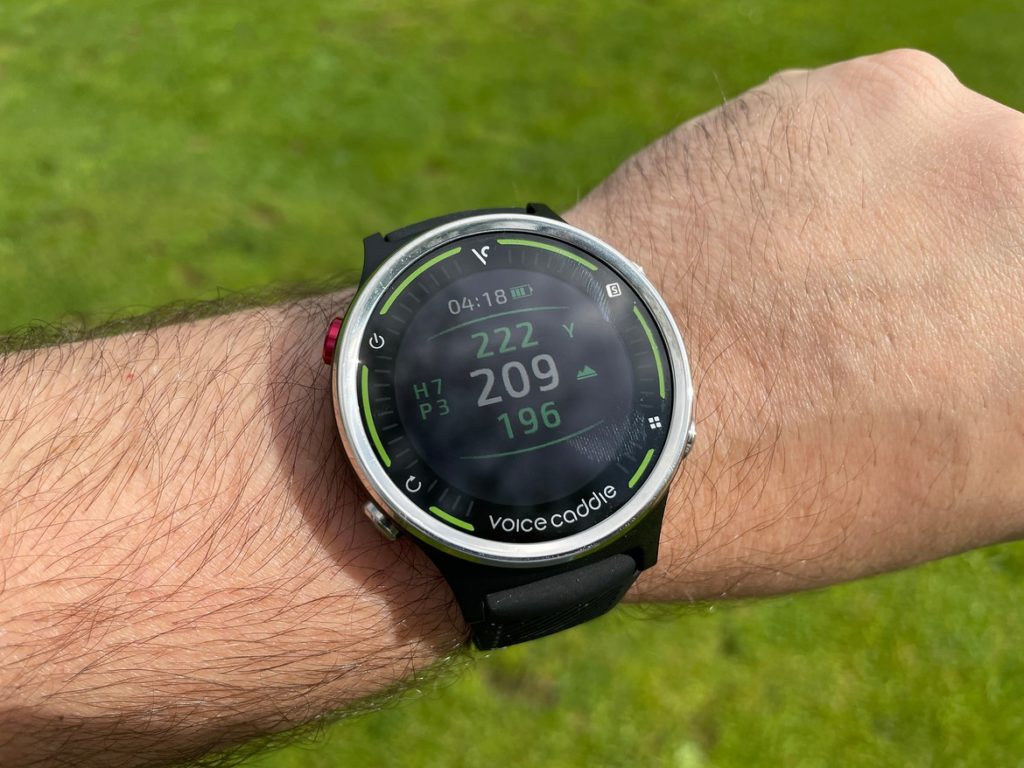 Perhaps the most exciting part of my experience with the G1 is the feeling that I've only scratched the surface. I've yet to dive into features such as the automatic scorecard to help users keep track of their journey towards a new personal best, connecting stats to the Voice Caddie app, or dipping into the extra smartwatch capabilities that come standard. So, while I know I have yet to use the G1 to its fullest capabilities, I have been highly impressed with the features I have experienced.
Voice Caddie has pushed a ton of features into this GPS Watch. Their impressive feature list makes it easier to say that the $299 price tag offers a good amount of value compared to the other options on the market. I know for me; it presents as a pretty significant upgrade to what I had been using previously. If the G1 isn't the right device for you, Voice Caddie has a wide variety of watches and laser rangefinders for your choosing. More information on the Voice Caddie G1 can be found at www.voicecaddie.com.