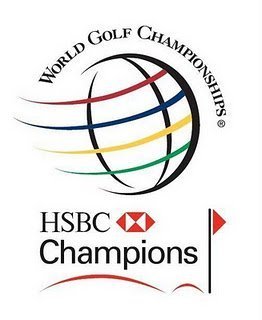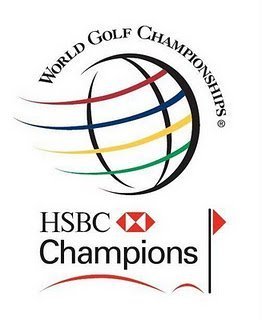 The final World Golf Championship event of 2014 was highlighted this week with representation from 24 countries and 12 of the top 20 OWGR players, as well a host of excited fans and some of the toughest course conditions players will see all year. Like Kanye West during a Taylor Swift acceptance speech, Bubba Watson stole the show from what sponsors, fans and many players consider to be "Asia's Major".
Love him or hate him, Bubba put together a dramatic ending for the fans in Shanghai on Sunday.  To many it seemed like he had the tournament by the proverbial horns.  That is, until he approached the final three holes of the round.  Bubba would squander a two-shot lead by carding a bogey on 16 and a double-bogey on 17 to go one down.  As he stepped onto the 18th tee it was beginning to look like his emotions might have gotten the better of him and he just handed Tim Clark his third PGA Tour win.  However, as Bubba has proven time after time, he never goes down without a fight.  With his second shot hitting a greenside bunker on the final par 5 of the day, he holed out arguably one of the most amazing shots of the year.  His must-make eagle shot out of the greenside bunker was good enough to force a playoff between him and Tim Clark from South Africa.  As if that wasn't enough of a blow to Clark's hope for his first WGC title, Watson put the nail in the coffin with a 20-foot birdie putt on the first playoff hole to close out yet another exciting finish to a WGC event in 2014.
This win notches Bubba his 7th career PGA Tour victory and his first outside of the US.  He commented after the playoff, "This is a big one.  This one's very big because I've really wanted to win outside the US."  It was not only his first victory outside the US but also his first WGC victory of his career.  He's been close to hoisting a WGC trophy on two other occasions before, finishing in 2nd place at the 2012 and 2014 WGC-Cadillac Championships.  This win also gives Bubba the second largest paycheck of his career at $1.4 million, trailing only his winnings from the 2014 Masters.  The only downside of winning on foreign soil for Bubba – the nearest Waffle House is 7,000 miles away.
Although Bubba clearly garnered much of the press this weekend there were also several other headlines that flew a bit under the radar and deserve an honorable mention.
In his first event after switching from Cobra-Puma to Titleist, Ian Poulter quickly made a statement in this week's event by finishing tied for 6th place.  Poulter noted that, "This was by far the best I've played all year".  That's great news for him and the folks at Titleist.  Poulter is no stranger to the limelight at WGC events though.  In fact, his only two PGA Tour victories have come at WGC events (WGC-Accenture Match Play event in 2010 and the WGC-HSBC Champions tournament in 2012).  Undoubtedly many in the IJP fan club will be watching to see if he uses this top-10 finish and his new equipment partner to make a big splash throughout the 2015 season.
Rickie Fowler was once again left echoing the words of famous TV secret agent Maxwell Smart – "missed it by that much".  This week makes for his fourth top-3 finish during the 2014 calendar year with one of those finishes coming at the WGC-Accenture Match Play Championship back in February.  Will the orange-clad youngster finally break through with a win in 2015?  Or better yet, can he collect his first major win of his career?  If 2014 was any sort of indicator, then you should hold on to your flat bill hats and get ready for an exciting 2015 ahead.
And finally, who the heck is Hiroshi Iwata?  Don't worry, we've never heard of him before this weekend either.  Clearly the 33-year old Tour enigma has enough game to hang with the big boys of the PGA, but I wouldn't start calling him the next Hideki Matsuyama anytime soon.  His appearance at the WGC-HSBC Championship was only Iwata's fourth time at a PGA Tour event and his lone cut that he's survived since he turned pro in 2004.  He's primarily been playing on the Japan Golf Tour and has only recorded one professional win throughout his career.  That being said, he definitely deserves a collective golf clap for his ability to hang with several of the PGA Tour's elite this weekend.  Just don't get your hopes up about hearing his name mentioned during a Tour broadcast in the future.
The 2014-15 tour schedule continues this week with another international stop at the OHL Mayakoba Classic in Playa Del Carmen, Mexico.