Within recent years Wilson Staff has been undoubtedly one of the most determined companies within the golf industry. Where they were once a company who appeared as simply a name of the past, the current regime truly has gone all in on embracing that lineage but at the same time trying to build a new foothold. One of the major areas where they are pushing boundaries to accomplish this is with irons, and they are arguably on the forefront of finding ways to blur the iron classification lines that have been stagnant for so long. The new FG Tour F5 irons are a perfect example of this as they seek to blend forged 'players' iron traits with 'distance' iron technology.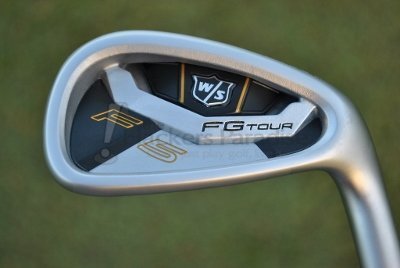 Information from Wilson Staff:
The newest forged offering from Wilson Staff achieves crossover status by combining a players compact head shape with Speed Sole distance technology in the longs irons. Now the F5 irons not only look and feel great, but provide even greater performance where it's needed most.
Speed Sole Technology – Creates a thin face-to-sole transition that expands the sweet spot lower in the face for faster ball speeds in the long and mid irons.
Stabilizing Bar – Provides support behind a thin, responsive face to allow for greater forgiveness while still maintaining shot workability.
Forged Feel – 8620 carbon steel is forged for the ultimate in feel, feedback and response.
Specifications:

 Shafts: True Temper DG XP (Steel)/Mitsubishi Rayon Kuro Kage LBP85
**3i is special order**
Interview with Wilson's Michael Vrska on the new F5 Irons:
The new FG Tour F5 irons really do have a lot going on with them technologically as well as aesthetically compared to what we have seen from Wilson Staff in the recent past and as such there is a lot of excitement surrounding them internally. THP was able to get a little more insight into all of this by sitting down with Wilson Golf's "Global Director of Golf" Michael Vsrka:
THP – The F5 iron is intriguing because it seems to blend the distance seen from some irons with the playability and control seen from a smaller club.  Was that the goal with this line?
MV – Absolutely.  We wanted to take a great forged iron and add real technology to increase distance and playability.  We didn't just want to jack the lofts and say, "Hey, our new irons are longer."  Speed Sole Technology is real and it works.  It was proven in our D200 irons.  We tested and tweaked it to be optimal in an 8620 carbon steel forging.  We think the FG Tour F5 Irons are a perfect crossover club, combining great feel with great distance.  It's the type of club a majority of us should be playing.
THP – When creating the F5 is there is a certain look or package that Wilson Staff is looking for to fit a certain player?
MV – The FG Tour F5 Irons were designed to appeal to a wide variety of players.  From our Wilson Advisory Staff tour players (and we have a few F5's in their bags already) to the 18-handicapper.  It is for a player who wants the look, feel and feedback of a forged iron, but with forgiveness.  It is for the player who wants real distance technology in the long and mid irons, but still wants the ability to flight the short irons and wedges, all gapped perfectly together.  We are very proud of this iron and what it can bring to so many player's games. 
THP – When THP was at the Wilson HQ, many of the people there were excited about this release.  Are they in your personal bag yet? 
MV – The FG Tour F5 Irons are not in my bag yet (still gaming some of the very first FG Tour V4's), but they are in the bags of Brendan Steele (3-Iron) and Ricky Barnes (4-,5-Irons).  The irons will probably be in my bag once the snow melts in Chicago next spring. I do have the full complement of F5 Woods in now though. 
Aesthetics:
The FG Tour F5 irons are easily one of the most aesthetically pleasing sets that Wilson Staff has released within this performance portion of their lineup. No, the satin finish isn't the classic polished chrome many still to this day associate with the brand name, but it's easily one of the best satin finishes this reviewer has ever had in hand for testing. Perhaps more importantly the finish/look allows the F5's to separate themselves from both the V4's as well as the C and D series irons under the Wilson Staff name.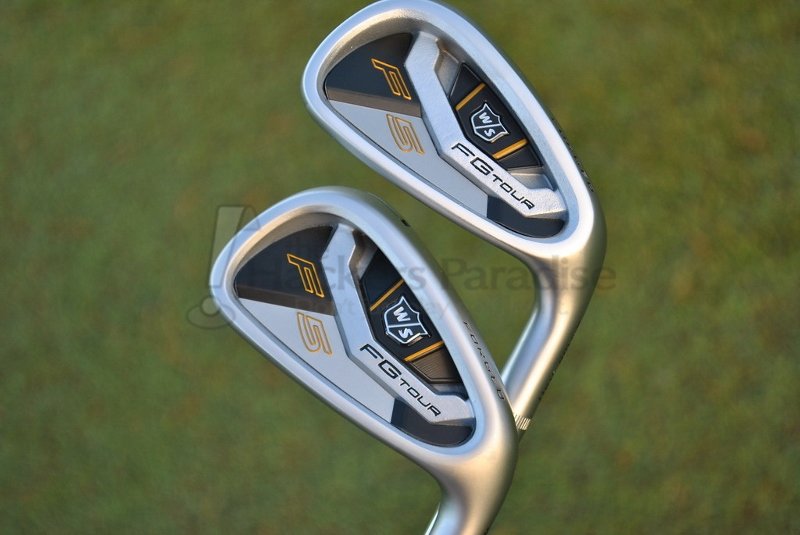 The irons do have some modern style badging within the cavity, but the black and silver accents really mesh well with the overall finish of the design. It walks the line of modern, with a distinctive classic feel to it. With this release the company has also continued their use of a deep gold accent color (as they have with the entire F5 series of clubs), but it really appears more subdued to the eye compared to the M3's when the black finish of those irons really made it stand out more.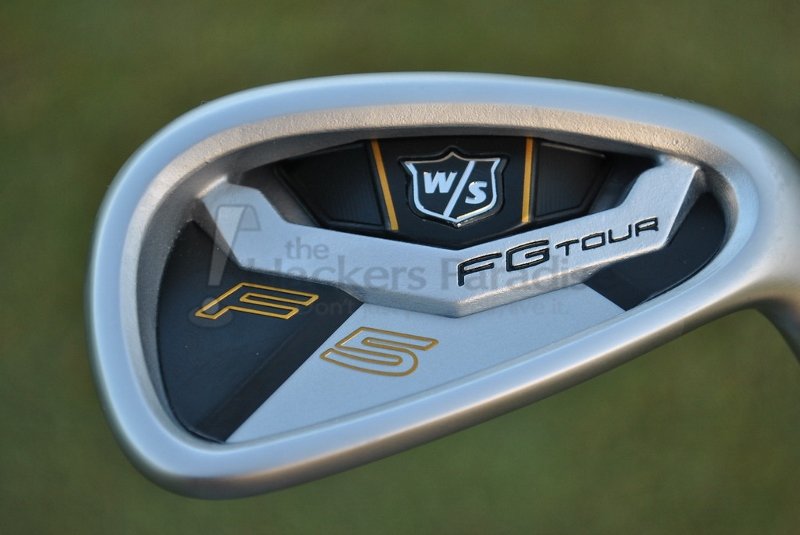 In terms of profile, these really are a surprising design in hand. They truly are not the players (read: small) size that initial images lead many to believe. Instead they are definitely a hybrid class of iron, not quite players and also not a full game-improvement design. In fact, they actually fit perfectly within the "Crossover" portion of Wilson's modified iron classification system (Feel/Crossover/Distance). The F5's are a bit longer heel to toe than similar irons on the market, but also have less offset and a smaller topline than the M3's before them. Sole-width is decently substantial, but possesses a nice contour that visually makes them very appealing. In terms of looks, they are in the opinion of this reviewer one of the best designs we have seen from Wilson Staff in years.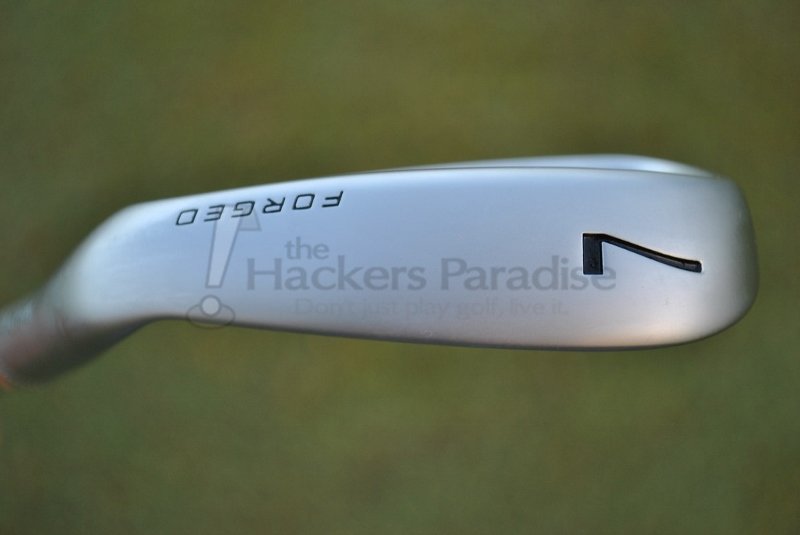 Performance
Wilson was kind enough to send in a 4-GW setup of the new FG Tour F5 irons paired with the True Temper DG XP shafts for THP to spend time with for the purpose of review.
One of the sharpest criticisms by this reviewer on the predecessor to the F5's was in the sound/feel category. Simply put it was a very mixed bag and leaned much more on the 'clicky' or firm side of the forged iron gamut. The F5's are a totally different beast (in a good way) as they have a significantly more "dense" forged sensation to them which really lends toward the user getting that "soft" descriptor. As with any iron in this classification, the F5 do not lack feedback across the face vertically or laterally, when you miss you know it, simply without the harshness of a straight up players profile/design. A large amount of people hit these during the review period and the most common feedback was always just how impressive they feel at impact, it gives them a certain level of addiction when on the course/range.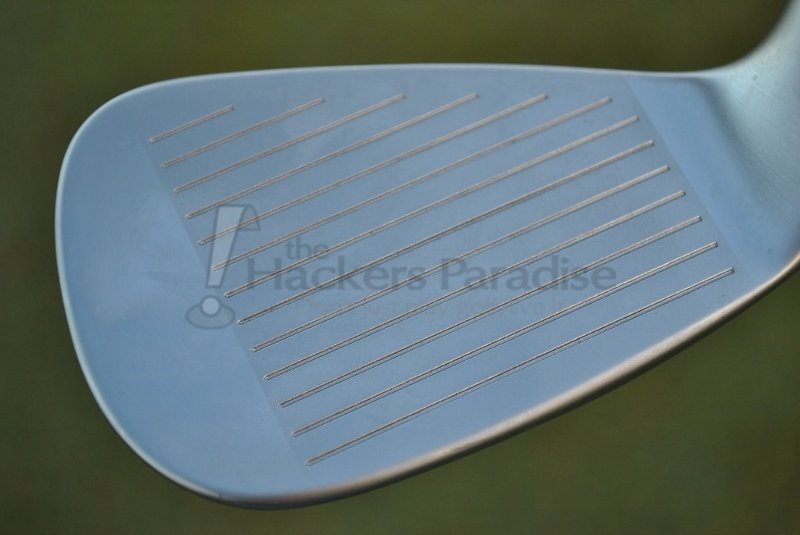 Time spent on course as well as with a monitor on the range showed that the FG Tour F5's are not at all a low launcher. The company put a lot of emphasis on this area with this design and rightfully so as launch angles were higher than almost every other iron within this classification this reviewer has spent time with. Combined with the launch though is a peak trajectory that in portions of the set exceeded 34 yards, definitely the high end of the spectrum, but not to the point of diminishing returns due to the spin produced at impact. It is worth noting though that stronger/higher-launch players may want to look at another shaft offering, but as always that really comes back to a personal fitting situation.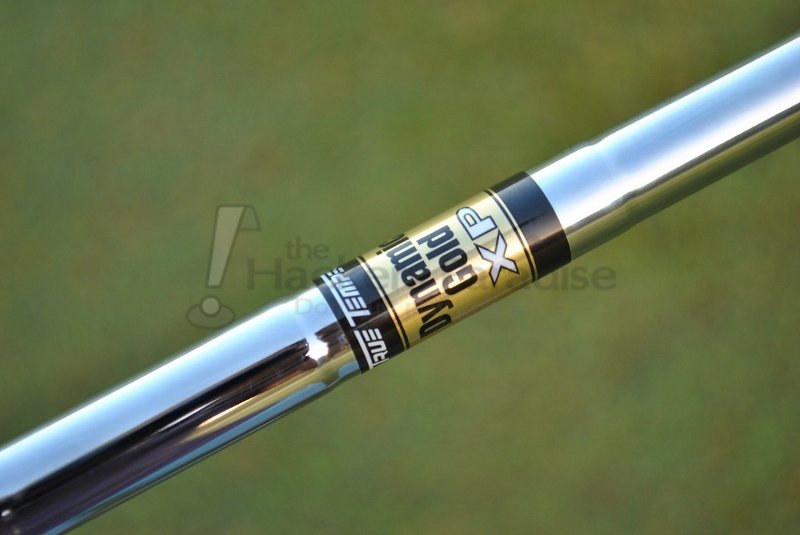 Clearly the move to DG XP as the standard shaft in the F5 compared to the S300 that were in the M3 irons will improve the launch seen, but there is more to it from a design perspective. The "Speed Sole" tech being built into a smaller profiled iron (traditionally it's been used in the D series irons) really is a technology that works. Essentially the sole allows for the face to be thinner where the face-to-sole transition occurs which extends the sweetspot lower on the face. This has not only increased ball speeds from the M3, especially in the mid to longer irons but has made the low miss incredibly playable where the amount of height the shot manages to keep is concerned. These are literally built to combine GI launch traits with player's type feedback/precision and frankly Wilson Staff got it right in that aspect as they are performers.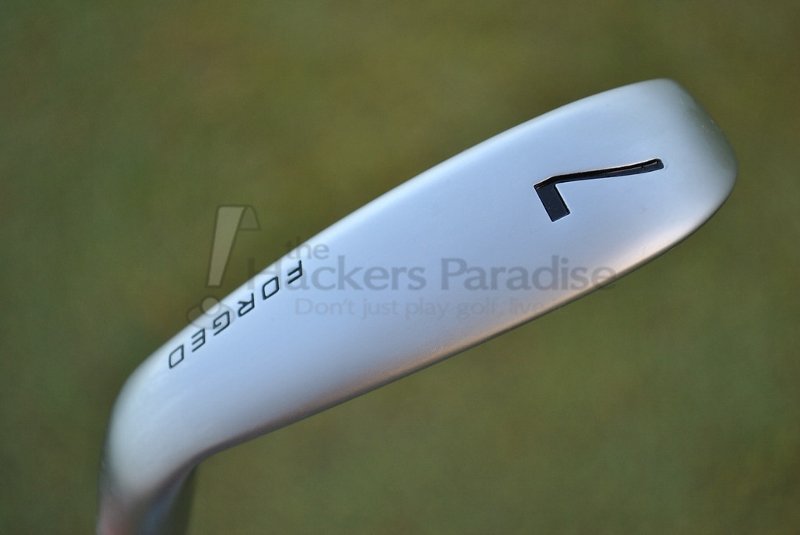 Distance seen from the F5 irons was very solid overall thanks to the launch/peak and spin traits of the heads which allowed for carry distance to be maximized throughout the set. With that said, they still should not be mistaken for a true distance iron like we see from other W/S offerings. It is worth noting though that this reviewer was able to play the set off of an 8i which was about five yards longer than that of the comparable M3's. The set is tuned for blending playability/workability with a bit more distance than one might expect, and does it well. Even with the longer heel-to-toe build and slightly wider soles there was no issue for this reviewer when it came to turning the club over and working the golf ball. That said, they also play strongly to the users natural ball flight, whether it be a fade or draw swinger.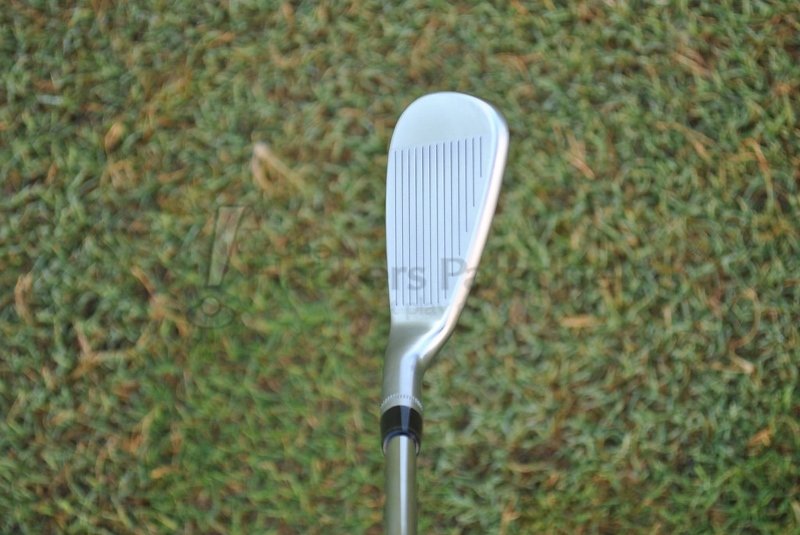 Additionally the distances seen throughout the set from all different lies were impressively consistent with no evidence of "hot spots" that some users tend to fear in thinner face irons. Ball speeds that were tracked during review showed the F5's to be a much more forgiving iron laterally than one might expect at first glance and those with a toe-side miss should come away quite pleased. However, as mentioned earlier they are most impressive low off of the face where ball speed retention was among the best this reviewer has ever seen from an iron of this classification. Thanks to the "Speed Sole" getting that point where the face meets the sole as thin as possible shots there are surprisingly playable as they not only maintain good direction and ball speed but they also attain more height than a vast majority of similarly classed iron designs.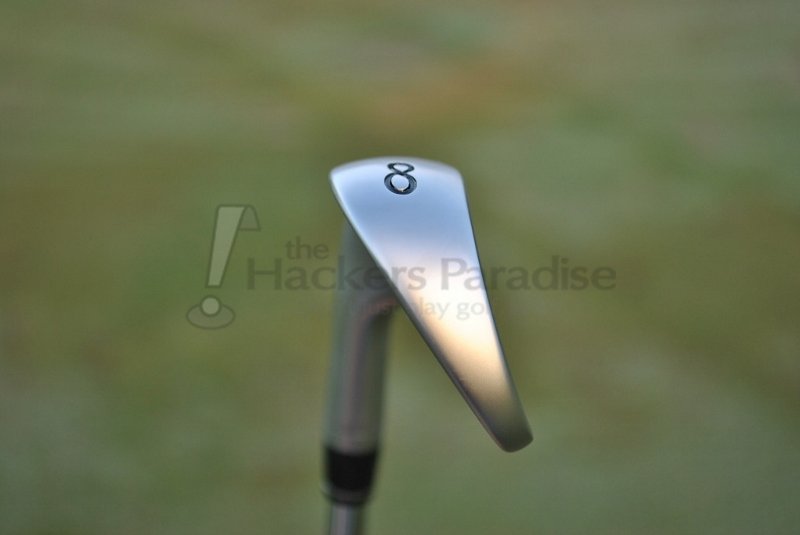 Final Thoughts
While the FG Tour F5 irons may not end up getting as much buzz compared to some of the other releases set to come down the pipe from Wilson Staff, they truly deserve a lot of attention. When it comes to finding ways to blend a players iron with a more distance oriented design the F5 is without a doubt the most impressive design we have seen from the company so far. They offer a lot of comfort aesthetically for even lower handicap players but at the same time feature technology which makes them more playable for a larger segment of middle handicappers. More importantly though, the performance aspect is most certainly there. As with anything, fit will be the ultimate personal performance factor, but the F5 irons are certainly worth a look for those seeking new irons in this "game-enhancement" type category.
The Wilson Staff FG Tour F5 irons are priced at $899.99 for the 4-GW set and more information can be found at www.Wilson.com/golf.