The 2013 Ultimate Amateur Golf Event gets a little more serious this week as the 32 participants find out who they will be sponsored by (in conjunction with THP). Each night THP is announcing 4 golfers and their respective manufacturer that will be with them for the journey of their lifetime.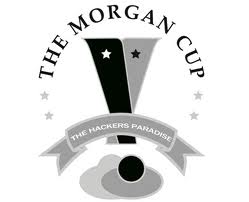 Golfers will have a staff bag full of clubs and full apparel scripting done by one of the four companies involved with the 2013 Morgan Cup. Cobra PUMA Golf, Callaway Golf, Cleveland/Srixon Golf and Bridgestone Golf will each have a staff of eight golfers in the Ultimate Amateur Golf Event held at True Blue and Caledonia next July.
Join us each evening at 7pm EST as Team Hackers, Team Paradise, Team Albatross and Team DotCom find out which players are staffed with what incredible golf gear.
You can follow along with each announcement right here in the THP Forum.